Traversing the world of non-fungibles is a daunting task. With so many new NFT projects, artists and large-scale collections cropping up weekly, it has become nearly impossible to keep up with all the new and exciting happenings.
Previously, all that was needed to find the latest NFT craze was a simple browse through OpenSea. But things have changed drastically since the 2021 NFT boom. Now, NFT enthusiasts have to really be mindful of what and where they collect.
To aid in the unearthing of awe-inspiring NFT endeavors both new and old, nft now presents Undervalued: a weekly column highlighting innovative projects, collections, and artists pushing the NFT space forward.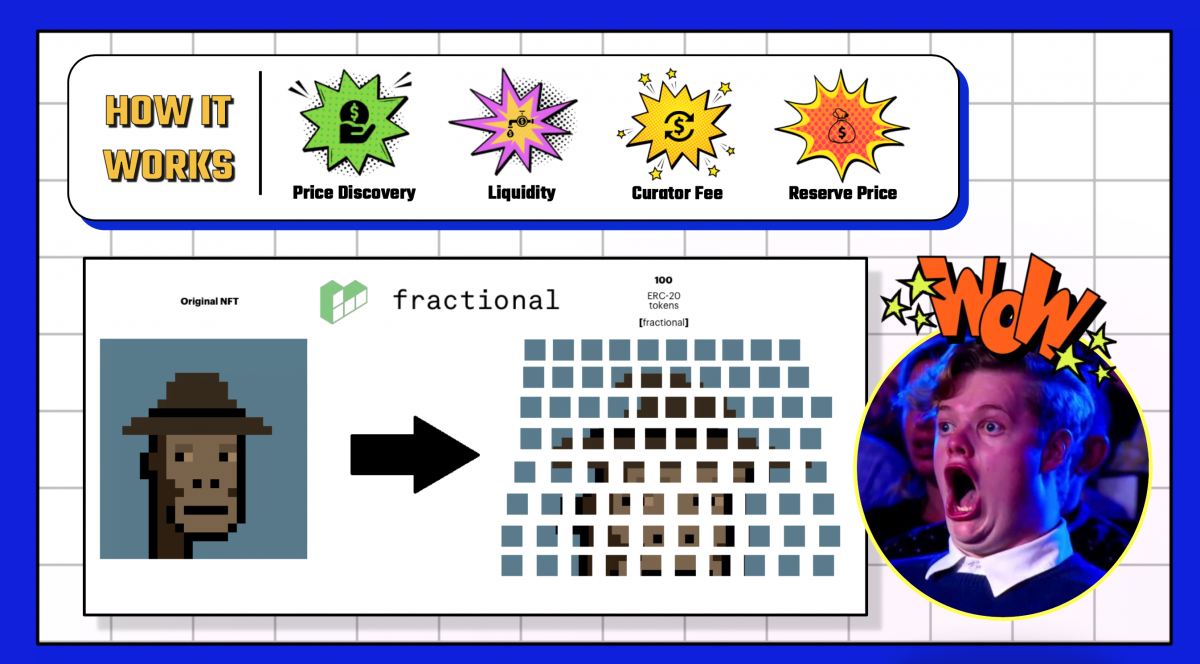 Dank Bank is an innovative new marketplace that launched on March 17, 2022. It allows users to trade and collect fractional NFTs of memes and other iconic moments in internet history. In 2021, we saw numerous influential memes from over the years being minted and sold on the blockchain. The idea behind the Dank Bank marketplace has expanded upon the idea for memes to be their own subsection of the NFT market.
It invites the original creators of iconic memes to fractionalize and sell their intellectual property (IP) in a way that positively benefits collectors and artists. So far, we've seen memes like Doge, Bad Luck Brian, Success Kid, and more fractionalized on Dank Bank.
Gucci Grail Mint Pass launched March 8, 2022. It's the latest collection from an anonymous digital creator called Wagmi San. Wagmi San, a self-proclaimed "renowned craftsman famous for the most grailed accessories," originally appeared back in September of 2021. And they quickly received an endorsement from NFT superstar Beeple.
Wagmi San's first few collections were dedicated to creating metaverse wearables that users could customize with the likeness of their owned NFTs. Now, it seems the enigmatic Wagmi San has teamed up with Gucci's creative director Alessandro Michele on a forthcoming NFT collection.
As we've continued to see legacy brands become involved in metaverse fashion over the last year, 10KTF exists as a unique entity that has endeavored to produce digital wearables with an NFT-first focus. Although the collection details have yet to be announced, the 1,086 Gucci Grail Mint Pass NFTs will allow its owners to mint a piece from the collection.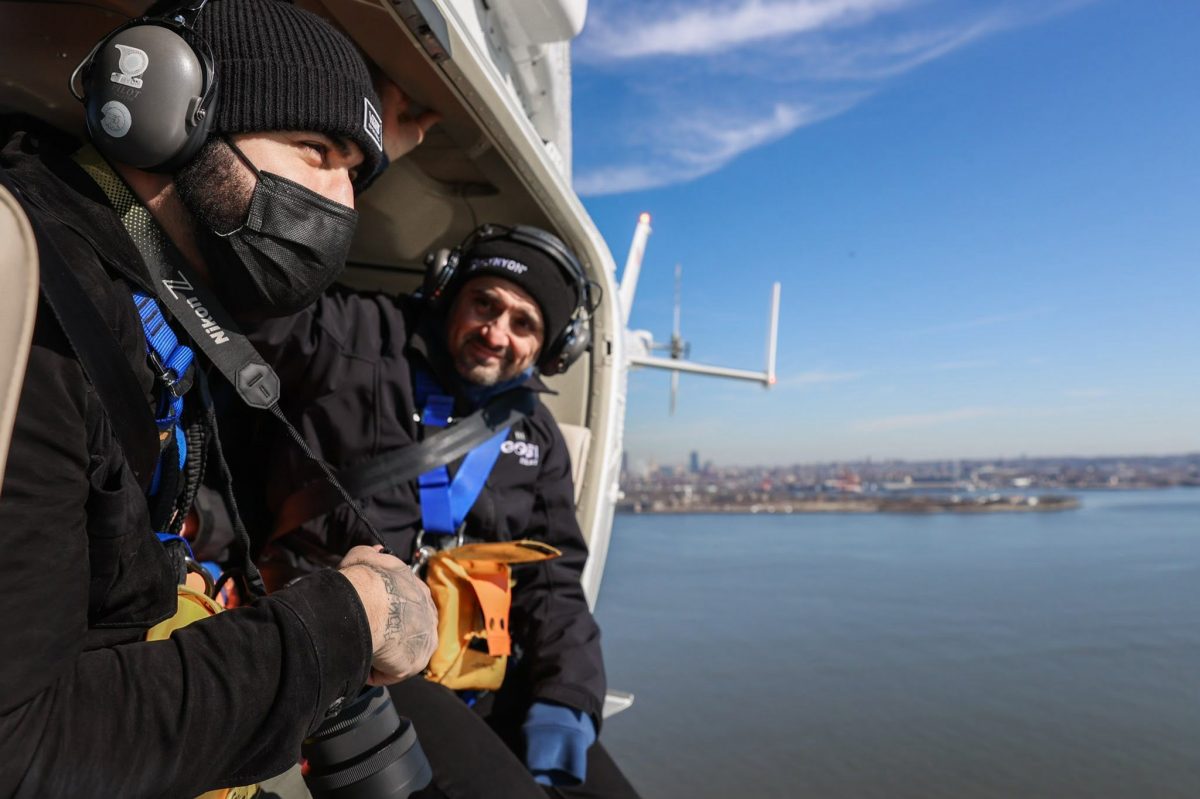 Where My Goats Go launched March 18, 2022 It's a collaborative NFT collection from prominent crypto-photographer Drift and influential entrepreneur Gary Vaynerchuk. The collection consists of 555 tokens spread out over 37 edition pieces. Ultimately, it is part of the "Gift Goat" series and a part of VeeFriends Mini Drops.
Each edition NFT of this collection is a unique photograph taken by Drift during an NYC helicopter flight with GaryVee. Prior to the flight, the duo drew on two pairs of VANS shoes. During the flight, Drift snapped pics in his signature Where My Vans Go style.
Although this collection only recently dropped, it's highlighted the potential interoperability of NFT projects and creators. Even though the VeeFriends collection is completely sold out, the project leads are still tapping prominent artists and developing new NFT-native ways to offer value to collectors.
"All Time High" launched Nov. 15, 2021. This project is the first single and latest NFT collection from CryptoPunk rapper Spottie WiFi's forthcoming album. The collection follows up the artist's "I'm Spottie" project, which was his first album released as an NFT. It highlights the rapper's continuing solo efforts to be the most prominent NFT-branded rapper.
The track "All Time High" was released as a collaboration with influential rapper Bun B, with the NFT collection accompaniment featuring 27 different editions/versions. Owners of NFTs from the 1,306-piece collection have a limited non-exclusive copyright license to Spottie's vocals and the instrumental of the NFT song they hold. Furthermore, Spottie welcomes collaboration from his collectors, incentivizing an exchange of IP within his community and providing another use case to independent music artists in NFTs.

Adam Bomb Squad launched Aug. 27, 2021. It's a large-scale NFT project created by the prominent fashion brand and streetwear staple The Hundreds. The collection consists of 25,000 unique combinations of bombs and accompanying backgrounds derived from THe Hundreds' three main characters, Adam Bomb, Madam Bomb, and Badam Bomb.
The art featured within the Adam Bomb Squad collection calls back to nearly two decades of designs and apparel created by The Hundreds founders Bobby Kim and Ben Shenassafar (affectionately known as Bobby Hundreds & Ben Hundreds). Adam Bomb NFTs act as membership cards to the wider Hundreds community and come with variety of perks, including merch drops, access to IRL events, and other incentives that are proposed by the Adam Bomb Squad community.
Although The Hunderds were already a well-known and established brand with those who grew up with social media, Adam Bomb Squad has shown that any legacy brand has an opportunity to become deeply involved in the NFT ecosystem.
Editor's note: At time of publication, members of the nft now staff are holders of Adam Bomb Squad NFTs.
Learn
Guides & Explainers