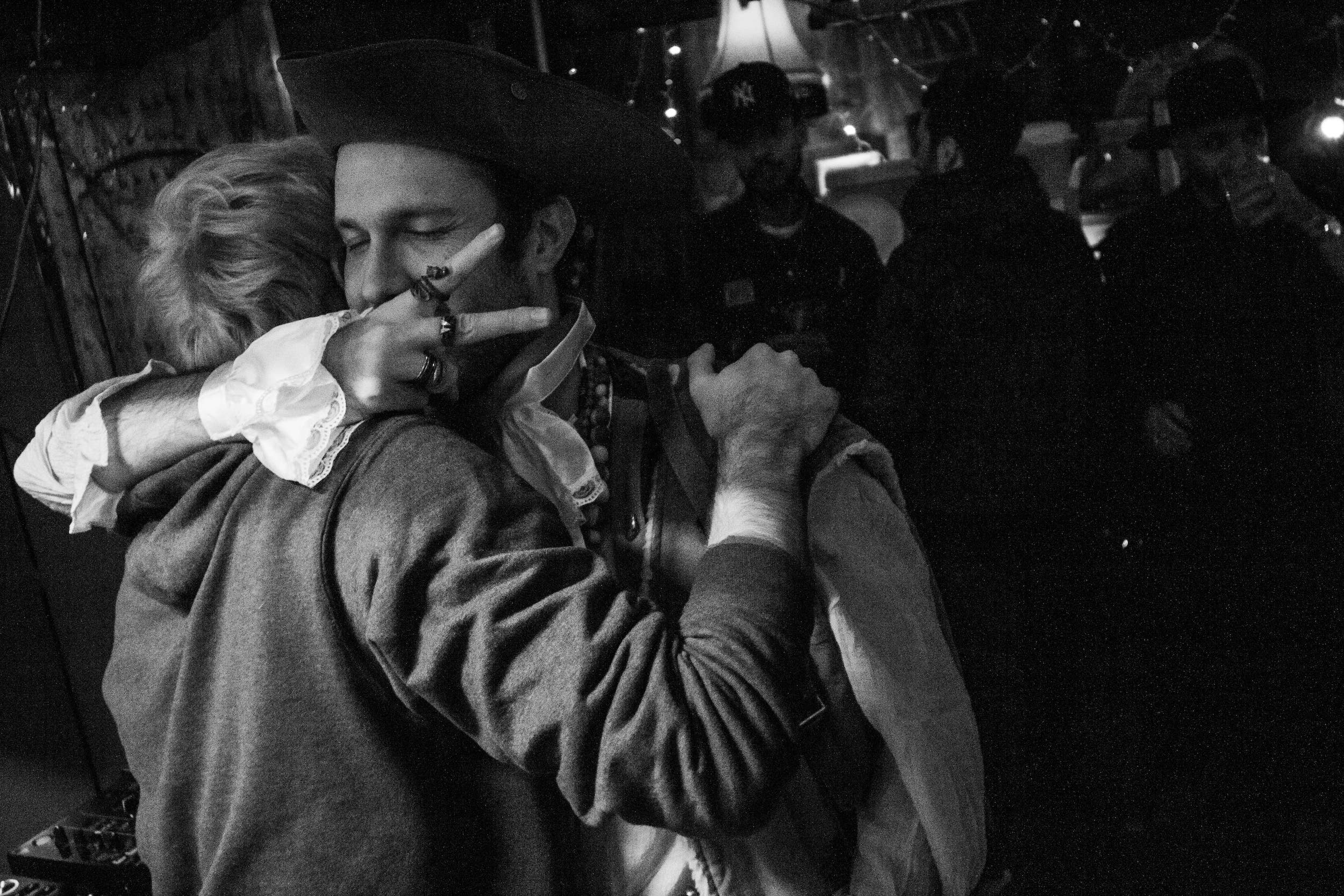 New York's web3 faithful flocked to Brooklyn this week with creative costumes out in full force to celebrate Halloween with the AllShips community.
The scene at Roberta's Pizza was a whirlwind of shared pizza boxes, decorated cookies, and friendly chatter. AllShips founder and artist Dave Krugman delivered a rousing speech dressed in full pirate regalia followed by a well-received performance by singer/songwriter Ollie Chanin and an upbeat DJ set by Bones.
The crowd was eclectic and creative, featuring notable artists like Fewocious, Oveck, and Ben Skaar alongside top collectors like Vincent Van Dough. Given the number of photographers in the AllShips community, it was no surprise to see ubiquitous cameras documenting the night's revelries and costume highlights.
Photographer Bosh Jerns was on hand to capture all of the festivities for nft now. Check out the highlights below.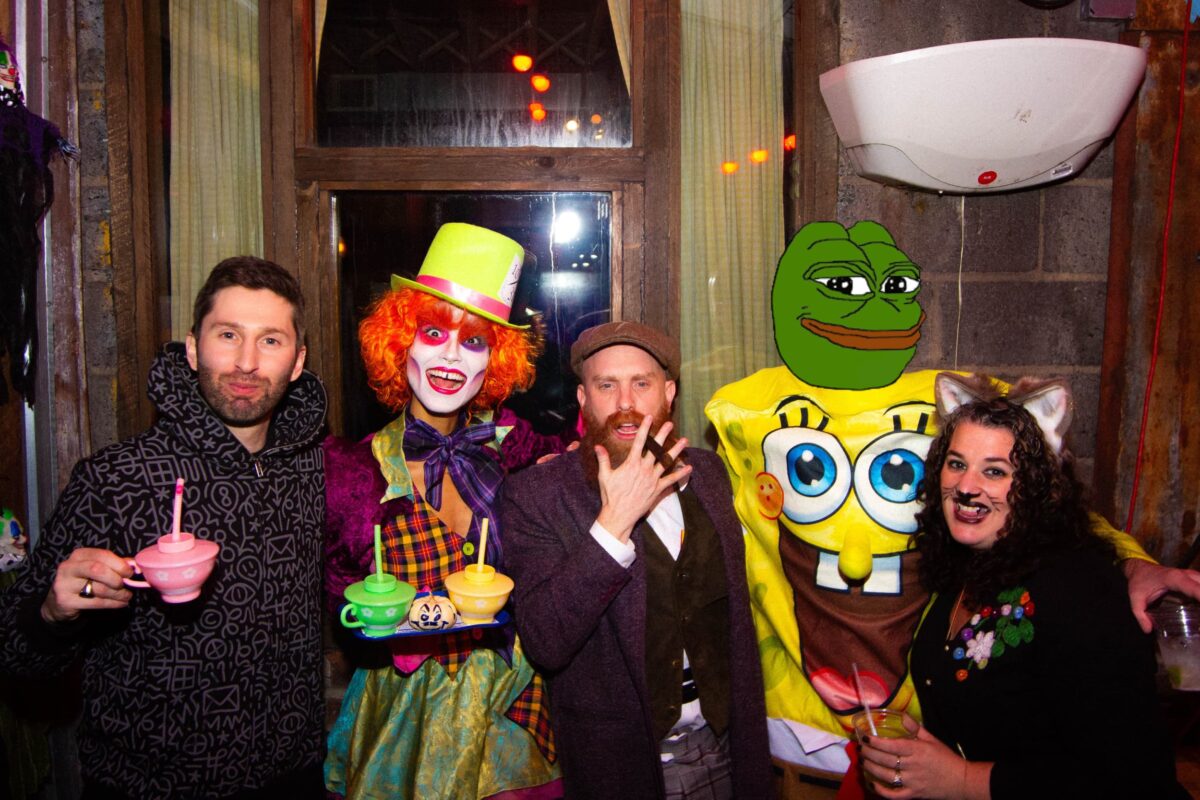 Photographer Gabriela Gabrielaa stole the show with her elaborate Mad Hatter costume, offering nft now co-founder and CEO Matt Medved one of her colorful teacups to accompany his Vinnie Hager ensemble. Meanwhile, Vincent Van Dough made the rounds in a striking Spongebob Squarepants costume flanked by Benny "Redbeard" Gross and his wife.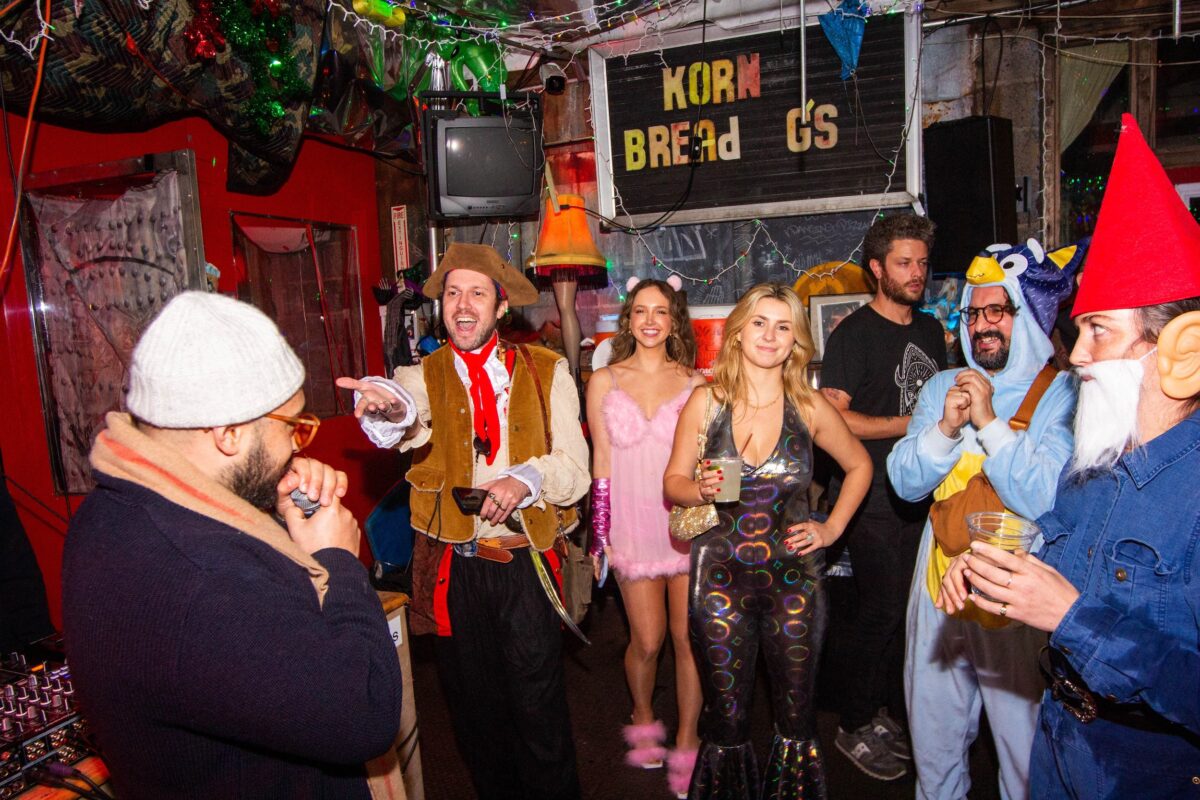 Brooklyn musician Ollie Chanin shared a candid moment with the evening's host Dave Krugman, accompanied by Cheryl Douglass, Jane Herman, Fernando Samalot, Bobbi Short, and more.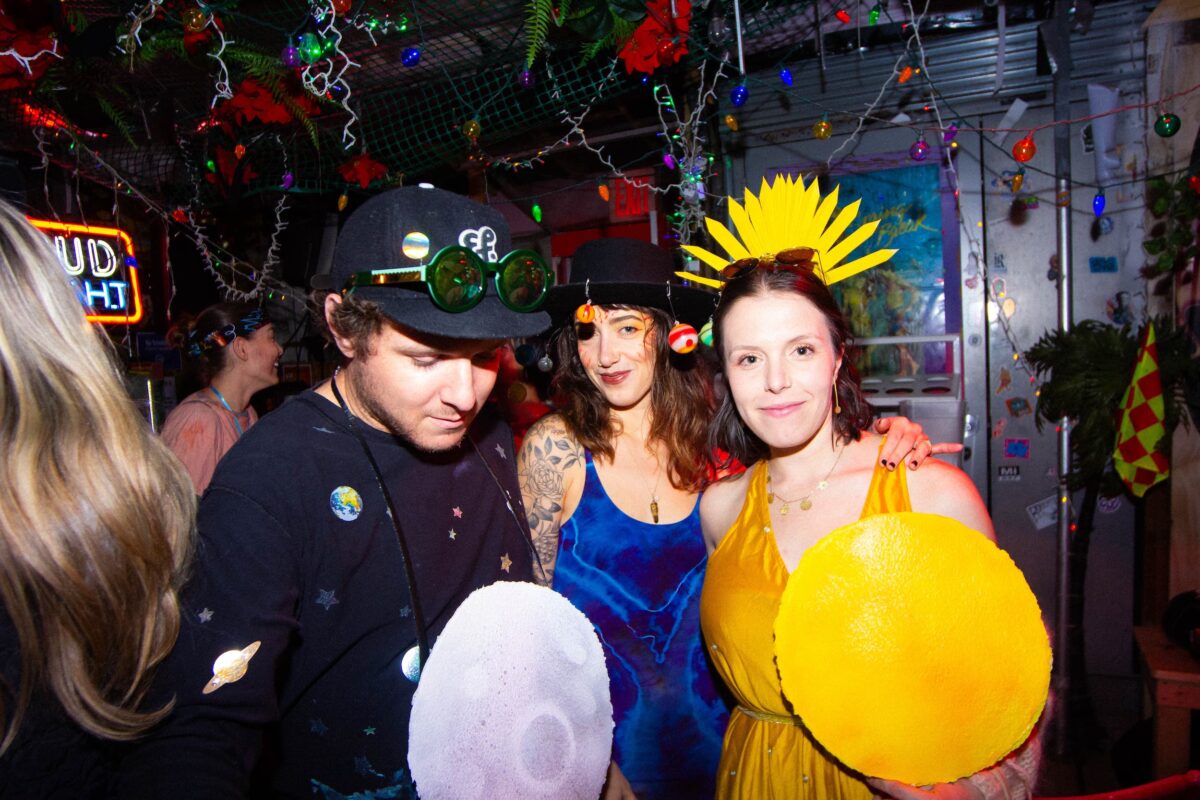 Artist Efdot and his partner teamed up as the sun and moon in a celestial couple's costume lauded by those in attendance.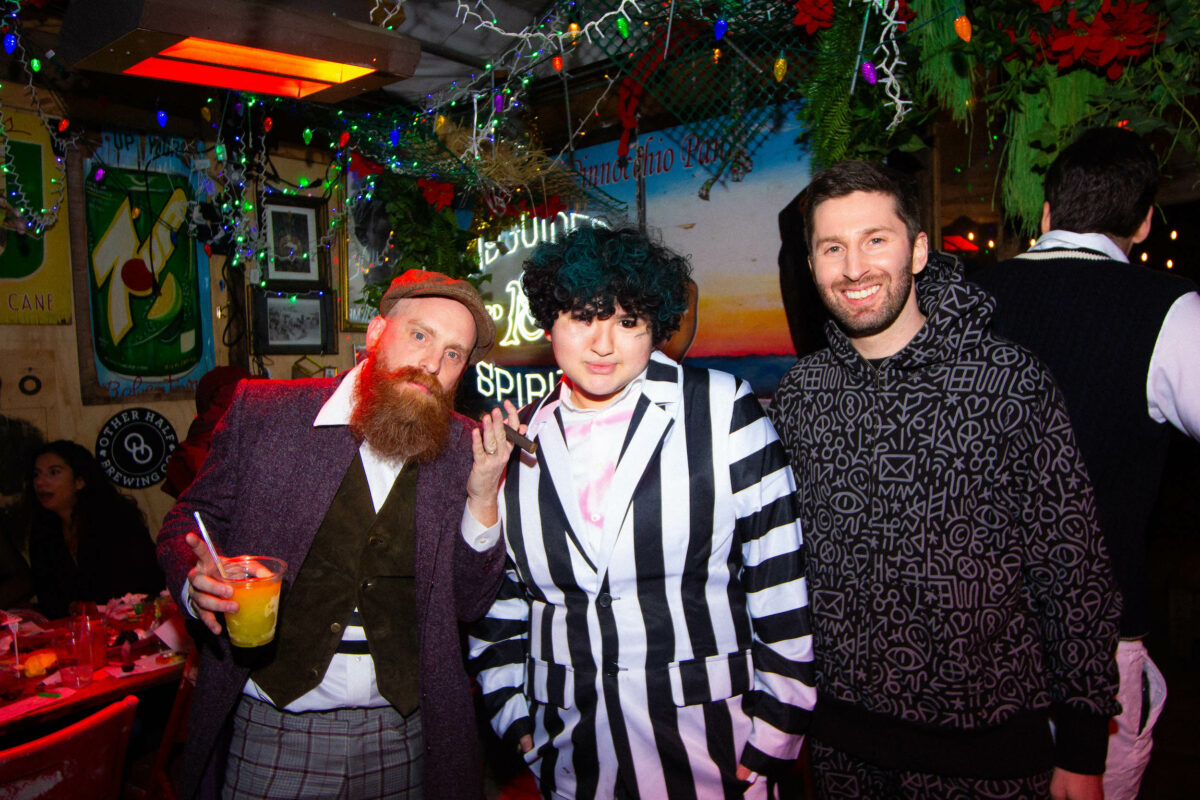 Fewocious made a memorable appearance as Beetlejuice, complete with a striped suit and green-dyed hair, talking dreams and artist discovery with Gross and Medved.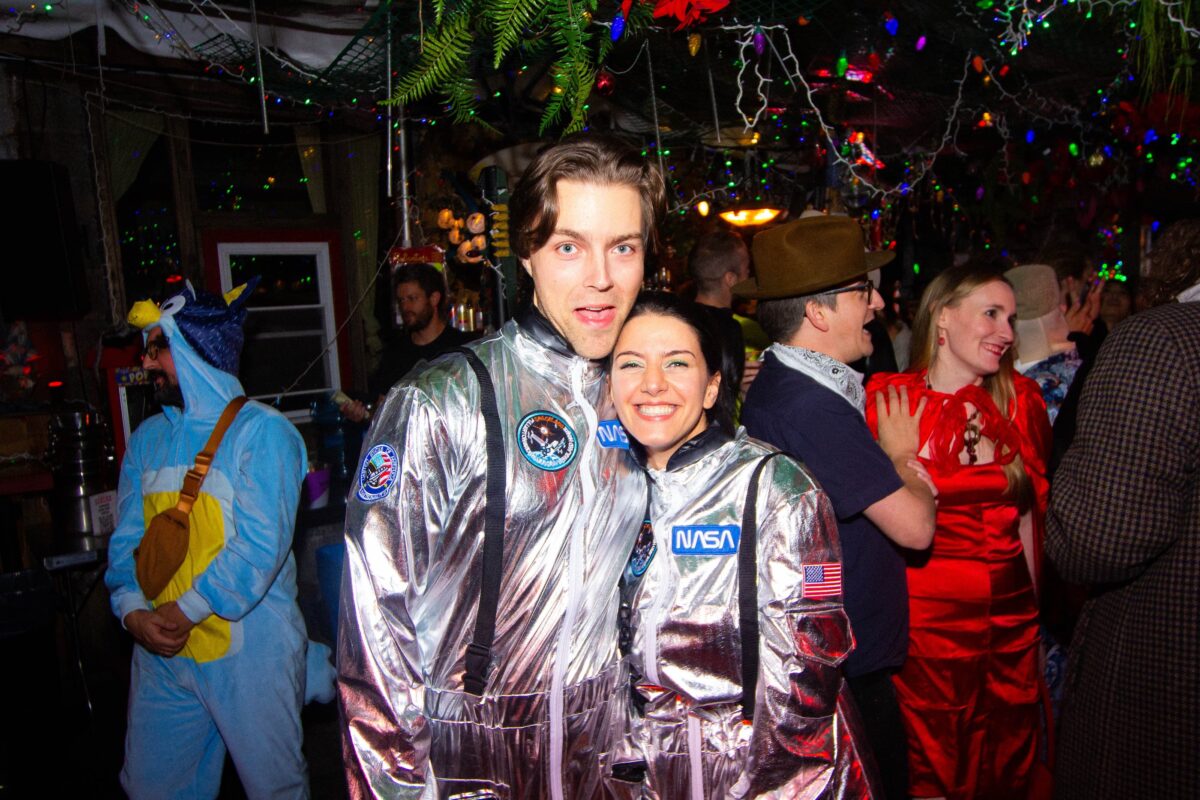 Monster Mike and Parin Heidari were out of this world in matching NASA spacesuits.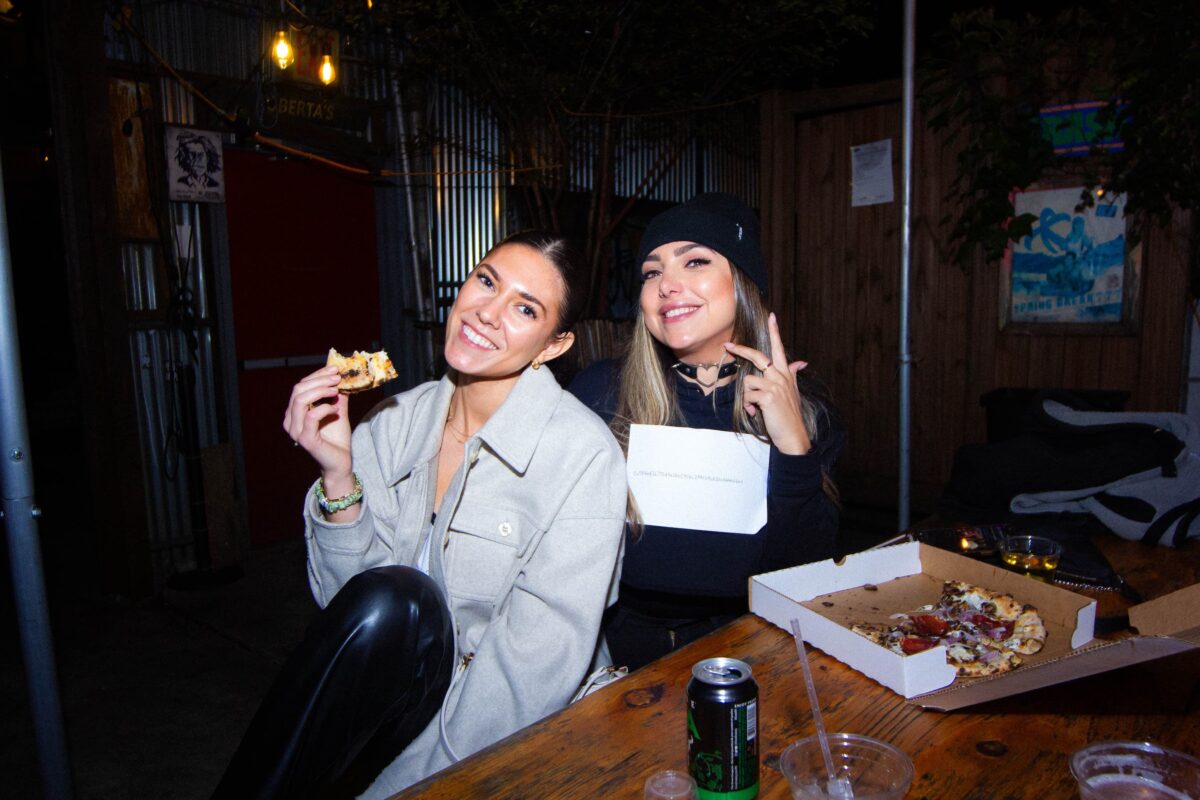 Artist Alyssa Stevens and Ciara Gaglio dressed as "hot wallets" with full Ethereum wallet addresses plastered to their shirts.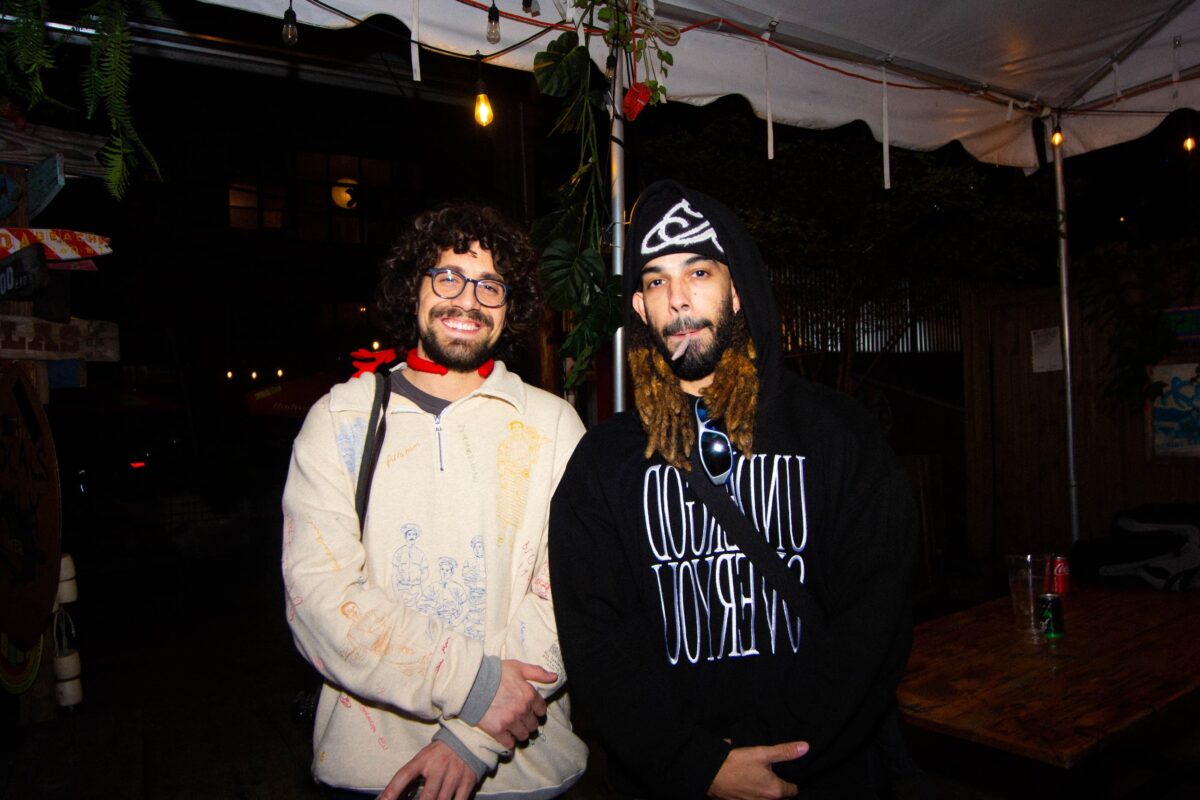 Greg Berg and Pedro Vazquez (AKA "Aimos") posed for a shot together in the party's outdoor area.
Last but not least, we couldn't help but highlight the three Bennys in attendance, with an assist by Coindesk's Sam Ewen.