Welcome back to Now Runway, where we report to you from the frontlines of the digital fashion revolution. Not related to digital fashion but no less critical, Jeremy Scott is stepping down from the Italian designer label Moschino after 10 years. Who can remember what Moschino was like before the teddy bears, the burgers, and the McDonald's insignia splashed across the runways?
This week, we were lucky enough to sit down with Lady Pheønix for an in-depth interview on how she has shaped the future of digital fashion. From there, we'll dive into what you may have missed this week in digital fashion, including AI avatars on the cover of Vogue Singapore's March Issue and the next iteration of 9dcc — and we apologize in advance, as we have more news to report on socks.
A conversation with Lady Pheønix
nft now: Let's begin with what is, perhaps, the most straightforward and most difficult question. Why digital fashion?
I'm bullish on digital fashion because it presents us with a wearable record of consciousness. What we wear signals what we value. Digital fashion has the potential to be a new model of stewardship in the fashion industry, one that prioritizes sustainability, creativity, innovation, and inclusivity.
Digital fashion represents a fascinating thought experiment that raises important questions about identity and the role that DARQ technology will play in shaping our collective future.
I see digital fashion as speculative fashion. Speculative fashion is often associated with a form of storytelling that poses "what if" questions and challenges consumers to explore new perspectives. This is why I say, digital fashion has the potential to be a new model of stewardship. It opens up opportunities for us to serve lewks, while probing greater social, technological and environmental issues.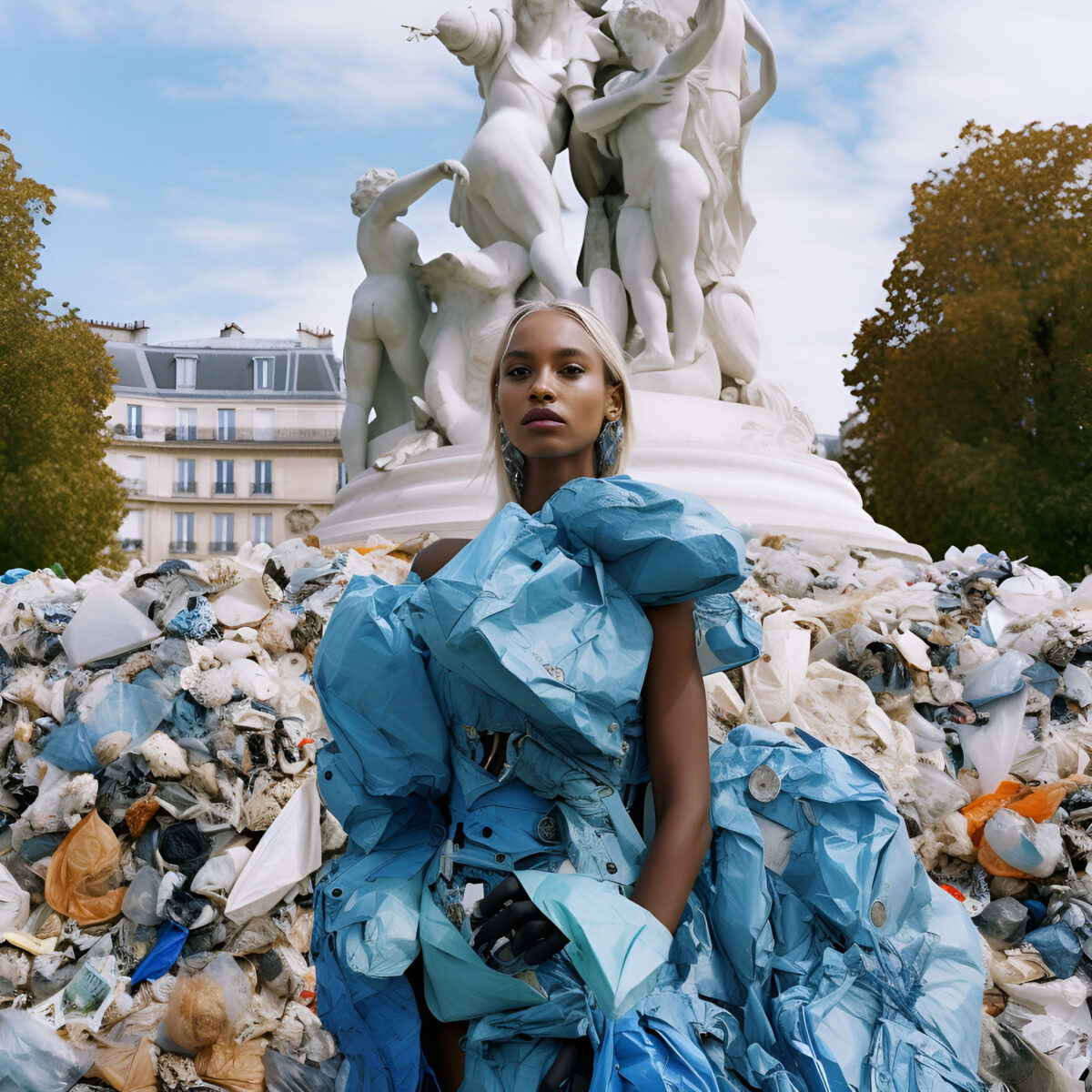 What did you think you saw — and continue to see — that others could not?
In short culture. However, I think it's less about seeing things others could not and more about seeing new connections between things that others are not considering. More accurately, I see community and build culture. For many others, community is synonymous with commerce. We aren't the same. We have the opportunity to opt-in to a future that we deserve rather than a future we've simply inherited.
However, to be the progenitors of that future, humanity needs new agreements. These new agreements must not only be between each other, but they must also include science and technology. I'm trying to evoke the magnitude of what's to come. We're currently experiencing the greatest shift in human history characterized by the integration of digital technology into every detail of our lives. We're embarking on the genesis of the Metacene, where digital technology and science are the dominant cultural forces. We have the opportunity to shape the beginning of a new era with well-being, beauty, and intention. The only way to do that is through new agreements, community, and culture.
And what do you think it will take for digital fashion to go mainstream?
Firstly, POCs — People of Culture. I use the term "people of culture" instead of "people of color" because the phrase people of color is problematic. Culture is lacking in Web3, and in particular digital fashion. For digital fashion to go mainstream, we need The Culture involved. Investment opportunities are concentrated in the hands of founders and firms who don't understand culture (no shade), mirroring the failures and short-sightedness of traditional fashion. I cannot see digital fashion going mainstream without those that represent the global majority being involved at a meaningful level.
Secondly, to go mainstream, we need more networked physical garments. Networked fashion represents a new frontier in fashion design, offering opportunities for innovation, customization, and enhanced functionality and utility. This is the approach needed for mainstream adoption.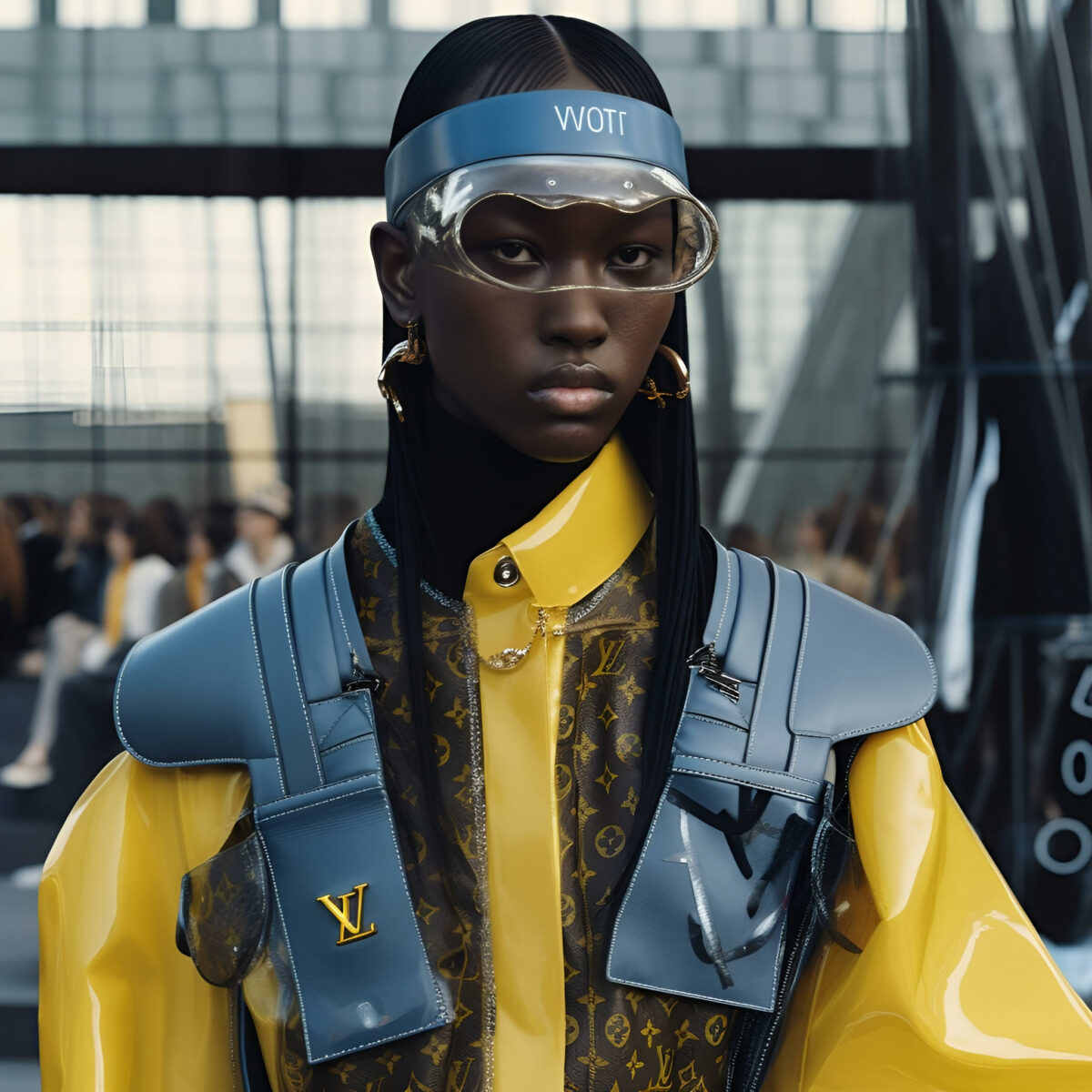 Let's pivot to the individuals in the space. Who do you see setting trends in digital fashion?
Kids you've never heard of, who probably don't even call it digital fashion, and true artists pushing the boundaries of materials and experiences without feeling the pressure to pump a token. All the artists and designers we've worked with in our shows, METAGALA and Crypto Fashion Week, are true visionaries who don't chase trends or even try to set them.
Instead, they express themselves in a manner that is unique to their culture(s) and identities. You can't go wrong when you stay true to yourself.
What factors do you think will be most critical to the success of digitally native fashion brands?
The success of digitally native fashion brands will depend on their ability to differentiate themselves from traditional fashion brands, provide a seamless user experience, and build strong relationships with their customers through storytelling, strategic marketing, innovation, and a unique brand identity.
They'd benefit from the ability to pivot with grace and to experiment without fear. It's important that they define success on their own terms, not what the echo chamber regurgitates. It's essential to stay curious because the space moves fast, and technology is always evolving. One critical factor is understanding how to collaborate and who to collaborate with. Another critical factor is understanding what the word community truly means, and how to build one. Lastly, as we say in hip-hop, brands must know how to move the crowd.
What are your thoughts on the intersection of generative AI and fashion?
The intersection of generative AI and fashion has the potential to revolutionize the way fashion is designed and produced. Generative AI can be used to generate unique and personalized designs based on various inputs, such as customer preferences, body measurements, and other data points. This can result in a more diverse and inclusive fashion industry, as AI-generated designs can cater to a wider range of body types, styles, and preferences.
Moreover, generative AI can be used to optimize the production process, reducing waste and increasing efficiency. By generating designs that are optimized for production, fashion brands can reduce the amount of material waste and labor required to create their products. This can lead to a more sustainable and ethical fashion industry, as well as cost savings for the brands.
However, there are also potential challenges and ethical considerations associated with the use of generative AI in fashion. One concern is the potential for AI-generated designs to infringe on the intellectual property of human designers. Another concern is the potential for AI-generated designs to perpetuate biases and stereotypes, particularly if the training data used to develop the AI models is biased. The intersection of generative AI and fashion has both exciting possibilities and important ethical considerations. It will be necessary for the fashion industry to approach this intersection with awareness and responsibility, and to prioritize the development of a more diverse, sustainable, and ethical fashion industry.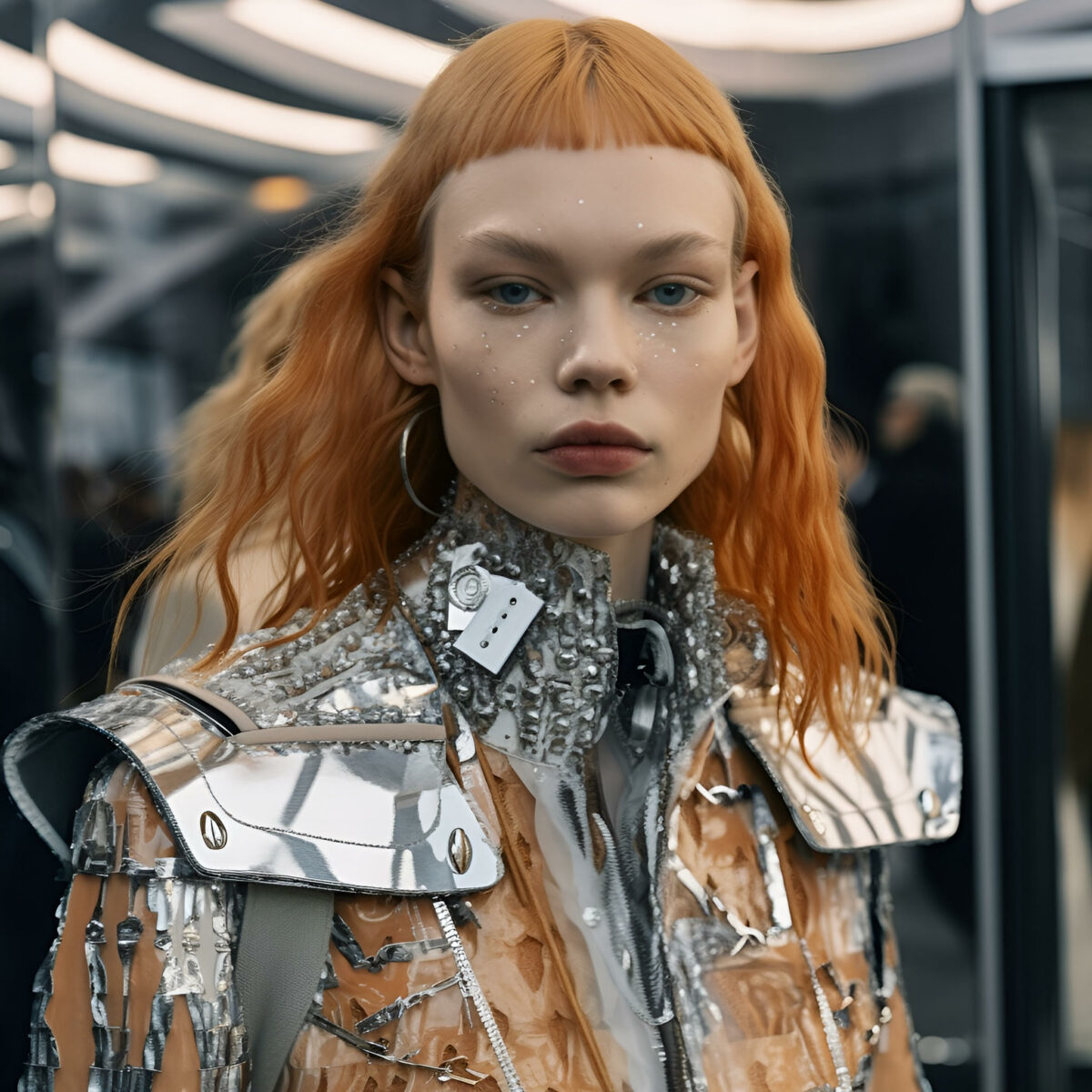 How are you thinking about digital identity in the metaverse both personally and professionally?
Personally, I'm thinking of creative sovereignty. I often say that fashion is layer zero of the metaverse. Digital fashion challenges us to define our identity and contributions to a collective digital future. Each of us has a choice in who we want to be, how we show up, and what tribe we add our voice and vision to.
Personally, I'm thinking of creative sovereignty. Professionally, I'm thinking about data equity. In this case, what's professional is also personal. We at CFW think a lot about empowerment and interoperability. Digital fashion will be at its best when it makes way for and celebrates a plurality of identities, not just those of its architects or the privileged.
What is next?
Fashion Portals like R2W, Generative fashion, CC0 fashion brands, and DARQ fashion.
Finally, why did you choose not to continue crypto fashion week?
Oh, don't get it twisted, we still make fashion films. We're artists, we're taking a different approach. In fact let's collab, nft now x CFW would be fire!
This week in digital fashion
Loro Piana
Blockchain technology continues to enhance sustainability efforts in fashion. Italian brand Loro Piana recently partnered with Aura Blockchain Consortium, the luxury-driven global blockchain. The fashion house, acclaimed for its cashmere and wool, will allow buyers to scan a QR code to trace every step of Loro Piana's renowned, vertically-integrated production process using blockchain technology. Twenty pieces produced with The Gift of Kings, the world's finest merino wool fiber, will be sold in Loro Piana's Palo Alto boutique with an exclusive digital artwork NFT by artist Charlotte Taylor.
9dcc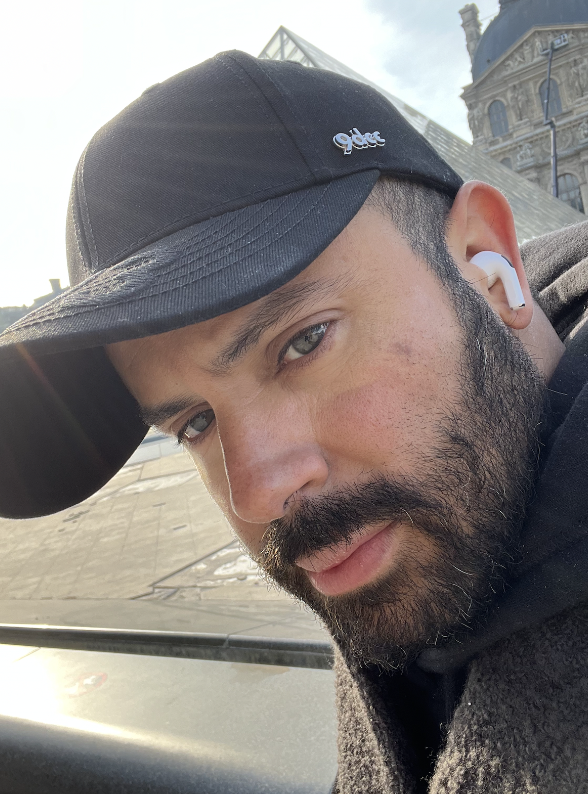 The 9dcc ITERATION-03 Luxury Baseball Cap is coming, and we caught up with gmoney for this exclusive selfie of him wearing his newest release. The hats, made from heavy canvas, feature the signature 9dcc insignia reinterpreted in polished silver metal, a monochromatic ITERATION-03 embroidery on the brim, a 9dcc engraved adjustable buckle, and embedded with Networked Product technology. The hats can be socialized by tapping on the monochromatic embroidered "9" on the back right to interact with the 9dcc ecosystem, including gamification and personalized POAPs. 1600 hats will drop at NFT.NYC in the colors, black, hunter green, fuchsia, and mauve.
PleasrDAO and Unisocks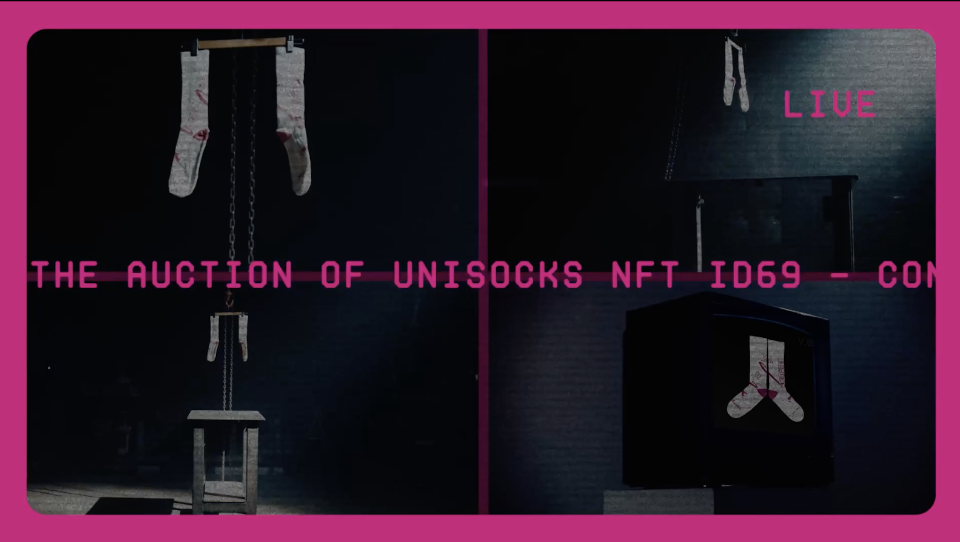 PleasrDAO kicks off a 24-hour auction with its new streaming auction series, PleasrHouse around Unisocks, a historic project from the leading decentralized exchange Uniswap. Created in 2019, Uniswap launched 500 SOCKS tokens on Ethereum and allowed buyers to "burn" (or permanently destroy) a token in exchange for the physical socks. PleasrHouse plans to sell Uniblocks, its own limited NFT, with a total supply of 2,000 NFTs that will eventually be redeemable for a physical, wearable item — so long as they sell out.
Ledger and Mason Rothschild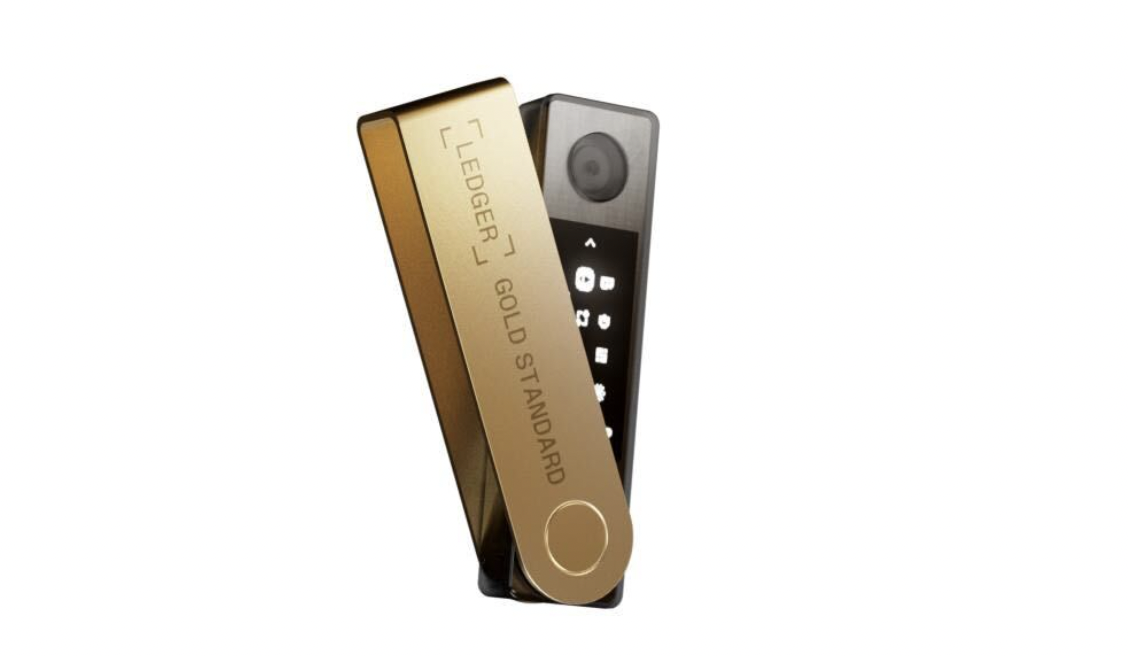 Artist Mason Rothschild's studio, Gasoline, and blockchain security company Ledger have collaborated to create a limited edition "Gold Standard" Ledger Nano and NanoX. Rothschild has had his name in the news quite a bit lately due to the Metabirkin lawsuit controversy. His new collaboration is part of his "This Artwork is Subject to Burn" open edition, and is meant to contemplate the relationship between rarity and wealth. It also strives to emphasize the importance of the coexistence of creativity and safety in digital fashion. The nanos will be gold designed, and only thirteen of them will be made prior to the public sale.
Lamborghini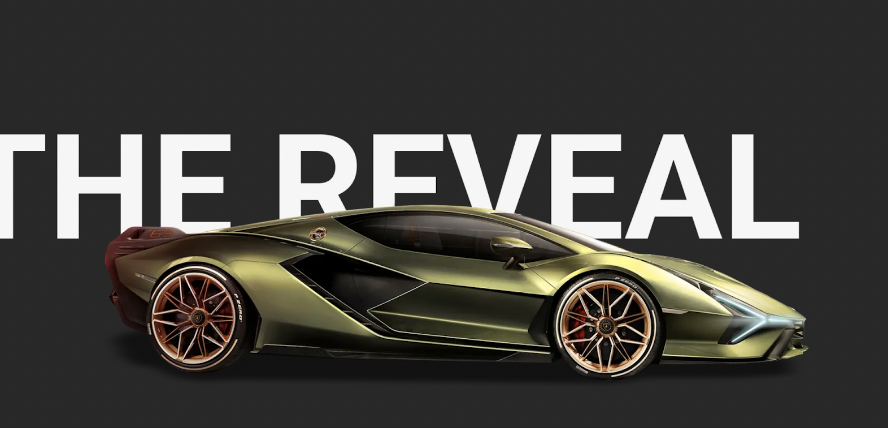 Lamborghini's Epic Road Trip NFT project, which has been running for the past eight months, is nearing the finish line. This past week, collectors had the chance to own a GL Transmission Format Binary file that allows them to drive a Lamborghini in the metaverse by buying one of 63 rare NFTs. The remaining 1,963 tokens offered unlocked token-gated access to a Q&A with a Lamborghini executive discussing the past and present of the company, along with what's to come in the future.