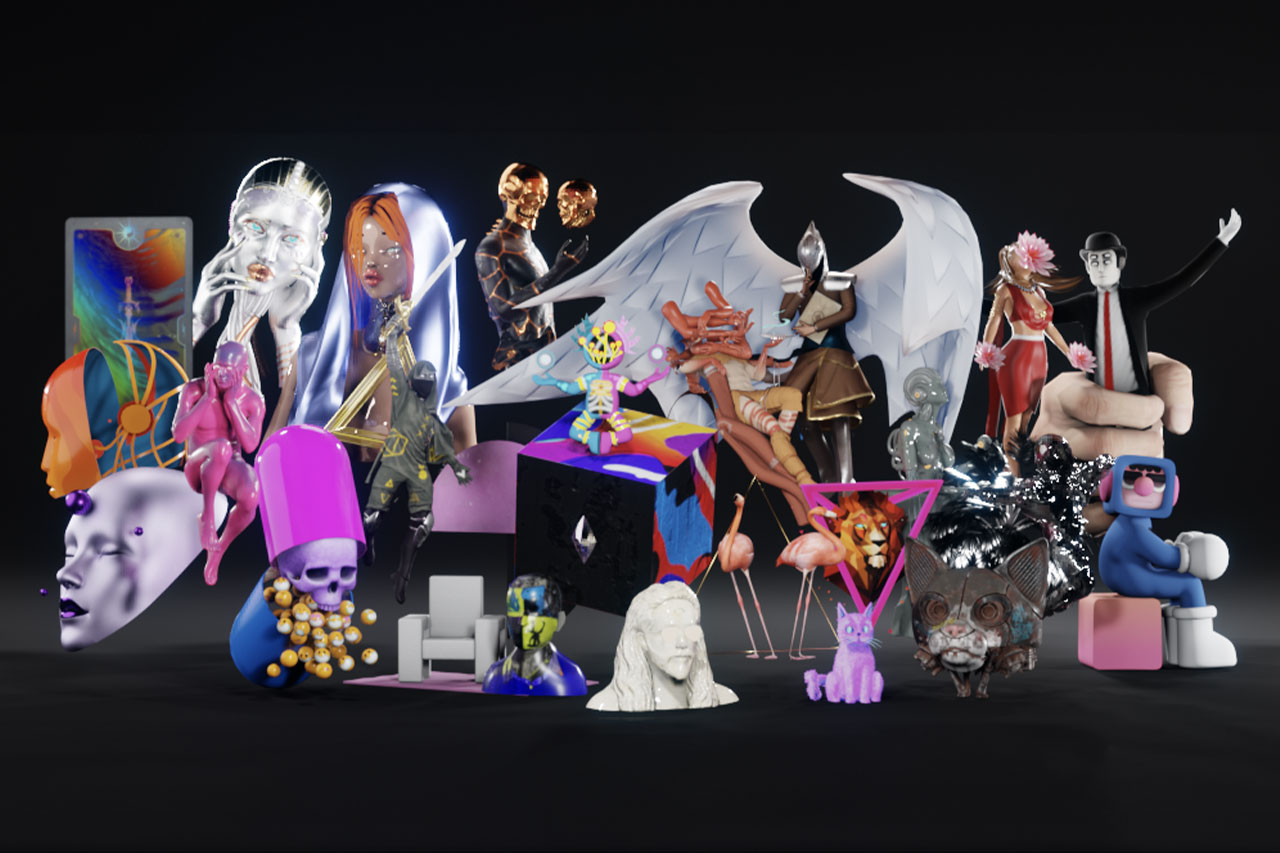 Well, are we back? This question has been floating around the Web3 space via X for the last few weeks as tokens like ETH and BTC have seen substantive recoveries, a warming of the attached NFT market, and the return of past participants — as well as NFT references in TV series like Billions and The Simpsons.

While speculation is certainly rampant, the good news is that we can take a look at the transparent financial data available on-chain and interpret it to get a sense of direction.

To better understand this data, as it specifically relates to the Web3 art market, we spoke with Roger Dickerman, better known to the space as RD, whose "24 HOURS OF ART" report has become an invaluable asset to many trying to keep up with the day-to-day movements of the space, as well as those who piece them together for a broader outlook.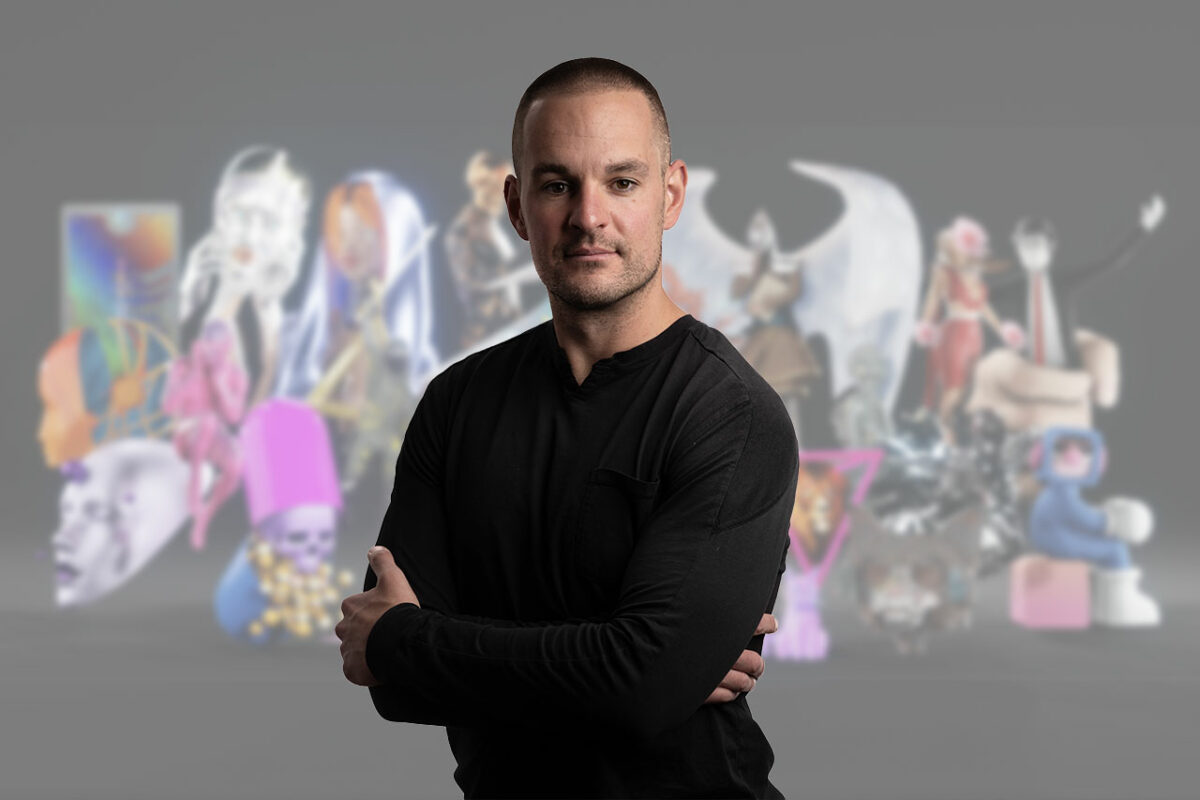 Roger Dickerman
Roger Dickerman, aka RD, shared in a conversation with nft now that Web3 has ended up connecting every dot in his life.

Prior to entering the space, he shared that his childhood was art and collectible-centric, his education based in business and finance and that he once pursued a professional career at a global market-making firm.

From there, he pursued a life of entrepreneurialism, left his day job, traveled, and met a woman who would become his wife and business partner — together, they launched a fitness and wellness business, learning a substantial amount about community building and connection.

However, sharing how Web3 came into play, RD explained, "COVID abruptly ended the fitness and wellness business, but I was already in mental exploration mode, having found crypto a few years earlier. NFTs came onto my radar in mid-2020 as a token of provenance at an auction house."

Following this, RD expressed that he then found Nifty Gateway, began trading NFTs, and eventually grew to place more of a focus on relationships with artists and fellow collectors, as well as longevity in the space and a goal to make a difference.

Since then and with these goals in mind, RD has made a variety of different contributions to the space, including his 24 HOURS OF ART data-driven art-focused market report and X Spaces, The Future of Art, a weekly art-focused long-form conversation, and Artifex, a brand he founded to innovate the intersection of Web3 and 3D — which he calls Web3D.

Notably, Artifex has released more than 50 digital sculpture NFTs and collaborated with over 40 artists, TIME, Deepak Chopra, and Fvckrender's Lvcidia.
"The common thread is leveraging my experience, passions, and the wonderful relationships I've formed to contribute to and grow art," shared RD.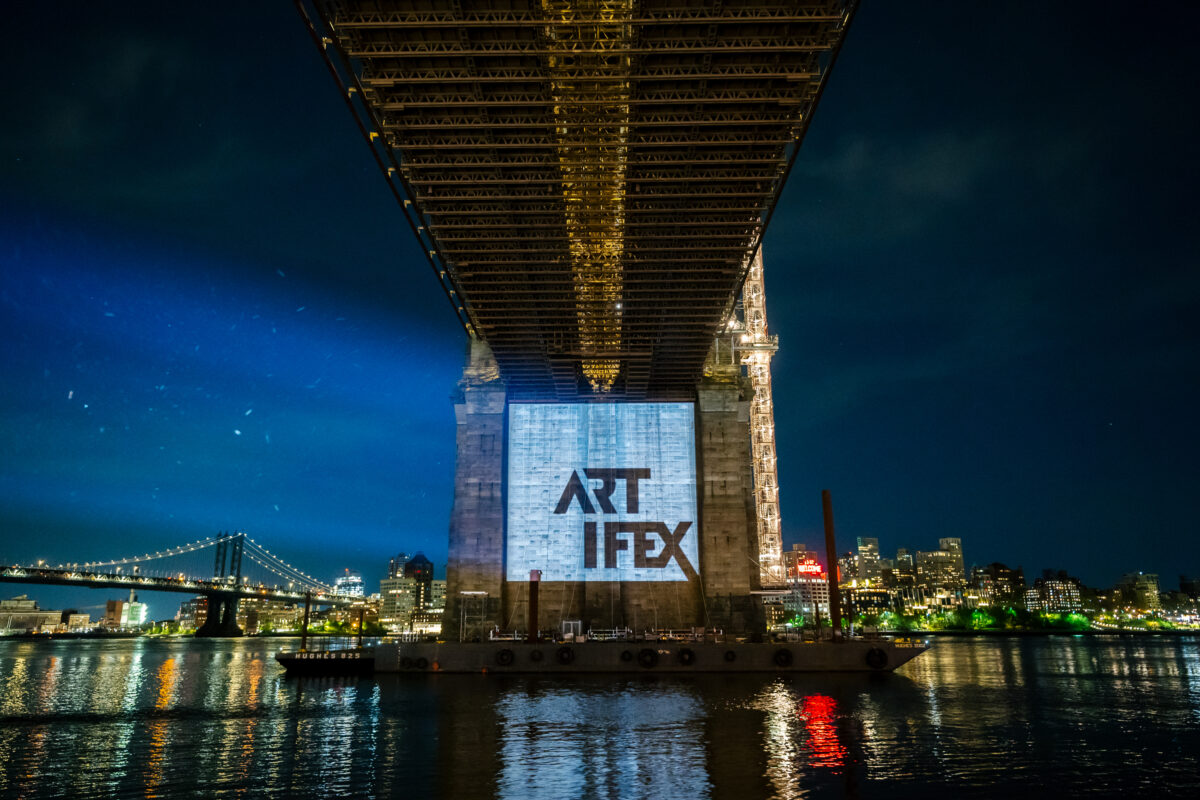 24 HOURS OF ART
For the sake of our conversation and to gain an insight into what the numbers are saying about the current state of the Web3 art market, we focused on RD's daily practice, "24 HOURS OF ART."

RD shared that the practice began, as it is in its current form, in August of this year. "I had recently launched The Future of Art podcast, and my mind was fixed on better using my voice and experience to grow in the art space. Mando wrote his first 'Things I'm looking at today' post covering broader crypto. I had two takeaways: the first, it was an enjoyable and useful TL;DR, and the second, I wanted the art version. I realized I'd been informally doing the art version for three plus years myself, and that was the 'it's go time' moment."
The practice hasn't come without its challenges, though, the biggest of which RD says is time. "I know the ins and outs of aggregators, contracts, platforms, transactions, etc and I have many wonderful relationships that assist me in the weeds. Making all of the above a cohesive final product is an ongoing balance of scope and usability."

In contrast, he shared that the most fulfilling aspect of the practice has been the rapidly growing community around the 24 HOURS OF ART.

"When launching something you believe in, it's hard to predict its exact reception. The response quickly showed me that it could be something substantial. From that point on, it's been an exercise in making it better and connecting with those around it. The latter is why we launched a Monday 48 HOURS OF ART X Spaces. Yesterday's welcomed co-host 0xBriann with guests Jake Fried, Slimesunday, and Bryan Brinkman. They're really becoming something special."
Revealing Data
Taking a look at what the data is telling us, as related to the Web3 art market, RD shared that "while volume is nowhere near its peaks, there are more green shoots in art," he added, "My philosophy is that we will never be back in exactly the market's 2021-ish form, and instead transition into an evolved form. That's a good thing. The quality bar is rising, and plenty of artists and brands are meeting the challenge."

Additional aspects that can be observed through the data include investment buying, shifts in visibility, and what people are placing value on — speaking monetarily.
Investment Buying
RD shared that while institutional or investment buying isn't always immediately apparent, it can usually pieced together over time.

"My favorite recent example of investment buying showing its cards publicly is Nick Tomaino, and 1confirmation, which recently collected 5 of the 100 editions of Beeple's 'POLITICS IS BULLSHIT,' then followed it up this weekend with five other Beeple editions from the Spring/Summer 2021 collection," RD said, adding "Tomaino shared a thesis that is a window into how an investor may draw market cap parallels between art collections and crypto tokens."
Speaking on the impact and health of the market as a result of investment buying, RD shared that the space and art itself can sometimes be thought of too idealistically.

"Much of art has forms of financial attachment, some healthier than others. What is sometimes shocking here is the public, rapid, and sometimes ruthless nature of how that occurs on a public ledger," he explained.
He explained that each participant would have their own preferences, time horizons, and behavior patterns. "When you understand that, you come to peace with it and can interact with a more grounded sense of realism," he explained.
RD added, "With all of the above said, celebrate the hell out of those who exhibit pure collecting behaviors. We see many artists in that category, as well as collectors like BatSoupYum, Krybharat, Omz, and more."

However, providing a rough ratio on those who are investment buyers — either short, medium, or long-term — versus those who are pure collectors, RD said it would likely be 80/20.
Visibility
"Visibility has been and should continue to be a discussion point in the space," shared RD, explaining, "Two things are true: one, most activity goes to the top, but two, there are daily examples that showcase opportunities outside of that."

Highlighting a few of these, RD gave a nod to collections like Gruffters by Gruff, Bit Rot by Nahiko, and the collaborative works being rolled out by one-of-one artist Rocketgirl and Deconstruct, as well as the continued releases via Memes by 6529.
"Additionally, we see endeavors like Patrick Amadon's 404 Catalog strive for an intersection of open opportunity and meritocratic outcomes by driving strong collectors to review submissions."
Value
RD emphasizes the importance of unbiased monetary data in assessing the Web3 art market's value. He insists the report should be a collective reflection, not just his subjective selection, to ensure its credibility and growth. RD is considering adding a curation segment to the practice, with input from the community. His valuation approach prioritizes the artist's significance, viewing the art's intrinsic connection to its creator as paramount, with narrative and context serving as enhancements.
Artist Bryan Brinkman praised RD's method, noting his deep involvement and genuine celebration of artistic achievements within the space. This ethos is central to RD's vision for the future direction of the report.

"As far as the heart of the report goes — beyond the monetary — Bryan Brinkman touched me with a post: 'The thing about Roger's recaps is he isn't just sharing data. He has lived and breathed the art side of this space for years, he celebrates these wins alongside the artists.' If you understand that, you better understand my why and also where I'd like to see it all go," RD explained.
Explaining how he approaches to value as a collector, RD shared that his philosophy is an artist first, as he finds works to be inextricably linked to their creators and that context and story are additives.
He shared that other, more micro considerations include "the artwork itself, its emotive and or critical quality, how it fits in the creator's body of work, and if there are differentiating qualities that will help it stand the test of time."

While value can be perceived differently from collector to collector, and each has the right to define it how they would like to, RD shared that monetary shifts or tides of an artist and their work shouldn't necessarily be a key metric for determining what they buy or collect.

"The markets are a pendulum that will make you sick if you stare too hard, and we see micro and macro cycles play out over time," he shared, adding, "If the collector's time horizon is long-term, very, very few conclusions can be drawn today that will remain true even five years from now. That goes for many of the anointed 'blue chip' artists, too! We all have work to do."
Shifting Tides
Taking a step back to observe the data more broadly, RD highlighted a few trends he's observed and how they might work to shift or shape the Web3 art space as we know it.
RD observes that early AI and GAN-created art from 2018-19 is experiencing increased sales, indicative of a long-term engagement trend in the Web3 art scene. He likens an artist's sustained focus to intensifying sunlight, influencing collector interest. Highlighting Slimesunday's ongoing project, "The Last Stand of the Nation-State," which now incorporates physical prints, RD notes the growing significance of such an enduring artistic series.

"I've enjoyed seeing Slimesunday — for the 3rd consecutive year — train his sun on The Last Stand of the Nation-State, this year bringing physical prints into the mix on top of a new artwork. If he continues to do this annually, it will continue to be an even more special series," he noted.
Sharing other examples, RD expressed that Matt Kane has been receiving a lot of deserved attention, as well as other early crypto artists like A.L. Crego, Max Osiris, Miss Al Simpson, and ROBNESS — all of whom have seen one or more one-of-one works move primarily into vault addresses.
Leaving us with some questions to ponder, RD said, "What's the commonality among them, and how might it change the space? There will always be wild moments when people lose their minds, but more are respecting longer timescales. Who and what are the artists, art, collections, and themes that will stand the test of time and cycles? It's a fun question to ask and answer."
Verified On-Chain