In this week's Next Up, we speak with an artist who from the buzz of the beach, the hum of a podcast, and through serendipitous encounters with art world peers discovered the realm of NFTs.

From collages that transport you straight to the pyramids of Giza to collaborations that blur the line between the digital and the physical, this artist's voyage in Web3 has been nothing short of impressive.

But what drives this full-spectrum artist, and how do her audio-visual experiences, surrealism, and the very act of creation shape her NFT endeavors? Dive in as we decode the art alchemy of Amina El Kabbany, this week's Next Up artist, selected from our curated list of ascendant talents.
Amina El Kabbany
Amina El Kabbany stands as a testament to the evolution of modern artistry. Venturing into the world of NFTs at the crossroads of blockchain innovation and artistic passion, she's carved a unique space for herself within the digital frontier. Self-defined as a "full spectrum artist", El Kabbany adeptly combines photography, digital collage, painting, and singing to create a transformative experience for herself and for her audience.

Her art is a harmonious blend of surrealism, vivid colors, and palpable emotions, often drawing inspiration from diverse sources like nature, urban life, and the music scene.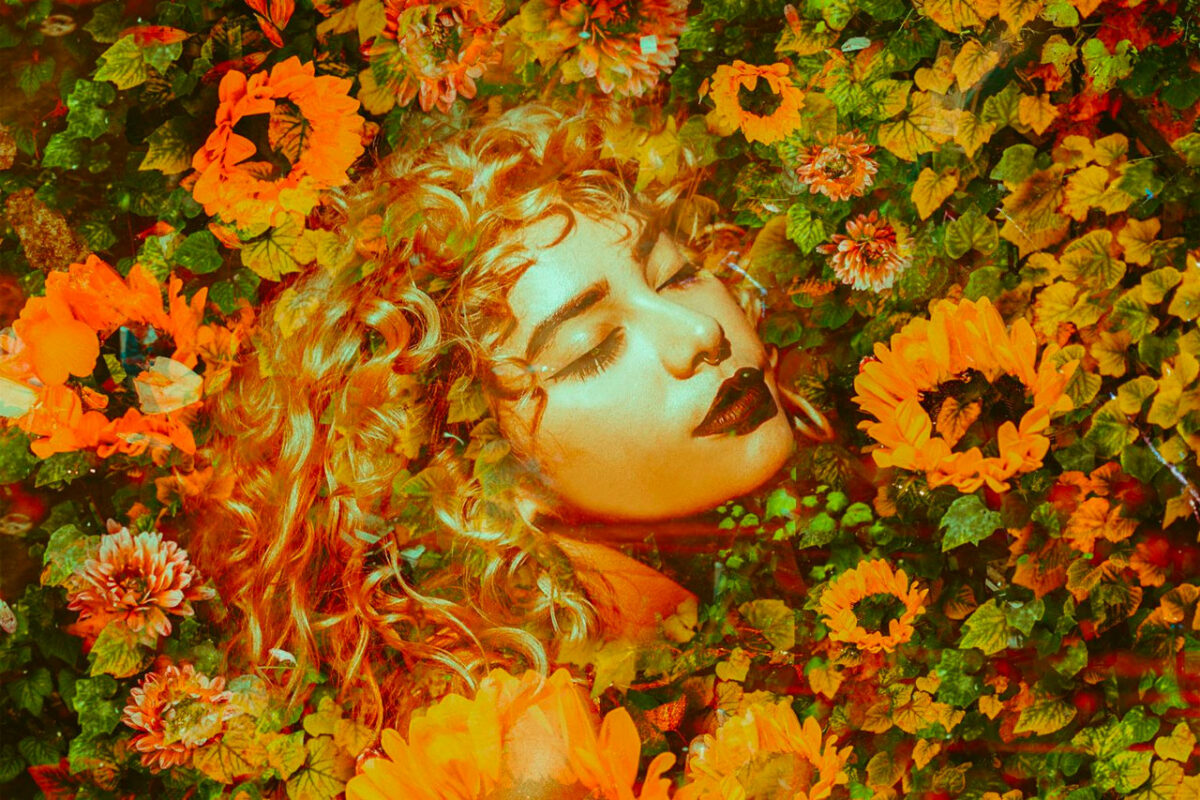 We sat down with Amina to dive into her journey into the web3 space, along with her own exploration of art through a mixture of mediums and inspirations.
---
nft now: How did you first become interested/involved in NFTs?
El Kabbany: I first found myself interested in NFTs at the start of 2021 when I began to hear about blockchain technology and how it was helping artists to protect and authenticate their artwork; I believe the first time I heard about NFTs was a podcast on my way home from the beach one day and that very same night, I ended up at a good friend Chuck Inglish's Studio where a bunch of artists were linking up and talking about the same subject.

One of the artists was photographer, Erica Weitz, who I had a chance to dive deeper into these concepts with. That conversation helped me visualize myself and my work within this new framework. A few weeks after that, my good friend Ibraheem Leon reached out, serendipitously telling me that he thought my digital collage style would be perfect for the NFT space.
I then went on to collaborate with my dear friend, Tara Morris, on my very first NFT, which was an animated version of me dancing to my very first single, Can't be There for You by Nymphaea. Tara also helped me on our second NFT together, Flow Space, which is a 3D rendering of one of my digital collages that eventually became a 2019 painting featured in an Oakland art show.

The NFT is a scene that I photographed in Egypt of the pyramids of Giza collaged into a portal, allowing you to step into my dream world. A.k.a. "where I go when I'm in flow." This collaboration allowed me to experience what it was like to mint artwork on the blockchain, and from then on I was hooked; not only is the technology incredible but the community that I've gained from exploring NFT authentication is full of innovative future-forward revolutionary minds, who I am inspired by every single day to continue to push the limits of what it means to be an artist.
I've gone on to mint collections with platforms, Zora, voice.com, and foundation, and it still feels as if the best is yet to come. I'm excited to see where my NFT journey takes me next.
nft now: How would you describe your art?

El Kabbany: I consider myself a full spectrum artist; my practices prioritize making space a vessel and tool for collective healing through art alchemy- the process of transmuting energy into tangible form.
Interpreting and transmuting the full spectrum of the human experience, I pour into my artwork through a blend of photography, digital collage, painting, and singing, then synthesize all of that into audio-visual experiences for my NFTs.
nft now: What's your process like? And where do you usually find inspiration?

El Kabbany: Visually, my art is often inspired by surrealism and ends up being very colorful, as well as whimsical, but mostly I allow the work to speak for itself. It always ends up taking on a life of its own anyway.
I use a lot of textures that I come across in my day-to-day life as I am someone who uses photography to communicate to the world around me. You can find textures from nature, cityscapes, and lots of visual experiential live music references as the music scene heavily influences my visual art.
I like to think of my art as a Rorschach test not only to gauge my own mental space but for my audience as well. I hope that when coming across my work, viewers feel intuitively called to the process of alchemizing their energy into new forms that are useful for their current needs. My works are meant to wash over you with a sense of overwhelming peace and love.