In this week's Next Up, we speak with an artist whose artistic journey began years ago as a traditional trained printmaker. Many of the artist's works are fueled by civil and political unrest in his home country, Thailand, and are expressed through the lens of surrealist graphic collages.

Finding opportunity in Web3, these works and their associated history now live on-chain, documented, and stored for time and eternity.
Every week, nft now's Next Up unveils a new artist from our curated list of ascendant talents who have been making significant waves throughout Web3. This week, we're excited to feature Bouboy.
BOUBOY
Thailand-born and Bangkok-based artist BOUBOY continues to impress in the Web3 realm with his works that often touch on subjects from human equality, political turmoil, and sometimes memetic themes like Pepe the Frog.

Trained in traditional forms, including printmaking and etching, the artist takes a unique approach to his digital works — illustrating each by hand and in some cases bringing them to the canvas. Beyond his art, BOUBOY is a community leader, with a bar and lounge in Bangkok that he often uses as an event venue to showcase emerging talents in both art and music.
We recently caught up with Bouboy, to learn more about what attracted him to the realm of crypto art, how he describes his work, and what his process looks like.
---
nft now: How did you first become interested/involved in NFTs?
Bouboy: I became interested in and started to study NFTs last year.

The interest seemed from my broader participation in art, having majored in and studied printmaking and etching during my university years.

Since graduating, however, I found it very difficult to become a full-time artist, because in my country artists are not supported to the same degree that they might be in other countries — the culture of collecting works and viewing art is not very widespread here.
However, when I came across NFTs for the first time, I knew immediately that this was an opportunity to make art for the world to see, so I went for it.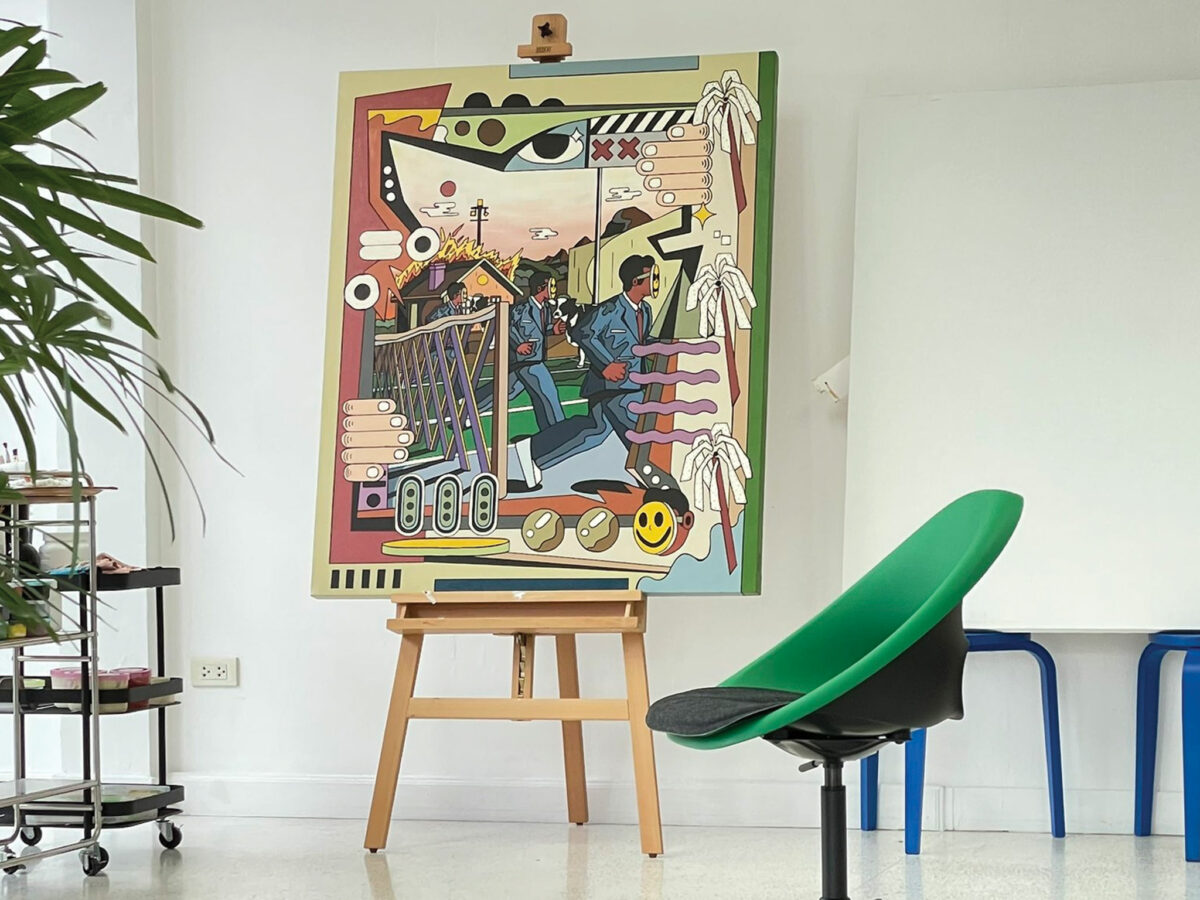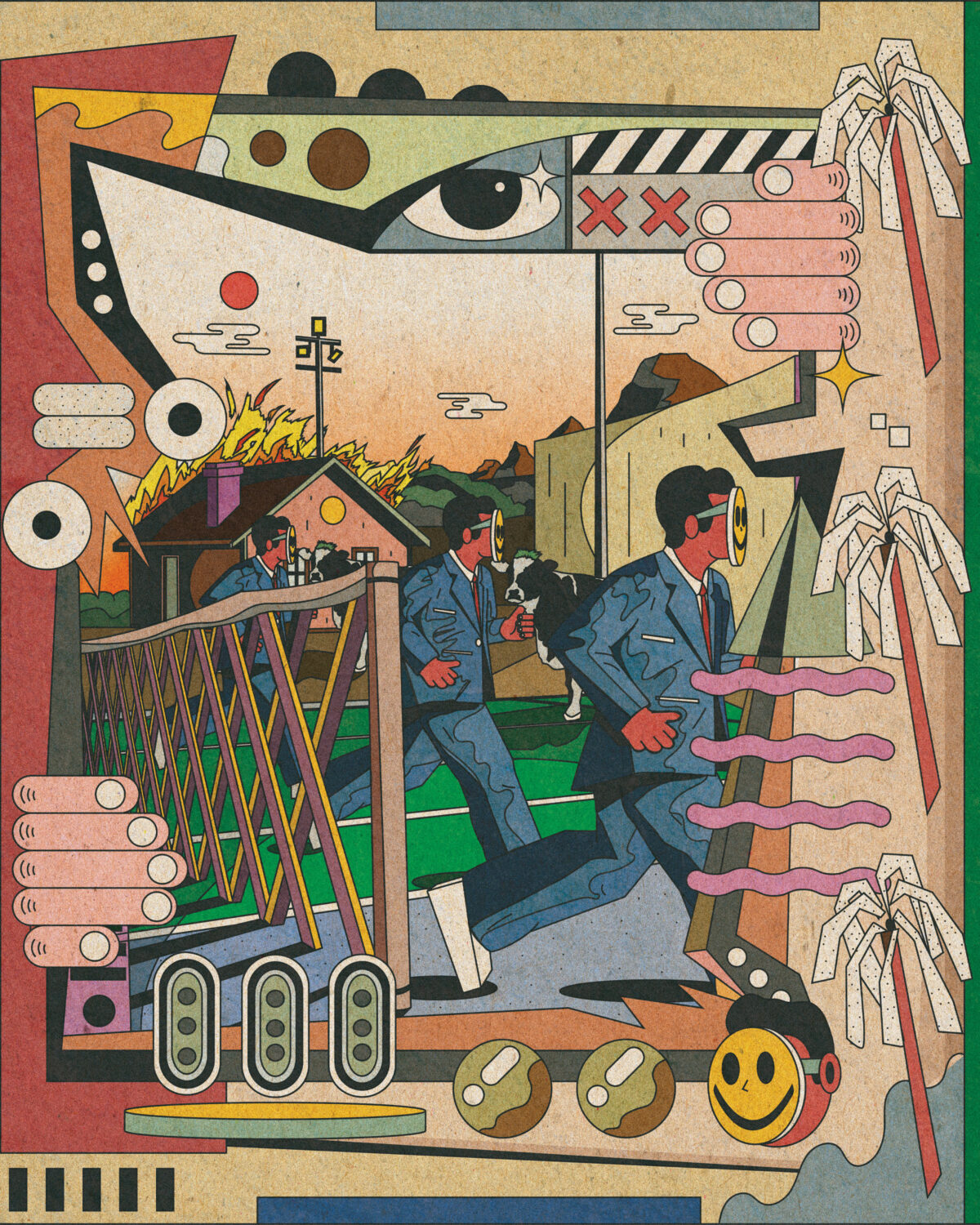 nft now: How would you describe your art?
Bouboy: um… I'd describe my art as something that needs to combine a variety of particular elements, almost like a science, until it is to my liking.

This includes characters, and finding various symbols in the style of graphic art. Additional aspects include the use of graphics and geometric shapes to make the work exciting and timeless. Overall, I think of it as an illustration, but in a way where I wanted to take all the things I liked and put them together to create something new.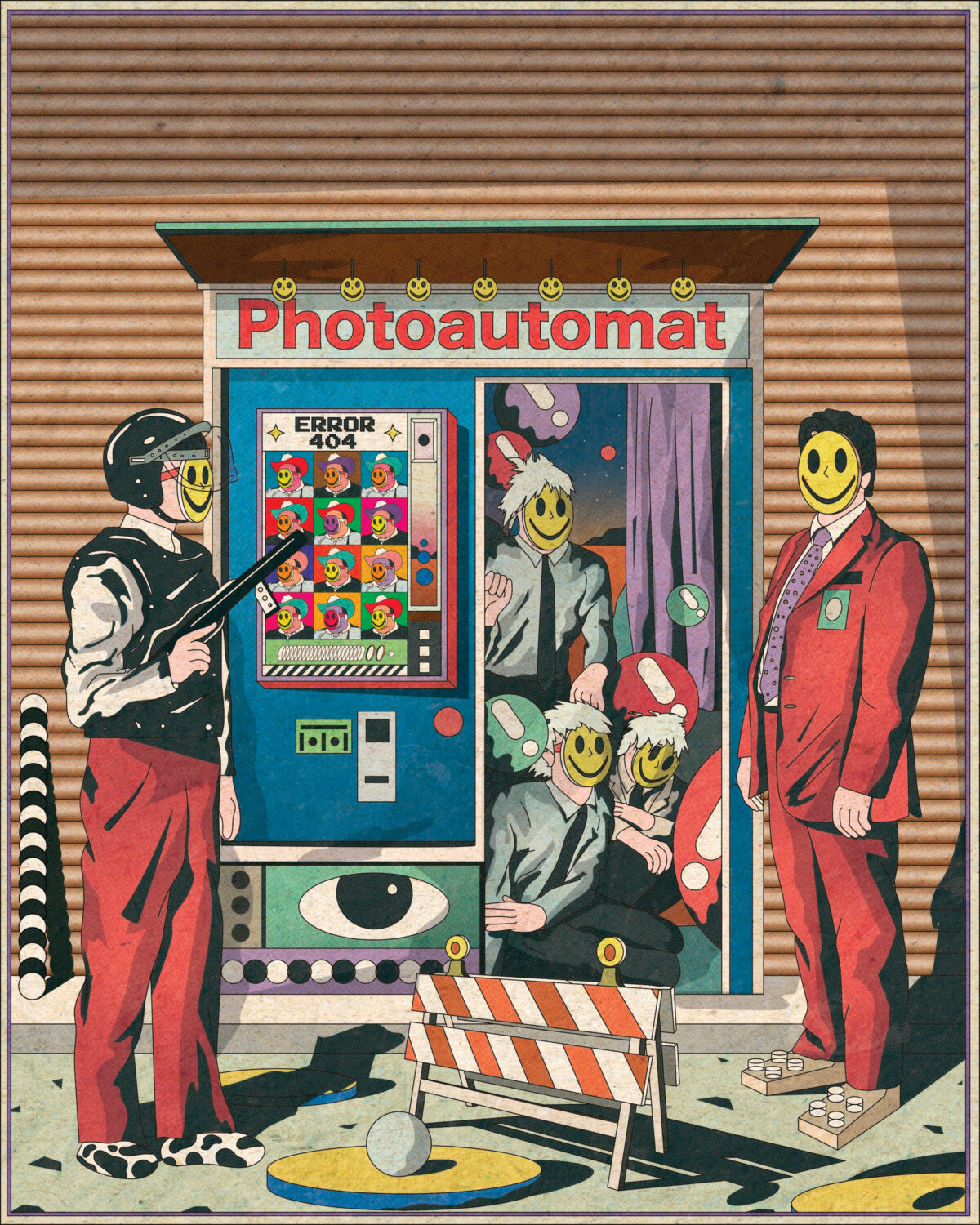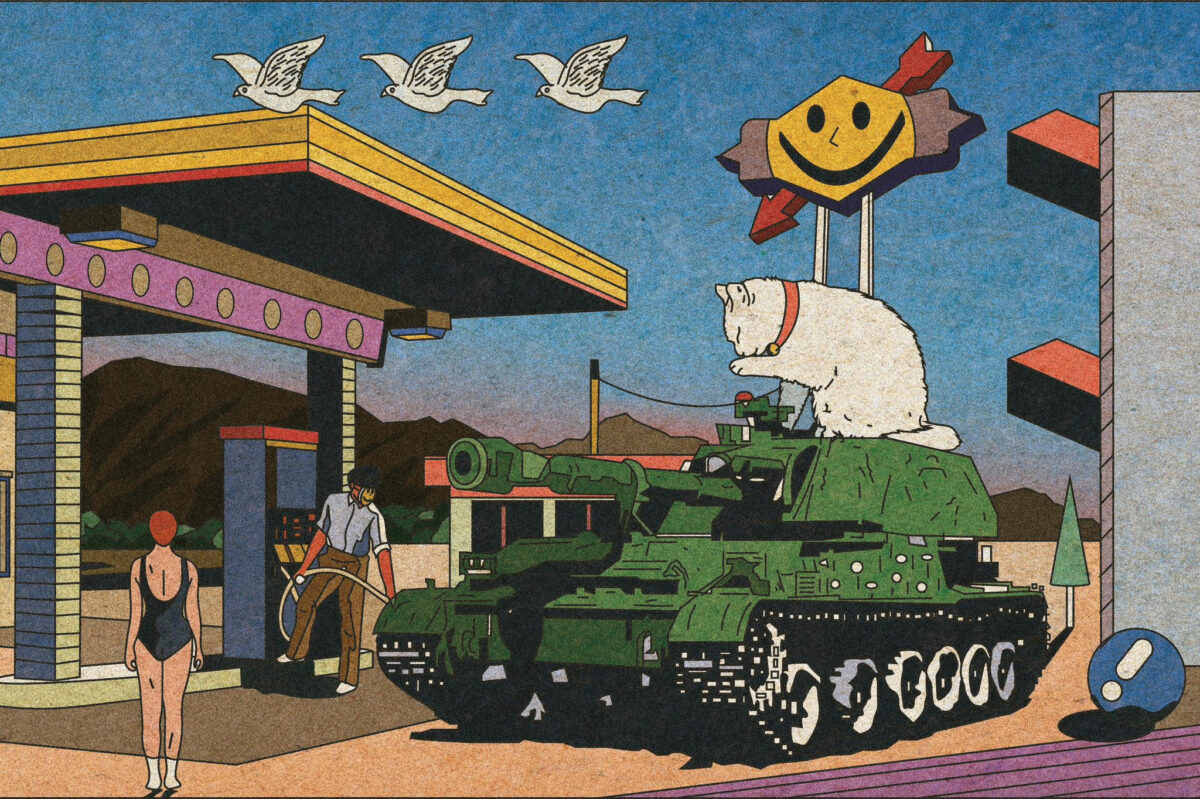 nft now: What's your process like? And where do you usually find inspiration?
Bouboy: My work process starts with finding an inspiration or a story that I'm interested in at the time.

I like to make work that I feel like keeps up to date with and documents history as it is being made.

Other various inspirations include old books, websites, and various works of art from famous artists of the past. Once I have my concept, I begin to assemble a collage of images to create compositions and then customize to my liking, adding various details along the way.

I'd say that a lot of my work is inspired by the masters of art from the 1700s and 1900s because I really love them and feel like they are my teachers. In the same vein, I hope that the messages in my art can also one day inspire.