While the landscape of generative art continues to evolve rapidly, one artist is redefining what it means to blend code with creativity, harnessing both spiritual and technical inspirations — with algorithms and outputs achieved through a craft that she has been developing for over two decades.
Through various collections featured on platforms like Art Blocks and fxhash, this artist has shown that she is just getting started. Her unique art style has led to several digitally printed collections, capturing the attention of product designers and art enthusiasts alike.
Every week, nft now's Next Up unveils a new artist from our curated list of ascendant talents who have been making significant waves throughout Web3. This week, we're excited to feature Melissa Wiederrecht.
Wiederrecht has also been featured as one of the artists exhibiting at this year's Gateway Miami during Art Basel, presented by now media and Factblock.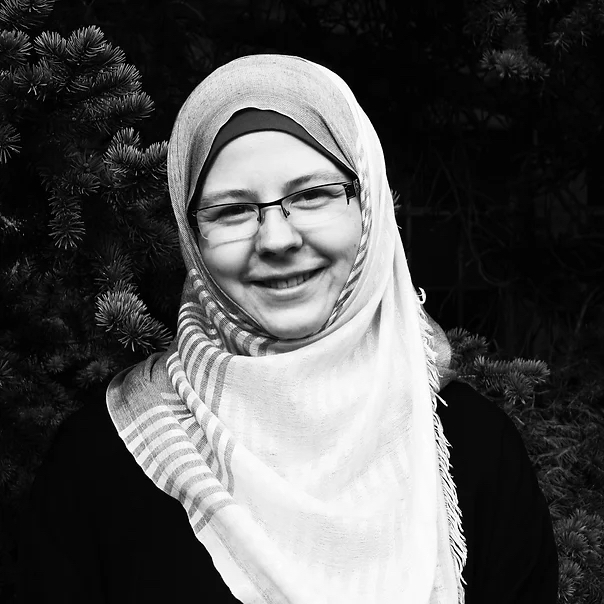 Melissa Wiederrecht
Melissa Wiederrecht is an American generative artist based in Saudi Arabia, who embarked on her creative path after obtaining a Master's in Computer Science in 2014.

With a longstanding passion for art derived from code, spanning over two decades, she explores the frontiers of generative art, contributing both technically diverse and aesthetically pleasing works.
Her portfolio includes a curated collection via Art Blocks titled "Sudfah," launched in June 2022, and a variety of series on fxhash like "Zbageti," "Solitude," and "Orbs."

Additionally, Wierderrecht applies her generative art skills to Surface Pattern Design, producing numerous patterns for digital prints on product surfaces.
Her works are known for their vibrant use of color and a mix of blurs, textures, and lines, primarily utilizing p5.js and GLSL fragment shaders as her tools of choice.

To learn even more about her journey as an artist, we spoke directly with Wiederrecht, who shared more on her early days, process, and a word of advice for rising artists.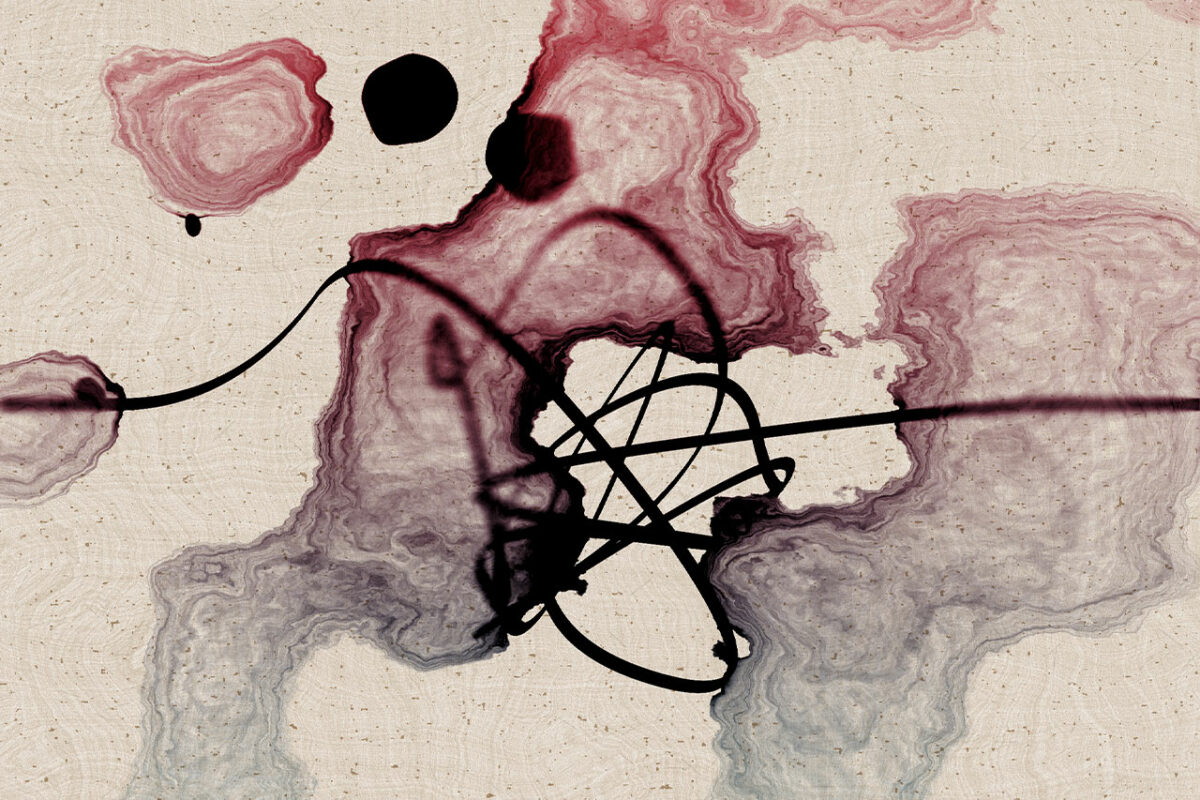 nft now: How did you first become interested/involved in digital art?
Wiederrecht: I've actually been making digital art ever since I was a 10-year-old kid, and my parents brought home our first computer.

I did a lot of work in Photoshop back then. I also taught myself to code. When I was in high school, I discovered a book called "Flash Math Creativity" that showed me that I could use those two passions together – coding and art – and my journey with generative art began.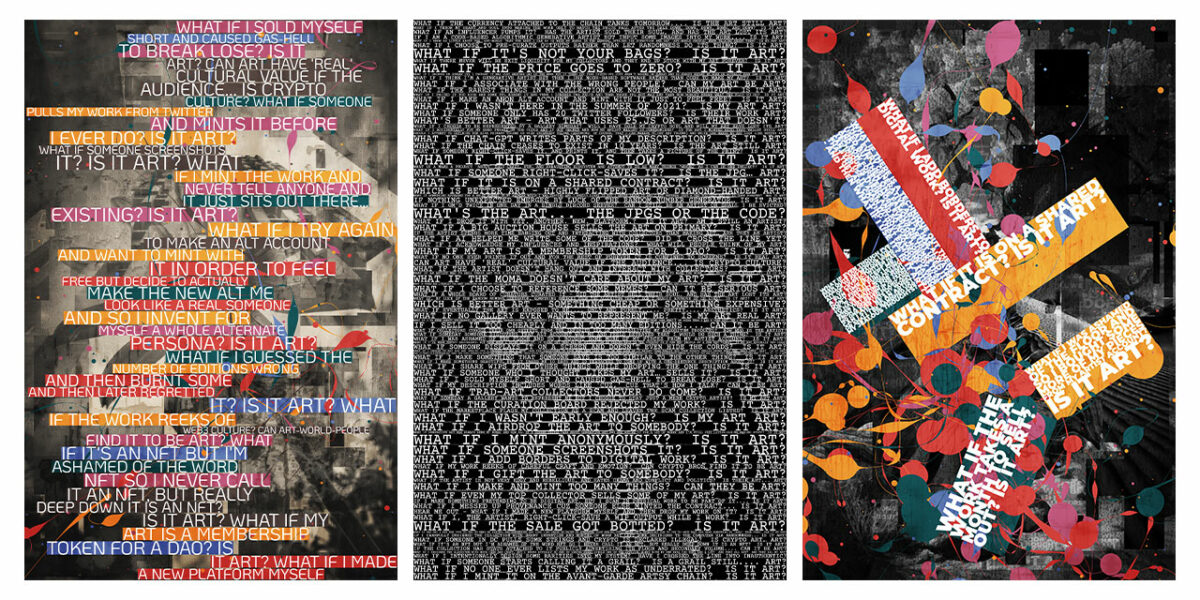 nft now: How would you describe your art?
Wiederrecht: I make generative art – with Javascript and GLSL – and I try to use my work to celebrate the cultures that I love and am a part of.

A lot of my work is inspired by Islamic art and culture, and some of it is by web3 culture. However, I always want my work to hit a viewer immediately with visual impact and beauty before they ever learn or hear what the motivation behind the work is.

I'm obsessed with color and texture, as well as composition, and I take my craft very seriously.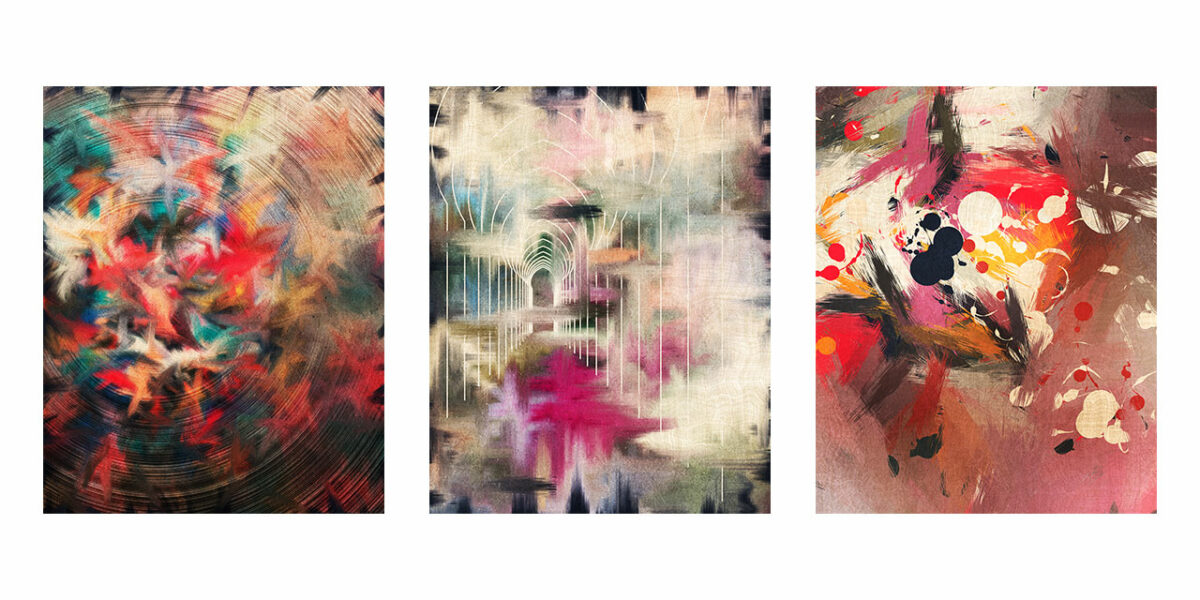 nft now: What's your process like? And where do you usually find inspiration?
Wiederrecht: I actually don't have a set "process" exactly.

I soak in inspiration from everywhere, all the time, and it mixes and morphs silently in my head for a long time before eventually it comes out – pretty much in one go – in code.

I don't keep a sketchbook — rarely ever use a pencil or pen for literally anything — but I do often experiment with code and just try random things and see where I end up.

When I am coding, I tend to grab an idea from the pile of random crap in my head, and just make a rough version of it really quick and see where that takes me. Sometimes, it does take me somewhere that I didn't intend when I started, which is fun.

I do a lot of really, really fine iteration, messing with the levels and contrast and intricacies of texture for hours and hours until I am pleased with the result.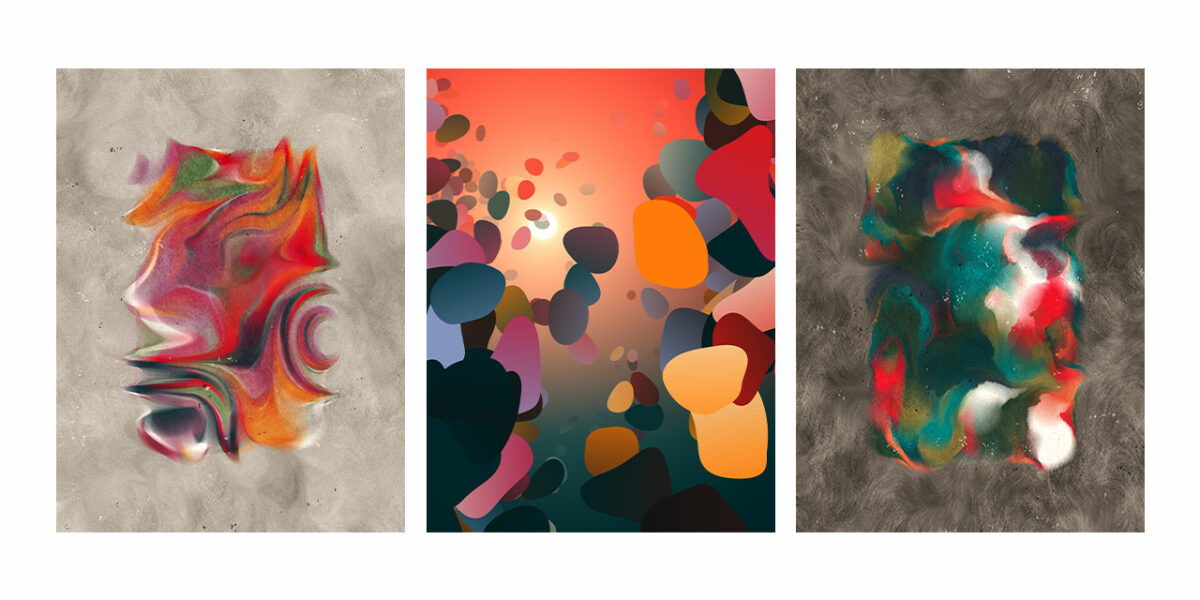 nft now: What are the biggest challenges facing rising artists in web3?
Wiederrecht: Well, it really depends on your level and experience.

When you are just starting, the biggest challenge is obviously to start having some initial success, find those first collections, grow an audience, etc.

However, overcoming all of that doesn't really mean there won't be any more challenges – the challenges are just different now. A lot of us struggle with deciding who to work with, how much work to put out, etc.

We are going about all of this simultaneously, supported by the entire ecosystem, and also utterly alone.
nft now: What advice do you have for rising artists in this space?

Wiederrecht: First and foremost – perfect your craft and your story.
Make a LOT of work in order to get better. You don't have to show anyone or sell it! After that, don't be afraid to apply for big things.
I see a lot of artists who make quality work who are afraid to apply to Art Blocks, for example, and that is just silly. Finally, just keep going. The day-to-day grind can be hard, but just don't stop.