Bugatti and adidas have joined forces to produce an exclusive, limited-edition football boot: the adidas X Crazyfast Bugatti. These boots, crafted in a restricted batch of just 99 pairs, prioritize speed and lightweight performance, accentuated by unique Bugatti design elements.
Based on the X Crazyfast laced boot, this new collection draws inspiration from Bugatti's core attributes—engineered for speed and guided by a 'Form Follows Performance' design philosophy to maximize performance potential. Similar to Bugatti automobiles, these boots will maintain their exclusivity, making them highly coveted by dedicated collectors for the foreseeable future.
The Design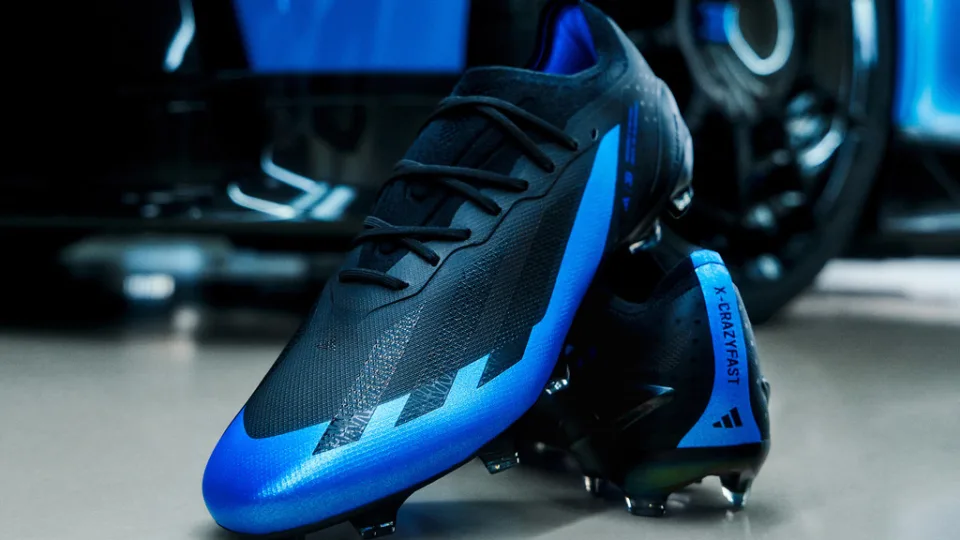 The Chiron is recognized for its impressive W16 engine, just as the X Crazyfast boot incorporates adidas's Speedframe sole plate technology. This feature contributes to the boot's lightweight nature and provides a sturdy plate for enhanced acceleration.
The boot also integrates the Aerocage design, a lining aimed at ensuring support and stability around the mid-foot, and the Aeropacity Speedskin, a breathable monomesh layer. Furthermore, the boot has a carbon fiber inlay, similar to the carbon fiber used in Bugatti vehicles.
"Bugatti is a brand renowned for its innovations and engineering ingenuity. Always inspired by the vision, it creates incomparable automotive masterpieces. We share this relentless drive for perfection with adidas, who apply the same rigorous approach to their boots, with ever lighter and more effective designs." Wiebke Ståhl, Managing Director at Bugatti International, said in a press release. "In this collaboration, we celebrate this shared pioneering spirit in an authentic way, right down to the innovative method of releasing it to enthusiasts of both our brands."
Powered by Web3
Collectors will have an equal opportunity to acquire one of the 99 pairs from the exclusive collection. These limited-edition boots will be made available through an auction on the adidas Collect Web 3 platform. While the auction is conducted using cryptocurrency, participants have a convenient option to enter using traditional currency through MoonPay.
The auction is scheduled to take place from Nov. 8 to Nov. 11. Following the auction, all successful bidders will receive an exclusive digital shoebox. Starting on Nov. 13, they can redeem this digital shoebox via adidas Collect to obtain the physical pair and its corresponding digital twin.
The boots will then be unveiled on the pitch for the first time by Rafael Leao and Karim Benzema.