One of the worst things you can do to an artist is to take away their ability to practice their craft and share their talents with the world. Imagine a painter who suddenly loses their sight or a musician who loses their ability to hear. Humans are adaptable though, and many find ways to thrive and still share their talents despite these massive challenges. This was exactly what actor Val Kilmer did after losing his voice in 2014.
A procedure meant to save his life from throat cancer ravaged his vocal cords in the process, changing his voice drastically. Today, Kilmer is cancer-free and in recovery. To speak though, he must plug a hole in his throat due to his tracheotomy.
Years after staring in Top Gun and playing iconic roles like Batman, Jim Morrison, and even Moses, the actor is fighting to keep his ability to express himself as an artist alive. And it seems he is well on the path to accomplishing this goal. Despite losing one of his most important tools as an actor, Kilmer's creative spirit continues to burn bright. Today, he's turning to Web3 to continue his work making safe spaces for artists to create and collaborate.
Channeling new passions
After losing his voice, Kilmer pivoted his creative focus from acting to art. "With little voice, my creative juices were boiling over and pouring out of me. I started creating again, painting, writing anything I could. I felt the art healing me," Kilmer wrote on his site.
An artist since his youth, Kilmer's work post-surgery carried the same bold, vibrant energy his most iconic performances were known for. Word of the actor's art quickly spread around Hollywood, which included stylized prints of Jim Morrison, Mark Twain, and Iceman from Top Gun.
This early buzz encouraged Kilmer to establish a studio in the area. Kilmer opened HelMel Studios to serve as a safe space for artists of every medium to express themselves and share their work.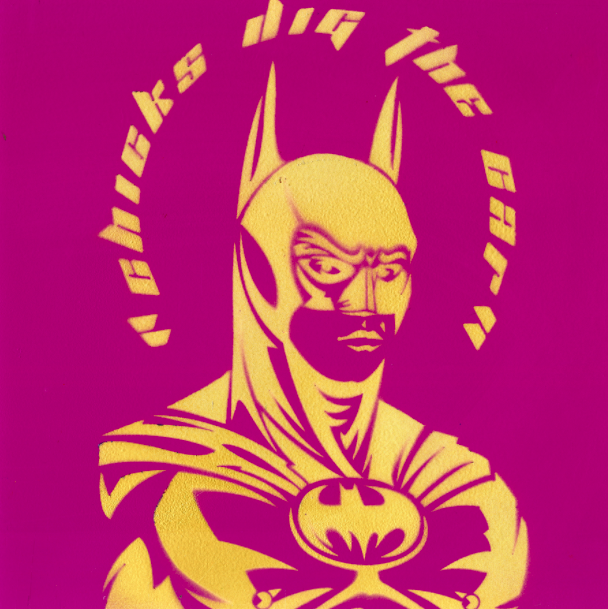 New tech, new possibilities
Kilmer became interested in non-fungible tokens (NFTs) and the metaverse as they both rose in popularity throughout 2021. He recognized NFTs as a new way to express himself and expand the reach of his art.
Further, Kilmer saw these avenues as an opportunity to expand the creative-first spaces he was building in the real world. This is where the idea for Kamp Kilmer began. It's a virtual space unbound by the conventional rules of space and time. In this digital locale, artists of any medium from all over the world can freely meet, collaborate, and share their work.
With the foundation of Kamp Kilmer, the actor went on record to say that these new technologies allowed him "to create an enclave where [he could] continue to connect and collaborate with the bohemians and pirates, poets, academics, filmmakers, and actors that have made [his] life so rich."
These collaborative ideals would prove to be a great point of influence for the actor's first NFT collection. Instead of offering buyers a one-time transaction, what if he could give them an opportunity to take part in a living, breathing ecosystem?
The spirit of collaboration
Word quickly spread in the Web3 community of Kilmer's intentions of entering the NFT space, much like how his post-surgery works garnered attention in Hollywood. It wasn't long before Galaxis offered to partner up with the renowned actor for an NFT launch.
Galaxis, known for thief effectiveness at marrying real-world use with digital spaces, approached Kilmer with the intention of bringing one of his most notable exhibitions online: his God Panel Collection. Andras Kristof, Galaxis Founder and CEO, was particularly excited about the project, stating, "With support from Chainlink VRF, users can generate provably rare NFTs and then continuously add utility to them over time."
Kilmer's original exhibit featured the word 'God' written on a series of panels, encouraging viewers to reflect on their own relationship with the word. His collaboration with Galaxis took this concept even further.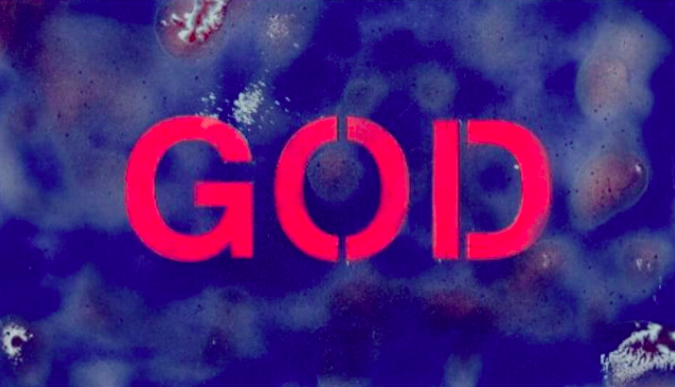 With the launch of the God Panels NFT Collection, each buyer got the chance to own a piece of a collection that evolves over time. How? A panel of artists was selected to add their interpretations of the word to the collection. Buyers are also able to merge pieces from the collection to create their own unique works. This is all part of Val Kilmer's vision for the project: a constantly evolving, 'living' piece of art.
The minting of the initial run of the collection was powered by Chainlink VRF to ensure each minter received a certifiably authentic and truly random piece.
Today, Kamp Kilmer is still going strong, with a host of novel projects under its belt. And according to Kilmer, it will continue to go strong far into the future. "The story is far from over," he writes.