Partnering in their first major exhibition, web3 innovation platform Transient Labs and fine-art digital marketplace MakersPlace will present a curated collection of works by significant web3 and traditional artists during Miami Art Week, featuring new technology that allows creators to manage the provenance of physical art on the blockchain.
The exhibition at the Sagamore Hotel South Beach will open on Dec. 5 and include physical works by well-known web3 talents, including Patrick Amadon and Parin Heidari, as well as works by established traditional artists.
The lineup includes WhIsBe, Patrick Amadon, Jack Kaido, Andrea Crespi, Mikael B, Hafftka, PIA, Dave Pollot, ADHD, Parin Heidari, Kyle Dunn, Jake Andrew, and Gina Choy. Choy's contribution to the exhibition was curated by Accelerate Art, a charitable non-profit founded by Claire Silver and Ben Roy and dedicated to uplifting emerging artists in crypto and web3
The exhibition will debut "Tokenized Records for Artwork Certification and Evolution," or T.R.A.C.E., a new technology that was developed by Transient Labs in early 2023. The core of the technology is a secure, tamper-evident chip, physically linked to an artwork, that is paired with a digital certificate of authenticity that exists on the blockchain as an NFT.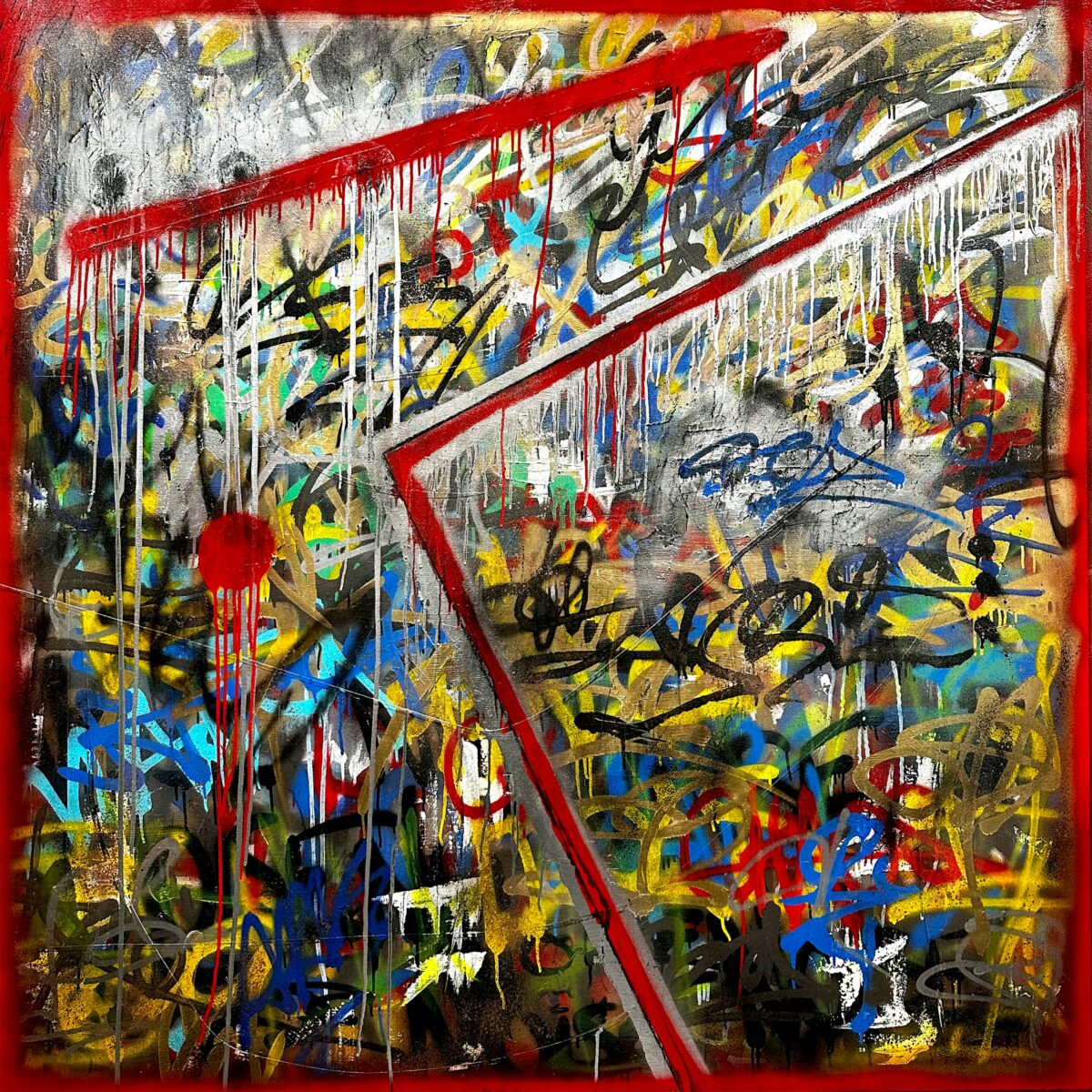 T.R.A.C.E., which first premiered installed on Alpha Centauri Kid's "The Muse – Sage Green" at its September 29 Christie's auction, will be installed on each of the works in the exhibition, which will be available for sale with crypto or fiat currency. Each artwork's chip, validated by the work's creator or their team, records more than a static digital certificate of provenance. It also has the ability to immutably record the work's histories of sales, ownership, and exhibitions, as well as any updates and alterations. The creator can also add extra provenance to the piece by adding "creator stories" and authenticating them on-chain.
"We're thrilled to debut T.R.A.C.E. at Art Week Miami in collaboration with MakersPlace, marking a new era where the provenance of physical artworks is secured with the same rigor as digital pieces," said David Feinstein, VP of Business Development at Transient Labs, in a statement. "As we venture into this integrated future, we're just scratching the surface of what's possible," he said.
The exhibition has an ambitious goal, bringing a wholly new technology—alongside NFTs, which are still unfamiliar to many—to physical art collectors who might never have seen a crypto wallet. With recent experience to build on, MakersPlace has made sure anyone with ETH or a credit card will be able to buy each physical work by purchasing an NFT version of the work on their platform.
"We've already seen success onboarding new collectors and bridging the gap between traditional and digital worlds, for example, through our gallery partnership in Carmel-by-the-Sea, which we launched in August 2023. We are going to take the learnings and successes from Carmel and other places to this exciting exhibition in Miami," Kayvan Ghaffari, Head of Legal & Business Affairs at MakersPlace, told nft now. "We are launching an innovative and easy way to onboard collectors into the digital art space. We've made it easy for collectors to first buy the digital artwork on MakersPlace, using either FIAT or ETH, which will then seamlessly 'unlock' the physical artwork," he said.
This unlock process highlights the utility of T.R.A.C.E. "A digital twin NFT is being minted for each piece in this exhibition as a novel way to sell the physical, backed by the blockchain. After the NFT is sold, the physical is claimed by transferring the digital twin NFT to the T.R.A.C.E. chip, which effectively locks it there forever. This is another piece of on-chain provenance," said Transient Labs co-founder Marco Peyfuss.
Unlocking Provenance
With over a decade of experience in digital art, artist and self-described "digital disobedient" Patrick Amadon is exhibiting "Death to Physical Art," a 60-inch-square mixed-media work on wood that looks like it's been lifted right out of a graffiti-covered building site.
Physical art is where he got his start—and pushing its boundaries led to his digital career. "My digital works use physical work. I've been creating the two in tandem for the past decade. The interplay is critical for my work—each requires the other," he said in an interview. "I started off as a painter and found digital through deconstructing physical works I'd make by corrupting the code of the image file. This was 2012. [It's] widely known as glitch," he said.
For Amadon, the digital certificate of authenticity that Transient Labs offers with T.R.A.C.E. is hugely important. "Provenance matters. T.R.A.C.E. addresses this," he said.
One problem it hopes to solve is in tracing the history of artworks and artists—confirming the way works and concepts travel around the world and change hands. "[Having a] public ledger for provenance is a significant innovation in art, where ownership is often opaque. It's just a matter of time before we collectively appreciate what that means for art and artists," he added.
The exhibition kicks off a busy period of ongoing development for the technology's builders. "We believe that T.R.A.C.E. is the premier way to authenticate physical works, backed by blockchain technology. We will be expanding the product line over the next six months to allow creators to create dCOAs, order chips, and manage their work in a fully self-service tool. We will also be expanding the network that supports T.R.A.C.E., which includes adding galleries, auction houses, museums, and more," said Peyfuss. "The biggest barrier that we are overcoming is how this system works for non-crypto native users. We already have some tools at our disposal for this and are working hard to make sure all users have a seamless experience with T.R.A.C.E.," he said.
Widely exhibited, Iranian-born multidisciplinary artist Parin Heidari finds her creative focus in pieces created by drawing a single, continuous line. "My piece [for the exhibition] is created using mixed media, spray on wood, and is a 3D artwork with the characteristic nature of line art that defines my work," she told nft now yesterday. "I have always enjoyed working on physical pieces and sharing the creative process with others. Typically, I start by hand-drawing (simultaneously using both hands), and then I create a digital version of the piece on a computer or iPad. However, in this particular piece, the initial sketch was done digitally, and subsequently, I translated it into a physical piece," she said.
Heidari is excited for her piece to offer collectors the assurance of digital provenance. "The integration of T.R.A.C.E. technology is a fantastic innovation that connects the digital and physical worlds," she said.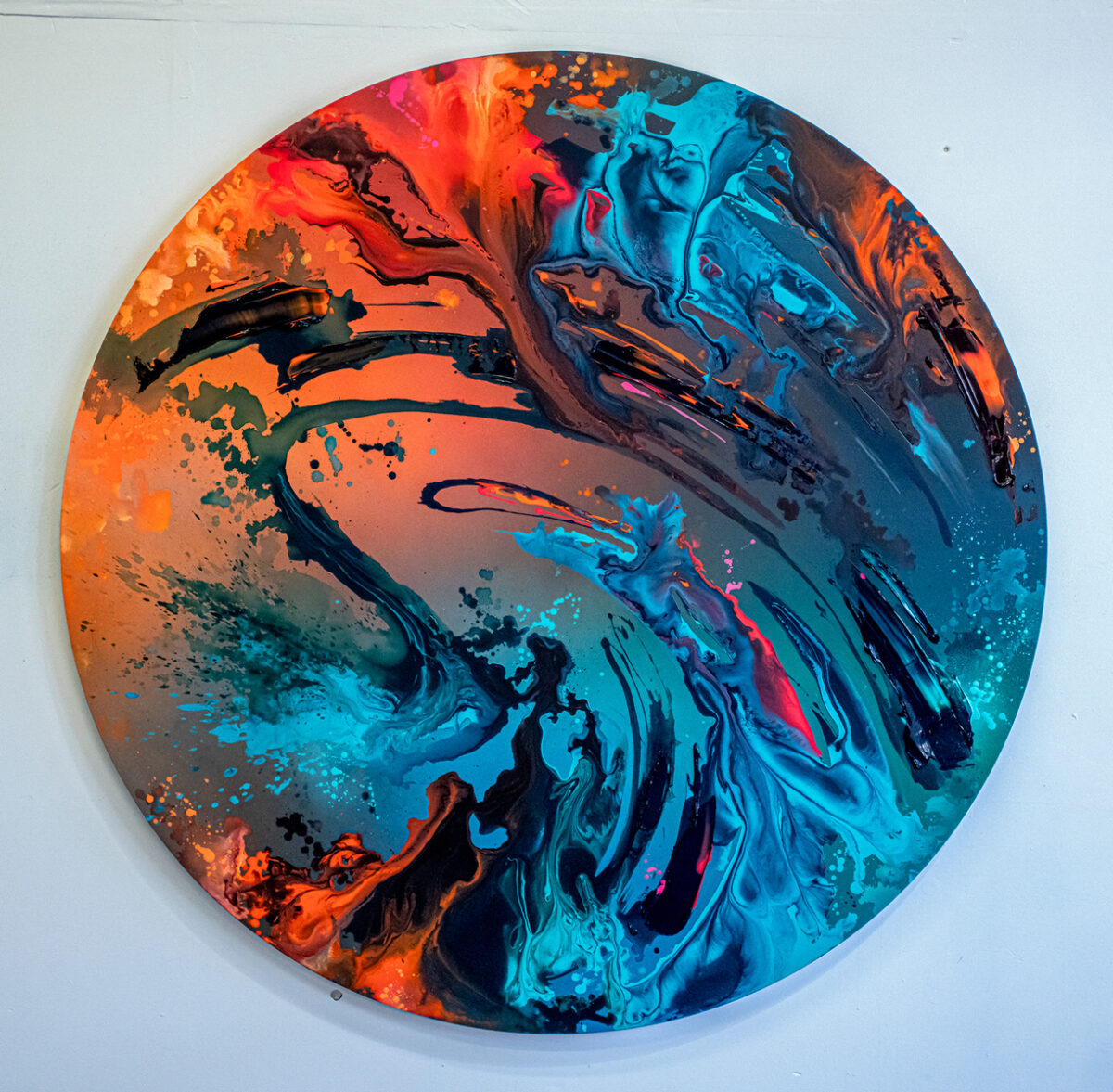 This will be put to the test as the exhibition opens, with buy-it-now and auctioned works on offer. "T.R.A.C.E. is built to be very flexible with the way physical works are sold. In this exhibition, we may encounter pieces sold via auction mechanics or as a straight purchase. T.R.A.C.E. is built to support these sales mechanics and any others that may come about in the future," said Peyfuss.
Alongside the T.R.A.C.E.-enabled physical works included in the exhibition, MakersPlace and Transient Labs will also be showing digital works by Laurence Fuller and Vincent D'Onofrio. The exhibition week will also offer attendees—and potential collectors—the opportunity to learn more by directly engaging with exhibiting artists, including panels, talks, and live painting sessions. "I'm super excited to see these creators use T.R.A.C.E. not only for this one exhibition but for the entire future of these physical works! It'll also be really intriguing to see creator & collector feedback during the talks. I've always believed that working closely with your audience produces the best product, and as we're in a creator-testing phase for T.R.A.C.E., this provides a great learning opportunity for us," he said. The schedule of events and participating artists will be announced soon—people interested in attending can register using this online form.