In the heart of Paris, a centuries-old hub of art and culture is taking an innovative step into the future. The Musée d'Orsay, a 19th-century Parisian art haven known for its vast impressionist collection, is partnering with the Tezos Foundation and KERU to introduce blockchain-based digital souvenirs for its exhibitions.
The unveiling of this collaboration will coincide with the museum's upcoming seminal exhibition, "Van Gogh in Auvers-sur-Oise: The Final Months," scheduled to open on October 3, 2023. Visitors can take home two distinctive digital souvenirs: an augmented reality representation of Van Gogh's final palette and a digital artwork crafted jointly by KERU and the Musée d'Orsay, drawing inspiration from Van Gogh's oeuvre.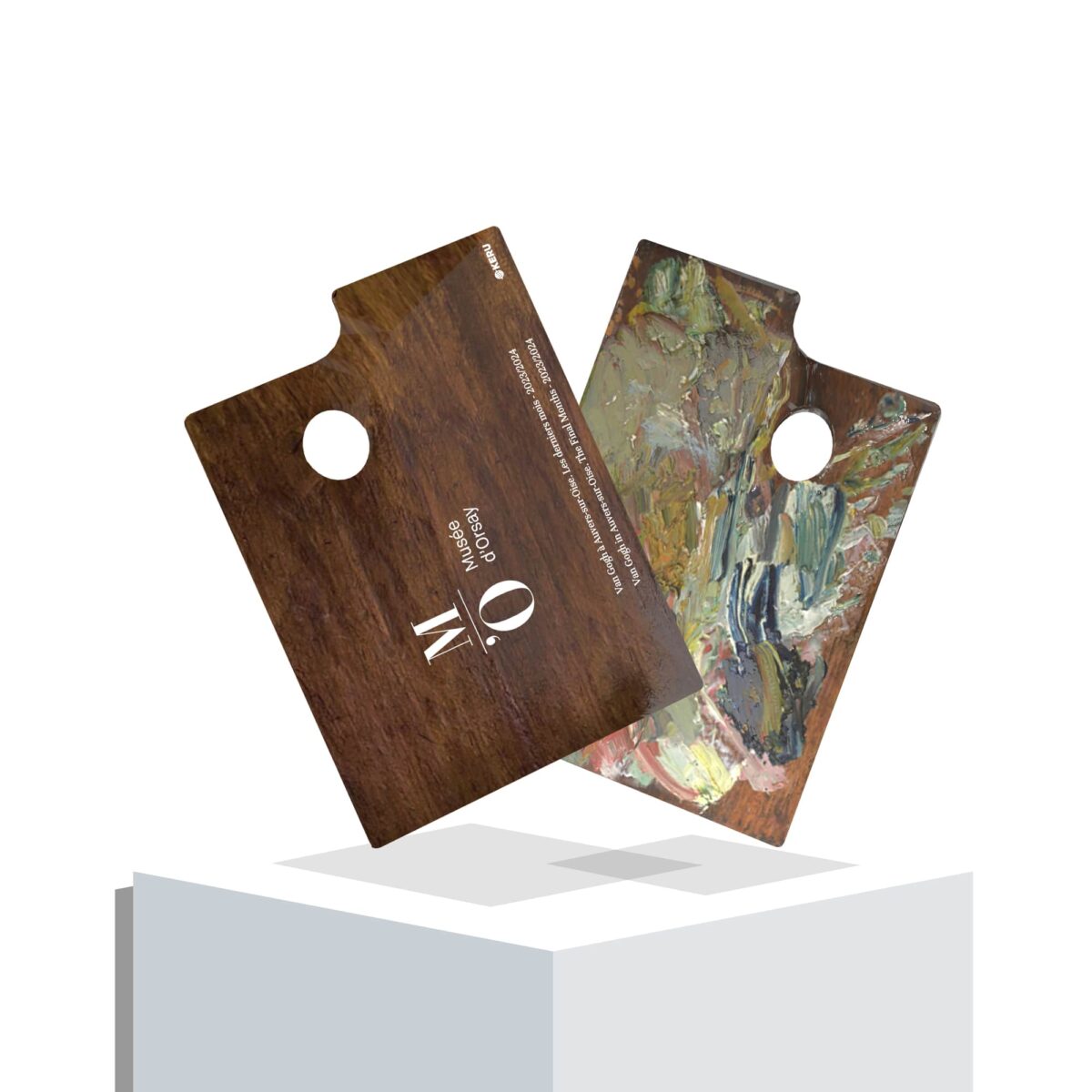 Christophe Leribault, president of the Musées d'Orsay and de l'Orangerie, highlighted the museum's enthusiasm for this innovative venture. He remarked, "An original reminder of their experience which won't sit on their shelves but that they will always carry close to them in the memory box of their phone, their computer desk or their home screen!"
The Musée d'Orsay will also offer unique benefits to its visitors, including a chance at a lifetime pass to the museum. Additionally, in partnership with the Tezos Foundation, they will host conferences and educational events throughout the year, introducing web3 to broader museum audiences.
A Convergence of Traditional and Digital Art Worlds
Musée d'Orsay's leap into the decentralized realm of Web3 is far from coincidental. It follows the museum's prior engagement with the Web3 Arts and Culture (WAC) Labs Fellowship program. This initiative, born out of a collaboration between the Tezos Foundation, We Are Museums, and TZ Connect, was unveiled on January 26 to bridge the global arts and Web3 worlds.
Guillaume Roux, Director of Development and International Relations at Musée D'Orsay shared with nft now, the inception behind the collaboration with Tezos. Two years ago, amidst a surge in Web3 project offers and witnessing European institutions like the Belvedere, the British Museum, and the Uffizi Gallery delving into blockchain, the Musée d'Orsay and the Musée de l'Orangerie decided to initiate an exploration into potential opportunities. Their research led them to collaborate with the Tezos Foundation through the WAC Fellowship.
The final month focused on project prototyping. This experience solidified the museums' decision to partner with Tezos, recognizing the blockchain's strength in the web3 arts & culture domain and its dedication to the digital art community and environmental sustainability.
The WAC Fellowship program was designed to immerse cultural institutions in the foundational intricacies of blockchain technology. Participating institutions receive a comprehensive education through lectures, workshops, and mentoring sessions by industry luminaries. The program delves deep into the potential of blockchain in the cultural sphere, its societal and legal implications, and its overlap with the video gaming domain. It also extends a hands-on experience in do-it-yourself blockchain development.
"The Musée d'Orsay teams' desire to include web3 strategies is supplemented by their choice to explore Crypto Art projects at large," said Valérie Whitacre, Head of Art at TriliTech, a London-based adoption hub for the Tezos blockchain. "What is Crypto Art if not a newest artform aspiring for recognition?"
The Tezos ecosystem has been a vanguard, offering unyielding support to institutions and artists eager to delve into the world of NFTs and web3.
In 2022, they allied with London's Serpentine for a distinctive exhibition, transforming memories into NFTs. Similarly, Refik Anadol's showcase at MoMA integrated an attendance token using Tezos technology. Fast forward to 2023, Lee Mullican's estate brought 12 digital artworks to life on the Tezos blockchain, and the foundation facilitated an avant-garde AI analysis of Allen Ginsberg's poetic prowess.
"Tezos Foundation is closely linked with our DNA as a museum. And this 1-year partnership is part of a broader mission for us : we are a museum with XIXth century collections, but we want, and we need, to be a museum of this XXIst century!" Guillaume Roux, shared with nft now.
Among the prestigious institutions selected for the fellowship were the Royal College of Art in London, the House of Electronic Arts in Basel, and, of course, the Musée d'Orsay.
Hélène Quintin, CEO of KERU, echoed the sentiment of this transformative integration: "We are honoured that the Musée d'Orsay has chosen KERU to introduce the very first digital souvenir experience… blockchain technology should act as a means to strengthen connections, rather than being the ultimate objective, and our partnership perfectly illustrates this philosophy."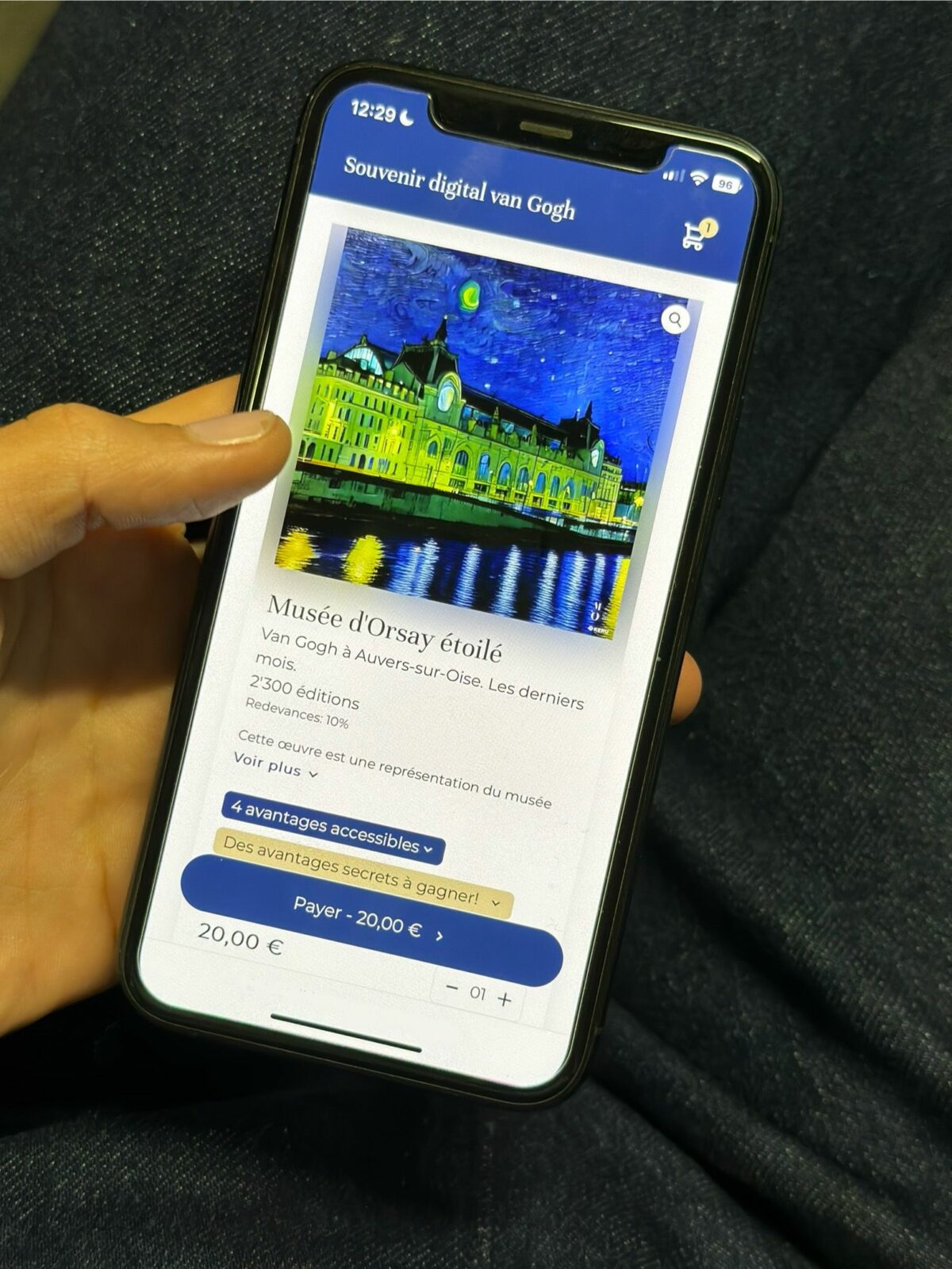 Through this exciting announcement for art enthusiasts alike, the 19th-century museum, showcases its commitment to staying ahead of the curve. Musée d'Orsay's venture embodies the broader trend of art and culture institutions recognizing and leveraging Web3. With notable Museums like MoMa, Centre Pompidou, and now The Musée d'Orsay, this convergence of traditional and digital art worlds promises to redefine how we engage with and appreciate art in the 21st century.
"The Web3 and NFTs are still perceived with a mixed feeling both enthusiasm and skepticism. As a public institution, we need to ensure that we will not be perceived as opportunistic or speculative, and that the stories we tell are consistent and grounded in our collections and in the way we want to address a wider audience." Roux added and further concluded, "The upcoming projects we have with Tezos throughout this year of partnership (and which we will announce later) will show that is a great potential when a museum like ours connect with Web3 art and artists."