An early adopter to embrace the intersection of NFTs and digital art, Osinachi has arguably emerged as Africa's foremost crypto artist. The 29-year-old became the first-ever Nigerian artist to showcase his work at New York City's Ethereal Summit in 2018, and was a finalist for the Bridgeman Studio Award the following year.
Hailing from the Eastern Nigerian city of Aba, Osinachi grew up in an Igbo family and was taught the value of enterprise and business from an early age. His fascination with computers began when he took a desktop publishing class and discovered Microsoft Word, which he still uses to create all of his artwork today. He recalls tinkering with the program for hours on end at a local cafe, developing his abilities for narrative illustration before pursuing a career in digital art following his National Service in 2016.
"Right now for what I imagine to do in Microsoft Word there is no limit," he says. "That is what I enjoy in fact, the challenge of using this tool that is meant for word processing to create something visually beautiful."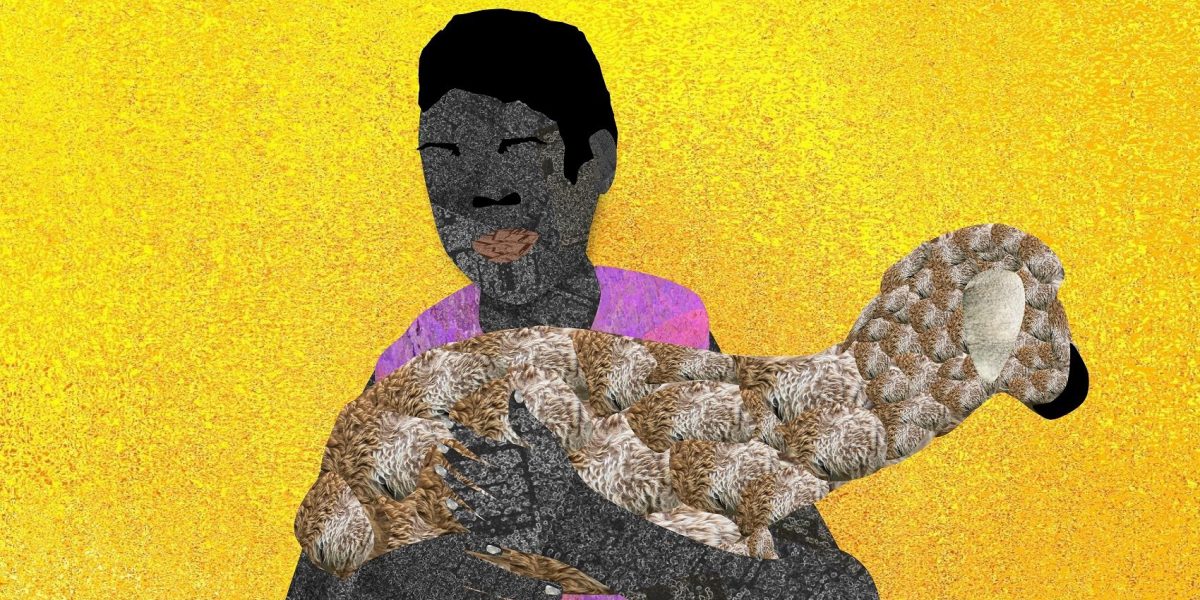 Osinachi's artwork is easy to recognize today, but it was a style that took many years and iterations to develop. An early adopter to the NFT space, he created his first crypto art in 2017 and has been evolving to find his unique artistic voice ever since.
"I have been experimenting with this style since 2018 and challenging myself and trying new things with the goal of being more engaging with whatever message I want to portray through my art," he says.
He employs bright colors to contrast with the dark skin of most of his subjects, with each piece of art intended to tell a relatable story using recognizable subjects. He also frequently tackles social issues like racism, sexism, and homophobia in his works. "I want to tell human stories through my work and that is what informed this style… whatever I do, it's all about telling human stories," he explains.
Osinachi describes a highly intentional process for creating his artwork, beginning with a vision for a piece before working with models to create a reference. He also stresses the importance of leaving room for organic evolution during his creative process. "The vision is never complete until the work is complete," he says.
Although he counts his grandmother as a major influence, Osinachi credits a "trinity" of artists Devan Shimoyama, Tschabalala Self and Njideka Akunyili-Crosby with shaping him into the artist he is today. Osinachi says he can relate to Njideka's art expressing what it was like to be raised as an Igbo child in an Igbo home. He appreciates Tschabalala for exaggerating the female figure and celebrating women, and respects Shimoyama for celebrating the male body.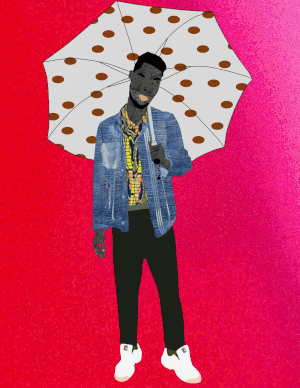 As more creators enter the NFT space, Osinachi encourages them to take the time to define their values and maintain their own artistic identity.
"It is important to have a unique voice as an artist or creator," he explains. "Meaning your art is easily distinguishable amongst all others. This contributes to diversity among the overall art world. Authenticity is also very important – don't allow yourself to be compromised. I still feel the pressure to try to do what others do that was successful in the past and whenever I do I don't go on social media."
"Show us what you are made of, tell us what you are here for in your own way and people are going to appreciate you for it," he adds. "This is what it means to be an artist – just be consistent. Whatever feedback you receive, positive or negative, just add it to your work and keep doing what you are doing. People are going to care."
Osinachi has released most of his work on SuperRare and Nifty Gateway to date. "I am not willing to hop on a new platform right now," he explains. "It depends on the features that the platform has. If a platform comes with a feature that I think I like that I believe will also challenge me as an artist then I think I'll give it a try."
Osinachi is a firm believer that the NFT art market will "overtake" the traditional art market as mainstream adoption advances. As the first African artist to issue a social token, $OSINA, he has doubled down on web3 as the future for engaging with his collectors and fans. Launched in 2020 with the goals of community building and governance, $OSINA is used to reward those who contribute to his community and collect his work.
"What we are seeing now is only 10% of what we will see in a few years," he says. "I feel like social tokens will be a huge part of what is happening."
Looking ahead, Osinachi is bullish on the future of the metaverse and the intersection of digital art and virtual worlds. "I'm seeing more and more physical galleries buy up lots in the metaverse; also more and more auction houses holding auctions in the metaverse," he says.
As traditional players scramble to enter the NFT space, Osinachi is wary of simply rebuilding the long-standing hierarchies and inequities that have characterized the traditional art world. He believes diversity and representation are they key to eliminating gatekeepers and fostering a truly global artistic community.
"Platforms need to pay attention to, onboard and promote more African artists because you will see a lot of African collectors enter the space and collect more art."
Learn
Guides & Explainers