Let's face it: The NFT space moves really fast. Considering how quickly things can change in the metaverse, a week in NFTs might as well be a month IRL.
Don't get us wrong — the more people onboarded into the space, the merrier. But because of the constant influx of great art and ideas, it's becoming increasingly difficult to keep up with all the news, launches, and general happenings.
Well, you can put the days of endless Twitter and Discord scrolling behind you as we pull together a weekly list of upcoming NFT drops you definitely don't want to miss. Here's what to look out for this week.
Desk Job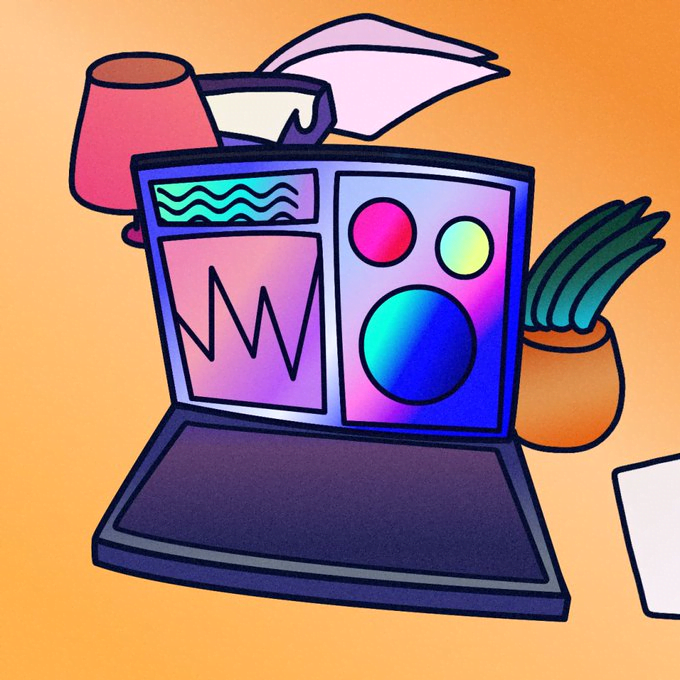 Who: Stephen Ong
What: Open edition
When: January 30 @ 9 a.m. ET (24-hour claim)
Where: Manifold
Why: With open editions growing exponentially in popularity in recent weeks, celebrated artist and animator Stephen Ong has decided to make his first foray into the burgeoning sector via a collaborative piece with composer Jon Hugo. Available to claim for 24 hours, the drop features a colorful animation paired with a whimsical piece of music, which chronicles the daily routine of the common desk worker.
Forever Mart
Who: Mad Dog Jones
What: Open edition
When: January 30 @ 4 p.m. ET
Where: Manifold
Why: Two years after Mad Dog Jones released his first open edition and subsequently introduced the NFT space to burn mechanics, he returns with a new 99-minute claim OE titled "Forever Mart." Clad in his signature colorful, intricate, still-life style, this latest drop centers around a fictitious storefront "outside of space and time" and is an undeniably anticipated release as OEs continue to take over the NFT market.
Unmade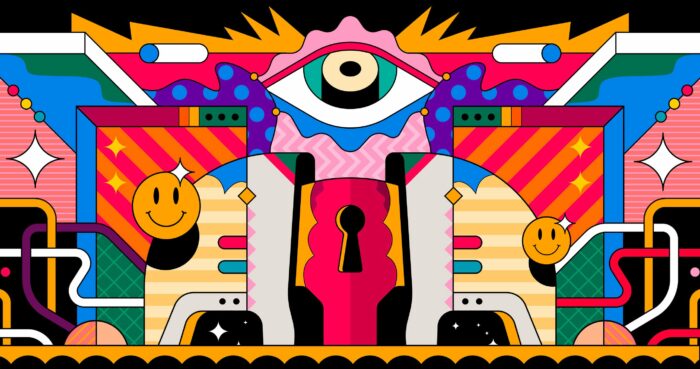 Who: Van Orton
What: Auction and editions
When: January 30 @ 6:30 p.m. ET
Where: Nifty Gateway
Why: For their second-ever release on Nity Gateway, Van Orton — a duo of Italian brothers — are bringing their pop-influenced, stain-glass-inspired, looping style back to the blockchain with a twist. With "Unmade," they have crafted four unique NFTs, each depicting a scenario where time repeats itself imperfectly, creating what they call "order in disorder."
G Major
Who: Gabriela Gabrielaa
What: Photography open edition
When: January 31 @ 10 a.m. ET
Where: Manifold
Why: Hopping on the open edition bandwagon, multidisciplinary artist Gabriela Gabrielaa is preparing to drop her first edition of 2023 with a photograph dating back to 2020. Snapped as part of a series that sought to explore the overlooked moments in everyday life, "G major" features the hands of two young lovers in Brooklyn playing a piece of music they wrote together.
Summer's Lovers

Who: Parrott
What: 25 music NFTs
When: January 31 @ 5 p.m. ET
Where: Sound.xyz
Why: "Summer's Lovers" by Parrott is the genesis music NFT release from a multidisciplinary artist who, until now, has existed in the NFT space solely as a visual artist. With this release, Parrott hopes to open a new chapter in his career and rekindle his passion and prowess for music as part of his evolving Web3 identity.
Grados
Who: Atlaude
What: 5,807 interactive NFTs
When: February 1 @ 2 p.m. ET (public mint)
Where: Gradis.art
Why: Following more than a year of building, multidisciplinary artist Atlaude is set to follow up his innovative Gradis collection with a new, interactive endeavor called Grados. Comprised of never before seen generative characters, Grados has garnered significant attention due to collaborations with XCOPY, Gremplin, and more. It will exist alongside the Gradis collection as a new, large-scale set of playable avatars with utility in the full version of the Gradis game.
Slime Sunday Open Editions
Who: Slime Sunday
What: Two open editions
When: February 2 @ 2 p.m. ET
Where: Natural Highs, Blaze The Lord
Why: Hopping on the open edition trend, prominent Web3 artist Slime Sunday is gearing up to release two unique OEs. For the first time ever, the influential artist's physical prints will be claimable via the blockchain. Partnering with Berify, over the past few months Slime and co. built a custom tamperproof chip that will link each signed print to a corresponding NFT — now to be released alongside his two pieces "Natural Highs" and "Blaze The Lord."
Chrysalism: DNA

Who: babythirtysix & Dr. Kira Eilers
What: 6,765 generative NFTs
When: February 2 @ 3 p.m. ET
Where: OpenSea
Why: Billed as an "experiment in radical biomimicry," Chrysalism is a generative art project that marries data from the natural world with "DNA of the digital world," i.e., unique digital code. Rather than piecing together pre-made traits to form characters as many PFP projects do, Chrysalism forms NFTs based on 36 computational systems and algorithms and further informs a multi-phase collection experience by utilizing users' astrological data.
LoudPunx
Who: Rolling Loud
What: 5,555 PFP NFTs
When: February 3 @ 4 p.m. ET (public mint)
Where: LoudPunx.com
Why: Making its grand entrance into Web3, prominent hip-hop music festival Rolling Loud is releasing a utility-driven membership project called LoudPunx. Featuring thousands of generative PFPs, each NFT within the collection grants its holder a lifetime VIP pass to any and every Rolling Loud festival around the globe, along with other exclusive perks.