Let's face it: The NFT space moves really fast. Considering how quickly things can change in the metaverse, a week in NFTs might as well be a month IRL.
Don't get us wrong — the more people onboarded into the space, the merrier. But because of the constant influx of great art and ideas, it's becoming increasingly difficult to keep up with all the news, launches, and general happenings.
Well, you can put the days of endless Twitter and Discord scrolling behind you, as we put together a weekly list of upcoming NFT drops you definitely don't want to miss. Here's what to look out for this week.
Wabi Sabi
Who: Kazuhiro Tanimoto
What: 205 algorithmically generated NFTs
When: November 7 @ 1 p.m. ET
Where: Art Blocks
Why: With Wabi Sabi, Japanese code artist Kazuhiro Tanimoto seeks to bring the ancient Japanese aesthetic sense of the same name to the blockchain via Art Blocks. A concept that focuses on finding beauty in imperfect and lonely things, Tanimoto is attempting to reinterpret Wabi Sabi through a Web3 lens via dynamically generated brushstroke NFTs which can be infinitely edited by the viewer.
CRYPTO ART – Begins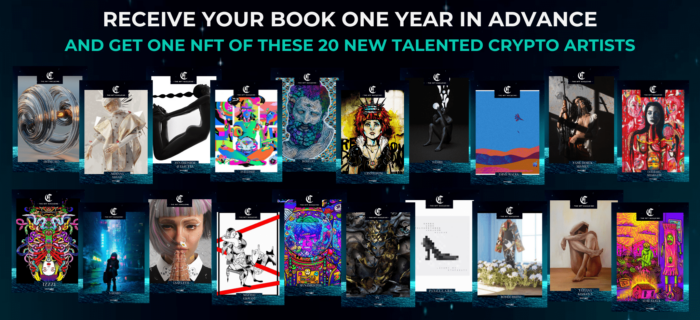 Who: The NFT Magazine
What: Physical x Digital NFT Book
When: November 7 @ 6.30 p.m. ET
Where: Nifty Gateway
Why: "CRYPTO ART – Begins" is an NFT project that seeks to cross the boundary between physical and digital art and literature. Existing as a "phygital" book, "CRYPTO ART – Begins" chronicles the history of crypto-art and NFTs and features works of 50 prominent Web3 artists. By collecting a piece from this drop, holders will receive the bookstore edition of "CRYPTO ART – Begins" one year before public distribution.
Africa Here
Who: Osinachi
What: Online exhibit and sale
When: November 7 @ 6.30 p.m. ET
Where: MakersPlace
Why: Africa Here, the accelerator program from Nigerian digital artist Osinachi and MakersPlace, officially kicks off on November 7, coinciding with the opening of West Africa's premier international art fair, Art X Lagos. An online exhibit and sale featuring one artwork from each participant of the accelerator program will be unveiled on the same date, running for one week, and will include an exclusive drop from Osinachi himself on November 10.
David At The Gates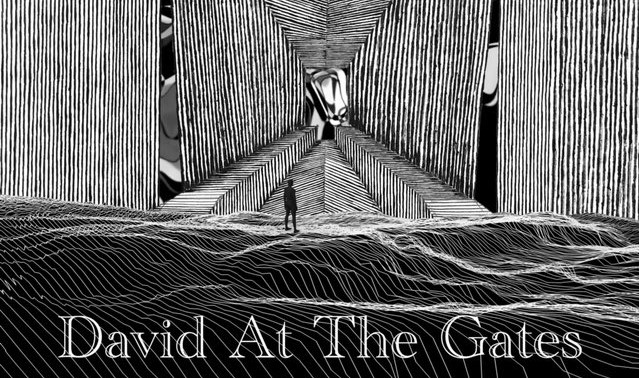 Who: Val Kilmer, Tim Maxwell, Nate Hill, and Laurence Fuller
What: Auctions, open edition, and a drawing
When: November 8 @ 6.30 p.m. ET
Where: Nifty Gateway
Why: Collaborative NFT project "David At The Gates" seeks to explore the question "how does a supernova sound?" by attempting to transport viewers to worlds reminiscent of those created by acclaimed film directors Stanley Kubrick, Christopher Nolan, and Andrei Tarkovsky. The exhibit is expressed through minimalist, repetitive lines of ink from Tim Maxwell, digital augmentation from Nate Hill, and lines of poetry written by Val Kilmer and performed by Laurence Fuller.
Baby Shark: Collection No. 2
Who: Pinkfong
What: 1,000 Baby Shark NFTs
When: November 9 @ 6.30 p.m. ET
Where: MakersPlace
Why: Following the instant sell-out of Pinkfong's initial NFT collection, Baby Shark returns to MakersPlace for the second installment of the three-part official NFT collection. Baby Shark: Collection No. 2 will feature generative NFTs created in the image of each member of the shark family: Baby Shark, Mommy Shark, Daddy Shark, Grandma Shark, and Grandpa Shark.
From Nowhere to Somewhere
Who: Cath Simard
What: Generative AI photography
When: November 12 @ 6:00 p.m. ET
Where: EpoLabs
Why: Cath Simard's "From Nowhere to Somewhere" is an NFT photography project inspired by artificial intelligence. it will begin on November 8 and run through the 14th, with an auction component launching on the 12th. The project aims to create a relationship between artist, collector, and AI, allowing collectors to create a piece with AI using Epolabs, with Simard then creating a 1/1 image inspired by the collector's unique AI artwork.