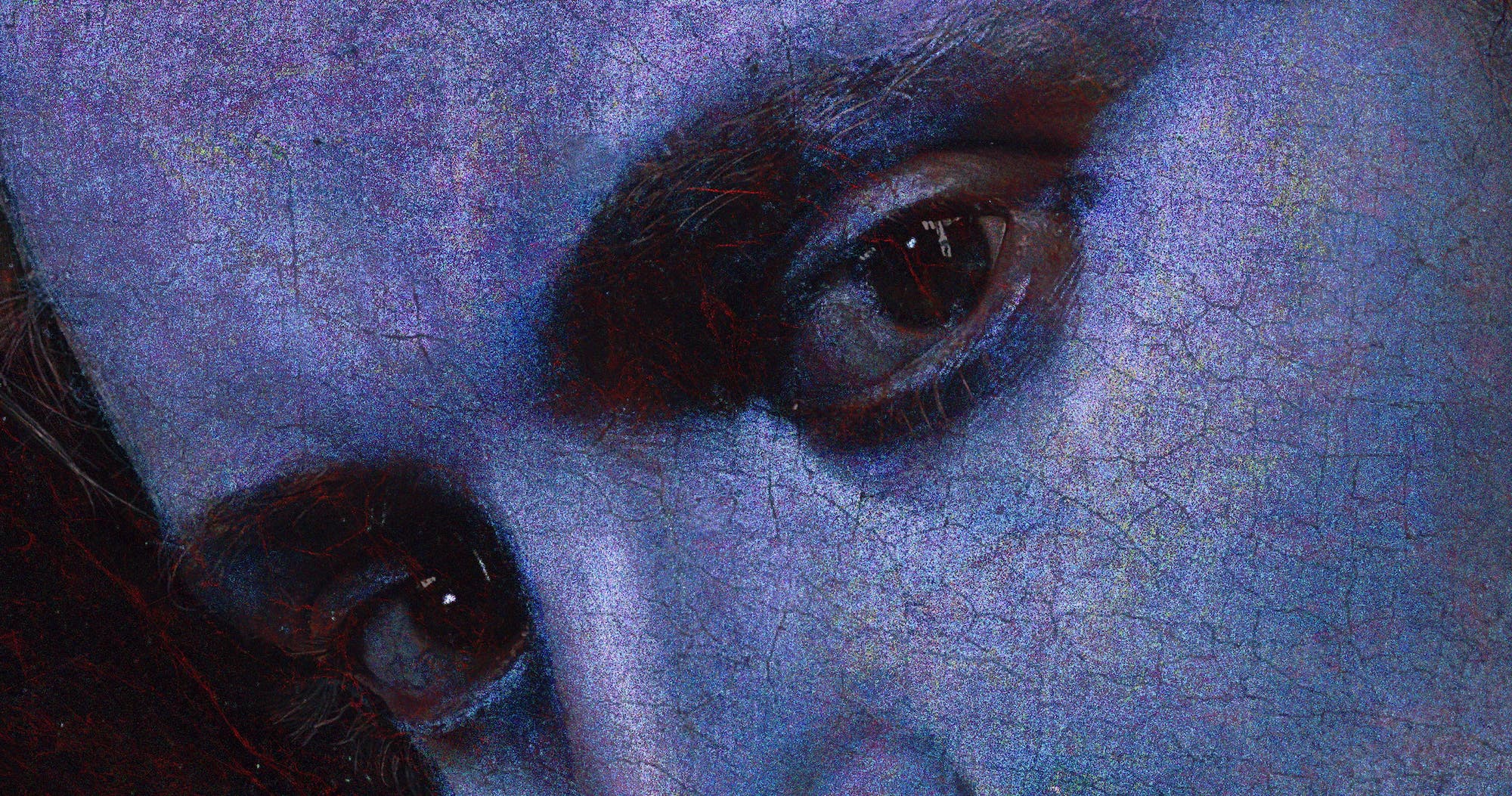 Exclusive: Alpha Centauri Kid Channels His Muse on "Warothy" Avant Arte Edition
As part of a first-look exclusive, we caught up with celebrated artist Alpha Centauri Kid to explore his latest physical work, "Warothy," an edition produced in partnership with Avant Arte and curated by the Medici Group.

Known for his range of styles, from music to glitch art, ACK and Avant Arte share a behind-the-scenes look at bringing his digitally-native work into the physical.
Alpha Centauri Kid
Alpha Centauri Kid, or simply ACK, is a multi-disciplinary artist who minted his first on-chain artwork in 2021 and has emerged as one of the breakout stars in the Web3 art world.

Prior to his rise to success in Web3, ACK has been practicing art since his teenage years in the form of everything from painting to music composition — something he integrates into his digital works to this day.

ACK would enter the Web3 space as a full-time artist following the record-breaking bidding wars during his SuperRare debut. This resulted in him leaving the security of his government day job of fourteen years for the degeneracy of Web3, led by a force he calls "the Muse."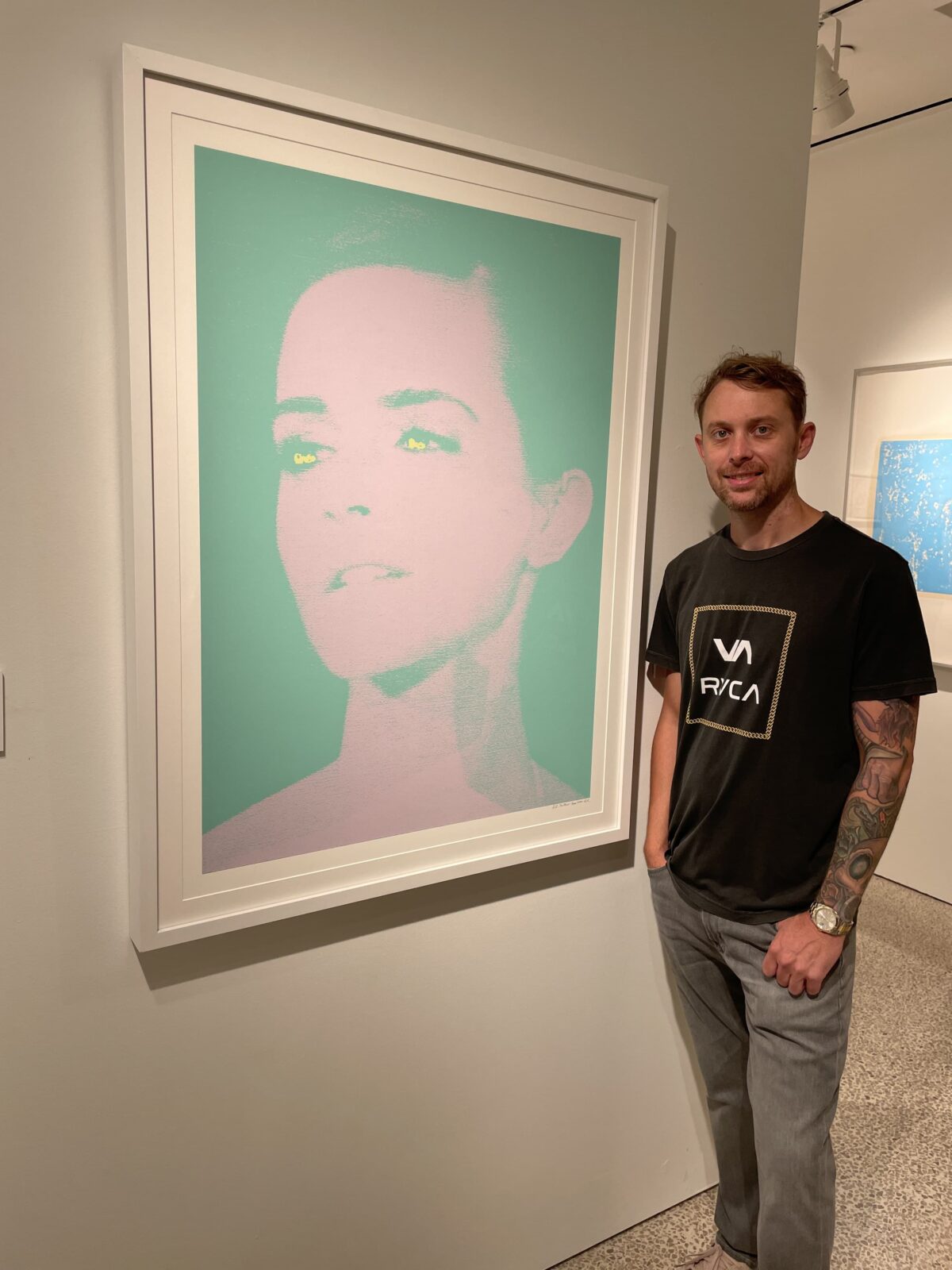 Working with ACK
Catching up with Avant Arte's Web3 lead, Abigail Miller, we learned what it was like for the contemporary art marketplace and print manufacturer to work with ACK and gleaned a few insights into how it all came about.

Miller explained that the release is part of the broader partnership with the Medici Group, helmed by Cozomo de' Medici, KDean, and Giuliano de' Medici. In short, the partnership or program aims to bring together leading digital artists and support them via The Medici Collection and Avant Arte's expert print-making and editioning.
"ACK's work is massively varied; however, one thing is always present – a story," said Miller, adding, "When working with artists, Avant Arte wants to provide a narrative and champion artist's practice while making art accessible to a more global audience. For ACK, the possibilities of crypto art are endless as he states, 'We're barely just scratching the surface, and I can't wait to see where that goes.' At Avant Arte, we couldn't agree more."

She further shared that thanks to ACK's multi-disciplinary approach, Avant Arte has been able to experiment with new concepts and bring original digital work to the physical.
"Warothy"
Despite "Warothy" being digitally native and represented through glitch art, one of ACK's more recognizable styles, Avant Arte and the artist were able to capture its essence via lenticular printing methods.
Miller shared that "ACK is known for his glitch art, and this lenticular makes use of most notable recurring motifs from his practice such as lightning bolts, flames, futuristic graphics – set amongst a vibrant color scheme."

She further explained that through this process, intricate details and patterns are layered on top of one another, "resulting in a graphic portrait that is reminiscent of a Dada collage. The viewer is invited to directly engage with the piece, actively participating in the various illusions offered by 'Warothy.'"
Speaking to the inspiration behind the piece, which embodies the emotional presence of Dorthy combined with a Warholesque presentation, ACK shared, "I think the way it works is, I present things to the Muse, and I know if she wants me to go further based on how the work makes me feel."

He expressed that after sitting on a work for a day or a week, if the feeling is "meh," he'll know it's time to move on. However, he added that with "some works, like this Dorothy portrait, it always feels special. It may not be obvious, but I love portraiture, and it's something I work on behind the scenes very, very often. And I love Dorothy's role in The Wizard of Oz. She is the dreamer, the one making everything happen, but not without struggle and tribulations. Her being brave enough to overcome and face the witch was always interesting to me."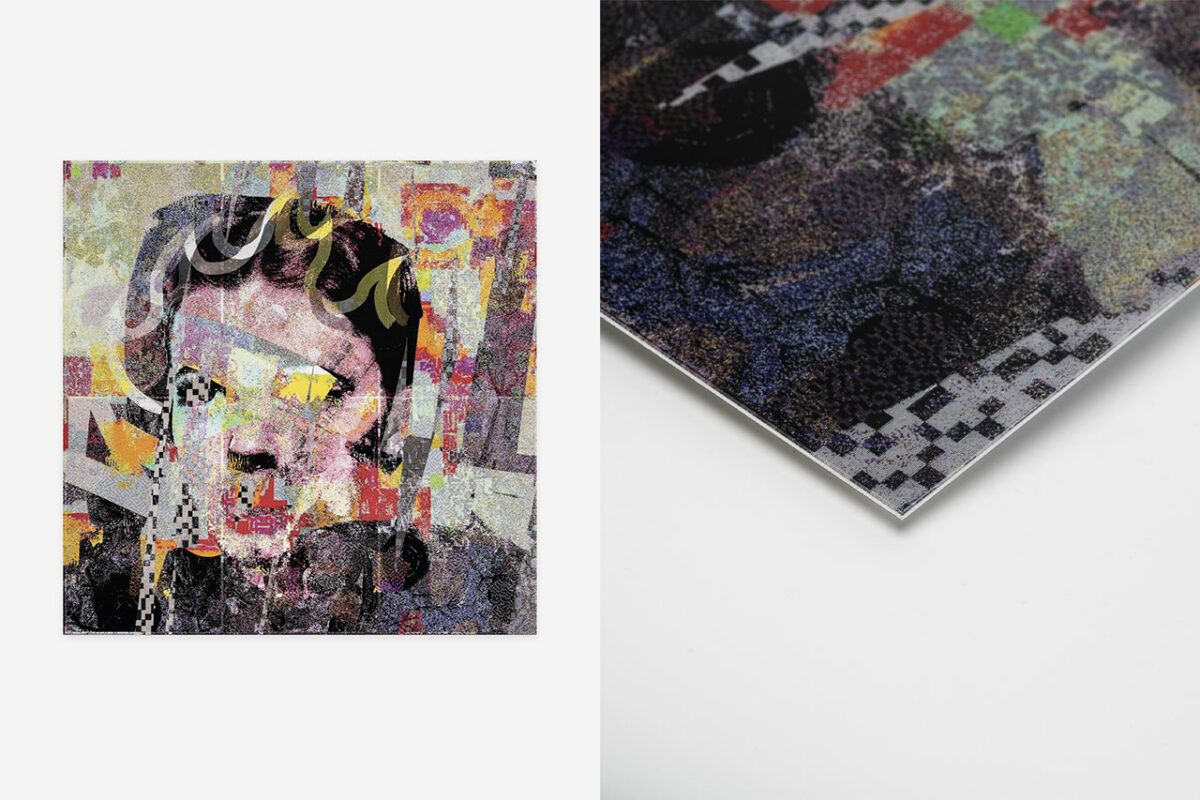 As for his approach, ACK expressed that by layering the work with noise and different elements, he felt he could capture and express the story he set out to tell.

Expanding on this, he said, "Sometimes I'll see a photo or artwork that I love, but it doesn't look finished. So, in many cases, I feel compelled to try and finish them how I see fit. This was one of them. I feel like I can tell a story with this work that no one else could."
With "Warothy" being an existing (unminted) piece, first shared on X in late April, it would seem that ACK could have utilized any other work for this collaboration, so why "Warothy" specifically?

Simply put, he said, "A piece called 'Warothy,' by ACK and Avant Arte, curated by Medici, was 100% meant to be digital and physical. The Muse makes no mistakes."
Speaking about bringing his glitch art into physical form, ACK explained that as a silkscreen maxi, he wanted to use silkscreen methods and wasn't a fan of the lenticular concept until he saw it in person.

"I have one on my wall now, and I am really in love with this work, both physical and digital versions equally. They feel right together, not taking away from one another, but adding to."

Notably, the print features a few other significant details, like its sizing at 69 x 69 x 3cm, something we assumed was a nod to the degen culture of Web3 but that ACK expressed was a happy accident (or rather the Muse getting her way).

As for material choice, the print is realized using a PETG lenticular lens mounted on 2mm aluminum with an extruded aluminum hanging system.

Sharing more on his involvement in the process and material selection, ACK expressed, "I only made suggestions if I felt necessary, like darkness or brightness, size, and texture, but I let Avant suggest which materials then I would research and give a green light. Which I'm glad for because they know what they are doing. Aluminum looks completely amazing for this print series."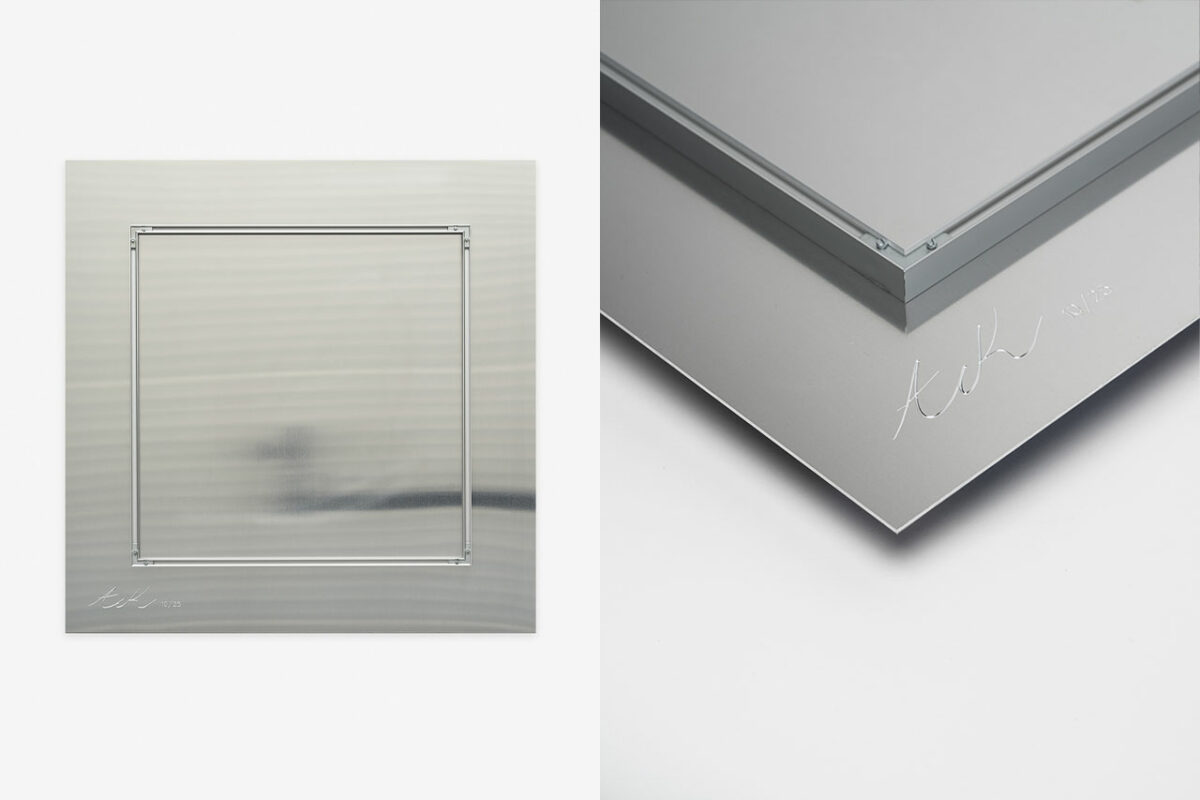 Sharing his why and paying compliments to Avant Arte, ACK said that he loved everything about bringing Warothy into the physical and that Avant Arte has "something to offer that you can't find anywhere else."

"I decided to do this for several reasons. One being the fact it was curated by House Medici, and two, Avant Arte is a household name and as artists, these are things we dream about and never think it can be possible when first starting out," he shared, adding "So it was a no-brainer yes for me on all fronts. Was just a matter of making sure it was the right work, which it obviously is."

Interested collectors will soon be able to try their hand at securing a "Warothy," which will be limited to 25 editions, priced at €5,000 EUR or $5,273 USD, and available exclusively via a draw on Avant Arte's site.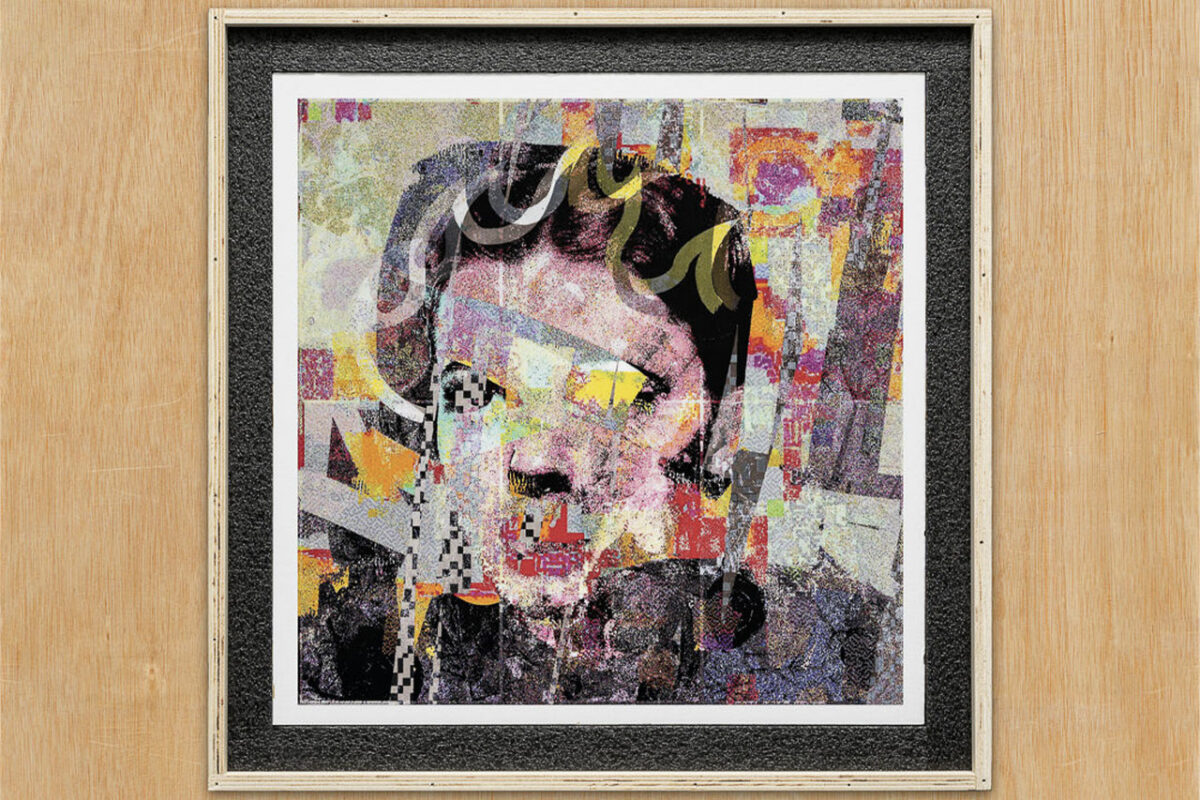 Verified On-Chain