On April 6, Web3 photography platform Fellowship dropped Post Photographic Perspectives, its inaugural group show headlined and curated by designer and AI-collaborative artist Roope Rainisto. Featuring 500 new pieces from Reworld, Rainisto's latest collection, and a further 1,000 works from 10 AI artists hand-picked by Rainisto and Fellowship, Post Photographic Perspectives is one of the most highly-anticipated NFT drops of the year.
The show sits at the center of several exciting technological and cultural developments that have sparked intense debate both within and outside of Web3's walls in recent months. We sat down with Rainisto and Fellowship's Co-founder, Alejandro Cartagena, ahead of the drop to get their views on the discussions surrounding AI art and the importance of pushing technological and artistic boundaries forward.
Rainisto's vision meets Fellowship's mission
Rainisto has seen a monumental rise to fame in both the NFT and AI art spheres in the aftermath of Life In West America, his successful BrainDrops release from February 2023 that presented a fever-dream vision of the idea of the American West. That collection helped cement BrainDrops' status as one of the premiere platforms for AI art in Web3 and has done nearly 1,800 ETH in trading volume on the secondary market since its release.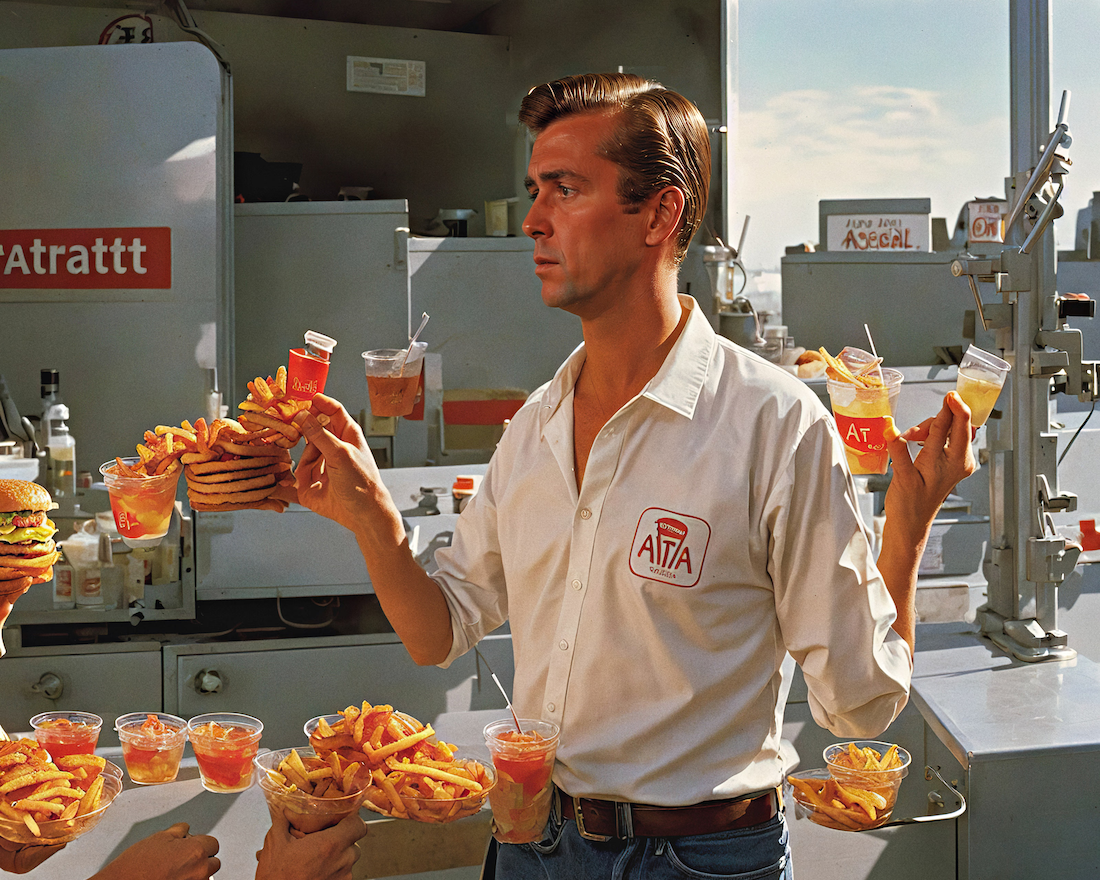 Rainisto's style is both immediately recognizable and compellingly bizarre. Rather than try to hide the fact that his works are the product of AI art tools, his AI photography leans hard into the "AI-ness" of his image outputs, creating something at once familiar and alien. Rainisto's work, more so than perhaps any other artist's in the space, plays with the brain's inherent pattern-seeking capabilities, presenting viewers with scenes that they have both seen a million times and yet have never come across.
"In my many years of studying photography and art, there's something [in Rainisto's work] that I've never seen before," Cartagena said of Rainisto's unique aesthetic while speaking with nft now. "He's the only person doing the things he's doing with AI. His vision is very particular, concise, and technically sound. What he has done is embrace the tool and its glitches, its defects, and found expression in precisely that."
Fellowship's goal is to capitalize on the opportunity that Cartagena sees in building a photography collection like no other on the planet. Himself a photographer with decades of experience in creating, curating, and collecting photographs, Cartagena believes Fellowship can be the organization to consolidate 180 years' worth of photographic history into one cohesive and unique collection, unbound from the limits of the museums that store 1/1 physical photographic work in vaults and halls that few people will ever see.
In November 2022, Fellowship collaborated with none other than Dmitri Cherniak for the release of the artist's 100-piece generative photography collection, Light Years. Experimental releases like these align perfectly with Cartagena and Fellowship Co-founder Studio137's vision, making the platform's partnership with Rainisto a perfect fit.
"We see Fellowship as this core collection that is the base to build into the future what photography can be," Cartagena elaborated. "We love the fringes of photography and the things that have made photography, photography. Because the NFT space moves so quickly, we can experiment in a very sophisticated and fast way. We're a gallery, a collection, we commission work, and we want to be a charity to support marginalized artists. We want to be a lot of things because the NFT space permits that flexibility."
Cartagena and Studio137 began collecting Rainisto's work in late 2022. Connecting with the artist shortly after, they agreed to work together on Rainisto's follow-up to Life In West America — Reworld.
REWORLD and Post-Photographic Perspectives
The 500 pieces in Reworld thematically recall those from Life In West America but are distinct in their particular focus. Whereas the images in the latter centered on individuals and small-scale personal relationships, Reworld deals with grander concepts, forming a commentary on societal issues at a much higher level.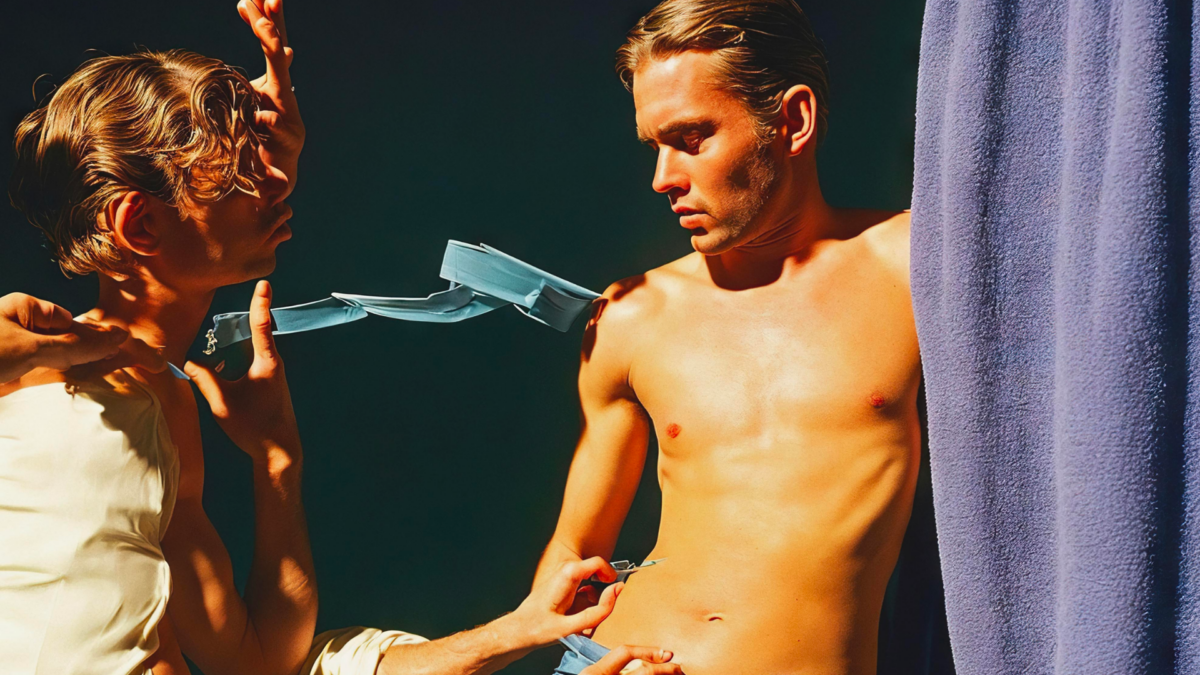 Starting April 6, the pieces in the collection sold in a Dutch Auction format, starting at 10 ETH and dropping 0.4 ETH every minute. The first 35 minutes of the auction were reserved for Patron Pass holders, Fellowship's annual membership token released in March; all 500 pieces in Reworld sold out almost instantly.
On the show's second day, Rainisto switched from featured artist to curator, presenting 10 AI artists who were chosen for their ability to show the range of what AI tools can do in the post-photographic arena. While some artists in the show's second stage are known for their own approaches to AI photography, others take the very concept "to the edge," as Cartagena puts it. Selected artists for this part of the show include AI. S.A.M, Andres Hernandez, Antti Karppinen, Charlie Engman, Jess Mac, Julie Wieland, Katie Morris, Simon Raion, Ben Millar Cole, and Pierre Zandrowicz.
The group show will also include at least one IRL activation, including an exhibition in May at an as-of-yet undisclosed gallery in Los Angeles and is applying to be part of the Paris Photo fair at the end of the year.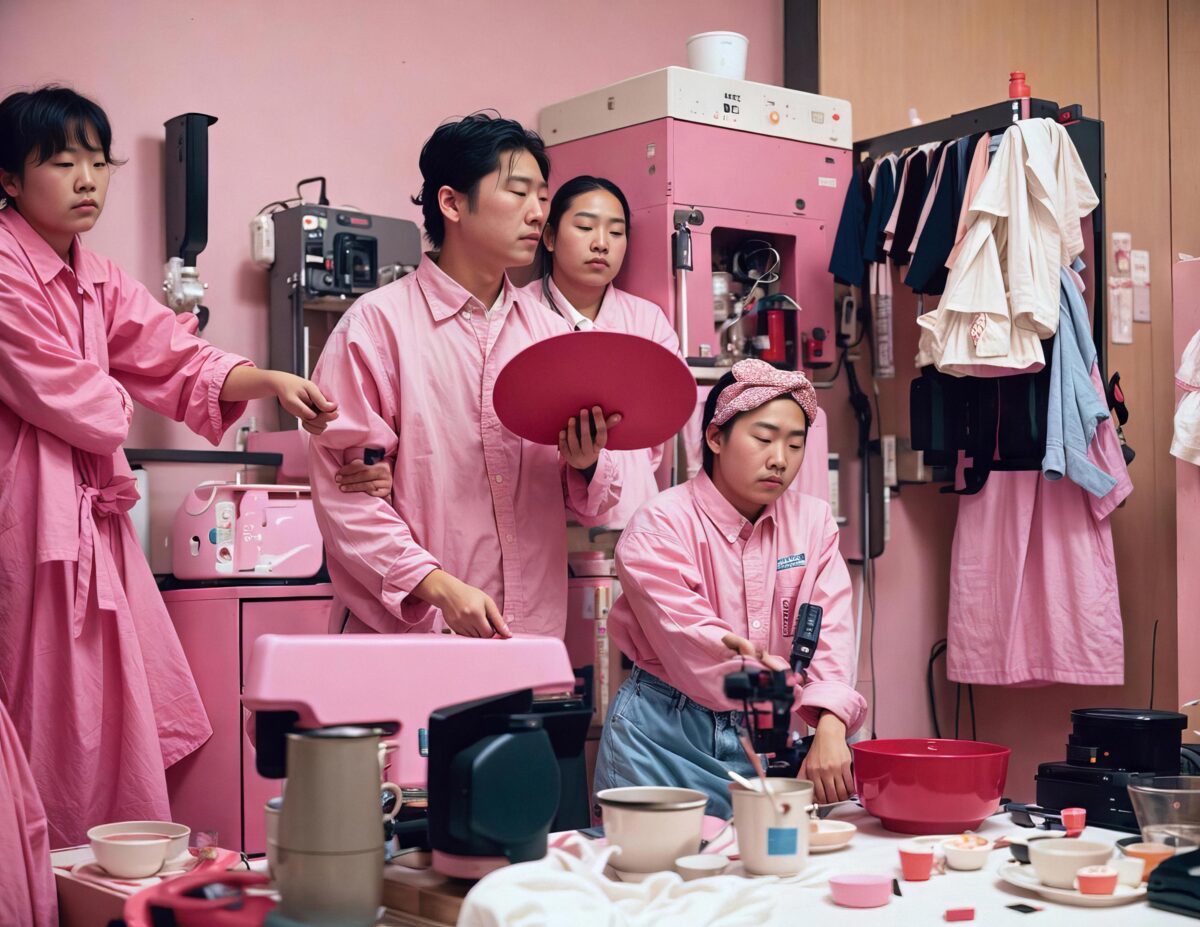 An artist like no other
At 43 years old, Rainisto is only recently beginning to explore artistic expression on his own terms. Having worked as a designer since the late 1990s, Rainisto's artistic journey reached a tipping point two years ago when he started seriously considering how VR and AI technologies would begin to drastically change how the world works.
"I thought I can be either one of the first people on this bandwagon or I can be one of the last," Rainisto explained of his interest in AI tools while speaking to nft now. "I'm always excited about new technologies, trying to figure out how you can then use [them] to create something meaningful. That was my inspiration."
The 500 pieces in Reworld, a collection he has been working on for the better part of the past year, are the final cuts from over 50,000 outputs Rainisto created while building the series. They feature the artist's singular style: a surreal photo-realistic familiarity steeped in Americana inspired in part by Robert Frank's photographic book, The Americans. Rainisto also attributes the project's origins to the idea of a road trip as seen through an algorithm's eyes, technology that, he says, represents a shared understanding of the world.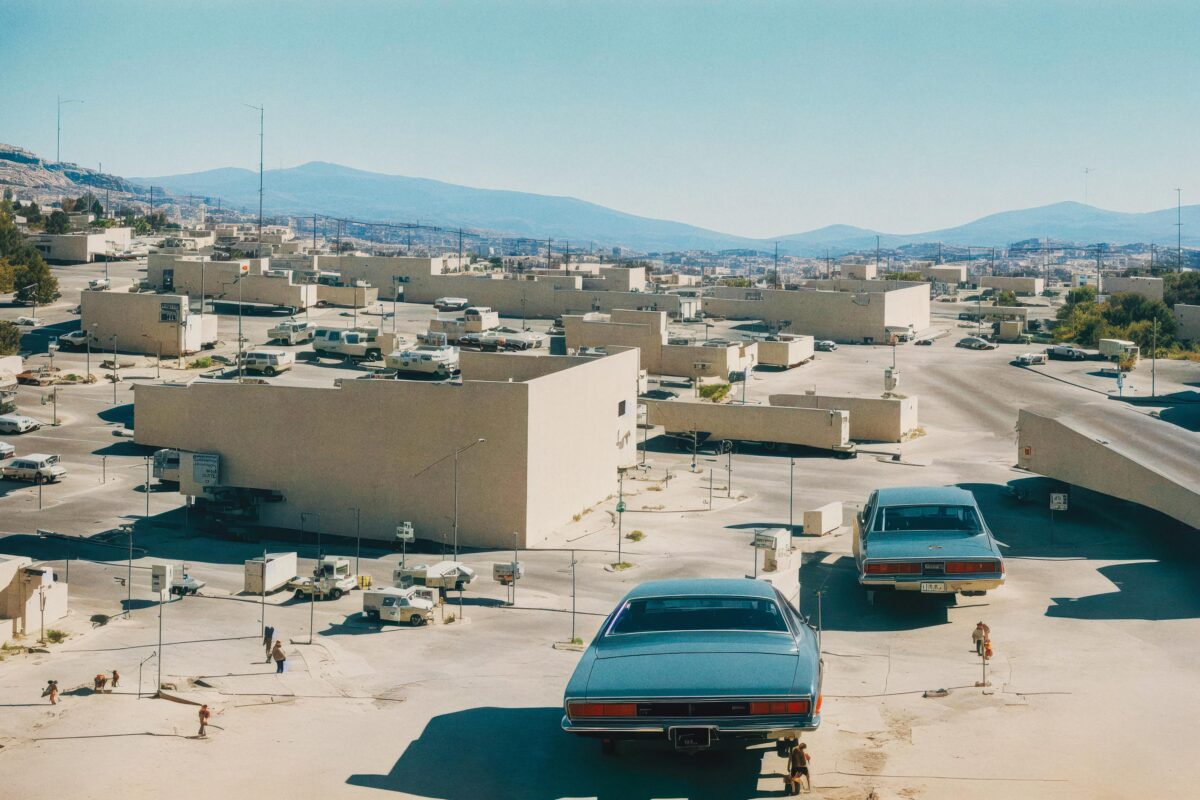 "They see in five billion pictures. In some ways, [the collection] is a road trip into a shared kind of humanity," Rainisto offered as an insight into his project and vision.
Rainisto is fond of his approach to AI photography, something rapidly becoming known as post-photography, precisely because of the way it embraces the imperfections and outright otherworldliness of the way algorithms "envision" the prompts given to them.
"We've all seen that AI can do photos where you can't really tell if it's a real photo or not," Rainisto continued. "I think that's fine, but my kind of reference point is the camera. When Stable Diffusion came out, my idea was to make the outputs resemble a photo. I had successful renders and things that had 'failed.' But I found the failures to be much more interesting. Rather than try to hide the 'AI-ness,' what would happen if I tried to explore it?"
Reworld will be Rainisto's last large-scale collection in 2023. Apart from the time and energy it took him to create and release two series in the span of a few months, he is hesitant to saturate the market with his work. Interested collectors can look forward to him continuing to experiment with AI art and working on 1/1s, animations, and potentially even small-scale limited editions. For now, Rainisto advises fans of his work to pick up a Patron Pass on the secondary market so they don't miss out on the rest of Fellowship's 2023 shows.