Over the past year, NFTs have become widely known as a vehicle of wealth. Considering frequent multi-million dollar sales have become the norm, it feels as though the culture surrounding web3 technology has shifted from a focus on art and innovation to profitability.
Yes, NFTs have undoubtedly helped creators and collectors make money. But NFTs and web3 technology have far greater power. NFTs have the power to create community — and through the creation of community, web3 tech has the power to incite change.
To former presidential candidate Andrew Yang, blockchain tech has the power to literally change the world. But to initiate that process for change, Yang is starting at the ground floor and building a vast web3 community with his latest endeavor, Lobby3.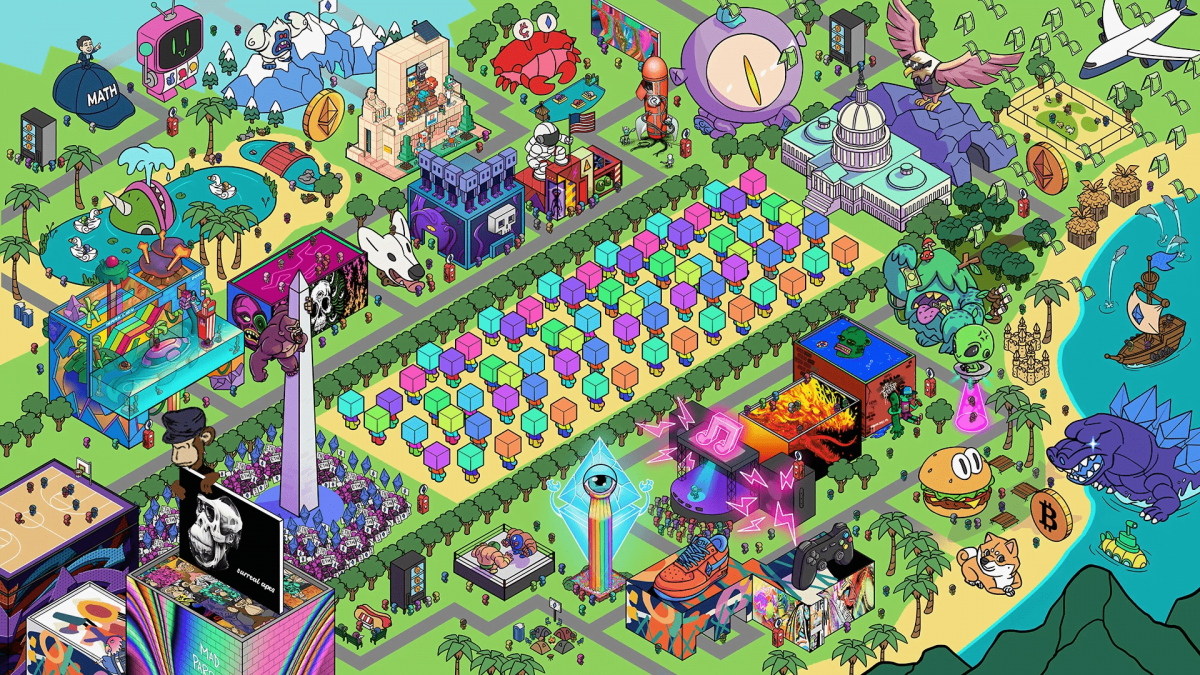 What Is Lobby3?
Lobby3 is a new web3 community helmed by Yang and his former campaign manager Zach Graumann. At the most basic level, Lobby3 aims to leverage web3 technology to give those within the various blockchain-based communities a stronger voice in Washington, DC.
"In our mind, [in politics] there has to be both an inside and an outside game. The inside game is suit-wearing lobbyists going into DC office buildings, but the outside game is ordinary people, sharing stories talking about how web3 technologies have changed their lives," Yang said in an interview with nft now. "If we do this effectively, we can show what a next-generation political movement can look like, using these tools."
But what does that mean in a practical sense? For starters, crowdfunding.
Currently, Yang's Lobby3 is in the middle of a large-scale NFT sale. These NFTs, which come in three separate tiers, act as a membership pass to the Lobby3 community. Those who purchase a membership token are considered part of the Lobby3 DAO and have a voice in all organized lobbying and advocacy efforts on Capitol Hill.
By holding a membership pass, Lobby3 members are empowered to participate in community voting, roundtable discussions, and events. ecosystem. Members will also have a say in DAO treasury spending and how Lobby3 prioritizes and proposes new policies.

Yang and Lobby3 stand to make over 2,400 ETH (just under $6 million), from the primary sale of membership NFTs. And with this initial backing of the community, Lobby3 will aim to fund effective policy advocacy and educate lawmakers about the positive potential of web3.
In the last year, blockchain tech has not only become a hot topic in pop culture, but also a subject of debate amongst federal regulators. As crypto seems to be on track for significant regulation in 2022, Yang says he hopes to help dispel the misconceptions that people on capitol hill have about crypto.
"I believe that web three technologies can become one of the most potent forces to combat poverty in American life today. I want to demonstrate what we can do for people in real life, both because it's something that so many other people want to see happen, but also because I believe we can help change the misperception of these technologies for policymakers."
Where Is Lobby3 Headed?
To many, including those actively building Lobby3, web3 tech has the potential to decentralize economic opportunity, eliminate barriers to financial inclusion, combat poverty, advance the human condition, and more. In the very recent past, we've witnessed NFT and web3 communities come together to tackle a wide variety of issues but never to set the groundwork to change political processes.
Creators have used NFTs as a way to fund tree planting, to raise awareness about important social issues, and to raise millions to support victims of the Russia-Ukraine war. And now, NFTs and web3 may very well have the potential to disrupt traditional political processes, and Lobby3 might serve as one of the first use cases to highlight this intersection of blockchain tech and government.
Currently, Lobby3 is set to complete the minting of its member passes on March 10, 2022. After that Yang says it's time to get to work.
"We already have clear designs on what we can do to add value and dispel this confusion that may result in rules and regulations that don't properly balance different concerns. I'm excited to learn from the Lobby3 community and have it become this thriving voice for ordinary people who are benefiting from these [NFT and web3] technologies every single day."
Learn
Guides & Explainers