If you're familiar with the commonly used phrase "wait until Asia wakes up," typically associated with global financial markets and specifically the stock market, it also holds true in the realm of NFTs. While often used in a lighthearted manner, this phrase highlights the substantial influence Asian markets can wield over the global financial landscape, including Web3.
The Web3 and NFT landscape is inherently global, and featuring the accomplishments of Asian founders can help build a more interconnected and global ecosystem, with a broader range of perspectives and ideas contributing to its growth and development. In celebration of Asian American and Pacific Islander (AAPI) Month, which honors the contributions and achievements of the AAPI community, it is particularly fitting to recognize the exceptional Asian founders from the Web3 and NFT space.
To highlight them, nft now has partnered with GoldenDao, the first decentralized initiative to advance AAPI solidarity through collaborative empowerment, to compile a list of outstanding Asian founders in Web3 who are making a difference. This list includes not just Asian Americans but Asians from all parts of the world.
Nicole Yap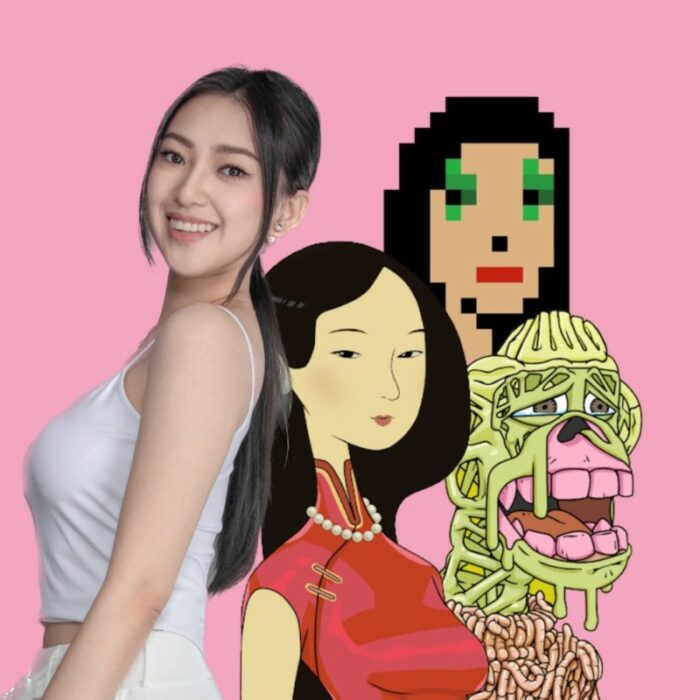 Who they are: Nicole Yap, better known as "8sianmom," has successfully carved a niche for herself in the digital world. She is best known for founding 8SIAN, a brand that aims to represent Asia in the Web3 space while also empowering Asians to be proud of their heritage and culture. As an entrepreneur, content creator, and prominent voice for Asian women, she has balanced her roles as a mother and founder while simultaneously inspiring countless individuals within her community.
Where to follow: Twitter | Instagram
Work and why it matters: When Yap first entered the Web3 world, she was disheartened by what she largely saw as a male-dominated space. She longed for something that resonated with her identity as a strong, Asian woman and created 8SIAN's first collection — 8,888 NFTs of Asian women, with intricate details that highlight their historical significance and diversity.
Since then, Yap has built a strong community of holders worldwide and has collaborated with web2 brands such as Cider, Uniqlo, and Miss Universe Malaysia. In February 2023, 8SIAN became the first NFT collection to partner with Vogue Singapore to launch an immersive campaign and release a giftable NFT set for Valentine's Day.
Yat Siu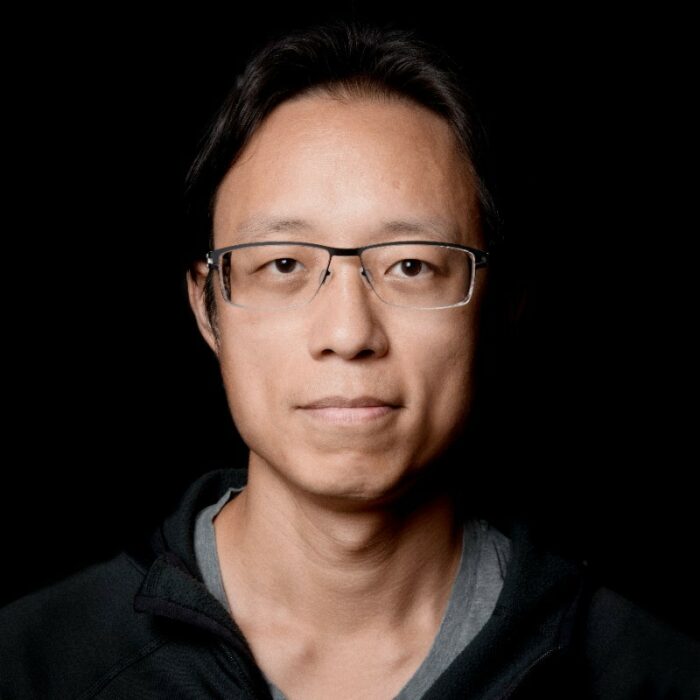 Who they are: Yat Siu is an entrepreneur and angel investor. Born and raised in Vienna, Austria, he moved to Hong Kong in 1996 to set up Hong Kong Cybercity, Asia's first free web page and email provider. In 2011, he and David Kim founded Animoca Brands, a game software company and venture capital company focusing primarily on blockchain gaming and NFTs.
Where to follow: Twitter | Instagram
Work and why it matters: Animoca is well-known as one of the biggest investors in Web3, currently valued at $5.7 billion as of June 2022. The company owns and develops an extensive portfolio of brands such as Sandbox, Formula 1, Revv Racing, Crazy Kings, and more. Animoca announced a partnership with the Bored Ape Yacht Club in 2021 to develop a BAYC play-to-earn game leveraging the collection's popular NFTs. As of 2023, it has yet to launch.
Many of the company's strategic partnerships (led by Siu) have enabled them to create popular games and NFTs based on well-known IPs, accelerating the mainstream adoption of blockchain technology in gaming and entertainment. Their work has impacted the growth and success of the Web3 space and its applications in gaming, entertainment, and beyond.
Debbie Soon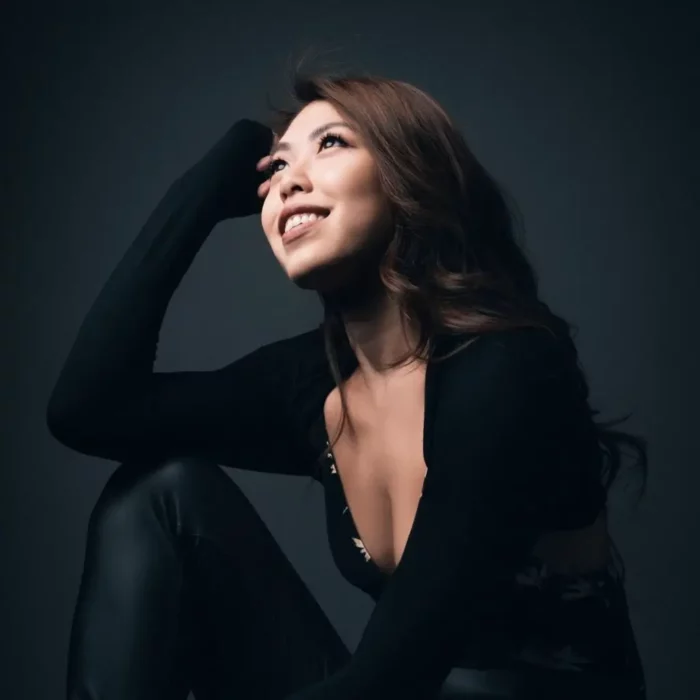 Who they are: Debbie Soon is a Chinese-Singaporean immigrant who is passionate about increasing representation in Web3. Having spent her entire career both investing in and building multimillion-dollar consumer businesses, she's particularly excited about the intersection of Web3 and consumer. She currently serves as the Co-Founder and Chief Growth Officer of HUG, a social discovery platform that connects artists with collectors.
Where to follow: Twitter
Work and why it matters: HUG is a social marketplace that allows artists to sell digital and physical goods and connects them with current and prospective collectors. Through a community-driven, decentralized curation process, HUG spotlights diverse creators, specifically those from underrepresented and marginalized communities. Through HUG, Soon has democratized access to art and changed the way Web3 artists are discovered. Soon recently closed a $5 million round of seed funding led by DIGITAL, a Web3 investment fund founded by Mark Daniel and OhhShiny.
Amber Park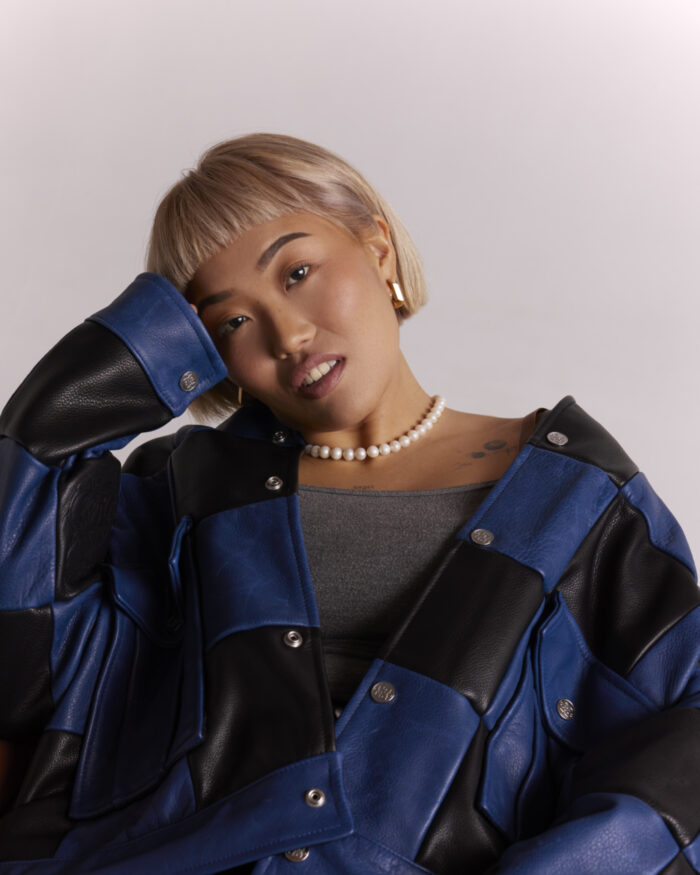 Who they are: Amber Park is a Korean American artist and director who aims to uplift fellow women Asian creatives in the visual arts landscape. Park has collaborated with renowned artists in the music industry, such as Katy Perry, Camila Cabello, Lil Nas X, and Ty Dolla $ign, transforming their artistic visions into realities through art direction, design, album covers, and visual campaigns. Park most recently introduced her first solo IP, Play! Pop! Go!, a Web3 fashion-tech brand for the next generation of creators. This brand strives to revolutionize high-end streetwear and ready-to-wear garments, fine art, and objects by incorporating a gamified approach.
Where to follow: Twitter | Instagram
Work and why it matters: Park's impact is essential for several reasons. In web2, she has been a trailblazer in the realm of digital media, using her platform to promote diversity and inclusion within a predominantly homogeneous landscape.
In Web3, Park spearheaded the NFT project I Like You, You're Weird alongside Mason Rothschild, which sold out in six minutes and generated nearly $3 million in revenue. It has since amassed close to $9 million in aftermarket sales, featuring collaborations with Reese Witherspoon's Hello Sunshine, Steve Aoki, Snoop Dogg, and more. Through her innovative work and dedication, Park is making a lasting impact on the creative industry and paving the way for a more diverse and inclusive future.
Brian Nguyen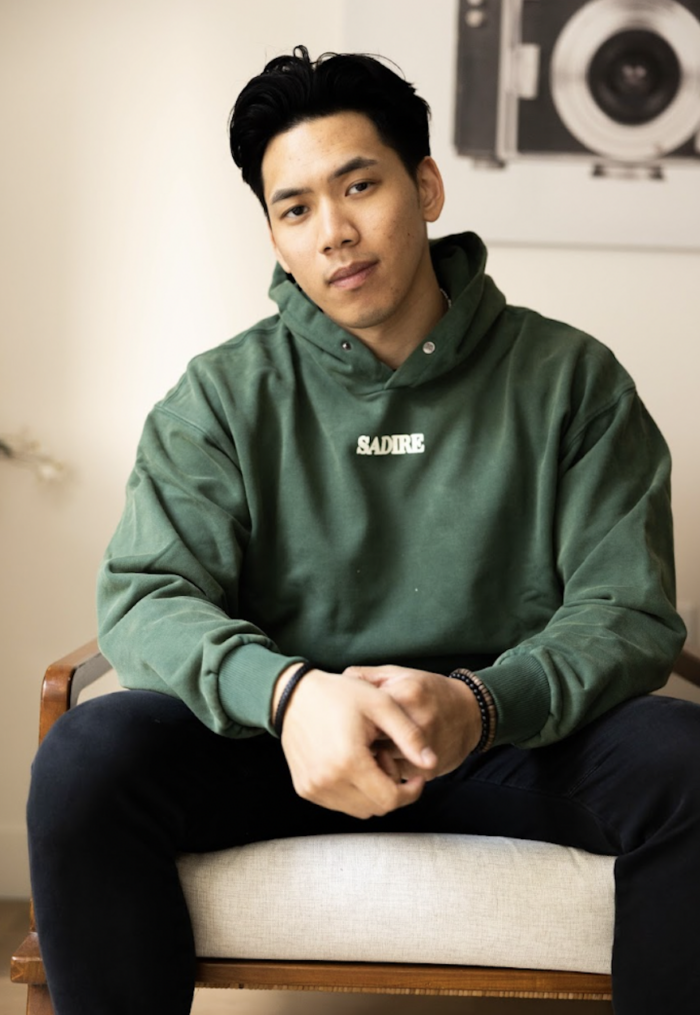 Who they are: Brian Nguyen, also known as DeFi Brian, is a trader, collector, and founder of Web3 music NFT brand SoundMint. Nguyen initially entered the crypto space through involvement in DeFi and Venture Capital, gaining valuable experience. He later transitioned to become a Web3 advisor, providing guidance to multiple companies, including Animoca, before eventually venturing out to establish his own brand.
Where to follow: Twitter | Instagram
Work and why it matters: SoundMint is best known for launching one of the earliest generative music collections, where every single NFT in the collection has its own unique song. By mixing and matching stems in the same key and beat per minute, the team found that it was possible to create an infinite number of unique songs through AI. Working alongside the music artist Kloud, they netted over $2.5 million in profit in a single day for the artist on their launch date.
SoundMint is currently working on pivoting its brand into creating phygital goods, primarily focused on vinyl and artist merch. Through building a Web3 music brand, SoundMint hopes to usher in a new era of collecting in the music industry that empowers artists.
Bobby Hundreds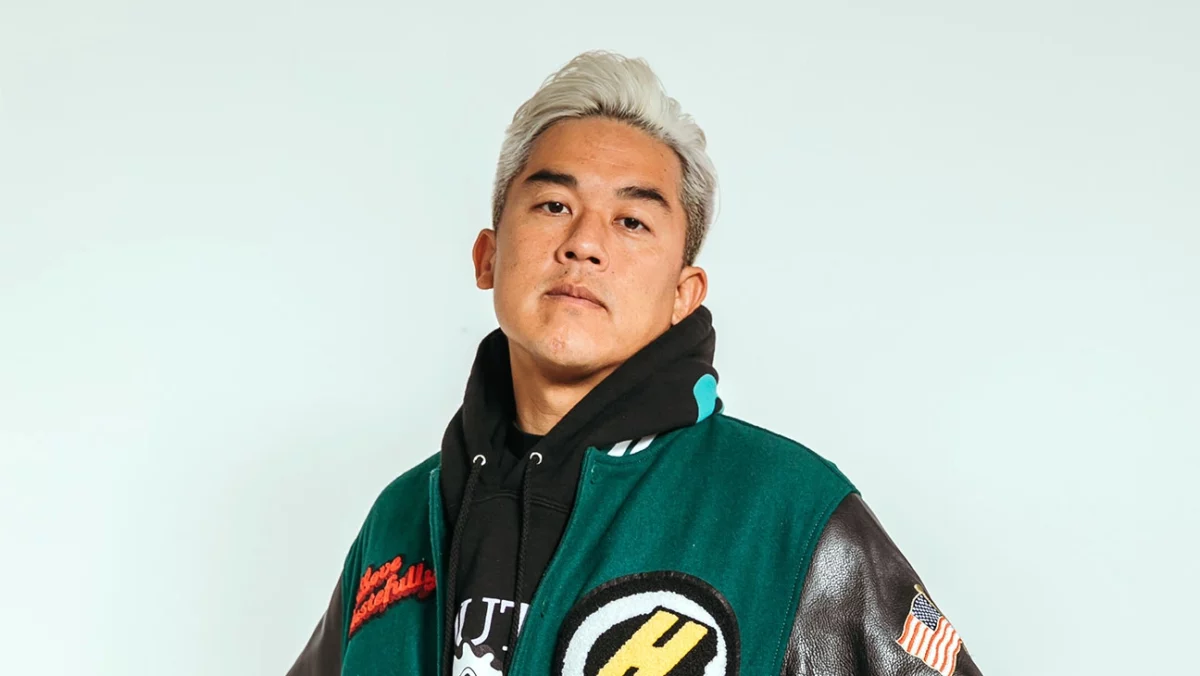 Who they are: Bobby Kim, known as Bobby Hundreds, is the creator of the streetwear brand The Hundreds and its corresponding NFT project, Adam Bomb Squad. As the Co-Founder of the brand and the creator of its Adam Bomb logo, Kim has played a pivotal role in driving The Hundreds' expansion into NFTs and metaverse fashion. He is also an illustrator, writer, photographer, and designer.
Where to follow: Twitter | Instagram
Work and why it matters: Kim's work has significantly impacted the fashion industry and inspired and influenced countless young designers and entrepreneurs to start their own ventures. He is known for his commitment to promoting diversity, inclusivity, and social responsibility. Most recently, he published a book about Web3 titled NFTs Are a Scam / NFTs Are the Future. The book dives into the future of creativity, debunks common misconceptions about NFTs, Kim's insights on the NFT revolution, and how he brings his brand and community into the modern digital space.
Andrew Yang, Theodore Lu, and Jack Liang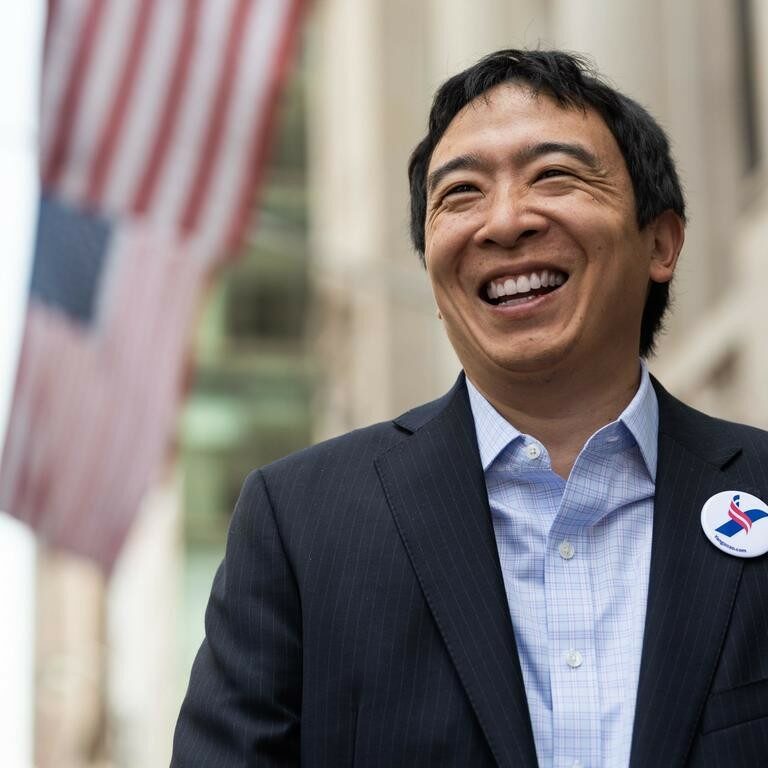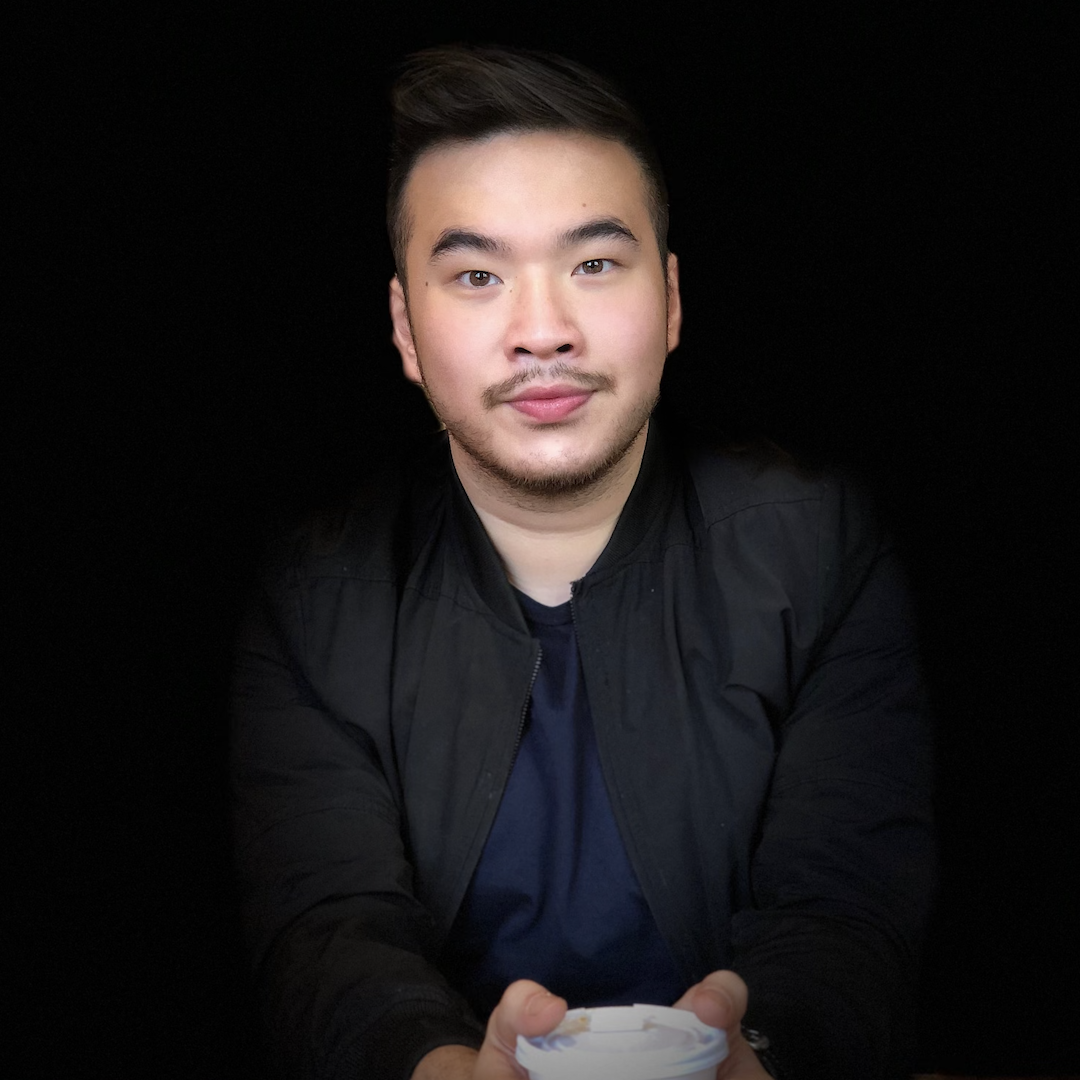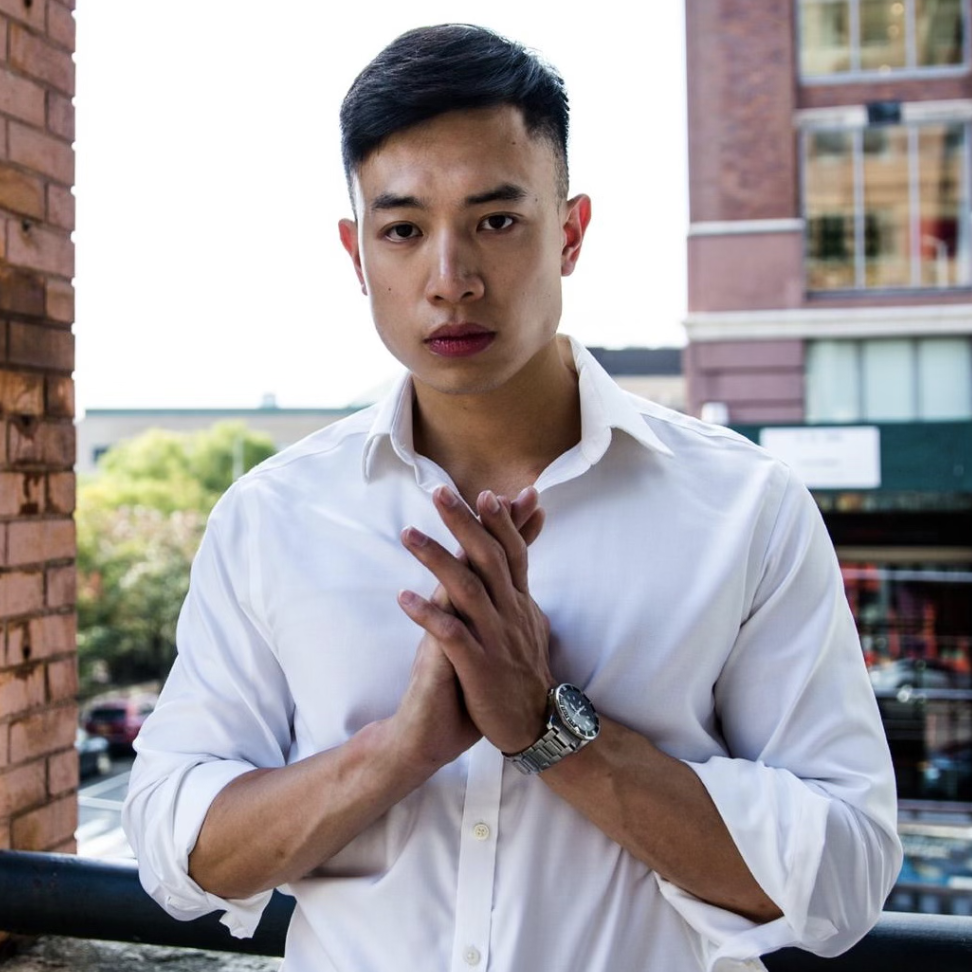 Who they are: Jack Liang and Theodore Lu, along with former presidential candidate Andrew Yang, are the three Co-Founders of GoldenDao.
Andrew Yang is a businessman, lawyer, and philanthropist whose entrepreneurial endeavors led him to found the nonprofit Ventures for America, which connects young professionals to innovative companies in economically challenged cities. He is also the founder of Lobby3, a new Web3 community designed to give the people a stronger voice in Washington, DC.
Jack Liang is a former Instagram employee and startup advisor at Meta. Liang also works as a community activist for the AAPI community, having helped organize Stop Asian Hate rallies in NYC, driving a record-breaking 10,000+ participants, including prominent politicians and celebrity figures such as Rihanna, to stand together and fight against injustice.
Theodore Lu is an Ad Sales Strategist for Google Customer Solutions, the high-performance agency organization at Google. Lu is a native New Yorker with an extensive background in fashion from the Fashion Institute of Technology and has worked in the fashion industry for over a decade. He dropped out of high school at 14 to pursue options and futures trading in the equity market and a professional gaming career in Counter-Strike, World of Warcraft, and Hearthstone. Asian American identity is important to Lu, and he hopes to promote inclusivity by sharing his own unconventional journey.
Where to follow: Twitter | Instagram
Work and why it matters: Through their efforts, GoldenDAO has organized impactful events nationwide, such as Stop Asian Hate and Rally Against Hate, resulting in a notable increase in public support. This increased support is exemplified by the rise in the New York state budget allocation for the AAPI community, which surged from $300,000 in 2021 to $20 million in 2022.
Geummy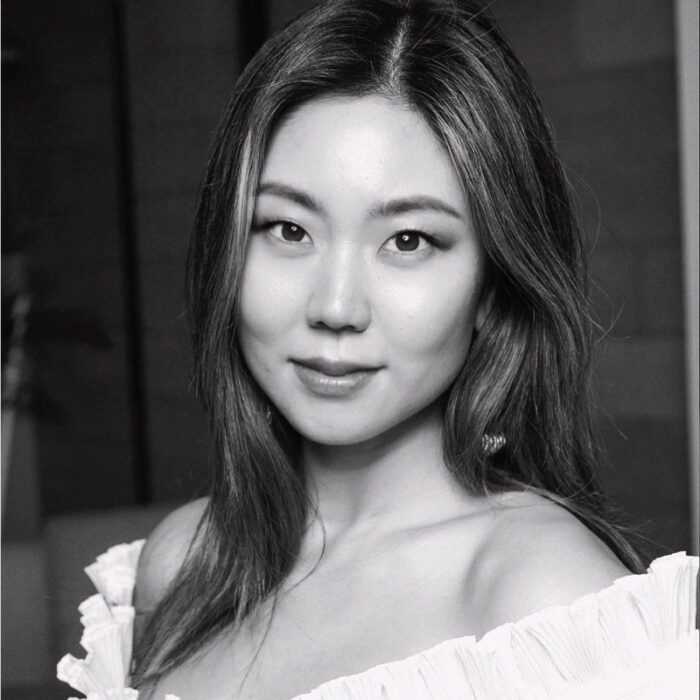 Who they are: Joanna Lee, AKA Geummy, is an NFT educator, advisor, and founder of Weosh, a wellness community and creative agency with a mission to bridge the diversity gap and support a more inclusive Web3 space. Geummy was born in South Carolina and raised in the Middle East. Growing up as a Korean American moving around the world, she experienced discrimination for her hair color, skin tone, and language barriers. Those experiences at a young age continue to inspire Geummy's current projects and her drive for creating inclusivity and community through arts and wellness that ties people together.
Where to follow: Twitter | Instagram
Work and why it matters: After noticing a mental health problem in the NFT space, Geummy created a Web3 wellness community to bring together like-minded individuals to the space through healthcare, in-person events, and open discussions. Through Weosh, she throws wellness recovery events around every major NFT and crypto conference, including NFT NYC, Art Basel, and DecentraLand. Geummy's initiative highlights the importance of prioritizing mental health within the fast-paced and high-pressure environment of the NFT and crypto space.