It's official. The community has spoken, and the future of media is tokenized.
The Now Pass has officially minted out, raising 624 ETH ($1.1 million) in under 48 hours. This landmark moment supports our vision for the Now Network — the foundation for all of nft now's initiatives to build the future of tokenized media, pioneer a community-centric media model, and bring about a more creator-friendly future.
These results are awe-inspiring for a two-year-old media company, not to mention any project in the depths of a bear market. The fact that we accomplished this when more traditional Web2 publications like GQ and National Geographic struggled to enter the NFT space successfully proves that nft now is leading the way for the future of media.
The Now Network currently includes 1,729 unique Now Pass holders worldwide, including leading demographics from the United States, Germany, and China. We welcome you to join our fast-growing community by picking up a Now Pass on OpenSea.
An extraordinary community
From day one, nft now's mission has been anchored on empowering the creators of culture, so it's only fitting to count so many talented creators in our community. From FVCKRENDER, Krista Kim, Coldie, and Pak to Alpha Centauri Kid, Blake Kathryn, WhIsBe, and ThankYouX, we feel fortunate to have the support of many of web3's most pioneering artists.
Very very excited to be part of the NFTNOW ecosystem. Y'all have been real ones from the jump, thank you for doing so much for us artists and collectors 🙌🏻

— Alpha Centauri Kid (@lphaCentauriKid) March 26, 2023
As long-time champions of photography NFTs, we are also grateful to welcome leaders like Drift, Julie Pacino, Dave Krugman, JN Silva, and Swopes to our community. And as significant supporters of the Web3 music movement, it's likewise gratifying to count the likes of Steve Aoki, Black Coffee, Latasha, Don Diablo, and Heno among our ranks.
Congratulations, @mattmedved, @LuisANavia, @samhysell and the entire @nftnow team!! 👏👏👏

It has been great to watch you all continue to build and lead the space forward through both good and challenging times!! 💪💪💪 https://t.co/SP02mtmEsg

— Keith A. Grossman 🟣 (@KeithGrossman) March 25, 2023
We're also happy to have community leaders like 9GAG's Ray Chan, GMoney, Frank DeGods, Seedphrase, Pranksy, Keith Grossman, Megan Kaspar, Cooper Turley, Meltem Demirors, Illestrater, Avery Akkineni, Misan Harriman, Swan Sit, Mondoir, YeahYeah, and many more aboard as Now Pass holders.
Just minted Now Pass. I've known @mattmedved for almost 10 years and I can tell you he's always been a winner. And getting to know @LuisANavia the last couple of years makes it clear the @nftnow team has a beat on the future of journalism. Congrats guys 👏🏼 pic.twitter.com/x6u0JEyNl5

— Julian (@jholguin) March 25, 2023
Additionally, our impressive community includes founders and executives from Moonpay, Ledger, Sotheby's, Prada, 9GAG, Farfetch, Manifold, SuperRare, Nifty Gateway, sound,xyz, Doodles, Pudgy Penguins, Rug Radio, Museum of Crypto Art, OneOf, Vayner3, Serotonin, Rarible, Metaversal, Monstercat, Blockparty, and many other leading brands.
lets go @nftnow fam!

proud pass holder — love to see the community rally around y'all. well deserved mint out @LuisANavia @mattmedved @samhysell <3

— Avery (@avery_akkineni) March 25, 2023
What's next?
The Now Pass is your access pass to the Now Network. It's important to remember that the Now Network will be built over time, not overnight. That said, while there is plenty in the pipeline yet to be revealed, some of its announced offerings include:
Exclusive access to nft now's acclaimed IRL and virtual events.
A first look at information and insights exclusive to holders, including private chats with industry leaders.
Priority signup to allow lists for top projects in the Web3 space.
Access to exclusive curated artist drops and NFTs.
Reward mechanisms for participation, including XP points for sharing, engaging, and contributing to nft now content, which can be exchanged for exclusive rewards.
Access to community-curated content initiatives, such as on-chain nomination and voting for leading series like Next Up.
A specialized suite of products designed to help holders succeed in web3.
Sharing a bit of alpha around @thenowpass now that it's minted out 🙌

Here are just a few of the exciting things we have in the works for the Now Network:

🪂 Exclusive airdrops for holders in collaboration with leading artists and projects

📲 Now Network alpha, exclusive…

— nft now (@nftnow) March 26, 2023
As we embark on our journey to build the future of tokenized media, we have a number of exciting announcements and immediate next steps.
To begin with, the Now Pass artwork reveal will occur this Friday, March 31st. We'll be announcing the exact timing in the coming days. Created by nft now's CTO & Creative Director Aaron Baker, the Now Pass artwork is fully generative with rarity traits and unique attributes that will have significance on the journey ahead. Inspired by the concept of being "the signal in the noise," each Now Pass also features interactive elements that will evolve over time.
There's levels to this. 🌐 @thenowpass

🖼️: @nostalgic_dream pic.twitter.com/eQ5Dxc5XtA

— nft now (@nftnow) March 17, 2023
Over the next week, we'll begin accepting nominations for the NFT100, our second annual celebration of 100 influential creators and 100 community leaders moving the Web3 space forward. Selected by our editorial department alongside community nominations, the NFT100 is an unranked and category-specific showcase informed by a holistic blend of data points and editorial judgment to provide a comprehensive snapshot of the space's diverse talents. This year, submitting nominations will be exclusively available to Now Pass holders.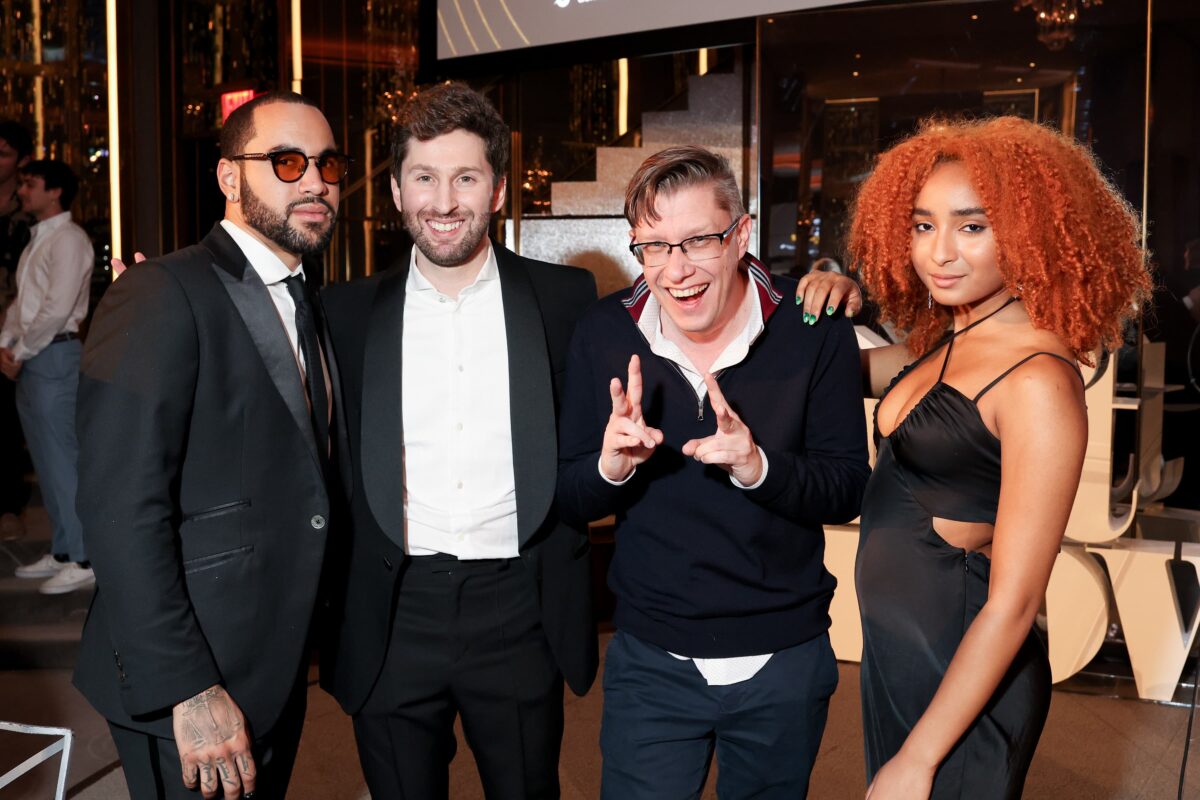 We'll be unveiling the 2023 list and recognizing honorees at the NFT100 Gala on April 11th in NYC at The Rockefeller Center's Rainbow Room. Because the event is a seated dinner with limited capacity, we will be reserving an allotment of tickets for the Now Pass community and selecting holders who will be in town via raffle.
We'll also be announcing our Now Pass community event during NFT NYC to ensure we can get everyone who will be in town together. We can't wait to meet our holders who will be in town and get to know everyone better.
And this is just the beginning.
One of our favorite sayings at nft now is, "We never reach the top of the mountain. We just reach the base of the next mountain." We're excited to climb this one together.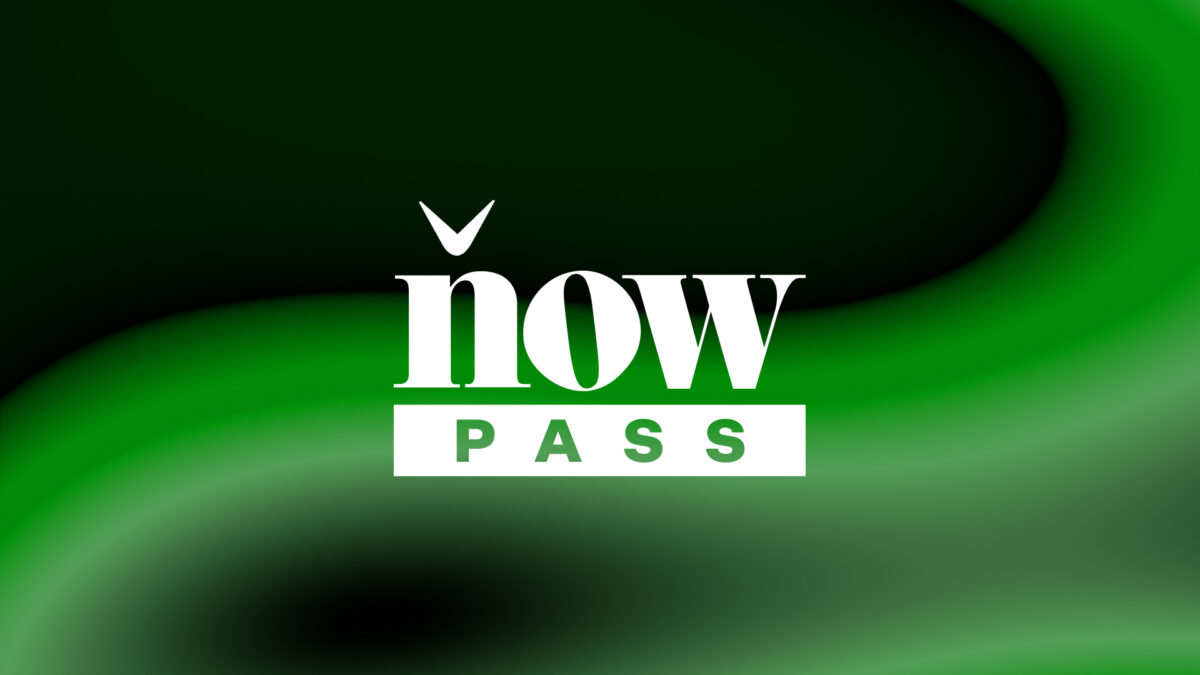 A deeper look at some notable Now Pass holders
33NFT
Adam Lindemann – Founder, Venus Over Manhattan
Adam McBride
Alexei Falin & Alexander Salnikov – Co-Founders, Rarible
Alpha Centauri Kid
Amanda Cassatt – Co-Founder & CEO, Serotonin
Ana Maria Caballero
Andrew Wang
Anyma
Avery Akkineni – President, Vayner3
Ben Skaar
Beryl Bilici
Bharat Krymo
Black Coffee
Black Dave
Blake Kathryn
Brett Shear – Managing Partner, PTC Crypto
Bruno Urli
Bryan Brinkman
BT
Colborn Bell – Co-Founder, Museum of Crypto Art
Coldie
Cooper Turley – Founder, Invest in Music
Dave Krugman
David Bianchi
David Greenstein – CEO, sound.xyz
Dave Grutman – CEO, Groot Hospitality
Don Diablo
DotPigeon
Drift
Duncan Cock Foster – Co-Founder, Nifty Gateway
Efdot
Elroy Cheo & Clifford Teo – Co-Founders, ARC Community
Farokh – Founder, Rug Radio
Frank DeGods – Founder, DeGods & y00ts
Funghibull
FVCKRENDER
Guido Di Salle
GMoney
GMUNK
Hackatao
Heno
Ian Rogers – Chief Experience Officer, Ledger
Illestrater
JSTNGRAPHICS
Keith Grossman – President, Enterprise, Moonpay
Krista Kim
Jesse Grushack
Jimmy McNelis
JN Silva
John Crain & Jonathan Perkins – Co-Founders, SuperRare
Jose Delbo
Joshua Davis
Jordan Castro & Julian Holguin – Founder & CEO, Doodles
Julie Pacino
Justin Aversano
Latasha
Lens Protocol
Leonidas
Lin Dai – CEO, OneOf
Loxley – CEO, Rug Radio
Luca Netz – CEO, Pudgy Penguins
Lucréce
Maalavidaa
Made by Studio JQ
Maliha Abidi
Matt Kane
Megan Kaspar – Managing Director, FirstLight
Meltem Demirors – CSO, CoinShares
Michael Bouhana & Max Moore, Sotheby's
Micol – Founder, VerticalCryptoArt
Mike Darlington – Co-Founder & CEO, Monstercat
Misan Harriman
Monaris
Mondoir
Nate Alex
Naveen Jain – Co-Founder, Tari Labs & yat
NorCal Guy
Nyla Hayes
Olive Allen
OSF
Oveck
P00LS
Pak
Parin Heidari
Parrott
Party Favor
Pranksy
RAC
Ray Chan – Co-Founder & CEO, 9GAG
REO
Richerd Chan – Co-Founder, Manifold
Ripcache
Sam J
Sarah Zucker
Sasha Stiles
Seedphrase
sgt slaughtermelon
Skygolpe
SlimeSunday
Steve Aoki
Stonez the Organic
Swan Sit
Swopes
ThankYouX
tjo
TooMuchLag
Trevor Jones
Udi Wertheimer
Victor Mosquera
Vintage Mozart
Vlad Ginzburg – Co-Founder & CEO, Blockparty
Willard
WhIsBe
YeahYeah
Yossi Hasson – Co-Founder & CEO, Metaversal
Young & Sick
and many more!