Over the past year, multidisciplinary artist Dave Curry (aka Black Dave) has continued to rise through the ranks of the NFT music ecosystem. A unique artist even by NFT standards, he's channeled his sense of humor, love for anime, and musical prowess into an intriguing mix of art that is known throughout the crypto community.
Having first tried his hand at NFTs towards the end of 2020, Dave is now miles away from his early beginnings, which saw him minting anime characters. But although he has branched out significantly, he hasn't lost his roots. His current NFTs still encapsulate the whimsical and passionate nature of his own personality.
In fact, it is precisely this branching that placed Dave on the fast track to establishing himself as a jack of all trades, and it is ultimately what placed him on nft now's Next Up: 22 Ones to Watch in 2022. Recently, we sat down with the self-proclaimed "aspiring Gundam pilot" to deep dive into his career as a rapper, producer, and visual artist.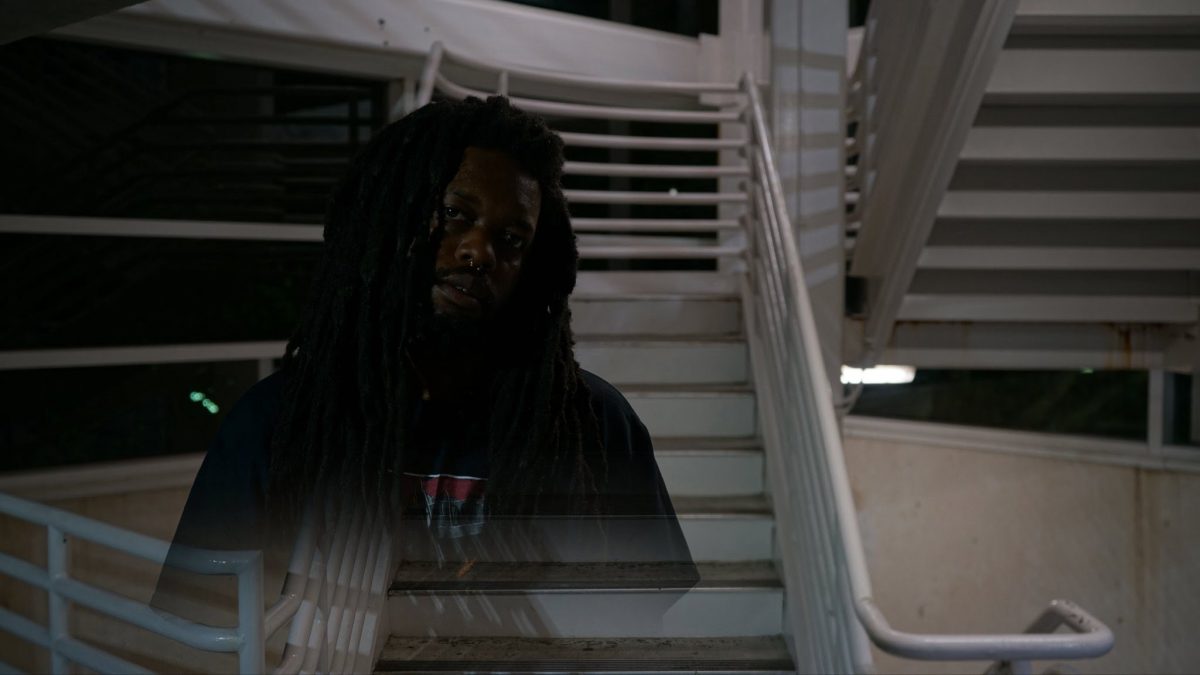 Early Beginnings
Black Dave's story is one that any 20-something NFT enthusiast can relate to. In the wake of a global pandemic, Dave doubled down on what he was passionate about, putting a large amount of his time and energy into music. "In 2020, I was making a beat every day, and I was putting it out for sale every day. So they're 400 or so beats for sale on the internet right now," Dave said in an interview with nft now. "I was writing a three-song EP every month. I would produce, it recorded, mix it, master it, and make the cover art," he continued.
He first became aware of NFTs in 2020, thanks to an old friend who had been flipping the art on Nifty Gateway and accruing decent profits. Dave knew that flipping wasn't going to work for him, but he took an interest in the idea of minting his own NFTs after this introduction.
"I was really trying to be a rapper. Really trying to be a producer," Dave says about his early beginnings in NFTs. "I just kept making music. Then, in December of 2020, I got into NFTs for real and minted my first NFT." According to Dave, his first NFT was a callback to the type of visual art he had already been working on. Specifically, his first minted NFT was an unused piece of cover art that had never been released.

Notably, Dave's visual art style sometimes relies heavily on customizing and collating anime and manga art produced, in part, by other creators. As a result, his first few endeavors didn't go over smoothly with everyone.
"Artists in the space, especially artists that were doing anime style, said, 'you're just taking other people's art and making it your own,'" Dave tells nft now. "But that was literally was the point. So much of my aesthetic is taking things that exist and reformatting them. That's just rap music too. You know? Production of rap music is sampling. Even streetwear culture can be just flipping logos."
Nonetheless, Dave decided to pivot away from his first few endeavors to begin working on 2D and 3D art. And, of course, music.
Music on the Blockchain
These days, Black Dave is generally best known for his contributions to the NFT music landscape. He started off on his NFT music journey with his edition piece "Black Dave, Black Comet." Shortly after, he took NFT music innovation into his own hands.
In July of 2021, alongside some 3D landscapes and his final few Manga Tears pieces, Black Dave minted a "Verse Token" as part of his BlackDave.io 002 collection. It was the mechanics of this single token that were truly the centerpiece of the collection. The "Black Dave Verse Token," as it was titled, presented its collector with the ability to redeem a verse from Black Dave at any time. While projects like Arpeggi Labs had previously presented the idea of blockchain music collaborations, Dave's drop was possibly the first collaborative rap NFT ever created.
The Verse Token is available for auction now. It has been kicked off with a bid of .25 ETH and you can jump in now to claim it for yourself or someone you represent or to sell or whatever https://t.co/ateYs7We7Q

— blackdave.eth (@BlackDave) August 2, 2021
Dave explained the basic mechanics of the drop, noting that it allowed individuals to incorporate both general themes and music. "The unlockable content for the NFT is a link to a Google Form. In the Google Form, you can type in what you want me to rap about. You can upload a beat in the Google Form that uploads to Google Drive for me to rap to, and then I send it back," he said.
The "Black Dave Verse Token" ended up selling at auction for 0.33 ETH ($1,089), which was Dave's biggest sale at the time. According to Dave, the winning bidder had realized the potential of the token prior to bidding and was surprised to acquire it for such a low amount.
"The person who collected it was like, 'I bid on it, but I wasn't expecting to win it because I thought it was going to be the biggest thing in music NFTs,'" Dave tells nft now. "Which is the story of my life, right? Everyone's like, 'What a genius idea — this should have sold for way more!' That's like the epitome of my whole existence in web3."
From there, Black Dave went on to mint two new songs, "Appreciate It" and "Kaioken 10," via the BlackDave.io 002 collection before being accepted to mint his music on premiere music NFT platform, Catalog.
Black Dave: Curated
In the winter of 2022, Black Dave was tapped for a release on Catalog — setting him on a journey to his current prestige in the music NFT space. His record "Sharp" was minted on Nov. 8, 2021, ultimately raking in 3 ETH (around $10,200) at auction on Jan. 6.
"Sharp" was sold using PartyBid, a service that allows a community of collectors to come together and incrementally contribute towards collectively bidding on an auction. With PartyBid, once an auction is won, every contributing member of that party receives a token that represents fractional ownership of the NFT that was purchased.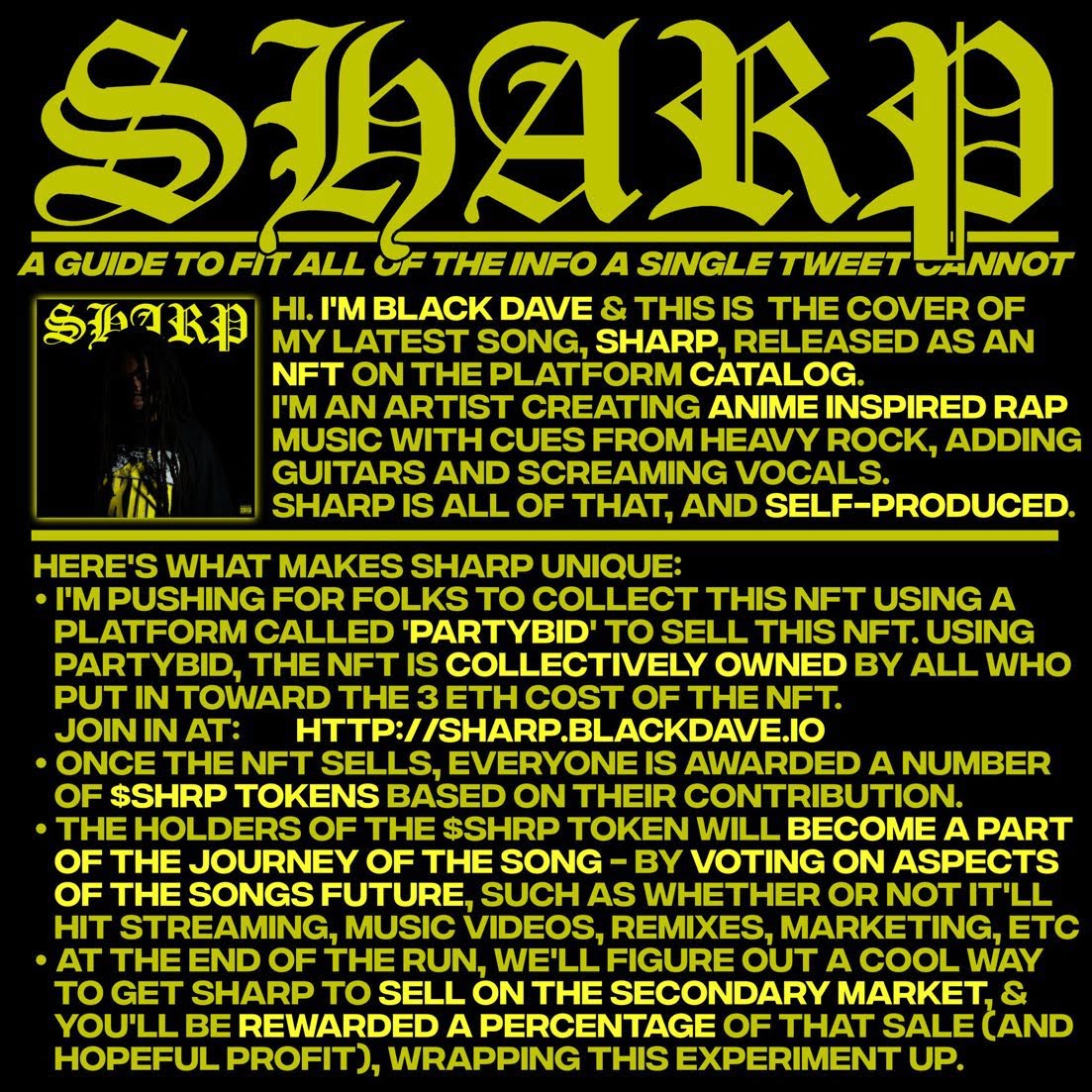 Most of the time, this feature goes unused, leaving collectors to hold the token with the option of selling down the line. But Dave, being Dave, took it upon himself to give his NFTs corresponding $SHARP token an extra bit of value. How? By giving token holders a say over what happens with the "Sharp" NFT.
"What I did was I tied the $SHARP token to governance. Right now, there's a vote happening around whether or not I should put 'Sharp' on streaming. The people who participated in the PartyBid are the only ones who can vote," Dave said "I'm putting my spin on fan ownership by allowing them to actually vote on decisions surrounding my music. In the future, they'll vote on [things] like: should the song have a music video, how much money should I spend on that music video, how much money should I spend on marketing?"
From there, Dave made the jump over to Sound, a service that combines streaming with minting and community listening. On Sound, Dave continued his hot streak, dropping "Triple Beam" on Feb. 2 and generating 2.5 ETH ($6,440).
Next Up: Black Dave
What's coming up for Dave? Well, for starters, more music.
Now, only three months into 2022, Dave is already gearing up for his third drop of the year, this time via curated NFT music platform MintSongs. With this drop, Dave will present one of his most unique projects to date — an EP titled WOLF that he says will be primarily rock-focussed — in an effort to feel out if and where the genre has potential in the NFT space.
"I think testing rock music is going to be really fun. I've never written a straight-up rock EP, even though I've been in bands," Dave said "Normally, it's me and another person. This is me doing all the music myself, recording everything myself. I just want to see if there's a home for rock music in the same way that there is rap music."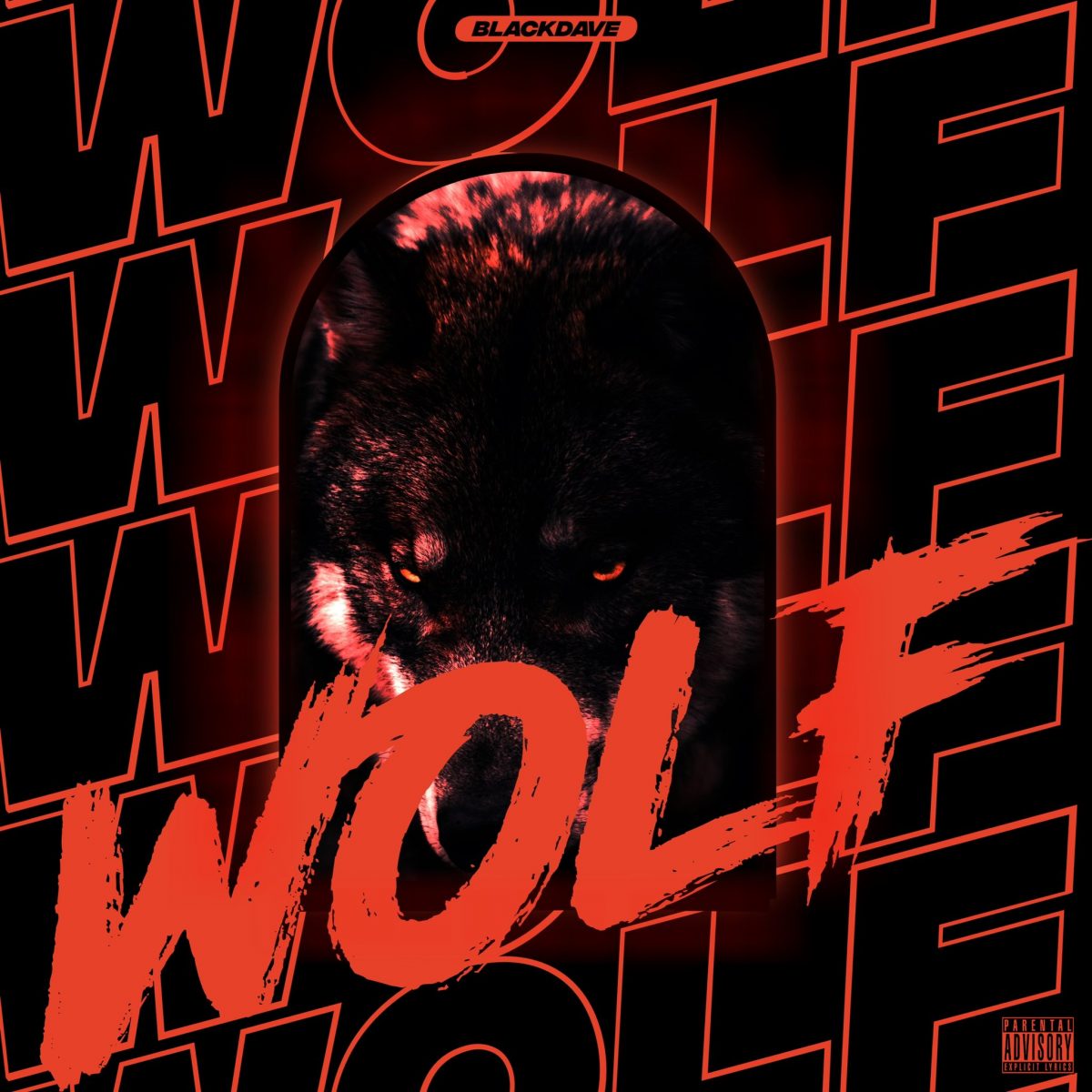 Once the WOLF drop is complete, the NFT space will see Dave in attendance at SXSW as part of ZORATOPIA — an event being held by community NFT platform and marketplace Zora. The event will feature four activations, two of which will see Dave speaking and performing at SXSW for the first time ever.
After WOLF and SXSW, Dave says it's back to working on his solo projects. While he continues to make his way across the wide web of curated music NFT platforms, he has pivoted back to figuring out ways to innovate with his own solo projects. On the horizon, Dave has plans to create a tier of NFTs for his top supporters. He hopes to bridge digital and physical to create a more immersive experience for his collectors.
After all, Dave isn't completely confined to the blockchain. He had been making music long before he started minting it. And in some ways, his goals then are the same as they are now. NFTs are a great means to make internet money and cultivate community, but Dave is still aiming to bring his art to a wider stage as a musician.