Ledger, the renowned global platform for digital assets and security, has unveiled a new partnership with tech-digital artist FVCKRENDER. Together, they are set to introduce an exclusive limited-edition bundle that seamlessly combines style and security.
This bundle features a one-of-a-kind Ledger Nano X, specially crafted by FVCKRENDER himself, boasting a striking glossy chrome finish and adorned with intricately laser-etched iconic avatar art. The bundle also includes a Ledger x LVCIDIA Finery cap, uniquely designed with two pockets perfectly tailored to cradle your Ledger Nano X while you're on the move.
This exclusive bundle, destined to be a collector's item, will be available for purchase exclusively on ledger.com for €199/$199 starting today (Nov. 15). However, only 100 units will ever be produced.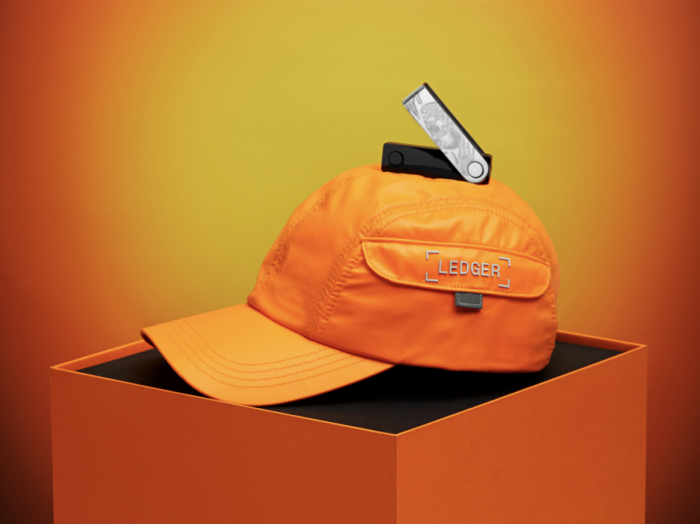 By combining state-of-the-art security with FVCKRENDER's artistic ingenuity, this limited-edition collaboration marks a unique collaboration.
"Seeing FVCKRENDER's creative vision come to life on a Ledger is an honor for us," exclaimed Ian Rogers, Chief Experience Officer (CXO) at Ledger. "Ledger is committed to security and self-custody, and we want to support all uses of digital ownership for individuals. Digital art is an early use case for digital ownership, and we're proud to work with FVCKRENDER to pioneer digital + physical ownership examples."
Design Details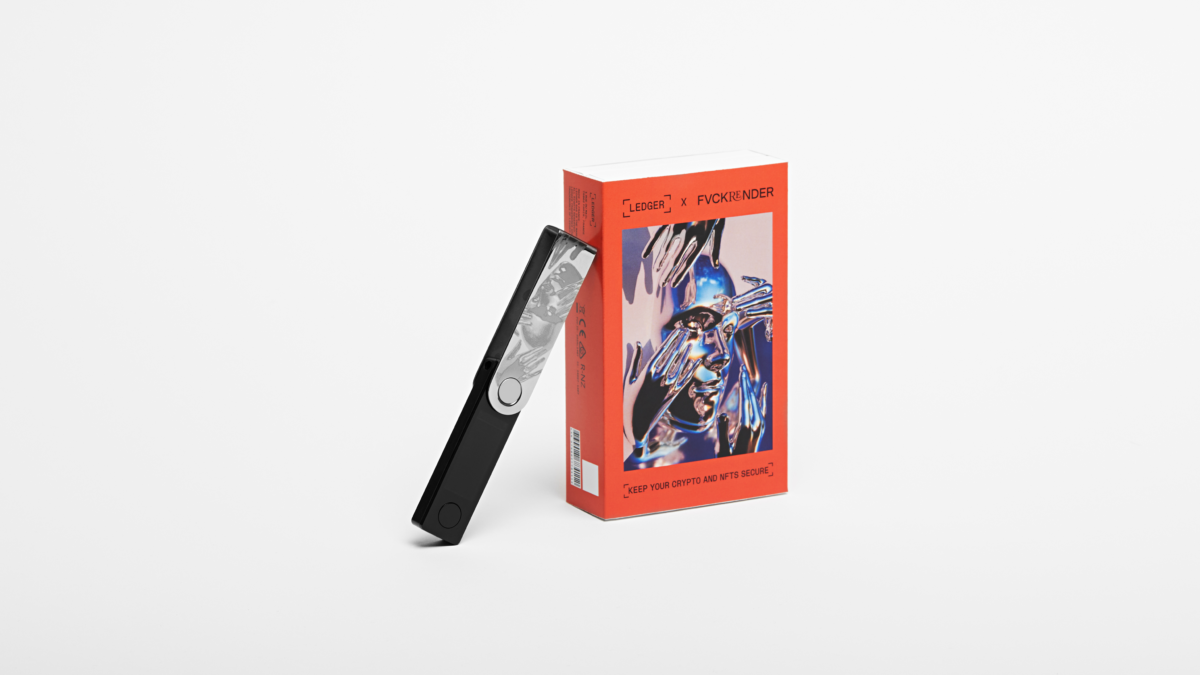 According to François Beauchesne, LVCIDIA Designer, the choice of chrome material for the swivel was intentional, evoking the original look of FVCKRENDER's design, which featured avatars and hands rendered with a chrome effect.
"I wanted to develop a full modular packaging solution in order to make everything fit within a cube for logistic purposes but also to create an interesting unboxing experience for the consumer," Beauchesne told nft now. "A bold orange was chosen to really make a unique product that impactfully stands out from other Ledger collabs & products."
In terms of material, he sought a fabric that would convey a digital sensibility, opting for a highly glossy polyamide fabric inspired by vintage Moncler ski jackets. "This choice also pays a subtle homage to Moncler, a French brand like Ledger," he added."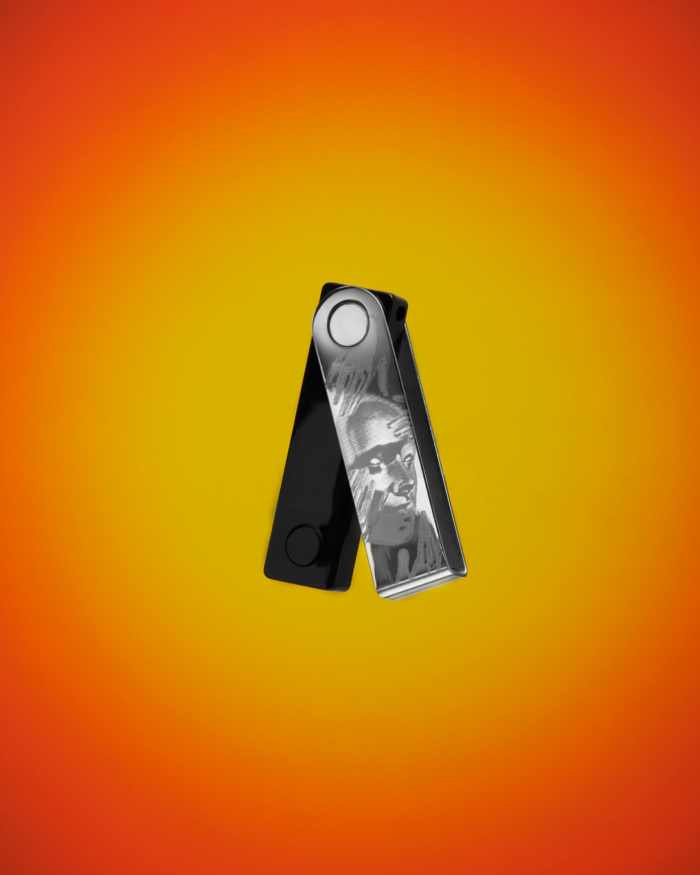 With function in mind, Beauchesne added side pockets for owners to store Ledger safely right on their hat and went for a bold orange to make everything cohesive with the other elements. For the decorations and details on the caps, he used reflective elements to match the actual Nano, which is chrome.
This announcement builds upon the success of the previous Ledger Quest initiative featuring LVCIDIA, underscoring Ledger's unwavering dedication to uncompromising security within the digital asset landscape, coupled with a strong emphasis on education. The collaboration with FVCKRENDER serves as a testament to Ledger's commitment to enabling digital asset holders to not only safeguard their investments but also express their unique sense of premium style in the process.