Superstar rapper Takeoff — 1/3 of the supergroup Migos — has just become one of the latest celebrities to enter into the NFT space. Without warning, the star took to his socials this week to announce the launch of his his new PFP project, Apes In Space.
The collection, which opened for minting on Dec. 6 at 9 p.m. ET, features 9,999 space-ape themed NFTs. At 0.3 ETH each, these apes cost significantly more than the primary sales of most avatar projects, but come with an interesting array of collector incentives.
While PFP projects of all types have continued to seek celebrity ambassadorship akin to what BAYC has achieved, Takeoff has switched things up a bit, leveraging his own personal brand alongside that of Apes In Space from the start. As laid out in the project's roadmap, Apes In Space is not only endeavoring to create "the biggest Hip-Hop festival in the Metaverse," but to make history by sending one lucky collector into orbit on a real-life space journey with Takeoff.
And beyond collector benefits, Takeoff's inaugural project delivers the appeal of an immersive backstory. The lore is set in the year 2203 — a time when the Earth's oil reserves are at an all-time low. With constant conflict enveloping the planet, armies have begun training apes for combat, bringing about an era where apes have a consciousness, but are confined to the battlefield.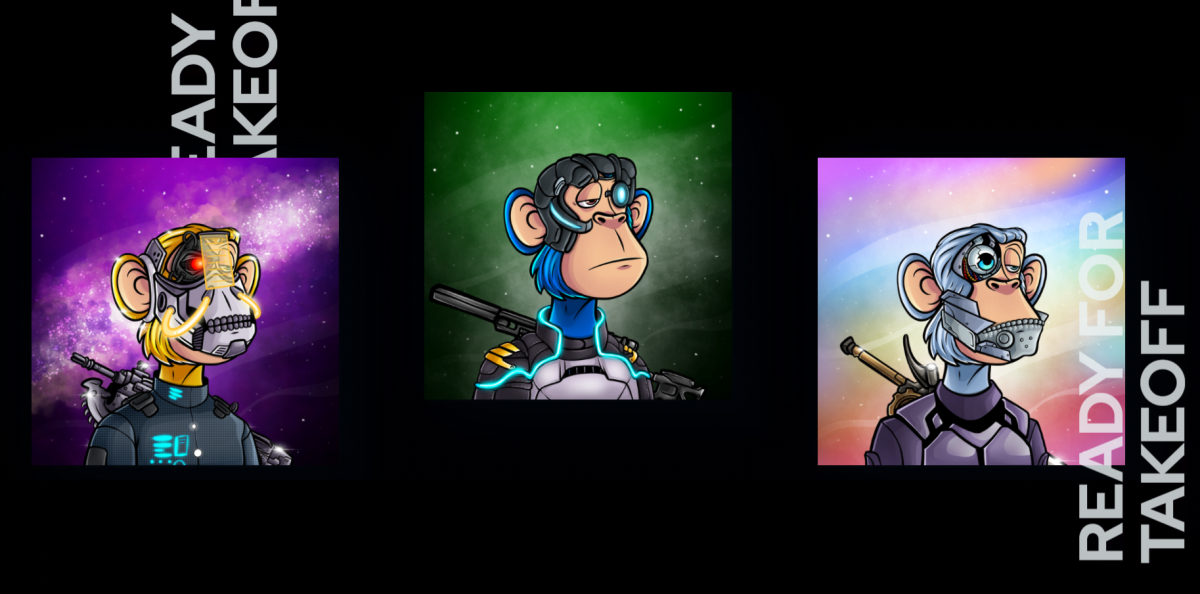 Utilizing two themes that are all too popular in the NFT community: apes and space, Takeoff has already begun building a brand around his budding collection, seemingly highlighting the project IRL by wearing unreleased Apes In Space merch. And considering we've seen musicians of all calibers become involved in NFTs in some way throughout 2021, it's unique to have the star come in, bypass the obvious expectations of including his own music as part of the project, and get right down to building a community.
Only time will tell where the project goes, but at the very least it's exciting to see more mainstream entertainers travel down the NFT rabbit hole with every passing month. To learn more about Apes In Space, visit the project website here.
Related Content:
Photos courtesy of Apes In Space.