There are few artists as vital to the NFT space as Pak. Enigmatic on all accounts, he's been regarded as an innovator amongst digital artist for years. Having wowed the art and NFT communities with his Sotheby's "The Fungible" collection, today he's unveiled a brand new project called "Lost Poets."
"Lost Poets" is poised to be Pak's most in-depth (and perhaps least straightforward) project to date. Toted by its creator as a multi-stage "NFT collectible and a strategy game," the first installment of the collection begins with the sale of "Pages," a single, multi-edition NFT set to drop September 3, at 12 pm EST.
With a sale spanning 48 hours, Pages will each cost 0.32 ETH to mint with a total supply of 65,536 available. And although that price to supply ratio may seem ludicrous to some, considering Pak's stature in the NFT community, it would be a surprise if he didn't sell out within the first few hours.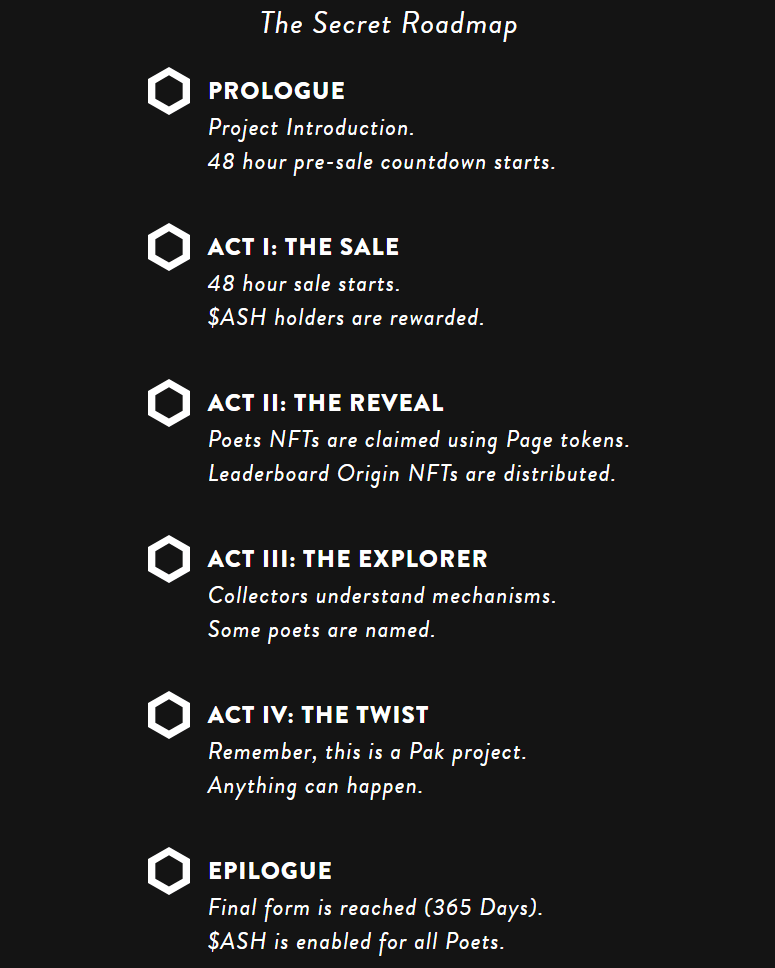 Expanding upon his last project, The Fungible collection, the $ASH ecosystem will be in use throughout the duration of the "Lost Poets" project. A snapshot of $ASH holders was taken today prior to launch and some 7,586 "Pages" are to be airdropped to those with 25 or more $ASH in their wallets at the time of the snapshot.
After the sale ends, there will be a waiting period of roughly 2 to 3 weeks before a new mechanism is initiated allowing Pages holders to claim their "Poets." Each Page will yield a Poet, meaning the total supply of Poets could be on par with Pages, but some are sure to hold their "Pages," which according to Pak will "always have exchange value."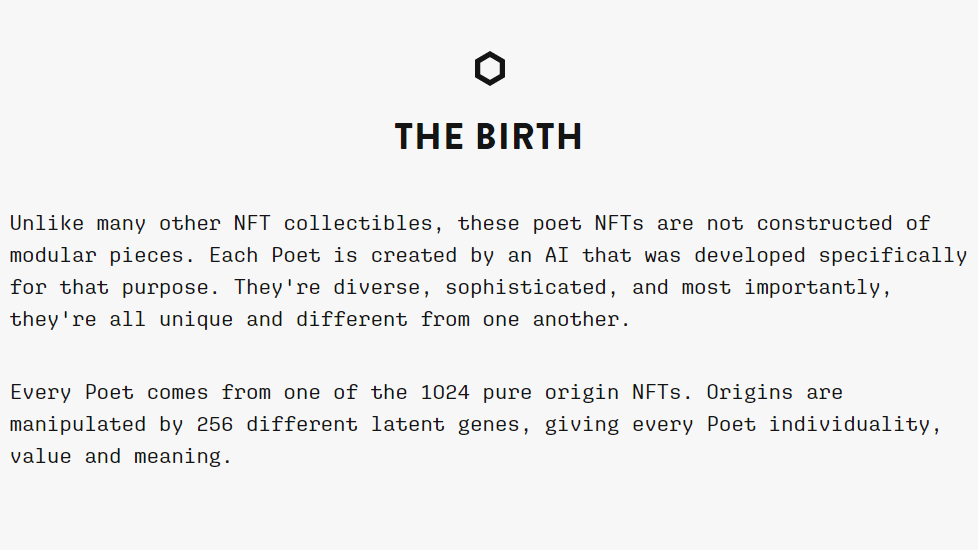 While the future of the project may be shrouded in mystery, most of the mechanics are laid out – with the expectation that the community will ingest the information and prepare for the next phase. But with unannounced airdrops, story-building, and secret twists to be expected, Pak's next chapter will surely be something to behold.
To learn more about "Lost Poets," check out the project website here.