The latest Halloween episode of The Simpsons has included a segment satirizing NFTs, and the Web3 community has received it in good humor—and with great memes.
The classic cartoon, which launched in December 1989, broadcast its first Halloween episode—which usually consists of a few mini-episodes with a spooky theme, and they often contain hilarious up-to-the-minute references. This year's, "Treehouse of Horrors XXXIV," told the story of Bart entering the blockchain in "Wild Barts Can't be Token." In the segment, Bart steps into a scanner meant to digitize the collection of Springfield's art museum.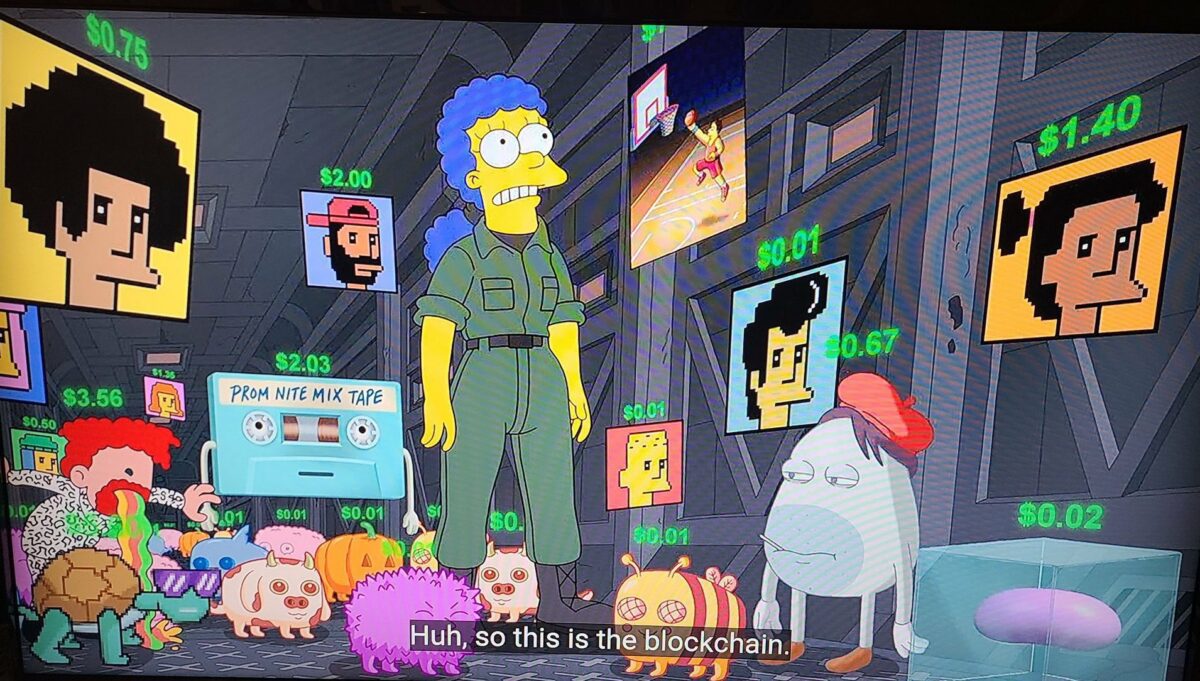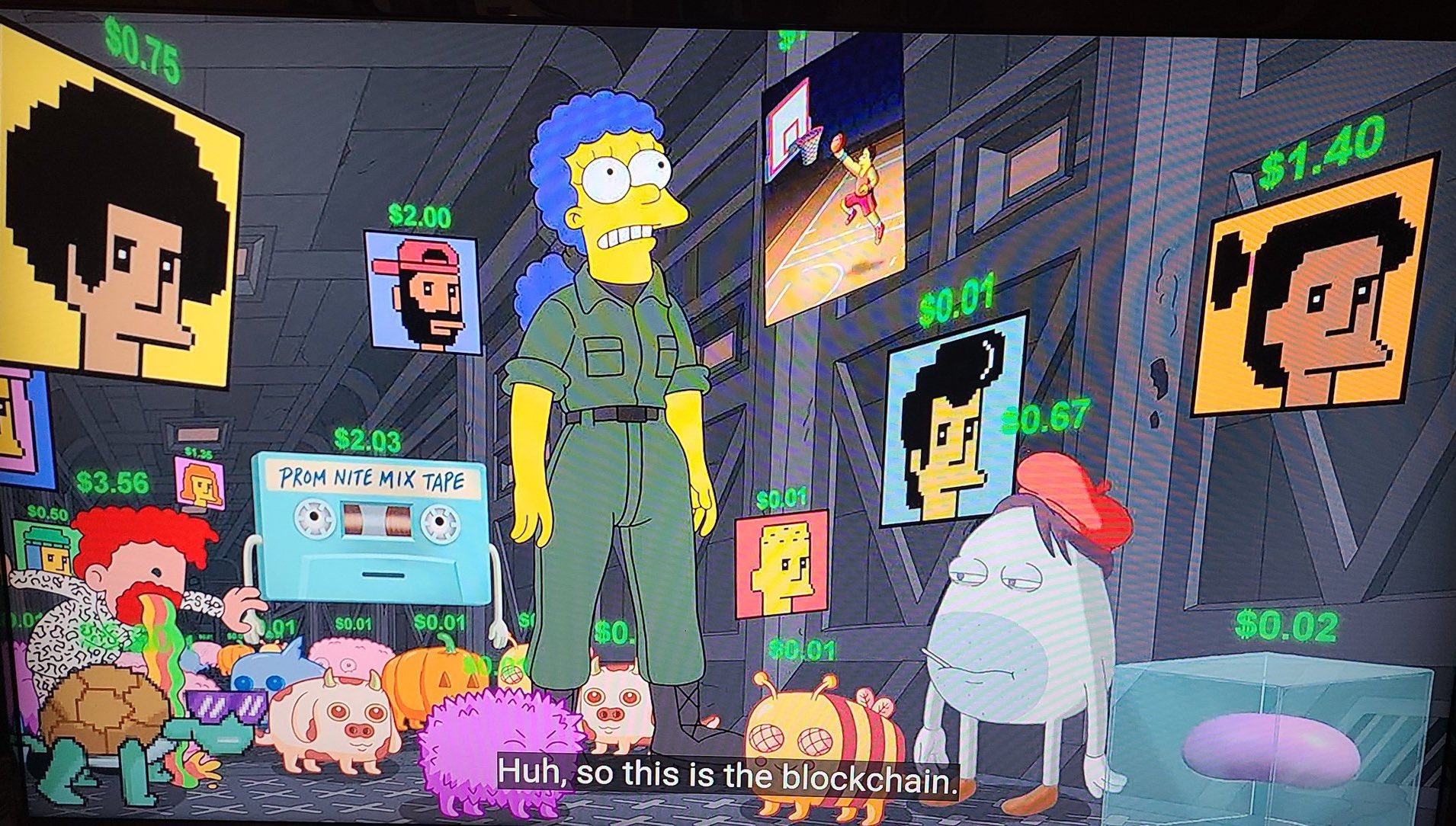 As Bart is scanned, his physical form is turned into bits and bytes, and he enters the blockchain and is quickly valued at $1.5 million as the first NFT of an actual human being.
A horrified Marge obtains a cryptographic key from three celebrities, and enters the blockchain herself, battling through the cars of the "block train," in a biting homage to "Snowpiercer," the critically acclaimed anti-capitalist masterpiece film directed by Bong Joon-ho.
Without the risk of spoilers, it's safe to mention that the very funny segment includes references to many of our most well-loved NFT collections, including Beeple's HUMAN ONE, Dmitri Cherniak's Goose, Bored Apes, Cryptokitties, Doodles, Punks, and Nyan Cat.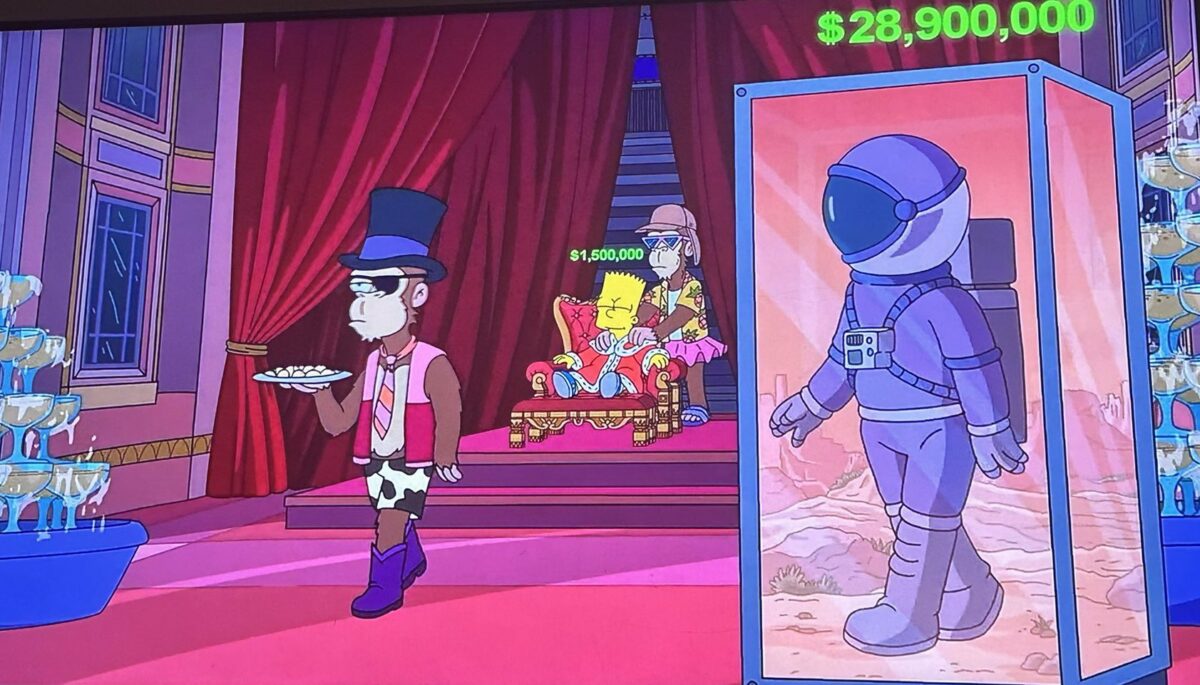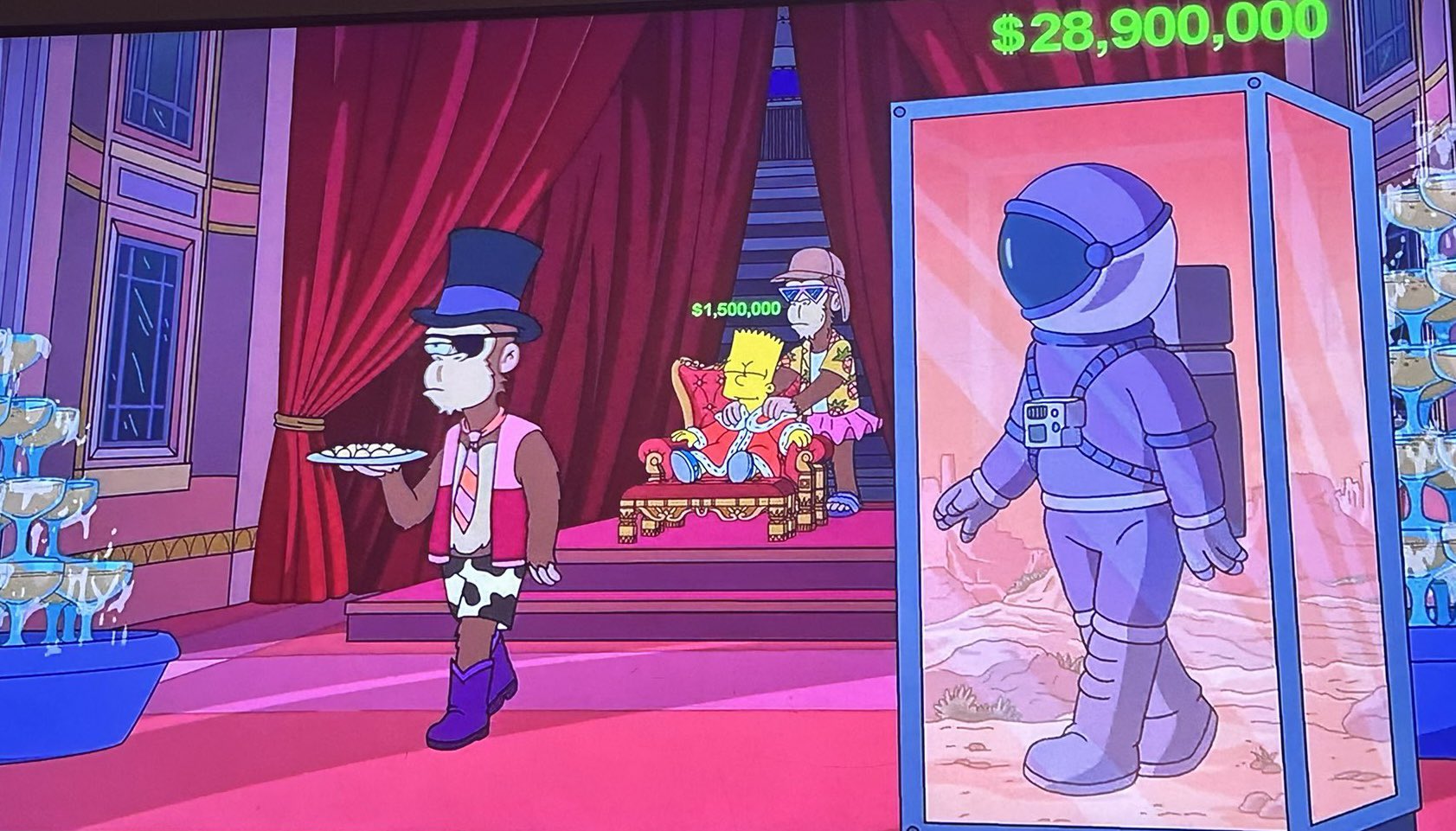 The NFT community has responded with delight to the episode (even though it makes fun of us). There has been, of course, a Springfield Punks collection, released as a free mint by Italian artist Rinaldo Russo Monday morning and peaking at nearly .5ETH floor price.
On X, the community's meme game has been strong, and they've taken the imagery of the episode and are running with it. Notable examples include:
A meme template where you can insert an NFT of your choice and have Homer screaming at it.
Simpsons mania has also spanned across the community as old and new Simpson-inspired derivatives resurface and show an increase in floor prices across the board.
Overall, NFT collectors are wondering if we're enjoying a Simpsons pump—CryptoPunks have surged past $90,000 floor today, and NFTbark, who once did PR for big traditional firms, calls being on The Simpsons a "big moment" for NFTs—or any brand.