The NFT community could use a break. Forces outside the ecosystem have done their part in fostering a less-than-optimistic disposition among collectors and developers. Cryptocurrencies have lost value as Web3 endeavors trudge their way through a bear market, venture capital firms are pumping the brakes on their investments, and media outlets seemingly can't get enough of exaggerating the potential for all things doom-and-gloom for blockchain-based economies.
The tone of the discussions taking place within the community isn't doing its members a service, either. Things like roadmaps and utility have their place, but relentlessly and impertinently demanding these things from artists and developers in a community's Discord is an exhausting position to inhabit.
The point is that it's all a bit heavy, and the NFT community is experiencing a mental health crisis as a result. Without ignoring the very real difficulties the NFT world faces, it can easily be said that the community could use good reasons to feel more positivity and optimism in its ranks. Gladly, there are entire projects whose sole aim is to inject some much-needed levity and joy into that community.
Creating positivity in NFTs with Seeds of Happiness
Seeds of Happiness (SOH), a collaborative effort between film producer Maurice Fadida, artist Jimmy Paintz, and Roham Gharegozlou of Dapper Labs is one such endeavor.
SOH's mission statement feels like a refreshing antidote to the grey cloud of the bear market, explaining that the project aims to "inspire a movement of happiness through art and create a chain reaction of positivity through acts of kindness, charitable giving, and smiles."
Built on the Flow blockchain and founded by Maurice Fadida, the artist behind the project's NFTs is Jimmy Pierce (better known as Jimmy Paintz), a renowned LA-based contemporary street artist whose work is characterized by an aesthetic of bright and wild splatters of color reminiscent of Jackson Pollock.
To make the NFTs for SOH, Pierce is individually hand-painting 8,888 physical paper smiles in his unique style. The collection of these smiles is currently being prepared in an undisclosed warehouse. Once all the pieces have been finished, they will be digitized by the SOH team and minted on the Flow blockchain to be made available for purchase. They will then be "planted" out in real-world locations to spread the message of positivity to as many people as possible. The allow-list for the project opened June 20, and the pre-mint for the allow-list as well as the public mint will be announced at a later date.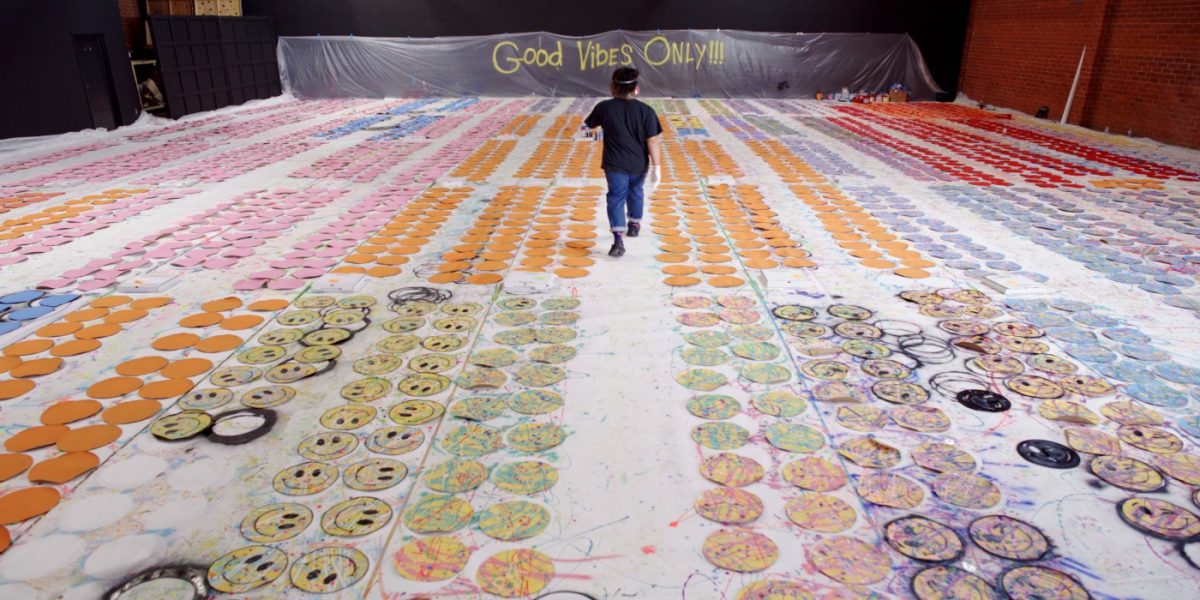 "The smile has a different meaning for everybody, it's what's behind the smile that really matters, and these seeds that we're planting out in the world represent the happiness we want to share with others," explained Pierce in a press release.
As far as utility is concerned, collectors will be privy to exclusive in-person events (like quarterly happy hour meet-ups) and be given allow-list access for future drops. Special benefits will be conferred to the project's top 22 collectors, including access to 22 custom 1 of 1 Jimmy Paintz physical pieces and a party with the artist himself. Collectors will also have the chance to claim the physical twin of their NFT or donate it to charity. Any unclaimed physical pieces will be donated to a charity or cause of SOH's choosing.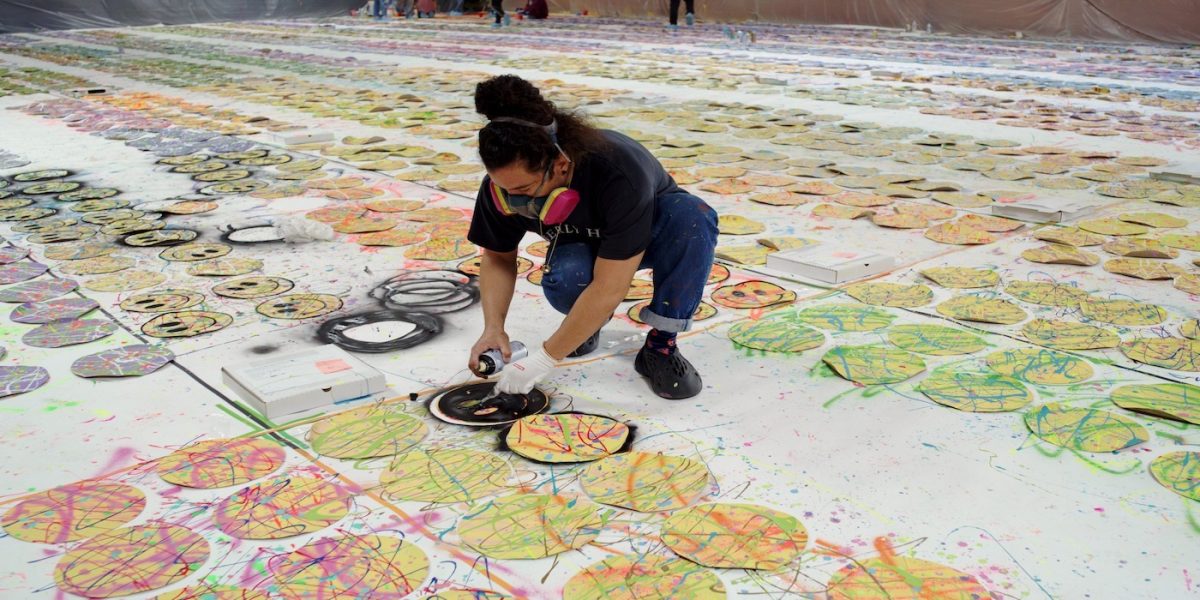 Roham Gharegozlou, the founder of Dapper Labs and a supporter of the SOH project added in the press release that "NFTs have created new frameworks for idea sharing, creative economies, and global connection. Seeds of Happiness was designed to harness the power of this connection to make real-world impacts both on-chain and off."
Those real-world impacts are sorely needed, and the charitable work the project aims to engage in is a great way to go about doing that.
"We believe there is infinite happiness and love in the world and we want to tap into it," explained founder Maurice Fadida in the press release. "These smiles serve as a reminder for people to focus on happiness."
Even in the midst of a bear market, such evergreen advice is welcome.