After two years of work in progress, the Ether project is finally coming to fruition with its long-awaited debut.
Ether has officially begun its first phase of minting. However, the June 30 mint is available to allowlist holders only. While the PFPs have not been unveiled yet, enthusiasts eagerly await the public sale, which is set to go live in one week.
Mint information
The public sale offers each NFT at a price of 0.65 ETH. However, the mint price is set at 0.35 ETH for those on the allowlist, or free with a 10-week lockup period.
While the project originally launched with plans for a 10,000 token supply, the team announced on July 2 that supply would be reduced to 5,555 citing "current market conditions and sentiment."
There will be a change to the Ether mint structure.

The remaining supply will go towards the public sale, which will occur a week after the WL phase.

The WL phase will end 2nd July, 8AM PST

Continue reading below. pic.twitter.com/d7p4T56ww4

— ETHER (@ether) July 2, 2023
The new breakdown of the supply is 5,555 NFTs: 3,678 for public allocation, 1,627 from the allowlist mint phase, and 250 treasury held. At the time of publication, the project's allowlist mint phase had ended with the public mint being scheduled to open on July 9.
The funds raised from the minting process will be utilized to expand the Ether team and bring their ideas to life. Seventy percent to will go into the project's treasury. Out of this, 20 percent will be dedicated to operating the team, ensuring smooth operations and continued growth, while another 10 percent will be donated to charitable causes.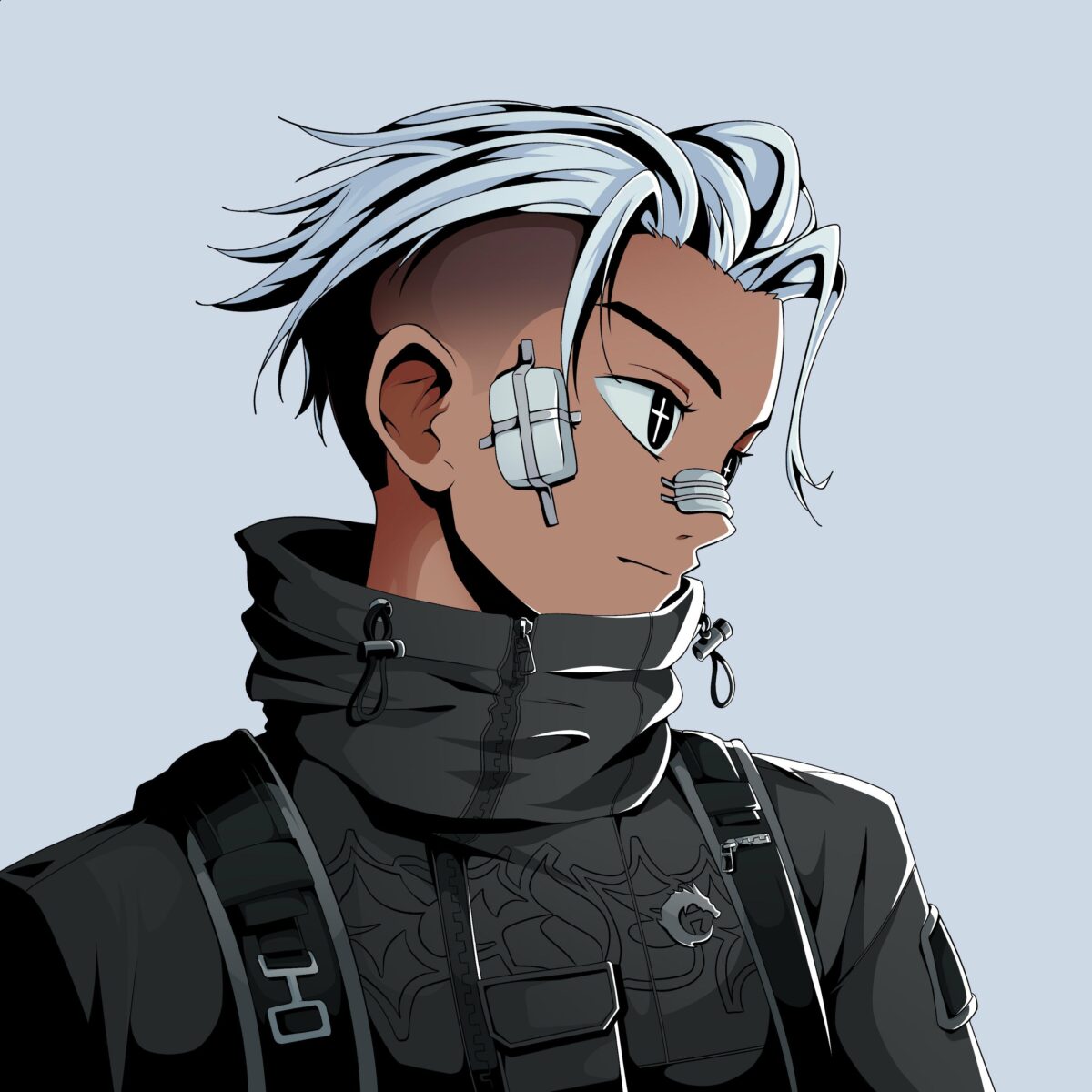 While the team behind Ether has chosen to remain undoxxed for now, some information about the founders has been revealed. The artist and founder, visionofviii, has already established a substantial following in the digital art realm, with experience with renowned brands such as Sony, Nike, and Epic Games. The other co-founder, CV (CValley), is a top trader who first joined the team as an advisor.
Ether's mission
The overarching goal of Ether is to position itself as a luxury brand that leverages storytelling to create a captivating and immersive experience for collectors in the anime, fashion, and music realms.
Ether offers 5,555 unique collectibles, divided evenly between men and women characters. These collectibles encompass diverse themes, including 50 percent human, 30 percent mecha, 19 percent vampire, and a rare 0.95 percent corrupt character archetype. Moreover, the collection boasts five one-of-a-kind 1/1 characters and over 500 distinctive traits, providing collectors with a wide array of customization options and unique combinations.
Now, the focus shifts to how it will perform and how the market will respond as Ether aims to establish its position as a prominent player in the realm of digital luxury brands.