Macy's introduced its new digital fashion platform, Mstylelab, on Wednesday as it takes its first steps into the metaverse.
The inaugural activation on Mstylelab is centered around Macy's latest fashion brand, On 34th, which launched in July.
"We are excited to partner with a world-renowned brand like Macy's to showcase the future of fashion retail. This is a unique metaverse activation that will bring this type of immersive experience to a broader audience," said Erika Lang, head of Americas at Journee. "Consumers are seeking multiple touch points on multiple platforms to seamlessly integrate immersive virtual experiences into their customer journey. This innovative technology will propel the fashion industry – as well as many others – into its next phase. Reaching consumers where they are and providing new ways for them to shop and interact with one another is vital in order to deepen their relationships with brands."
Through Mstylelab, Macy's aims to empower users by hosting a safe space and providing an immersive experience that welcomes discovery, self-expression, and enhanced connectivity. The experience is also designed in collaboration with Journee, a company that is well-versed in hosting immersive digital spaces such as Mstylelab.
Users can access Macy's Mstylelab platform through their website. After choosing a Mstyle lab username and personalizing their digital identity, they can explore a virtual environment inspired by New York and interact with the On 34th collection's digital apparel.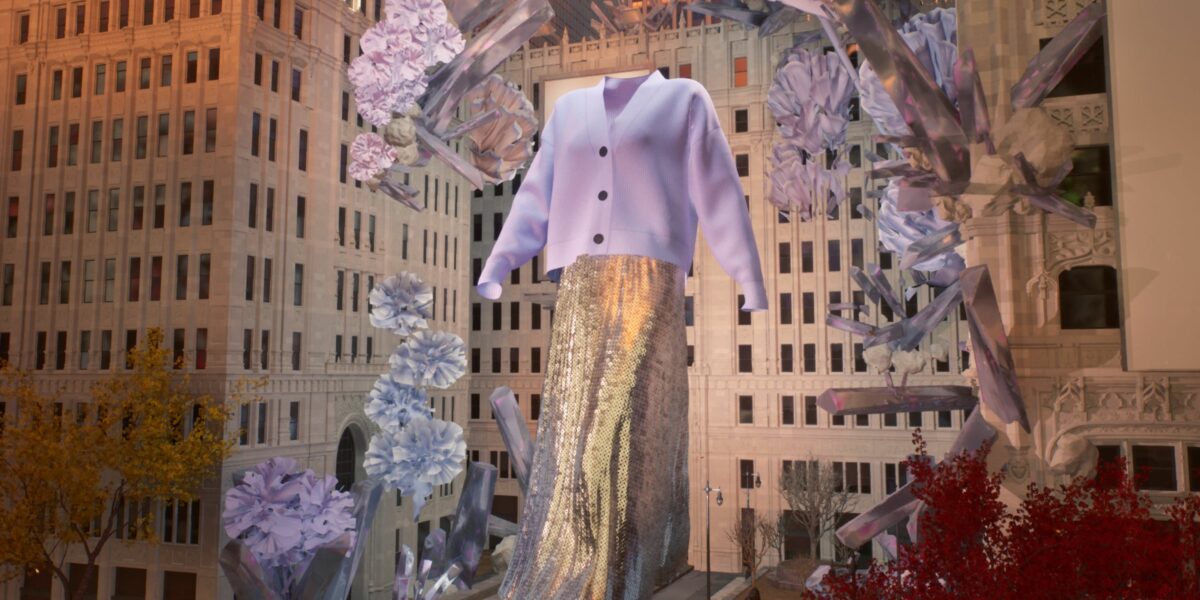 As users continue through the experience, they will also navigate through "star checkpoints," where they are able to unlock a unique personalized digital t-shirt that aligns with that personal digital fabric they selected when signing up for their account.
Dave Torres, Vice President of Interactive Marketing at Macy's shared in a statement that the launch of Mstylelab is Macy's next step in its Web3 digital strategy, "We are excited to launch mstylelab, the next evolution of our web3 digital strategy, creating a hub for style inspiration and discovery at the intersection of fashion and technology,"
As we approach Thanksgiving, Macy's will be showcasing its next iteration of its Thanksgiving Day Parade metaverse experience.
During this year's 97th annual Thanksgiving Day Parade, taking place on November 23 in New York City, the global NFT character brand Cool Cats, will be making its debut as the first-ever NFT collection to appear during the annual holiday festival.
Editor's note: This article was written by an nft now staff member in collaboration with OpenAI's GPT-4.