REVOLVE, a pioneering online fashion retailer celebrated for its creative marketing, advanced technologies, and analytic approaches, has partnered with MAISON.META, a frontrunner in AI studio operations, to present the collection from the top three designers of the inaugural AI Fashion Week to be featured for purchase on the REVOLVE website. This reveal is perfectly timed with the upcoming second season of AI Fashion Week, which is set to occur in Milan from Nov. 16-19 and is being organized in collaboration with PhotoVogue.
The initial AI Fashion Week, which took place in April 2023, marked a pioneering moment in the convergence of AI and fashion. It attracted over 400 entries from in excess of 50 nations, highlighting avant-garde AI-designed collections and the avant-garde thinking of the industry's brightest creators.
The victors of this groundbreaking event—Paatiff, MOLNM, and OPÉ—were chosen by a prestigious panel that boasted figures like Michael Mente, the Co-Founder and CEO of RVLV; fashion icon Dame Pat McGrath; Matthew Drinkwater, who heads the Innovation Agency at the London College of Fashion; Vogue's Tiffany Goddoy; and Erika Sykes of Adidas 3 Stripes Studio. These winners represented the inaugural group to benefit from the first AI Fashion Incubator, a collaborative initiative by REVOLVE and MAISON.META.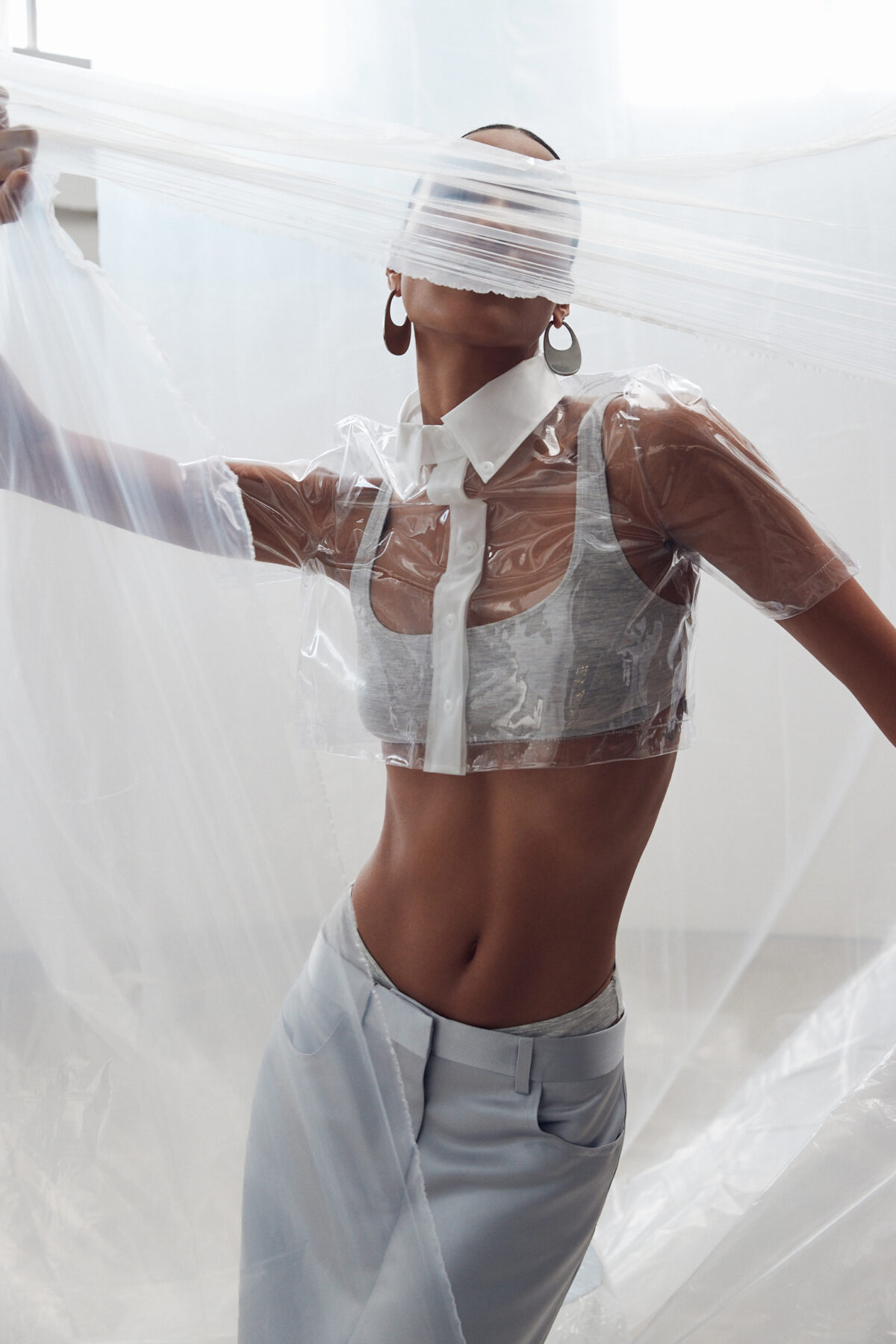 "Technology is a big competitive edge for REVOLVE. It is a part of our DNA as a company that continues to make us successful as a leader in the fashion industry. Through AI, we're able to explore new emerging designers, brands, and trends that we are known for delivering in unique ways", Michael Mente, Co-Founder and Co-Chief Executive Officer of RVLV, shares in a press release.
MAISON.META regards AI Fashion Week as a critical platform for the introduction and promotion of new and emerging talent within the realm of AI-driven fashion design. They anticipate that this event will play a pivotal role in both spotlighting future fashion industry leaders and further propelling the boundless potential of AI within the sector.
The first-place winner, Paatiff, unveils the "Futuristic Old Soul" line, marrying traditional and futuristic elements in fashion. This inventive range reinvents classic styles, experimenting with structure, form, and fabric to fashion pieces that defy time, harmonizing past and future trends. With an inventive use of transparent materials, these designs let the skin become part of the look, adding a modern contrast to the ensemble. The collection, offering sizes XS to L, is priced between $248 and $698.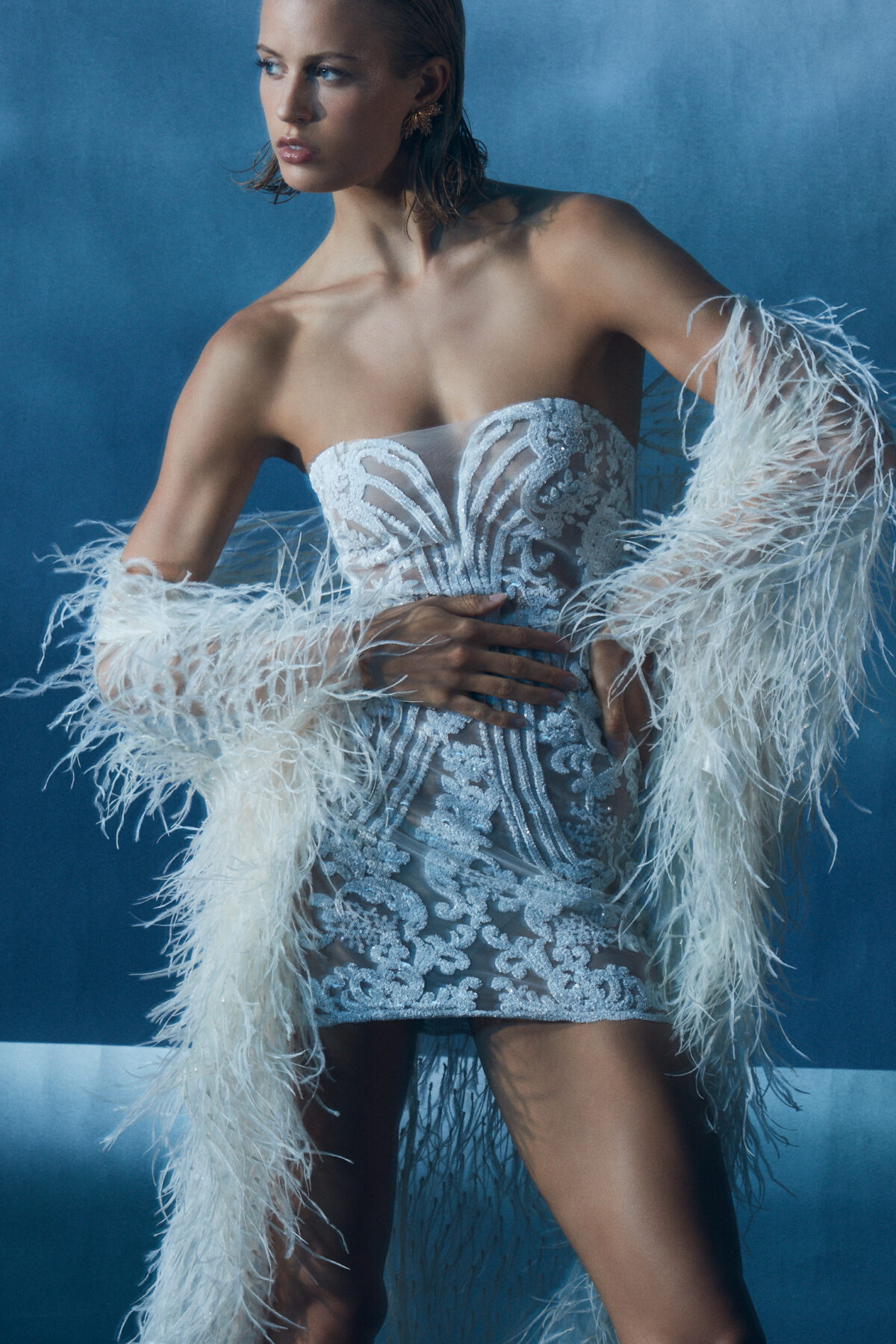 "Paatiff aims to merge art and technology in a unique way, drawing inspiration from materials, transparencies, and shadows. The collection pushes the boundaries of sustainable fashion and design, creating pieces that are not only beautiful but also highly functional," shared in a press release by José Sobral, designer of Paatiff.
Securing the second spot, MOLNM presents a collection that captures the essence of nature's tranquility. Inspired by the lushness of natural landscapes and the intricate allure of flora, the series features garments crafted from natural, airy textiles that conjure an otherworldly allure. These pieces are tailored to compliment a spectrum of body shapes, blending the wearers' natural complexion into the garment to form a seamless unity of style and comfort. The collection is accessible in sizes ranging from XS to L, with price points set from $228 to $1,198.
"Inspired by the vibrancy of life itself and the beauty of nature's hues and textures, this collection brings them to life through materials and lightweight fabrics committed to sustainability and preservation. Each creation is built for both beauty and longevity, ensuring a future where fashion and nature coexist harmoniously," shared in a press release by Matilde Mariano, designer of MOLNM.
Capturing third place, OPÉ's "Emergence" collection casts a spell with its romantic and avant-garde aesthetic. It showcases a palette reminiscent of oceanic hues and serene neutrals, lending a calming and enchanting ambiance to the line. This collection employs soft, flowing materials like chiffon, silk, and tulle to add a celestial grace to the outfits, which are detailed with asymmetrical cuts, ruffled accents, and deep necklines for a playfully elegant flair. Available in sizes XS to L, these pieces are priced from $298 to $1,598.
"Designed for the fashion-forward individual, my collection is for those who are the center of attention and embrace being unapologetically over the top. When you wear Opé, you effortlessly embody a girly yet electrifying presence who is the life of the party wherever you go," shared in a press release by Opé StyleStar, designer of OPÉ.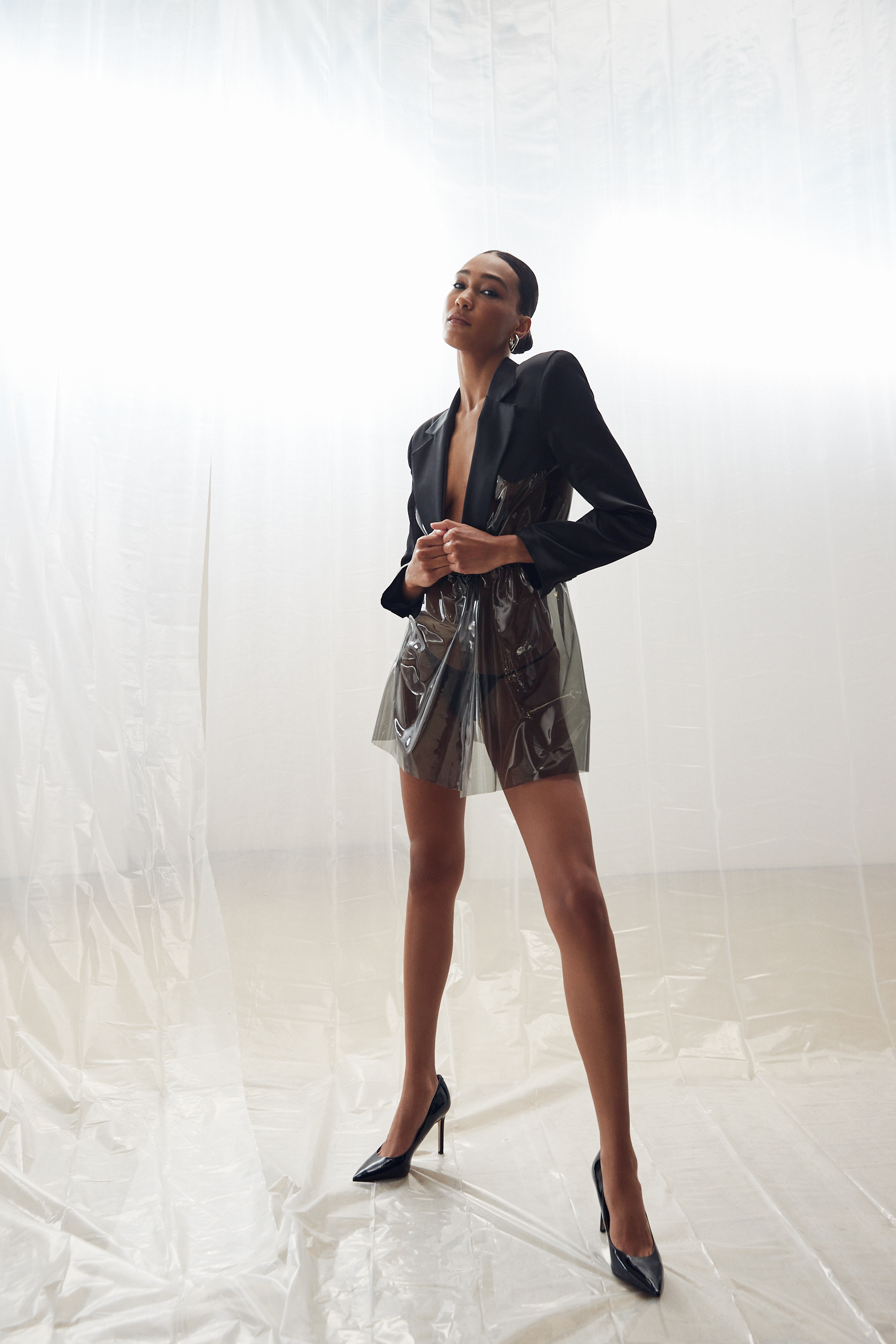 Each of the three collections debuts with an initial offering of 10-12 styles exclusively on REVOLVE.com. Aspiring designers can apply for the next AI Fashion Week here.
Verified On-Chain