In the rapidly evolving landscape of digital fashion, Roblox's 2023 Digital Expression, Fashion & Beauty Trends Report offers groundbreaking insights, particularly into the future of fashion and self-expression. This comprehensive analysis, centered around Gen Z's preferences and behaviors, reveals a seismic shift in how young individuals perceive and engage with fashion in the digital age.
A key finding of the report is the growing importance of digital self-expression among Gen Z. Over half (56%) of Gen Z users now prioritize styling their avatar over their physical appearance, compared to 42% in the previous year. This trend is further emphasized by the fact that 84% of Gen Z users consider digital fashion to be at least "somewhat important," with 85% believing its importance has grown over the past year.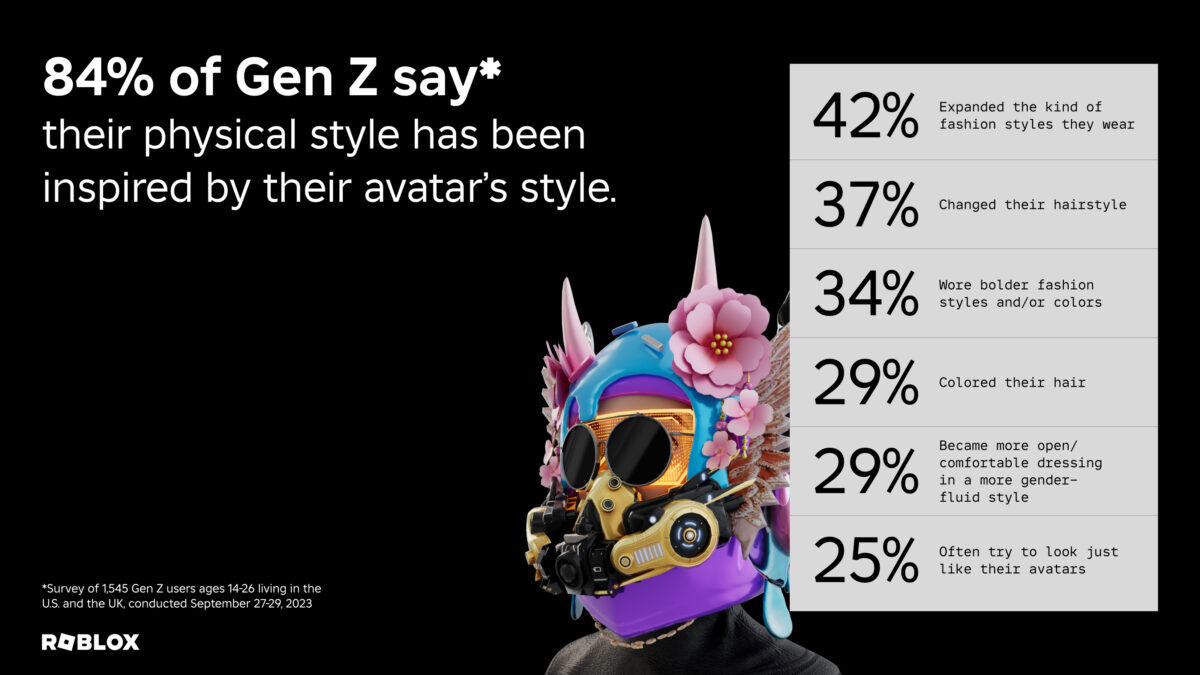 Christina Wootton, Chief Partnerships Officer, Roblox, shared in a press release: "In this year's report, we are looking deeper into the full spectrum of self-expression through digital identity, avatars, and fashion—from the psychology behind creating an avatar look and 'beauty' considerations to the impact of authentic self-expression on the physical style trends, purchasing decisions, and even mental well-being. We are seeing in the data just how much authentic self-expression in immersive spaces means to many people—helping them build confidence and connections, in addition to their style." 
The trend of digital self-expression is reflected in the increasing engagement and sales on Roblox. In 2023, total avatar updates grew by 38% year-over-year, reaching 165 billion. Correspondingly, the purchase of nearly 1.6 billion digital fashion items and accessories marked a 15% year-over-year increase.
Manuel Bronstein, Chief Product Officer, Robloz shared in a press release, "Our growing creator community (including the world's top brands and influencers) is continuously expanding self-expression opportunities for people by creating bodies, heads, clothes, and even movements that represent a diverse range of global consumer interests. No single company could come up with this breadth of choices on its own. As we are opening up creation opportunities to millions, it is clearly changing the game for digital fashion and expression, and we are excited for these opportunities to continue to grow."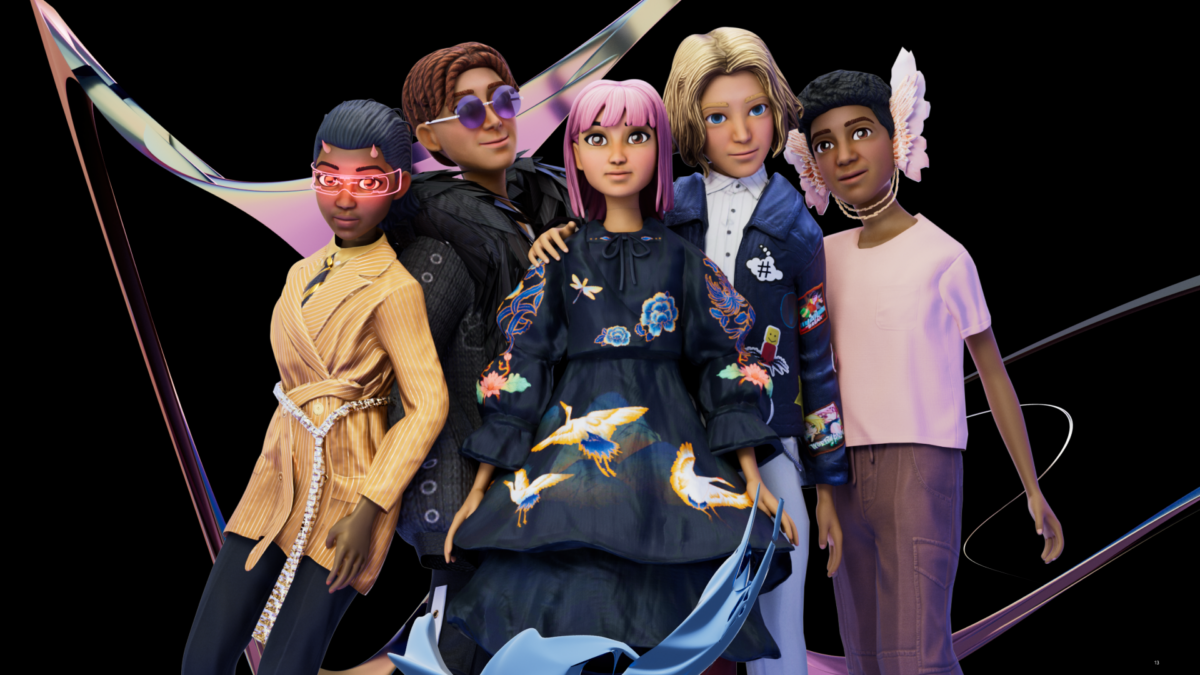 Financial investment in digital fashion is also rising among Gen Z consumers. A significant portion of Gen Z users are willing to spend on styling their avatar, with 52% comfortable budgeting up to $10 each month. Additionally, 19% are willing to spend up to $20, and a further 18% are open to spending between $50 to $100 monthly on digital fashion items.
The demand for exclusivity in digital fashion is evident. The introduction of community-created Limiteds on Roblox has seen a surge in demand for exclusive items. Many of these limited-edition items are resold for more than their original cost, with one notable item, Monstercat's Ruby Pendant, being acquired for approximately $10,000.
Founder and CEO David Baszuck shared an interesting five-year prediction during the 2023 Roblox Developer Conference, "Some Roblox creators will make more money from selling physical merchandise on Roblox than virtual merchandise."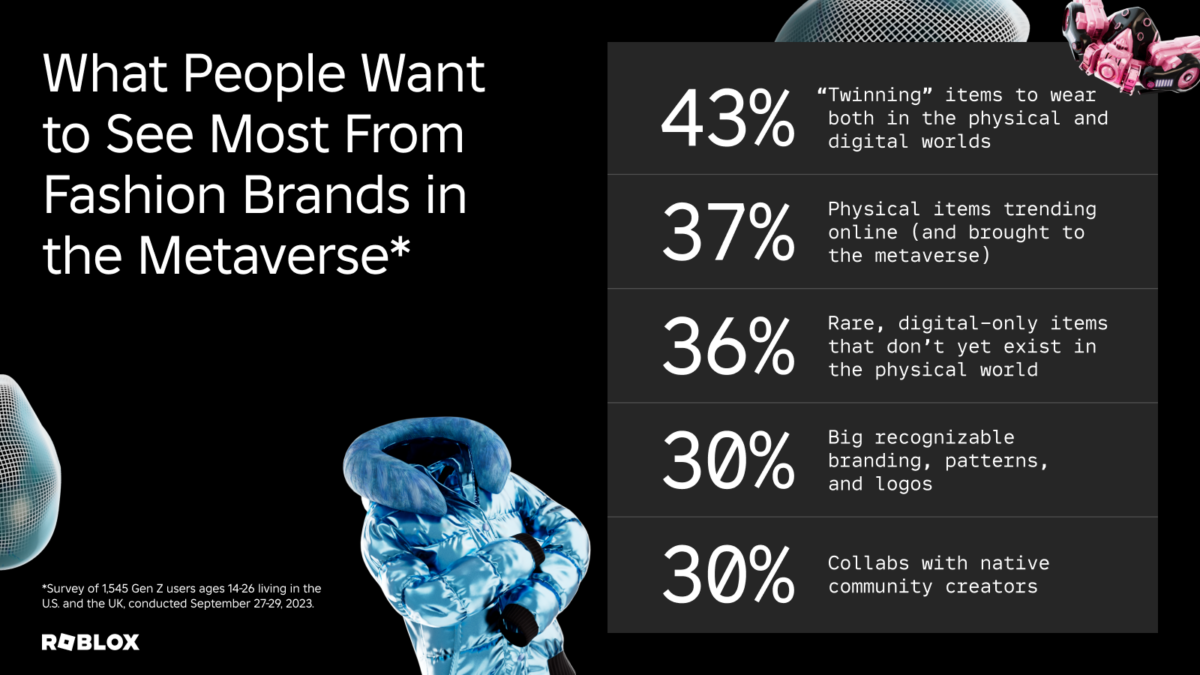 Gen Z's physical style is significantly influenced by their avatar's style. A substantial 84% of Gen Z users admit that their physical style is at least "somewhat" inspired by their avatars, with 54% claiming to be "very" or "extremely inspired." This inspiration is leading Gen Z to experiment with bolder fashion choices, hair color and styles, and even gender-fluid clothing, often trying to replicate their avatar's look in the real world.
Brand recognition in the digital space is crucial and influences real-life purchase decisions. Three-quarters of Gen Z users say wearing digital fashions from recognized brands is at least "somewhat" important, with 47% considering it "very" or "extremely" important. Moreover, 84% of users are at least "somewhat likely" to consider a brand in the physical world after engaging with it virtually, including 50% who are "very" or "extremely likely" to do so.
Karlie Kloss, supermodel and entrepreneur, shared in a press release, "Digital fashion is transforming how people design, style, and share their creations with other people in an increasingly online world. And Roblox is transforming how digital fashion gets created and reaches its consumers, democratizing access to fashion design and self-expression. The top designers in the world with shows during Fashion Weeks will never reach that sort of distribution. That's what's so interesting here—the limitless potential and scale of this space to create and share. In the past, a fashion publication used to play that curation role, and I think still does, but the next generation is going other places for that influence, that taste-making."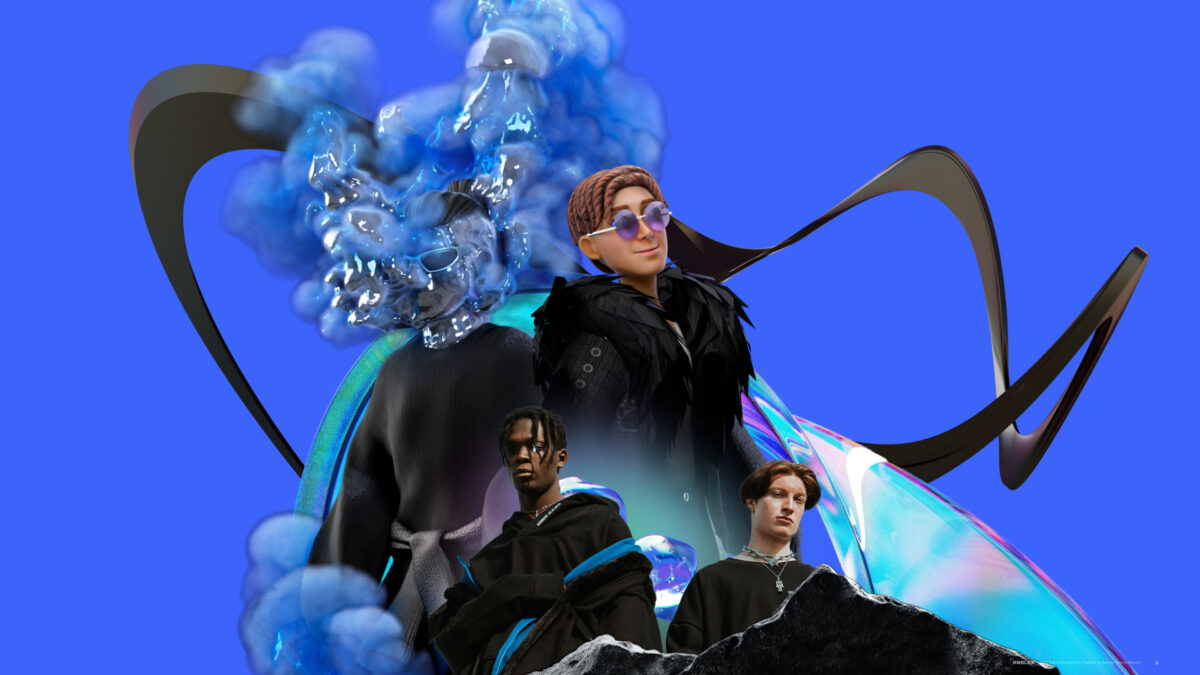 Authenticity in digital self-expression is a driving force for Gen Z in immersive spaces, positively impacting well-being. When selecting their avatar's look, 62% of Gen Z users prioritize that their avatar looks good to them, rather than to others (37%). The vast majority (88%) believe that expressing themselves in immersive spaces has helped them comfortably express themselves in the real world, boosting confidence and improving mental health.
In conclusion, Roblox's 2023 Digital Expression, Fashion & Beauty Trends Report offers invaluable insights into the evolving landscape of fashion and self-expression, particularly among Gen Z. The rise of digital fashion, the influence of virtual avatars on real-world fashion trends, and the growing importance of inclusivity and diversity in the digital space are just a few of the key takeaways. As we move forward, the boundaries between the digital and physical worlds continue to blur, paving the way for a more integrated, creative, and inclusive future in fashion and beyond.