NFT Paris, a leading European web3 conference, has announced the launch of its token: $NFTPARIS.
As the event gears up for its third edition from Feb. 23-24, 2024, at the Grand Palais Éphémère, it promises attendees a more enriched experience. From a modest turnout of 800 enthusiasts at its inception, NFT Paris saw a significant surge to 18,000 attendees in 2023 and is now billed as "the largest web3 event."
$NFTPARIS Token
An important aspect to understand about the $NFTPARIS token is its philosophy of exclusivity. Unlike other tokens available in the market, $NFTPARIS will be airdropped to the NFT Paris community and won't be available for purchase. The intent behind this token isn't to foster speculation but to enhance utility within the NFT Paris ecosystem.
Why the sudden introduction of this token? NFT Paris aims to incentivize the right crowd to attend the conference. The initial token distribution will be based on attendees' collector history. This ensures that the conference sees a gathering of genuine enthusiasts. Additionally, there's an emphasis on rewarding loyalty. Those who've attended previous editions of NFT Paris and those who actively engage with the conference on platforms like Twitter will be recognized and rewarded.
"NFT Paris wants to push the boundaries of on-chain loyalty by rewarding the best users in the web3 ecosystem," Alexandre Tsydenkov, CEO and founder of NFT Paris, shared with nft now. "The potential of open, interoperable loyalty programs is massive and still in a very early stage."
There is also an added incentive for early-bird ticket buyers. The token distribution promotes early ticket purchases by offering diminishing tokens as the conference date approaches.
Token Utility
The $NFTPARIS token offers a range of privileges and exclusive access for token holders. These range from ticket discounts to access to exclusive merchandise. Token holders can also use their tokens to upgrade their tickets, ensuring a more premium experience. Additionally, the token will grant access to limited-edition NFT drops that celebrate the event—adding a unique blend of art and collaboration into the mix.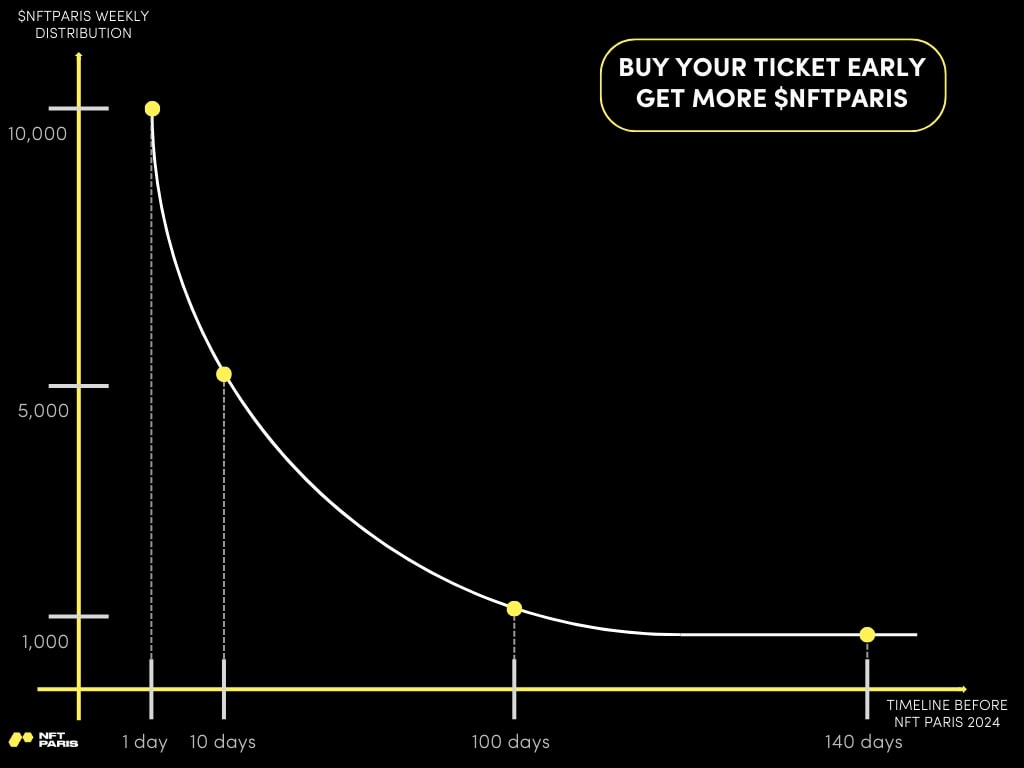 For tech enthusiasts, $NFTPARIS is built on the Polygon blockchain with a total supply of 100 billion. While Coinbase and Metamask are the most commonly used wallets, any Polygon-compatible wallet should work with the token.
The 2024 edition of NFT Paris will serve as a testing ground for $NFTPARIS. The organizers are keen on attendee feedback, which will help refine the token's functionality for future events.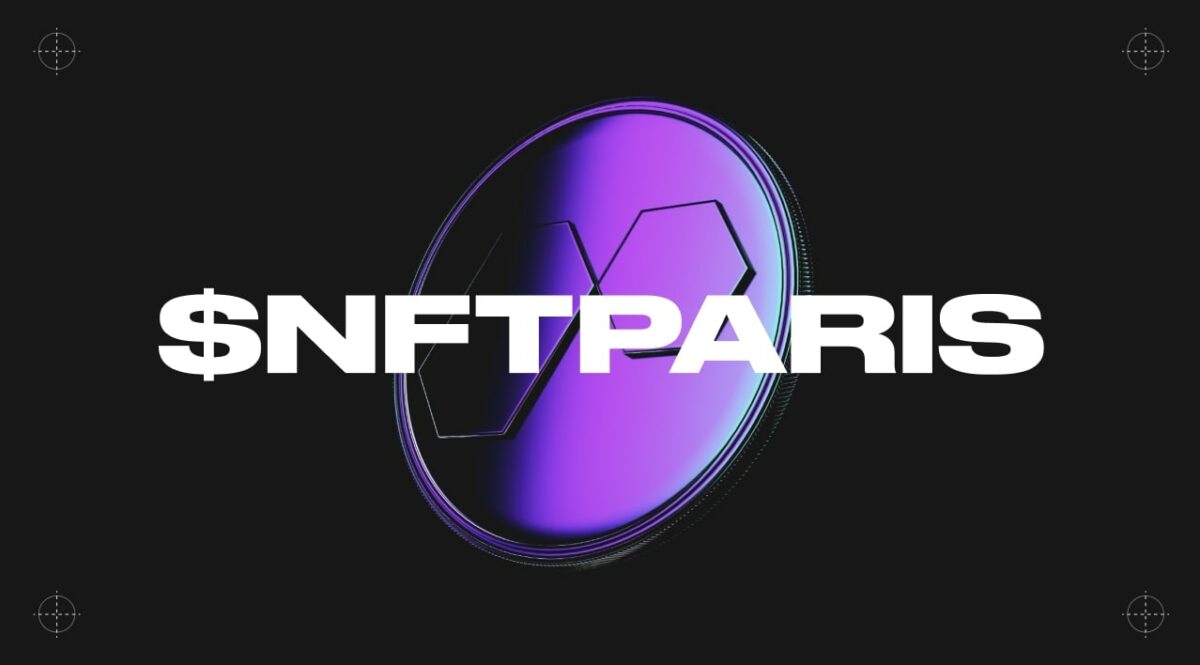 Rewarding Loyalty
The $NFTPARIS token is linked to a loyalty program named HORAK. To join this loyalty program, attendees must mint their NFT Paris ID, which is set to open on October 13th. Once minted, holders can analyze their wallets to earn badges and token allocations, reflecting their web3 activity and collected NFTs.
These tokens are scheduled for airdrop on Oct.18th and are not solely reserved for new members. In recognition of their steadfast support, attendees from previous NFT Paris editions will receive $NFTPARIS tokens as a nod to their engagement and promotional efforts on platforms such as Twitter.
Additionally, anyone who purchases tickets for the event will also receive an allocation. There's a bonus incentive, too; referring someone to mint an NFT Paris ID can further boost one's $NFTPARIS token allocation.
A few key specifics to note: minting an NFT Paris ID offers direct access to both the NFT Paris Loyalty Program and the $NFTPARIS airdrop. Though free, minting may incur some gas fees, and those minting will be prompted to register their unique .nftparis username. Participants are encouraged to use the airdrop eligibility test on Oct. 13th to ensure they're set to go for the actual airdrop on Oct. 18th.
The launch of the $NFTPARIS token promises to be an interesting use case in fostering community spirit and providing a more rewarding experience for conference attendees. Learn more about the initiative here.