It's no secret that the NFT space is a melting pot of culture. Throughout the vast expanse of the NFT ecosystem lives a wide variety of NFT art, photography, music, and more, all created by an even wider array of unique creators. Of course, the NFT space could be doing more to empower underrepresented artists, but that isn't to say that diversity doesn't exist in the NFT space.
And this diversity inherent in our metaverse-centered culture should be and is being celebrated across the blockchain. Whether by way of a large-scale profile picture (PFP) collection or through the endeavors of a digital autonomous organization (DAO), artists of all backgrounds, creeds, and colors are being given their flowers in Web3.
So to further shine a light on diversity in the NFT space, here are a few projects and communities leading the pack.
400 Drums

400 Drums is a campaign dedicated to supporting Indigenous artists, elders, language speakers, and more to harness new online platforms for monetizing their skills while sharing their teachings and stories. The project was created by Four Our Future, an Indigenous-owned corporation founded by Indigenous leaders in Canada. It aspires to explore, contemplate, communicate, and reflect common threads among ancient cultures.
In the case of the 400 Drums NFT collection, a group of developers teamed up with Goddard of Saulteau First Nation, David Fierro of the Westbank First Nation, and Rian Bevan of the Rainbow Tribe to create a set of tokens based on one-of-a-kind Indigenous drums that have been handcrafted by Fierro for over 20 years. The collection is said to be a journey to connect digital spaces to real places, teachings, and art and to build a renewable future for generations to come.
ARTXV
ARTXV is a Web3 community and "cultural hub" focused on providing support for creatives in the disabled community. It was founded in 2021 by two sisters from London, Ava and Tara Halvai. Tara is an autistic, non-verbal artist whose work Ava had hoped to get recognized by the traditional art world but ran into roadblocks at every step due to Tara's disability.
After struggling and being met with dismissive responses that seemed to delegitimatize Tara as an artist, Ava set out to create ARTXV to help amplify the talent and stories of the disabled community in the art industry and Web3. In 2023, ARTXV was announced to be evolving into a non-profit to better help support disability inclusion in the arts across the board.
Your Daytime Fireworks

Your Daytime Fireworks is a multi-part NFT project created by award-winning international artist Cai Guo-Qiang in collaboration with NFT production studio/platform TRLab. The collection offers digitalized versions of Guo-Qiang's coveted real-life daytime fireworks displays. It seeks to teach collectors about the artistic practice of using gunpowder, a method deeply rooted in Chinese culture and heritage.
Your Daytime Fireworks joins ventures such as #TheGoldStandard in celebrating Asian American art, specifically through Guo-Qiang's career and his unique cultural-artistic medium. The project also fulfills TRLab's mission of integrating shared learning about art and artistic practices into the collecting process.
50mm Collective
The 50mm Collective is a digital art group that operates with the goal of providing opportunities and resources to underrepresented communities and artists. The primary focus of the collective is supporting BIPOC trans and queer artists by curating online galleries, providing frequent educational workshops, and connecting them with collectors in the space. Founded by Raven Trammell and Chelsea Quintela, the group also allocates 100 percent of the revenue accrued from its online shop back to funding artists in the 50mm Collective.
NFT 4 GOOD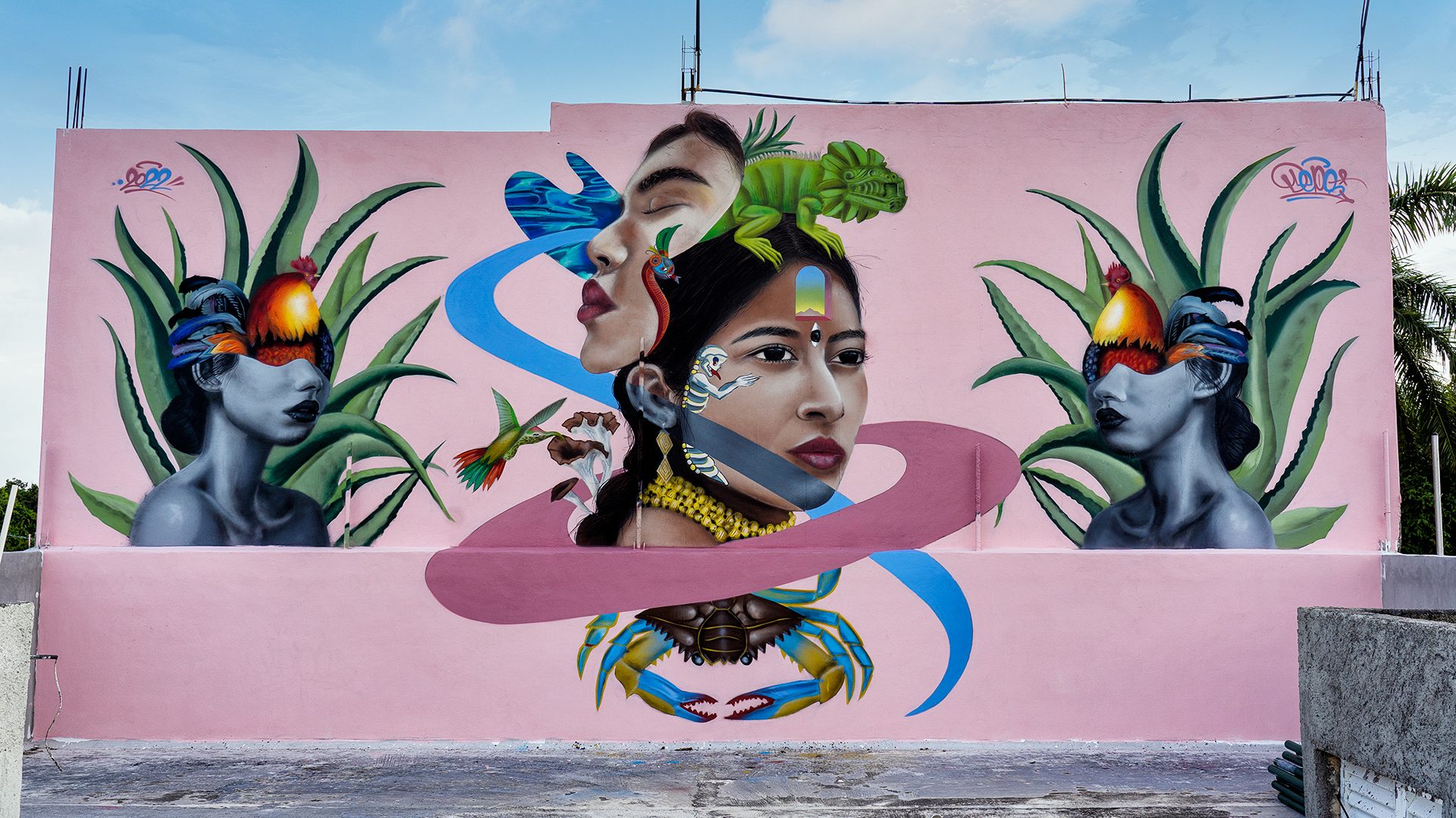 Every year, artists journey to Akumal (a small village in Mexico's Yucatan peninsula region) to decorate the town's walls with paintings. In an effort to bring this longstanding cultural event into Web3, street-art NFT platform Third Rail Art sponsored an NFT collection to bring Akumal art to the blockchain with NFT 4 GOOD.
With NFT 4 GOOD, Third Rail created animated digital versions of 18 murals painted during the Akumal festival to be sold as limited edition NFTs minted on the Polygon blockchain. This unique collection is undoubtedly one of the most significant community-based endeavors that illustrate how art and NFTs can shape the future of underserved regions like Akumal.
8SIAN
8SIAN is an NFT-powered brand that aims to represent Asia in the Web3 space while also empowering Asians to be proud of their heritage, culture, and upbringing. Founded by Nicole Yap and Mr. Hike, the company first got its start with an 8,888-piece PFP collection dedicated to showcasing the unique characteristics and traits of women across Asia.
Since launching in December 2021, the 8SIAN brand has built a strong international community centered around helping Asian individuals to become interested and involved in the NFT space. To date, 8SIAN has collaborated with a variety of large-name brands and imprints, such as Uniqlo, Miss Universe Malaysia, and Vogue Singapore.
BFF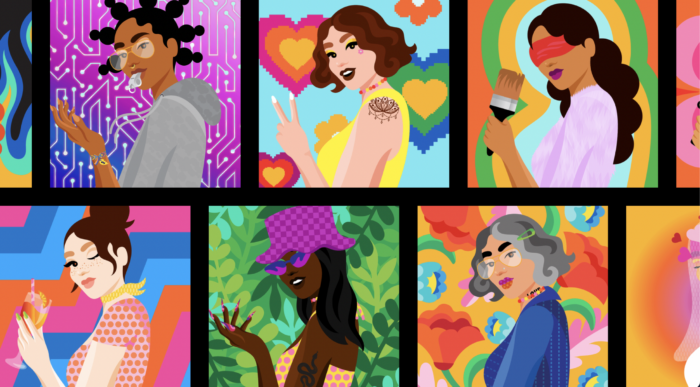 BFF is a "community for the crypto curious" co-founded by Brit Morin and Jaime Schmidt. To help women and non-binary individuals learn, become empowered, and profit from the world of crypto, the platform offers education on NFTs, DAOs, and various blockchain tech. BFF members also have opportunities to earn crypto rewards and learn from the industry-leading women among BFF's founding members, such as Mila Kunis and Gwyneth Paltrow. 
Although the project's broader goal is to become one of the largest decentralized brands on the internet, BFF made its first major foray into the public eye with a 10,000-piece PFP collection entitled You. In line with the collective's mission, the organization also announced the formation of the Belonging and Mattering Council in July of 2022 to highlight opportunities for underrepresented communities in Web3.