It's no secret that white men make up the majority of crypto communities — after all, the "crypto bro" stereotype has been around for years. As of 2022, upwards of 70 percent of the world's cryptocurrency accounts are held by men, with 62 percent of that total being white men, according to a report from Morning Consult. Considering the crypto sphere gave birth to the NFT ecosystem, it's easy to understand how this demographic has ultimately trickled over to our new blockchain-based creative economy.
Anthony Gibbs, founder of The Black Arts Project, noted these systemic issues with representation in the NFT community in a recent interview with It's Nice That. "I realized that there weren't any really high-profile NFT projects that were Black-led and were focusing exclusively on Black voices or Black art," he said.
But it's not just about lack of representation — we've seen racism, prejudice, and discrimination play out in the crypto space on a grand scale. While Web3 could be a solution to the major technical and censorial-based ailments established by centralization, the proliferation of injustice across social media has only continued — a thorn in the side of the digital era.
Diversity does exist in the NFT space. There are many people of color (POC) creators and innovators in the community. That's a fact. But why aren't there more non-white individuals in the top tier of the ecosystem? Why do Black artists and builders continue to account for a small percentage of "top people in NFTs" lists? What can we all be doing to ensure that the voices of Black creators and other POC are better represented in the NFT space?
We spoke to a number of POC artists to get their thoughts.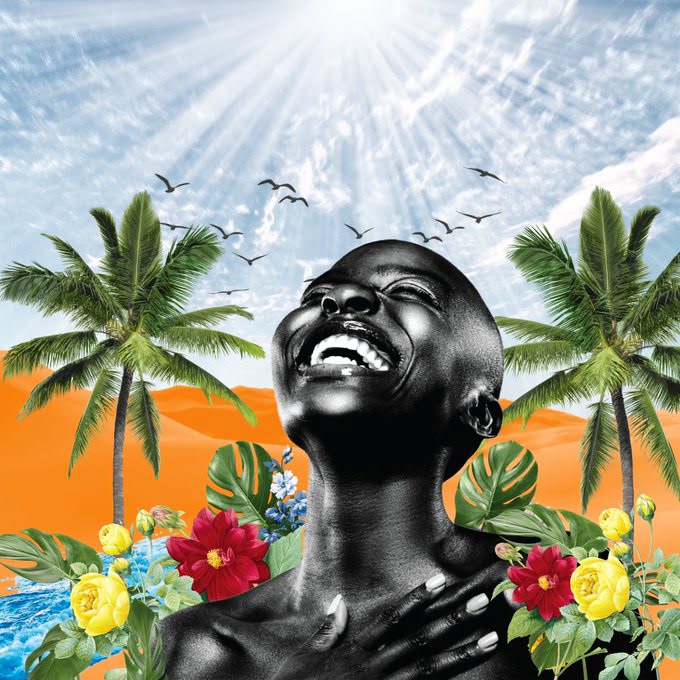 A top-down approach
Although the NFT ecosystem is undeniably a melting pot of art, tech, and culture, the racism present in Web2 has not been ousted from this latest iteration of blockchain technology. Society — and especially as a niche internet microcosm (i.e. the NFT space) — simply won't change overnight.
When it comes to approaching diversity in the NFT space, intentionality is key. The conversation surrounding including, empowering, and celebrating Black people in Web3 is one that needs to be had on a regular basis. Proaction, not reaction is necessary for tempering the community to racial matters and setting the tone for direct and open discussion.
Of course, speaking about the issues isn't enough by itself. The pursuit of actionable ways to empower POC in NFTs must also be encouraged in order to become the norm. As multidisciplinary artist Black Dave puts it, Black people need to be given more opportunities to lead.
"A lot of people think that giving [Black artists] money is the answer. Right? You'll hear a lot of people say, 'If you want to support us pay us.' And I think that that's somewhat accurate, but I think what we really need is opportunities to lead," Dave said in an interview with nft now.
"Stop giving us the community manager position. If you think I'm so good at connecting people, give me a marketing position. If you think I'm so good and skilled and whatever, make up a role for me. So, yes, pay us. But more importantly, put us in better positions."
Doing your due diligence
There are entire ecosystems of POC artists throughout the NFT space. The reality is that they have a presence, but they are both severely underexposed and at times underfunded.
Abieyuwa — a multi-faceted artist and head of community for the African NFT Community — knows through first-hand experience just how difficult it is to gain a foothold as an artist in the NFT space. Through curating and organizing Paradise, the African NFT Community's first-ever exhibition, she's set off on a mission to uplift other artists in a way that both sheds light on the Black women in the space and offers a way for collectors to purchase their art.
Still, she's encountered a good many roadblocks in making Paradise a reality. Even though the inaugural African NFT Community exhibition received a decent amount of word-of-mouth support, Abieyuwa still found it difficult to bring attention to the event.
"It was still very hard to get people to pay attention to it," Abieyuwa tells nft now. "It just sucks because this is kind of monumental. It's the African NFT Community's first-ever exhibition. […] I don't think there have been any other shows where it's just all black women."
For many Black artists within the NFT community, getting exposure takes proactive measures — such as Paradise — to truly drive the conversation and bring art to potential collectors. But, Abieyuwa acknowledges that empowering POC also comes down to doing your due diligence and looking beyond familiar inner circles.
"If you're curating something, isn't [it] part of your job to be discovering new artists? I feel like people need to look beyond the few artists that they already [know]," Abieyuwa tells nft now. "If you even just type in 'Black NFT' on Twitter you would see the biggest page, Black NFT Art, and then from there, you would discover the African NFT Community. People need to put in a little bit of effort to find artists that fit what it is you're wanting to promote or hire."
Invest in underrepresented artists
Over the past year we've learned that while art surely runs the NFT market, artists themselves do not. Even Seneca, the lead artist behind the Bored Ape Yacht Club, still struggles to get proper recognition for her work. If the artist responsible for one of the most popular NFT projects of all time can't get credit, where does this leave independent artists? Especially ones who were underrepresented even before they made the trek into the weird wide world of NFTs?
It's more important than ever to support these artists and, as Umba Daima co-founder Iris Nevins puts it, "put your money where your mouth is."
"Buy art from black artists and support projects created by Black creators even if it's a project that's not going to triple overnight in value," says Nevins. "Part of the process of supporting is knowing that you're potentially not going to get the same return on investment as you would in another project. But that's the sacrifice that you make to help support these groups. Right. Like there has to be some sort of sacrifice involved if you truly want to help."
As the co-founder of both the Umba Daima studio/network and Black NFT Art — a media and community brand empowering Black people in the NFT space through content, promotion, and events — Nevins has devoted her time to uplifting POC in a market that she says can be relatively segregating.
"I think that a lot of people are having very different experiences depending on who they know, who's in their network or their circle, and what kind of information opportunities they have access to," Nevins said in an interview with nft now. "So I think that whilst I'm definitely hopeful and positive about [NFT] technology itself and its ability to, you know, address a lot of issues and provide opportunities for people, I think that the space itself still mirrors regular society. Which is, if you have a lot of money and certain privileges: male, white, upper class, etc., your chances of being successful are just a lot higher."
Yet while projects like Moonbirds — created by prominent internet entrepreneur Kevin Rose — are certainly indicative of Nevins' point, she also realizes that it's the folks with this sort of power and privilege that could ultimately help uplift POC in the NFT space. Imagine if instead of funding more PFP projects, venture capitalists put millions toward comprehensive marketplaces solely for underrepresented artists. In the end, it's all about action and utility.
Final thoughts
It used to be commonplace to see Tweets from NFT collectors asking for others to send them works from Black artists. Surely this was originally seen as a way to help underrepresented artists gain exposure, but as time went on it became clear that many of the NFT influencers begging their followers to send them Black art seemed to have little interest in doing the work to seek out artists on their own.
When it comes down to supporting artists of color, doing your due diligence is a great place to start, but all in all, it's actionable empowerment that will make the difference. To again echo Black Dave, purchasing art from people of color is great, but giving more opportunities to Black and Brown artists could be a true catalyst for change.
This goes far beyond offering the nearest talented POC a job. This can even be as simple as being a fan and an ally of Black artists everywhere by sharing their work, spreading the word, and recommending them for inclusion anywhere and in anything that makes sense.