Last week, OpenSea – the largest NFT marketplace in the game – announced that it will start integrating Solana NFTs onto its platform in April.
For anyone new to the Solana universe, it's important to note that this blockchain works differently from Ethereum. For one thing, Solana is fast – really fast. To date, it's able to process 50,000 transactions per second (TPS) at just a fraction of a penny apiece. This makes it the perfect chain for DeFi projects that aim to compete with our current financial infrastructure (the TradFi stock market, for example, can currently process sub-40 μSec, or roughly 400,000 TPS). In contrast, Ethereum 1.0 only processes between 15 and 45 transactions per second, and high gas fees can deter newcomers or those who are more risk-averse from participating in the ecosystem.
So, what does this all mean for NFT holders? New infrastructure leads to a whole new breed of NFTs – ones that appeal to hardcore traders and builders with their focus on utility, staking, and the metaverse. Now, with a new influx of these types of projects heading to OpenSea, it's starting to feel like another scorching hot NFT summer is right around the corner. But this time, it looks like Solana projects are uniquely positioned to lead the charge.
Here's a quick look at some of our favorites.
Solana Monkey Business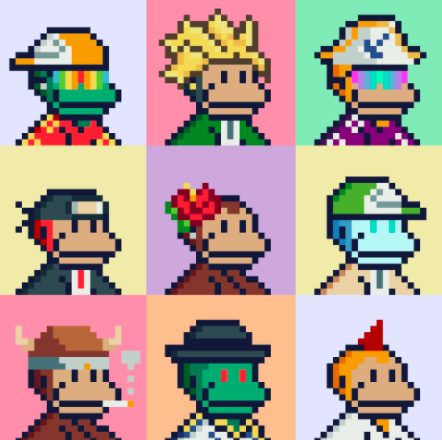 Solana Monkey Business Gen 2 is a collection of 5,000 randomly generated pixel monkeys. You can think of them as a combination of Bored Ape Yacht Club and Crypto Punks PFPs – but on Solana. Essentially, if you're an SMB holder, you're basically considered Solana NFT royalty. As a holder, you get access to MonkeDAO: the first official NFT DAO on Solana. This community offers unparalleled value to its members through meetups and projects, operates its own node on the Solana blockchain, and continuously makes DAO history through its on-chain elections. 
Degenerate Ape Academy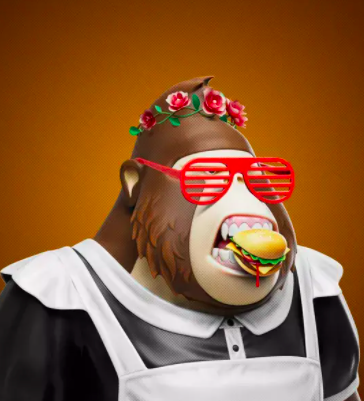 The Degenerate Ape Academy consists of 10,000 ape PFPs that were minted in August 2021. The apes in the collection contain seven main physical features: head, body/clothing, fur/skin, background, eyewear, and mouth, and has 137 possible traits. According to the founders, the academy was founded on the principles of "friendship making, crayon eating and absolute, unregulated, deplorable, degenerate behaviour." The project made history as Solana's first million-dollar NFT collection.
DeGods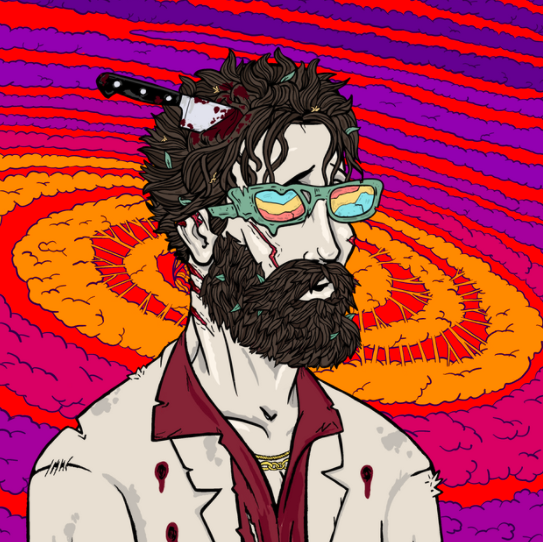 Over the last month, it was almost impossible to scroll through Solana NFT Twitter without reading about DeGods. That's largely because this collection is more than your average PFP project. If you're a holder, you can stake your NFT for 10 $DUST per day – a utility token that will soon be integrated with Magic Eden, Solanart, metaverse projects, and play-to-earn games. The maximum supply of $DUST is 33,300,000, and the only way to mine $DUST is by staking your DeGod or your DeadGod, the aesthetic upgrade that only DeGod holders can get by layering these 1/1 pieces over their original NFT (without changing their metadata or the original rarity attributes). Plus, if you have a DeadGod, you can earn three times the amount of $DUST as a DeGod.
Cets on Creck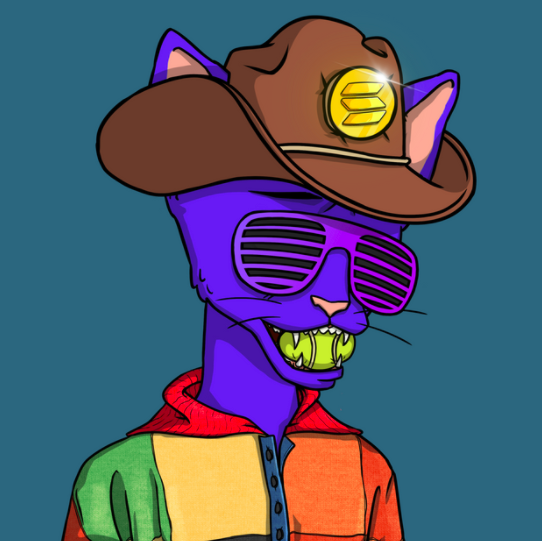 Cets on Creck is a testament to the power of art and community. In an oversaturated market of animal PFP projects, this project had a breakout month this past March, with floor price all-time-high reaching almost 30 SOL. That's largely because of the project's focus on branding and storytelling – who wouldn't want to be part of a world of 6,969 cats who're just here to hang out, chill, and vibe together on the Solana blockchain?
Fearless Bulls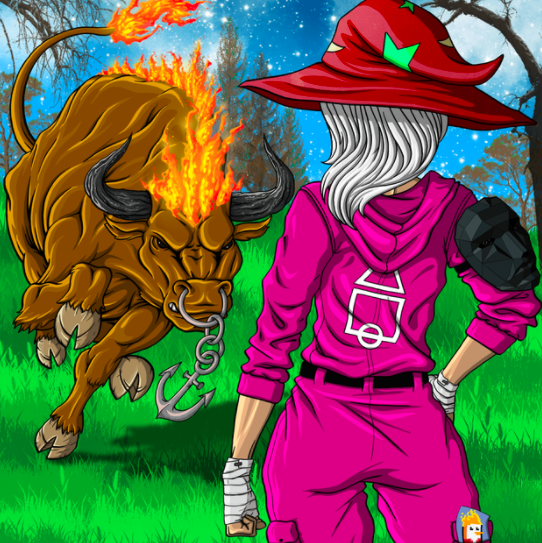 When it comes to Solana NFTs, there's no shortage of business innovation, and Fearless Bulls Club is rethinking jpeg utility from the ground up. If you're a holder, your NFT acts as a ticket into an exclusive DAO community that allows holders to earn profits from the Bullish Growth Fund, which receives 70 percent of the mint proceeds and is in the process of using them to fund marketing efforts, build the brand, and fund the project's business ventures. On top of that, the project is planning an IDO (holders can steak – pun intended – their bulls) and other exciting developments in the future of e-commerce.
Enviro
Because of the lack of gas fees, Solana makes it possible for some pretty visionary projects to be built. Enviro (owned by Moduluc) is one of them and is in the process of creating a photorealistic metaverse that grants access to Enviro Pass holders. Now, the project is working on MWS – Moduluc Web Services – which allows for the exchange of cloud-based rendering services. Enviro owners can rent out their digital real estate and their GPU and earn passive income.
Hawksight
For Ethereum NFT holders, the concept of day trading NFTs is almost laughable – gas fees incentivize owners to hodl like there's no tomorrow. However, with Solana's near-zero transaction fees, it's possible for holders to flip their jpegs much more quickly. That means Solana NFT owners need tools to help them make the most opportune trades they possibly can. Enter Hawksight. If you own a Debonair Degen Hawk, you get access to AI-driven trading signals and NFT social signals, NFT staking rewards, rarity-based rewards when it comes to $HAWK, and access to HawkDAO and revenue-sharing.
Thugbirdz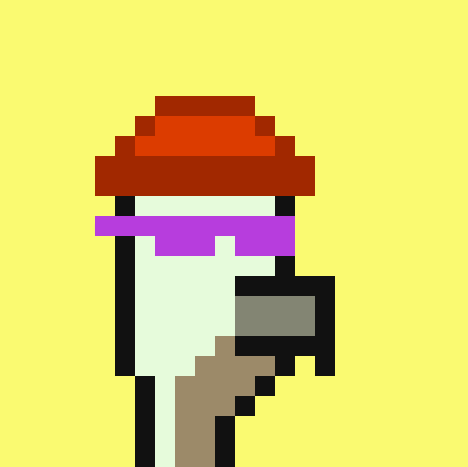 It's almost impossible to think of Solana OG NFT projects without Thugbirdz immediately coming to mind. This collection of 3,333 pixel birds that have rarity traits based on shades, face tattoos, types, shades, earrings, hats, cigarettes, and more is now being run by ThugDAO. Thugbirdz is definitely one to watch, as the DAO is planning to roll out some exciting new developments in the upcoming months. Plus, Anatoly Yakovenko (the founder of Solana) and Wiz Khalifa are holders.
Catalina Whale Mixer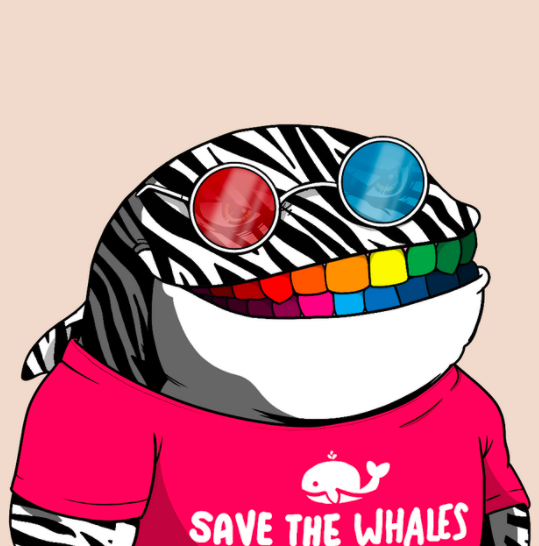 The Catalina Whale Mixer is a Web3 global entertainment franchise "created for all Whales; in life, in business, and in culture. It was created for those who refuse to live within the limitations others set for you, who take risks, work hard, party hard, and live life to the fullest." The founders have big aspirations for the project, and have achieved quite a bit in three short months. They're in talks to develop an animated show based on the world of Whales. Further, characters in the series will be cast from the Catalina Whales Genesis Collection holders. You can read more about all the upcoming projects here.
Mindfolk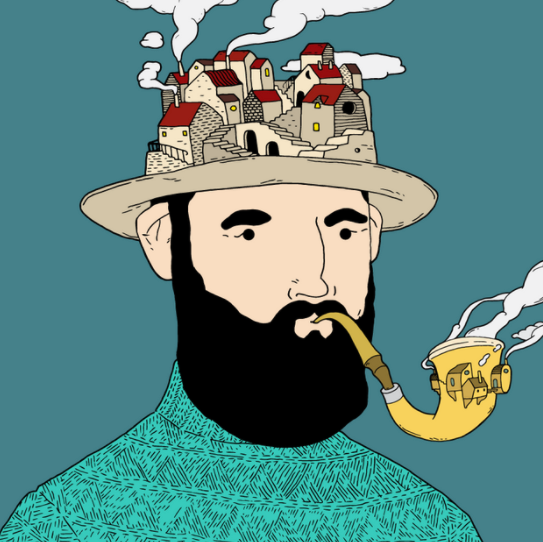 Mindfolk is a unique collection of 777 PFPs tied to beautiful art and intricate lore. Deviating from the norm of thousand-plus collection numbers has certainly paid off for Mindfolk – at the time this article was written, the floor was at 99 SOL. Additionally, holders can gain access to an exclusive community and token. Depending on what you hold – a carpenter, an untrained lumberjack, a trained lumberjack, or one of the seven legendary elders – you earn different yields on the project's utility token, $WOOD. With this token, you can build your own cabin or boat in the Mindfolk universe.