Like fine art and other prized physical collectibles, rare NFTs have quickly become a symbol of wealth, exclusivity, and high status. Of all the NFT grails, few are more sought after than CryptoPunks, a collection of 24×24 punky-looking pixelated art images. Initially birthed by Larva Labs in 2017, the intellectual property of the CryptoPunk collection was acquired in full by Bored Ape Yacht Club founders, Yuga Labs, in March 2022.
With most average consumers priced out of the CryptoPunk floor, many celebrities aped into the blue-chip project during the March 2021 NFT boom. This article highlights the most prominent celebrity Punk owners over the last year. For more on the Punks and their historical importance to Web3 as a whole, check out our Ultimate Guide to CryptoPunks. 
1. Jay-Z (Shawn Carter) – Punk #6095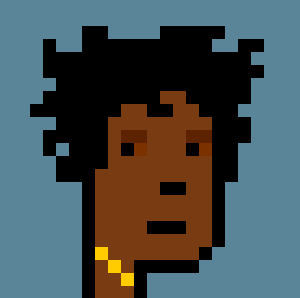 Rapper and billionaire businessman Jay-Z bought his first CryptoPunk in late April 2021 for 55 ETH ($127,717 USD). A known collector of fine art, and one of the brightest minds in business and culture, Jay-Z's purchase signaled a serious endorsement of the legitimacy of NFTs. Almost a year later, his Punk still lives on as his Twitter PFP.
2. Odell Beckham Jr. – Punk #3365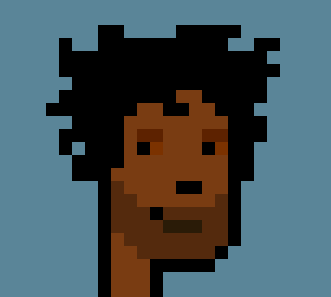 In mid-August 2021, OBJ purchased his Punk from NFT influencer Soby for an undisclosed sum. His first foray into the NFT world, Odell quickly took to Twitter to show off his new purchase and picked up the obj13.eth ENS domain. Since then, he's requested the Cleveland Browns pay for his salary in Bitcoin and taken his Punk to the Superbowl. Odell is currently one of the most famous athletes in the NFT space and now sports a Deadfellaz Twitter PFP that pays homage to his jersey number.
3. Serena Williams – Punk #2950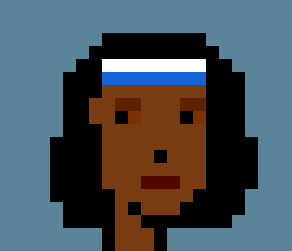 Serena's Punk was given to her as a gift by her husband and Reddit co-founder Alexis Ohanian. Initially purchased for 85 ETH ($177,123 USD) in late June of 2021, Ohanian transferred the NFT to Serena's wallet a month later. Punk #2950 made national headlines when Ohanian wore it as a pin to the 2021 Met Gala. This was an unprecedented move that furthered the awareness of NFTs in mainstream pop culture.
4. Steve Aoki – Punk #6473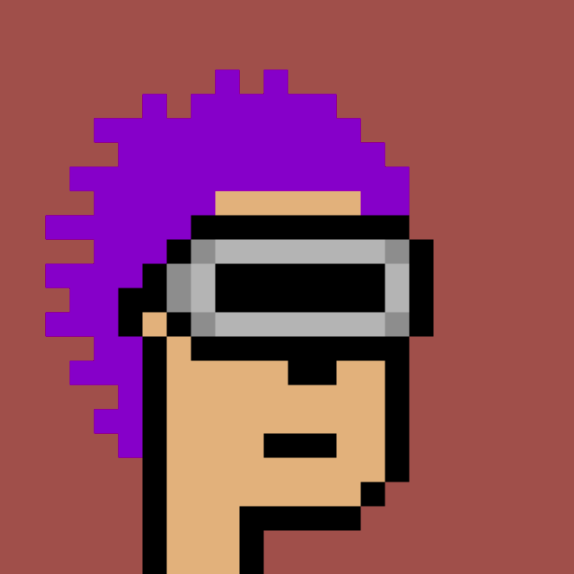 Steve Aoki is one of the most successful celebrity NFT advocates, traders, and creators. He's also behind what is likely the quickest and most lucrative celebrity CryptoPunk trade to date. Steve purchased Punk #6473 in late July for 65 ETH ($160,599 USD) and sold it for 300 ETH (over $900,000 USD) one month later – which means he's technically not a holder. But we still think he deserves to make the list.
5. Gary Vee – Punk #2140 + 59 more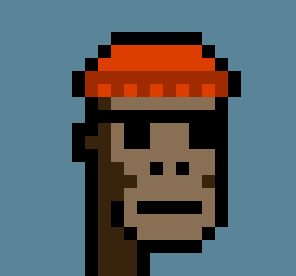 One of the most influential actors in the NFT industry, Gary Vee is the proud owner of over 60 CryptoPunks. With an NFT collection worth close to $100 million, Gary's biggest Punk purchase was Punk #2140. Previously owned by Pranksy, Gary bought this Ape Beanie Punk in late July 2021 for 1600 ETH (over $3 million). In addition to his own Punks, Gary is a large reason for the continued adoption of NFTs among both celebrities and the everyday consumer.
6. Logan Paul – Punk #2294 + 4 more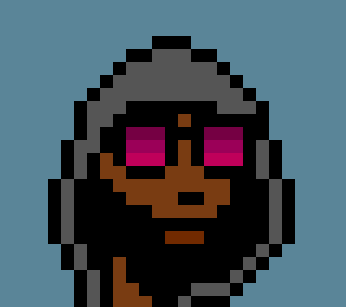 Thanks to an impromptu phone call with Gary Vee in early 2021, Logan Paul is the owner of five Punks (#2294, #6762, #5569, #7861, #4484). The most expensive of the bunch, Punk #2294, was purchased on February 25, 2021, for 110 ETH ($163,003 USD). Since then, Paul has received multiple six-figure offers for each of his Punks, but he's committed to the long-term hold. He's announced publicly multiple times that he has no plans to sell anytime soon.
7. FaZe Banks – Punk #9258 +8 more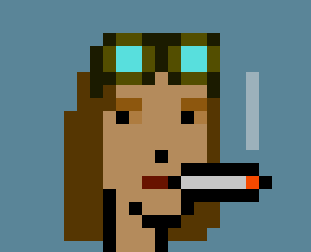 Co-founder and COO of the FaZe Clan esports empire, FaZe Banks is the owner of an expansive NFT collection featuring nine CryptoPunks. While Punk #4283 serves as his current Twitter PFP, Punk #9258 is his most valuable. Purchased in early August 2021 for 88 ETH ($220,772 USD). He also owns: #7960, #5192, #1782, #8264, #7740, #9359, #6056.
8. 3LAU – Punk #6708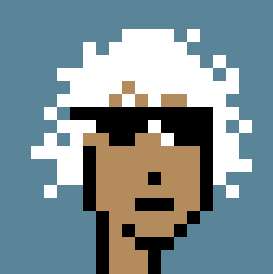 Electronic music artist 3LAU is one of the most influential voices in NFTs. A very early adopter of crypto and NFTs, 3LAU purchased his famous Punk for 29.99 ETH ($50,979 USD) in late March 2021. In addition to his music, 3LAU is the co-founder of Web3 music startup Royal which recently raised $55 million from a group of top investors and musicians.
9. Heidi Klum – Punk #3653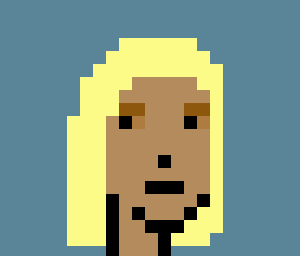 A more recent entrant to the NFT space, Heidi Klum's #3653 Punk was purchased for 80 ETH ($323,829 USD) by an anonymous buyer. It was transferred to her a month later. She now uses her Punk as her Twitter PFP.
10. Jason Derulo – Punk #1961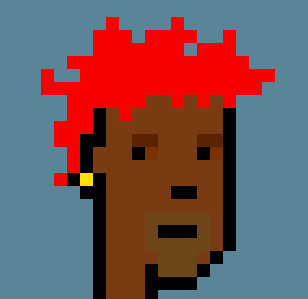 Jason Derulo's purchase of Punk #1961 was coordinated by NFT whale Cozomo de' Medici, who purchased the Punk for 104 ETH ($357,081 USD) in early September of 2021.
11. Marshmello – Punk #8274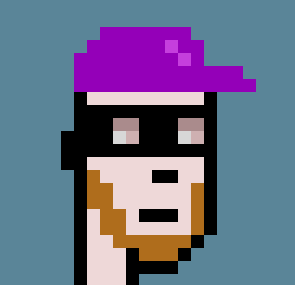 Known globally for his music and masked persona, Marshmello kept his passion for NFTs under the radar for quite a while. After changing his Twitter PFP to Punk #8274, fans quickly discovered his wide-ranging NFT collection featuring grails like VeeFriends and BAYC. Marshmello's Punk #8274 was purchased for 130 ETH ($504,068 USD) in late October 2021.
12. Jordan Belfort – Punk #6033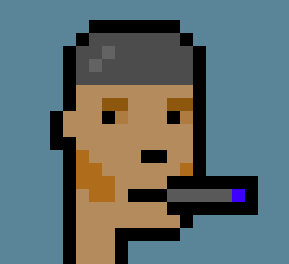 Over the last six months, Wolf of Wall Street Jordan Belfort has become very active on NFT Twitter. Belfort purchased Punk #6033 for 102.49 ETH ($418,372 USD) on October 24, 2021, and has proudly shown it off as his Twitter PFP ever since.
13. Mark Cuban – Punk #869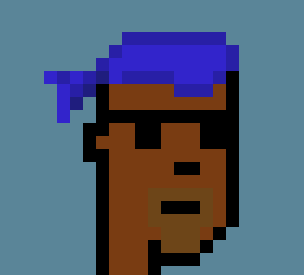 Streaming pioneer, Shark Tank star, and the outspoken owner of the Dallas Mavericks, Mark Cuban has been an early adopter and investor in many NFT projects. Mark's Punk #869, which he purchased in early March 2021 for an undisclosed sum, sits proudly in the first slot of his NFT collection.
14. Tobi Lutke – Punk #1719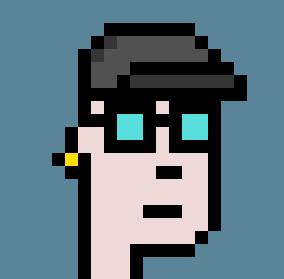 Shopify founder Tobi Lutke purchased his Punk #1719 for 20 ETH ($48,637 USD) in early April. Since then, it's lived as his Twitter PFP .
15. Alexis Ohanian – Punk #8115 + 5 more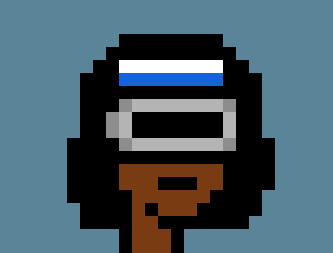 Reddit co-founder and husband of Serena Williams, Alexis Ohanian, owns a total of six CryptoPunks (#8115, #4072, #5339, #1302, #3435, and #5955). Punk #8115 is the most valuable in his collection. Altogether, the Punks are worth more than $2 million according to DappRaddar.