"During the pandemic, I got super into collecting Kobe Bryant cards and Pokémon cards," professional skateboarder Mike Mo Capaldi told nft now, recounting how his upcoming NFT project came to be. 
At 33-years-old, Capaldi was at the height of his skateboarding career when Instagram came onto the scene. Skateboarders, perhaps more than athletes in any other sport, had to get with the times or they'd be left behind. "Our careers really were the bridge between the old model of skateboarding with magazines and video parts, and posting footage every day on Instagram," Capaldi added. 
Given that the skateboarding industry isn't on a fixed time schedule, professional skaters risk fading off into obscurity if they don't post clips of themselves frequently enough on Instagram and other channels. However, it may have been this necessity to digitize his career that prompted Capaldi to think outside of the box on his latest NFT venture. 
Fully Flared
Before the social media age, professional skateboarders would release a video part of themselves every few years in order to showcase the tricks they'd been working on. In the meantime, their fans would have to go to local skateboarding stores and purchase magazines to see pictures of their favorite professional – otherwise, it was radio silence until a video part came out. 
In Capaldi's case, his rapid launch to skateboarding stardom came on the heels of his part in the 2007 video called Fully Flared, which was co-directed by Spike Jonze. Jonze's involvement in the skateboarding film resulted in a higher level of production quality than had previously been seen in the industry, and Capaldi had the opening part at just 18 years old. 
Fully Flared not only put Capaldi's name on the map, but it put him at the forefront of the industry as one of the leading skateboarders of his generation.
Now, he's leading the digital frontier of skateboarding into the blockchain.
Capturing historic moments in skateboarding 
Capaldi's new venture entitled 'ABD Collectibles' is a series of 150 randomized NFTs, which contain one of 33 clips of Capaldi skateboarding in the iconic Fully Flared video. The professional skateboarder already released the first 50 of those 150 NFTs, which sold out within 60 seconds. 
Purchasers of the NFTs may find the golden ticket of ABD Collectibles by opening a 'Legendary' status NFT, which contains the historic clip from Fully Flared of Capaldi doing a switch kickflip down a set of stairs right before the staircase is blown up with explosives.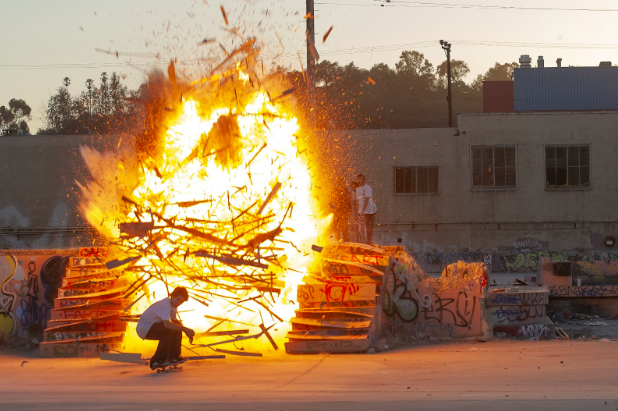 Those that open up the legendary NFT will also be sent a physical card, signed by Capaldi, which contains a piece of the shirt he wore in the infamous clip. 
The acronym ABD is skateboarding nomenclature for the professional faux pas of doing a trick that's 'Already Been Done' by another professional within the skateboarding industry.
"We called it ABD Collectibles because to me, it's already been done by the NBA, and by Pokémon. You get a Michael Jordan card or a Kobe Bryant rookie card, and you're stoked. You don't necessarily do anything with it, you're just happy to own this card. However, nobody has done this within skateboarding." 
"There isn't really anything that's related to skateboarding history. There's no prominent brand that hones in on old moments and makes collectibles out of them as we see with the MLB or the NBA. That doesn't exist," Capaldi explained.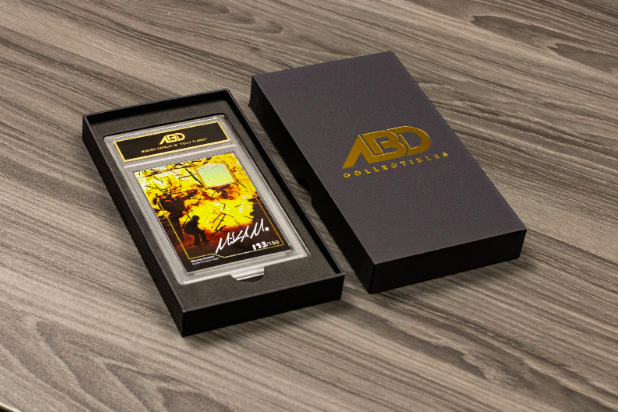 For those that haven't paid close attention to Capaldi's career, his foray into the digital space may seem out of left-field. To others, it's clear that Capaldi has always been interested in taking the road less traveled. For the past eleven years, Capaldi and his brother Vince have been running a successful eyewear company called Glassy, which started due to a similar observation to the one which prompted Capaldi to start ABD Collectibles. 
"Just as I've recently realized that there's no skateboarding collectibles company, my brother and I realized in 2011 that there was no eyewear brand in skateboarding," Capaldi explained. "There was Oakley, and Nike also made some glasses, but there was nothing that was specifically made by and for skateboarders."
From that moment Glassy Eyewear was born, and Capaldi and his brother leveraged their connections in the skateboarding industry to get the company off the ground and into the mainstream.
Now, Capaldi is taking that same entrepreneurial spirit to ABD collectibles. 
"I remember putting a Zion Williamson card up for sale online, and five minutes later I sold it. I got that card in a $14 pack and sold it in five minutes for $300. That's the power of collectibles. And then I just thought to myself, it'd be cool to bring this format to skating. Then the NFT craze started happening, and this opportunity to merge all of my interests came up. I'm really into like, just nerdy tech stuff. And to me, this is a big, nerdy tech project."
Collectibles with utility: The future of ABD
While Capaldi's interest in NFTs stems from his hobby of collecting physical cards, he recognizes the unique potential that digital assets have to offer a utility beyond simply being a collectible. "Utility to me is so important, and the more that the project is supported, the more we will build functionality into the NFTs. Right now, it's purely a collectible," Capaldi explained.

"But to me, the true functionality of an NFT is almost like a password that only one person can own. So let's say, for example, that I did a limited rerelease of my first professional skateboard graphic with a special color. Maybe the only way you could get that is through owning one of those NFTs."
Capaldi also floated the idea of giving NFT holders access to private skateboarding events.
"Maybe we buy 100 tickets to a Street League skateboarding contest, and we have our own ABD section. There are drinks and food and if you have one of the legendary NFTs, then you get access to that zone. These are just ideas and it's very early days, but I think giving the NFTs a community-based utility is the right way to do it. Like having a secret password to a private club."
For now, however, Capaldi is intent on simply turning historic skateboarding moments into collectibles. Though it is a balancing act.
"I want to capture every legendary moment within skateboarding that's ever happened. Any important part of skate history will become a part of our future releases. However, scarcity is also a big part of it. If you oversaturate anything, it's not gonna work. For example, I'll never have a series again. This will be the only series with me in it, and I won't be selling any additional pieces of my Fully Flared shirt after this run."

The next run of ABD Collectibles launches on April 20th.