The Walking Dead media franchise is one of the most popular of the last decade. Throughout its 11-season run, the show racked up impressive viewership numbers, like when more than 17 million people tuned in for the drama's season five premiere in 2014. Those figures helped make it the highest-rated scripted show for viewers aged 18-49, not just on cable, but across all television programming at the time.
And while it's true that ratings for the show declined after that notable peak, The Walking Dead retains a dedicated and passionate fanbase to this day, one that has enthusiastically welcomed the IP's jump into Web3 with several NFT drops this year.
In February, Striker Entertainment (the company representing The Walking Dead for AMC) announced a partnership with the digital collectibles producer Orange Comet to release the show's genesis NFT drop.
The Walking Dead Walker Access Pass collection dropped on March 3, 2022, and contained 5,000 "walkers," each featuring more than 30 traits. Access Pass holders gain exclusive perks like access to future drops, autographed merchandise, and in-person events, and the collection sold out in less than 24 hours. The company released another collection called Daryl's Motorcycles on April 14, 2022: a set of 5,000 motorcycles and 50 model-kit bikes NFTs that pay homage to the character Daryl Dixon's iconic bike.

Now, Orange Comet will release the Degenerative Walkers collection on July 28, 2022, according to a press release shared with nft now. Walker Access Pass holders will be able to mint one or more of 5,000, 1 of 1 zombie NFTs, and will later receive airdrops of three additional NFT versions of their zombie displayed in increasing states of decay.
Each NFT airdropped to holders will have the same physical traits as the original NFT, but look progressively more decomposed and decrepit than the last. Those who buy a Degenerative Walker NFT at any stage on the secondary market will inherit the remaining airdrops. Starting at 5,000, the collection will grow to 20,000 Degenerative Walkers over a few months.
Building The Walking Dead Lands
"The response from the fanbase has been unbelievable," said Orange Comet CEO Dave Broome in an email exchange with nft now. "It was our hope that we could appeal to NFT collectors who weren't fans of the show by doing the best quality work in the space while at the same time appealing to The Walking Dead fans who never purchased NFTs but were excited about what they were seeing from us."
Orange Comet is using these NFT drops to help build out the show's metaverse, The Walking Dead Lands, a "post-apocalyptic open-world build-and-earn experience based on The Walking Dead universe." Users will be able to purchase land, build structures, and earn in-metaverse rewards for doing so.
"The creative backstory for the collection does reference the fact that these walkers have been captured for research and experimentation," explained Orange Comet's Chief Creative Officer and CoFounder Dante Ferrarini in an email exchange with nft now. "So, it is likely that some interesting alterations will become visible in the later stages."
As part of its ambitious plans, the company aims to release five Walking Dead-related NFT drops yearly. One upcoming drop that the company has released little information about to date is its Avatars collection.
Orange Comet said it modeled and hand-painted these avatars in a highly detailed way to create something like a digital twin of the show's cast members.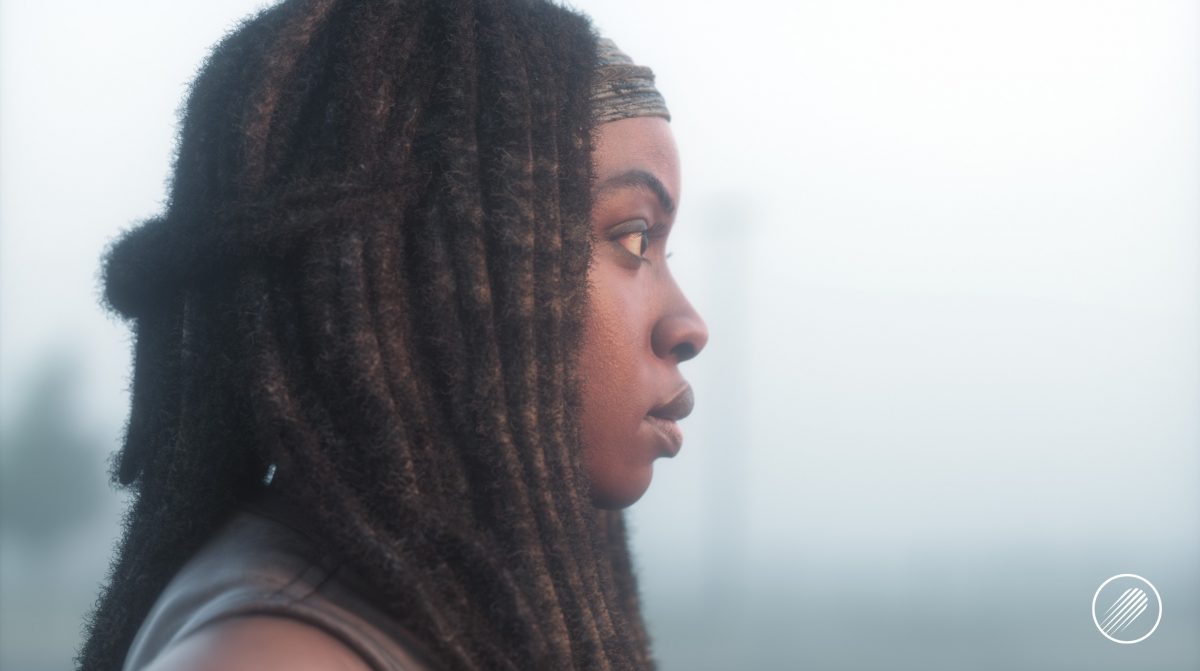 "Along with walkers, human avatars will play a strong role in The Walking Dead Lands," Ferrarini said. "We will be doing multiple human avatar drops, the first will be later this year, [which is] a set of detailed 3D recreations of some of the most notable cast members. Next year, we plan on releasing avatars that collectors can customize at time of mint. In all cases, these characters will convert to The Walking Dead Lands metaverse assets."
The key goal in The Walking Dead Lands metaverse will be to rebuild the world after the walker apocalypse. Users will be able to build structures and defenses, use tools and vehicles to explore various biomes, and scavenge for materials and rare resources.
They will also be able to "mint their own faction," a unique capability given to land owners who craft a "fully realized" plot of land that generates excess resources. And users can even sell their "Faction NFT", in addition to all character and tool assets that come with it.
"There is quite a lot to discover, and we'll reveal much more about this experience over the coming months," Ferrarini added.