Traversing the world of non-fungibles is a daunting task. With so many new NFT projects, artists, and large-scale collections cropping up weekly, it has become nearly impossible to keep up with all the new and exciting happenings.
Previously, all that was needed to find the latest NFT craze was a simple browse through OpenSea. But things have changed drastically since the 2021 NFT boom. Now, NFT enthusiasts have to really be mindful of what and where they collect.
To aid in the unearthing of awe-inspiring NFT endeavors both new and old, nft now presents Undervalued: a weekly column highlighting innovative projects, collections, and artists pushing the NFT space forward.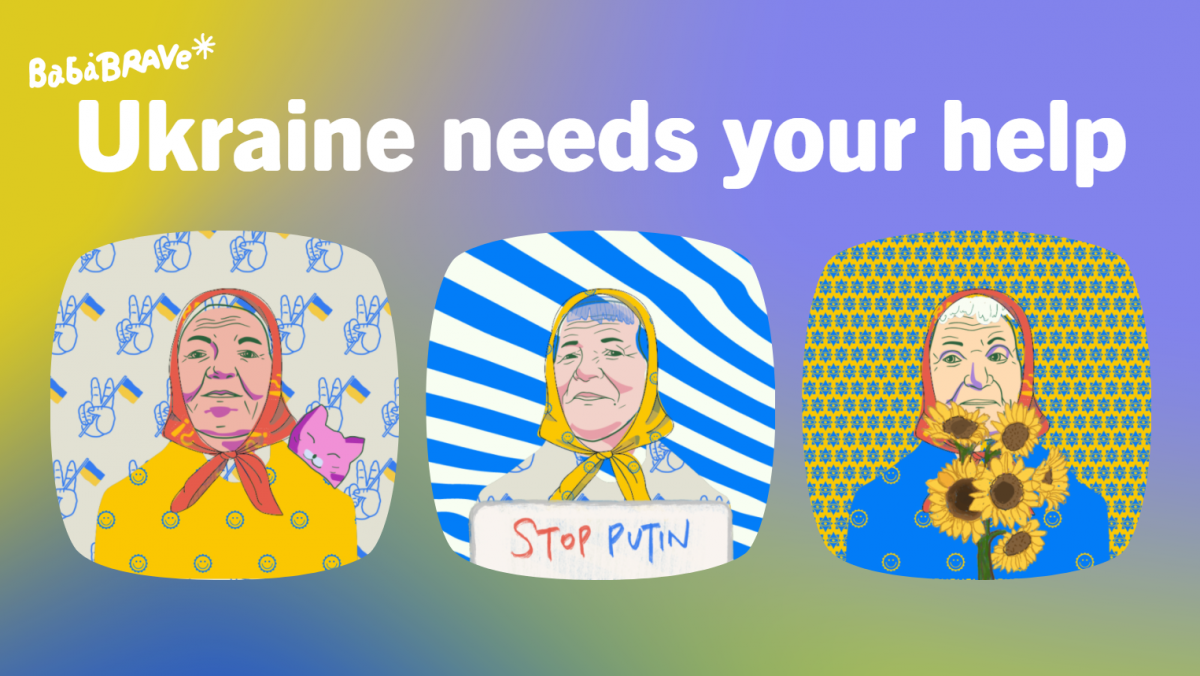 Baba Brave is a generative PFP collection of 10,000 NFTs launched on March 22, 2022, via the Polygon blockchain. The project was created by Russian content creator Sasha Ozornin and activist/Google UX designer Susan Park for the sole purpose of raising money for Ukraine relief.
With 100 percent of funds raised from the project to be donated directly to Unchain Fund, Baba Brave embodies the spirit of NFT philanthropy that was recently bolstered, in large part, by UkraineDAO. Furthermore, when the Baba Brave crew says 100 percent of funds, they mean it, as all royalties generated from OpenSea secondary sales of the project will also be donated to Unchain.
XCOPY, one of the most influential crypto-artists of all time, launched a new Nifty Gateway collection on March 24, 2022, reigniting the conversation surrounding the value of NFT art. One piece in particular, Max Pain, was released as an open edition and sold 7,394 NFTs at $3,108 each, raking in a total of $22,980,552.
In the past, open editions have been subject to debate as many collectors believe identical NFTs to be lesser in value than to other forms like 1/1 and limited editions. As NFTs, at their core, thrive off of the fact that they are "nonfungible," or, unduplicable, open editions have been said to be an unnecessary facet of the NFT ecosystem.
Yet, as a proponent of art being the sole utility of NFTs at times, XCOPY made a statement with his most recent drop, leading many within the NFT community to comment on minting NFT art simply for art's sake.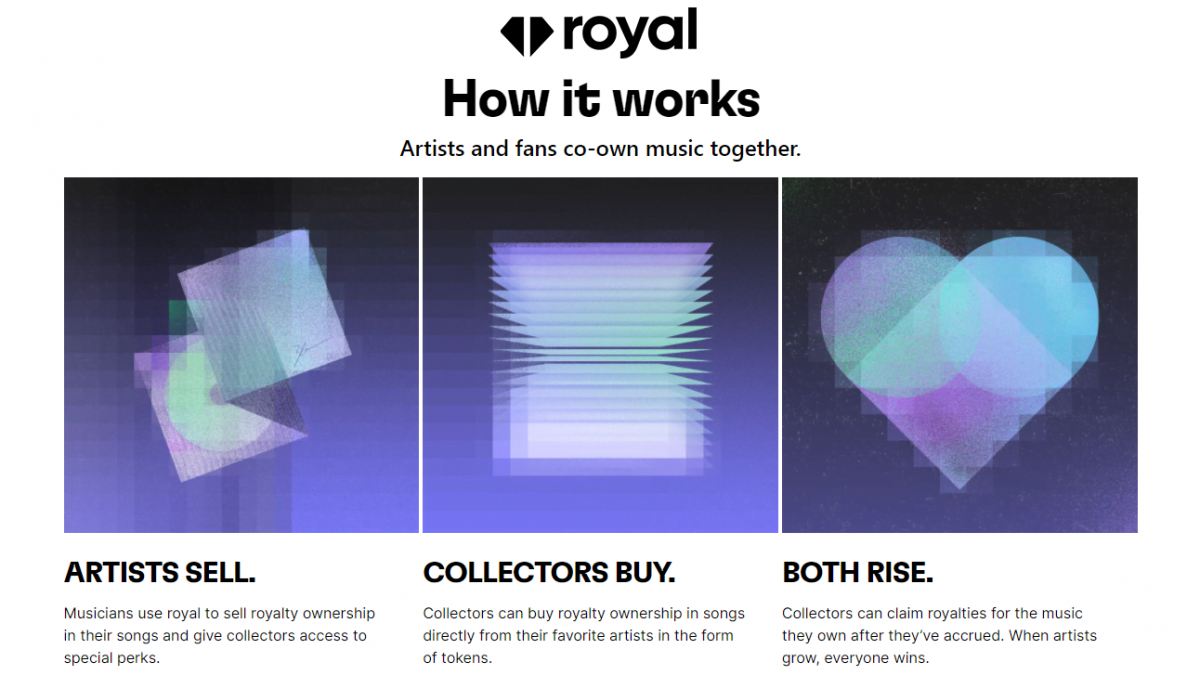 Since Oct. 2021, superstar DJ 3LAU has been helping define the music NFT ecosystem with his curated platform Royal. Yet, while Royal's drops attract a great deal of attention within the NFT community, the value of Royal NFTs, or LDAs (Limited Digital Assets), seems to be somewhat misunderstood.
The value of LDAs should be old news by now to those who understand the mechanics of Royal, but for the many flipping Royal tokens on the OpenSea secondary market, the true purpose behind Royal LDAs seems to be lost. Royal LDAs are, put simply, royalty-bearing NFTs. And the value of these NFTs is unlocked through long-term holding.
To break it down further: Royal NFTs allow their holders to receive a percentage of royalties from streaming services. This percentage depends on what artist you collect from and which tier the NFT was minted within (each drop usually has three tiers). All in all, Royal LDAs are serving to revolutionize the way music royalties can be distributed by way of NFTs.
Bad Cards Club is a play-to-earn card game launched on Feb. 18, 2022, that features a collection of 6,969 NFTs playing cards. The project aims to distill NFT and web3 humor into a tradeable, fill-in-the-blank card game that is centered around community and online interpersonal connection.
In the past, we saw a trend of play-to-earn projects attempting to leverage their PFP collections on the promise that developers would immediately go to work on a themed game upon sellout. Yet Bad Cards Club, a first-of-its-kind blockchain humor card game, seems to have taken a different approach.
The BCC developers made the decision to roll out their game in conjunction with the launch of the collection, making key roadmap features available even prior to sellout, which the collection is still far from. And the community response has been incredibly positive, as although BCC isn't an overly popular project, they have still found ways to promote their unique game by partnering with prominent PFP projects like CryptoSkulls, World of Women, and more to play cross-community games via Twitter and Discord.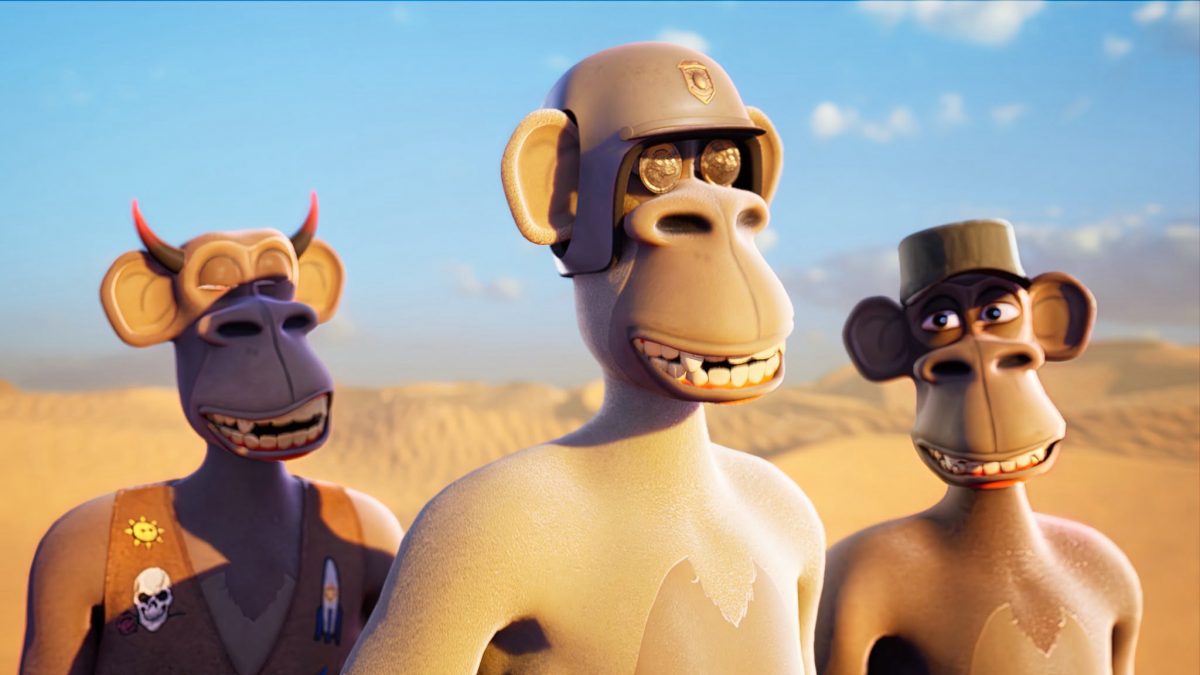 Interleave Genesis was launched on Dec. 16, 2021, and is the first NFT drop from a new NFT production team created by prominent NFT collector/influencer Loopify. The collection is comprised of 8,547 NFTs that each act as a membership to the Interleave community, where holders are empowered to submit their owned NFTs for features in upcoming films as well as help propose concepts for future Interleave projects.
At its core, Interleave is an NFT production studio. And the studio's first endeavor is the Archadia Trilogy which will feature three 3D animated films about humanity restarting after a colossal meteor hits the earth. With Interleave, Loopify hopes to help populate the media and film sector of the NFT market. As we've seen actors and filmmakers flock to NFTs recently, Interleave hopes to take an NFT-first approach, collaborating with other projects to help bring NFTs to life.
Considering film, print, television and other forms of media are still widely underrepresented in the NFT market, Interleave is providing a real-time look into what bootstrapping an NFT production studio looks like. With animes, mangas, hyper-casual games, and more slated to come from the studio, it will be interesting to see how Interleave uses NFT technology to roll out future projects.
Editor's note: At the time of publication, members of the nft now staff are holders of XCOPY and Bad Cards Club NFTs.