Let's face it: The NFT space moves really fast. Considering how quickly things can change in the metaverse, a week in NFTs might as well be a month IRL.
Don't get us wrong — the more people onboarded into the space, the merrier. But because of the constant influx of great art and ideas, it's becoming increasingly difficult to keep up with all the news, launches, and general happenings.
Well, you can put the days of endless Twitter and Discord scrolling behind you, as we pull together a weekly list of upcoming NFT drops you definitely don't want to miss. Here's what to look out for this week.
Trigon Art x Georgina Hooper
Who: Trigon Art and Georgina Hooper
What: Two editions
When: March 20 @ 6 p.m. ET
Where: Nifty Gateway
Why: An artist and Ph.D. scholar exploring traditional Chinese painting through the lens of neuroscience and creative practice, Georgina Hooper has teamed up with newcomer curator Trigon Art for a series of AI-inspired editions. With the first, Sapphire Sea, generated through a text prompt on DALL·E, and the second, No Brighter Jewel, a painted watercolor translation of the first, Hooper says these two works serve to represent her process of transforming and translating the digital to the physical.
70s Music & Culture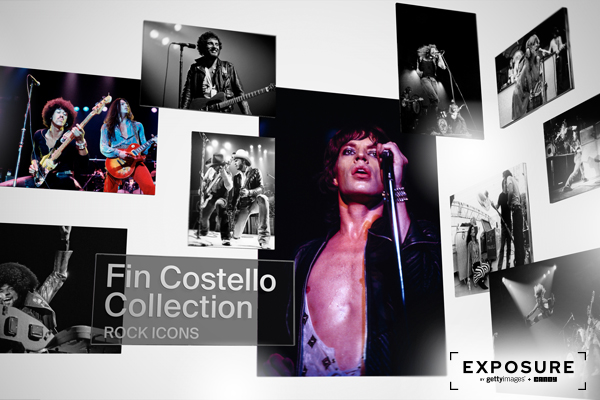 Who: Getty Images and Candy
What: Photography editions
When: March 21 @ 1 p.m. ET
Where: Candy.com/gettyimages
Why: In May 2022, Candy Digital and Getty Images began jointly developing a diverse array of digital collections derived from Getty Images' extensive media library. Now, after nearly a year of effort, the first collection is set for release. Entitled 70s Music & Culture, this first volume from the collaborative endeavor features images from five of the most skilled photographers of their generation.
Archive of PEACEMINUSONE
Who: G-Dragon and Fandom Studio
What: 13,444 puzzle piece NFTs
When: March 21 @ 9 p.m. ET
Where: OpenSea
Why: The first of three drops to come from K-pop phenom G-Dragon, Archive of PEACEMINUSONE features a multitude of puzzle pieces that make up the artist's original painting, Archive 2016. Hosted on BNB smart chain, the collection comes packed with utility. Each NFT allows holders to order merch with their puzzle piece printed on it, access a corresponding puzzle game, and receive the chance to win concert tickets and more.
The Now Pass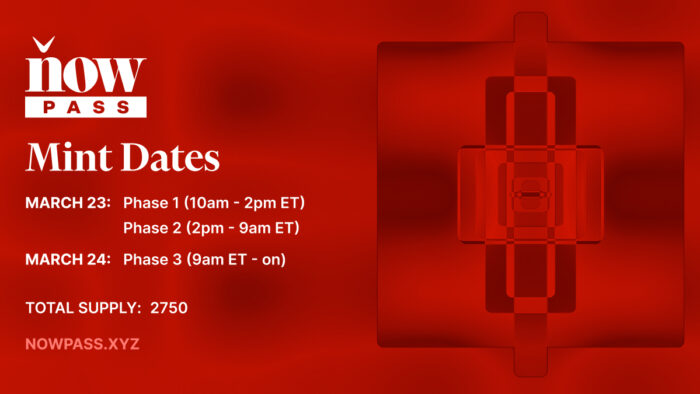 Who: N3 Foundation
What: 2,750 access pass NFTs
When: March 23 @ 10 a.m. ET
Where: NowPass.xyz
Why: The Now Pass is a dynamic, interactive NFT collection which offers holders exclusive access to nft now's Now Network — an ecosystem of media offerings and initiatives based on the values of digital ownership and a reciprocal relationship with the NFT community. The endeavor represents the need for Web3 to change the outdated, regressive media model for the better. Learn more here.
Antisocial
Who: Perry Cooper
What: Limited edition and raffles
When: March 24 @ 1 p.m. ET
Where: MakersPlace
Why: For his first solo drop in two years, multidisciplinary artist Perry Cooper returns to MakersPlace with Antisocial: A collection exploring the influence of social media algorithms and how they shape our expectations and reality. Minted on his own Manifold contract, the collection features an array of edition pieces and includes redeemable custom Infinite Objects.