Let's face it: The NFT space moves really fast. Considering how quickly things can change in the metaverse, a week in NFTs might as well be a month IRL.
Don't get us wrong — the more people onboarded into the space, the merrier. But because of the constant influx of great art and ideas, it's becoming increasingly difficult to keep up with all the news, launches, and general happenings.
Well, you can put the days of endless Twitter and Discord scrolling behind you, as we put together a weekly list of upcoming NFT drops you definitely don't want to miss. Here's what to look out for this week.
The Signature Series — Volume I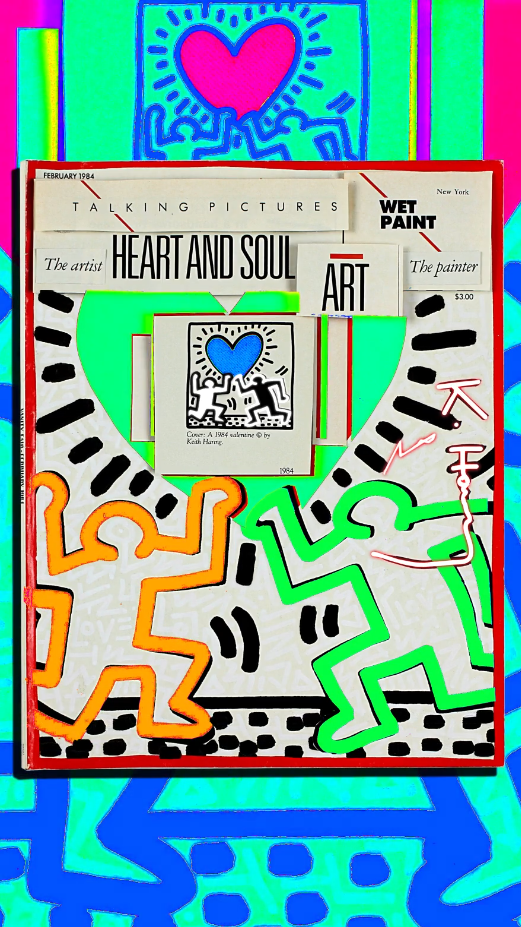 Who: Marco Santini
What: 6 one-of-one NFTs inspired by some of the masters of modern art
When: November 29 @ 12:00 p.m. ET
Where: MakersPlace
Why: New York-based artist Marco Santini is offering collectors a chance to take part in the legacies of some of modern art's most beloved artists through his upcoming Signature Series. NFTs included in each installment of the collection will feature digital "reimaginings" of each artist's art books, done in a distinct animated collage style. Among the list of featured artists for this first drop are Keith Haring, Frida Kahlo, Henri Mattise, Andy Warhol, and more.
Runaways of the Neverworld
Who: Runaways of the Neverworld
What: 6,666 demon NFTs with certified drip
When: November 30 @ 12:00 p.m. ET
Where: rotn.io
Why: Been searching for a more interactive PFP NFT minting experience? Look no further. Runaways of the Neverworld is offering its community — along with anyone else interested in picking one of these bad boys up — a unique "Choose Your Character" minting experience thanks to its Mystery Box feature. Upon minting one Mystery Box, users can choose to open it and select one of three Runaways of the Neverworld NFTs to permanently keep. With each NFT possessing a combination of over 200 hand-drawn traits heavily influenced by contemporary streetwear culture, there's a fair shot the NFT you possess will end up totally dripped out.
Pre-Process
Who: Casey REAS
What: 120 unique generative art NFTs
When: November 30 @ 1:00 p.m. ET
Where: art blocks
Why: With an origin story dating all the way back to 2003, what initially began as a series of physical sketches quickly evolved into sketches done in code. Since then, REAS has largely centered his work as a generative artist around the dynamic circles that would dominate much of his subsequent works. Pre-Process sees the artist tracing back the roots of his journey in generative art, fleshed out with the coding expertise he's picked up along the way since then. Twenty-five percent of proceeds from this sale will be sent to the DMA Root Fund for donation, a non-profit organization focused on supporting students who "self-identify as part of the Black community or to any group that is indigenous to the American continent, and/or have demonstrated leadership in Black or Indigenous-related community service.
Stranger Things Scanned Props Collection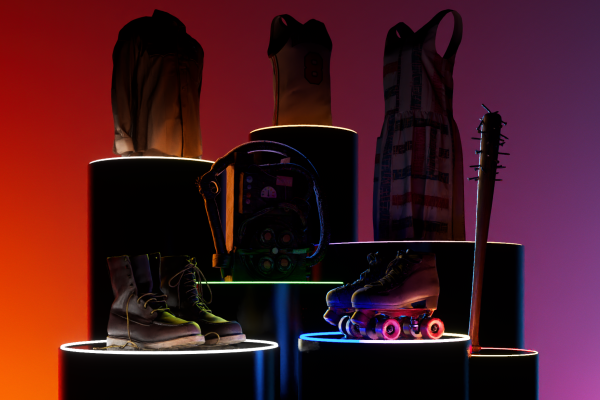 Who: Candy
What: 7 digitally scanned Stranger Things props, 500 editions each
When: November 30 @ 1:00 p.m. ET for early access, 2:00 p.m. ET for all other sales
Where: Candy
Why: It's hard to argue that when TV shows or film productions hold auctions for props used on set, their most devoted fans will stop at nothing for an opportunity to pick up one of these exclusive items. But what if owning these items didn't have to be so exclusive? Enter Candy, who will provide fans of the Netflix staple Stranger Things the chance to own one of seven digitally scanned props used on the show.
The Crypto Bro
Who: Musketon
What: 200 NFTs with complementary physical collectibles
When: December 1 @ 6:30 p.m. ET
Where: MakersPlace
Why: Vector artist Musketon is adding an entirely new plane to his creative output with the upcoming release of his CryptoBro collection. Meant as a playful jab toward the crypto and NFT communities, the Crypto Bro collection attempts to give shape to the stereotype of the typical blockchain enthusiast formed over the years in the journalism of conventional media publications. As the story goes, upon presenting a toy manufacturer with his design for this new-age techbro, they liked it so much that they approached Musketon about turning his idea into an actual toy. For those looking to gift a satirical phygital collectible with a physical counterpart for the blockchain technology enthusiast in their life, this is dropping just in time for the holiday season.