There's no shortage of creepy, strange, or eerie projects in the NFT space. And since it's Halloween season, there's been an uptick in activity surrounding spooky NFTs. From zombies and goblins to skulls and mutants, there's something for everyone, no matter your taste.
Let's celebrate the macabre-themed NFT projects doing the most for this spooky season with a list of collections and communities to join just in time for Halloween.

Deadfellaz is a zombie-themed PFP project created by crypto artist PsychStreetFight and his wife, Betty. The collection of 10,000 NFTs — which launched toward the beginning of August 2021 and has a current floor price of 0.87 ETH — depicts a horde of fashionable undead avatars with varying traits.
Every Halloween, Deadfellaz "infects" the work of other artists, resulting in a unique collection of collaborative pieces. In 2021, chosen artists and communities included Ghxsts , Cool Cats, and Stephy Fung. This year, ThankYouX, Claire Silver, and Emonee LaRussa are among the chosen collaborators. Each artist creates a Deadfellaz-inspired piece in their own style — and in return, Psych created a Deadfellaz NFT inspired by the artist themselves.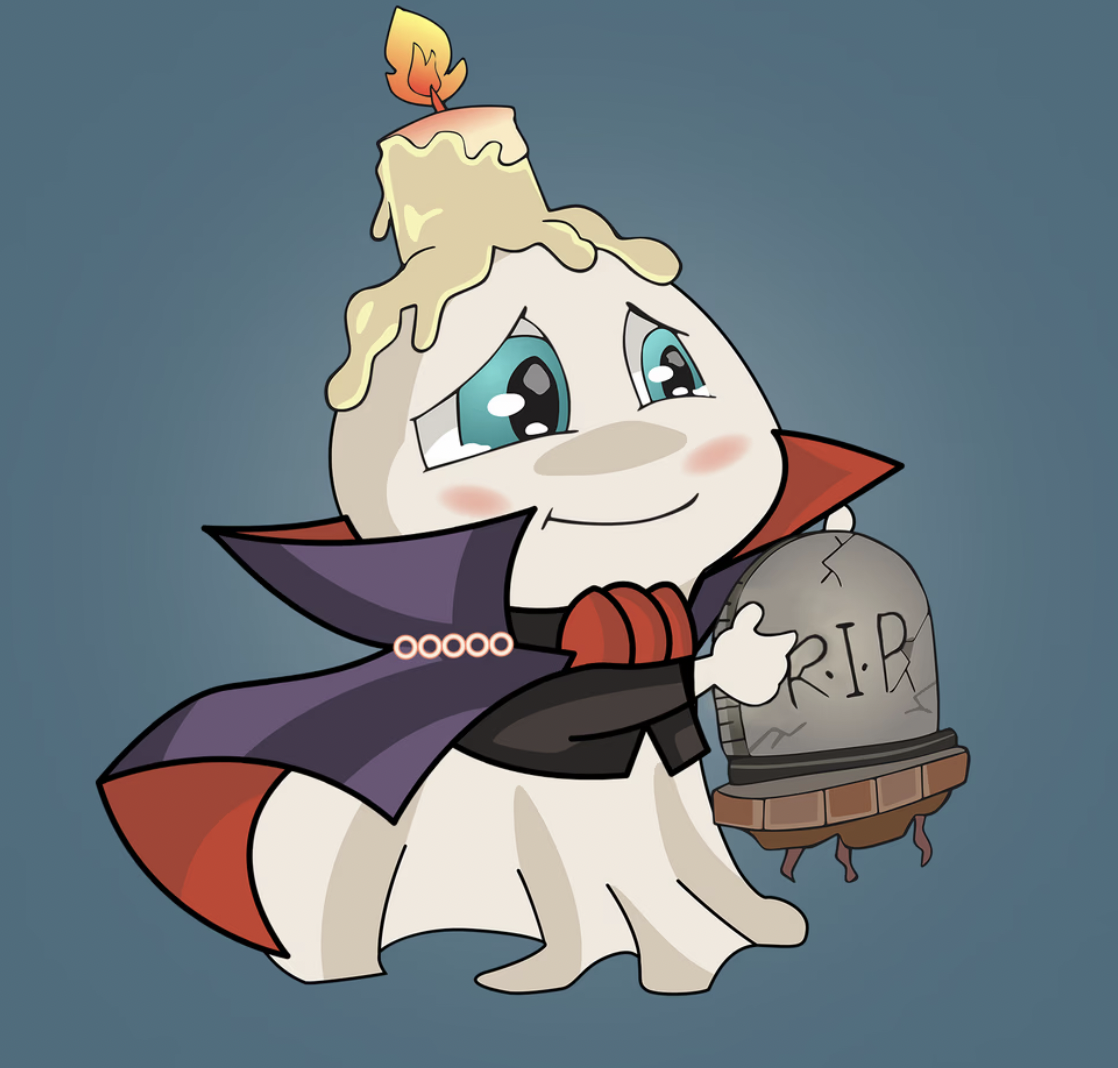 Spookies is a ghost-themed NFT project that passed over to the OpenSea realm in July. At 8,888 strong, these adorable spirits have been haunting their way through the Ethereum blockchain.
With the current collection floor sitting around 0.012 ETH, Spookies may be one of the most affordable Halloween-ready collections. But there's more. The Spookies team has continued to roll out fun incentives for collectors, recently announcing a community Halloween party and Halloween-themed airdrops for its existing holders.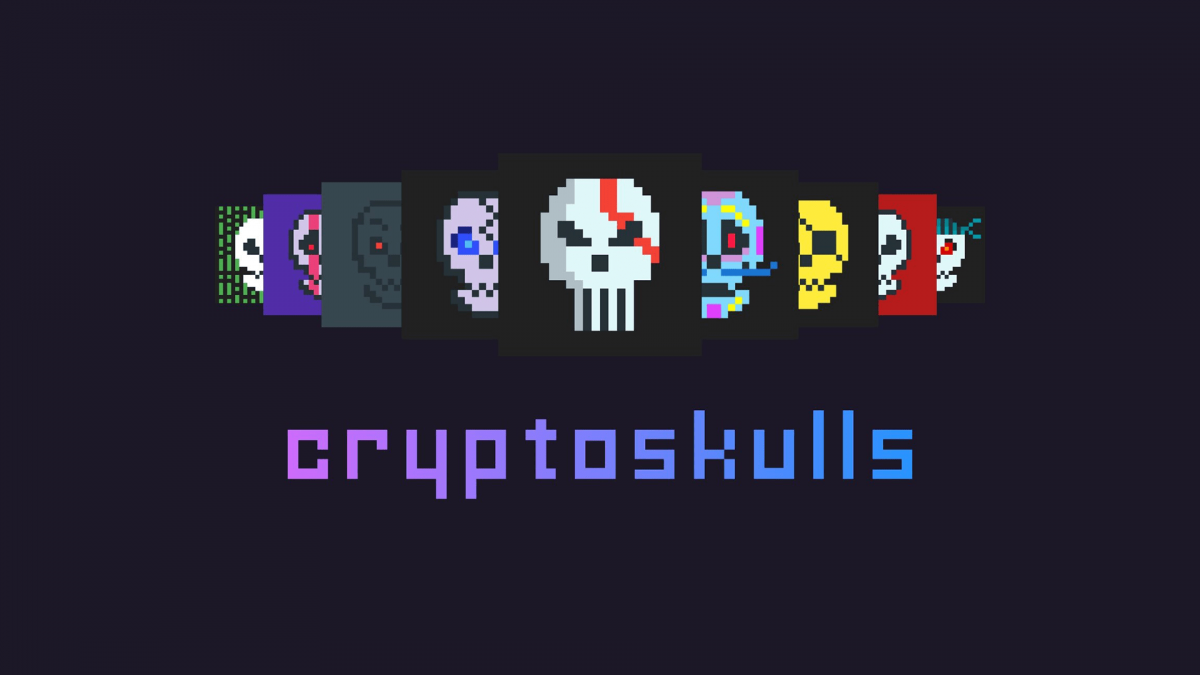 CryptoSkulls is a collection of — you guessed it — PFP NFT skulls. With a total of 10,000 in their ranks, these skulls aren't only aesthetically pleasing, but each provides utility as a playable token in the forthcoming Gold of Skulls game.
CryptoSkulls, which initially launched in 2019 and has a current floor price of 0.443 ETH, found new life in 2021 amid the NFT boom. Although the project is spooky year-round, for Halloween, the CryptoSkulls team is auctioning off a 1:1 Halloween piece created by the collection's original artist, with proceeds going to charity.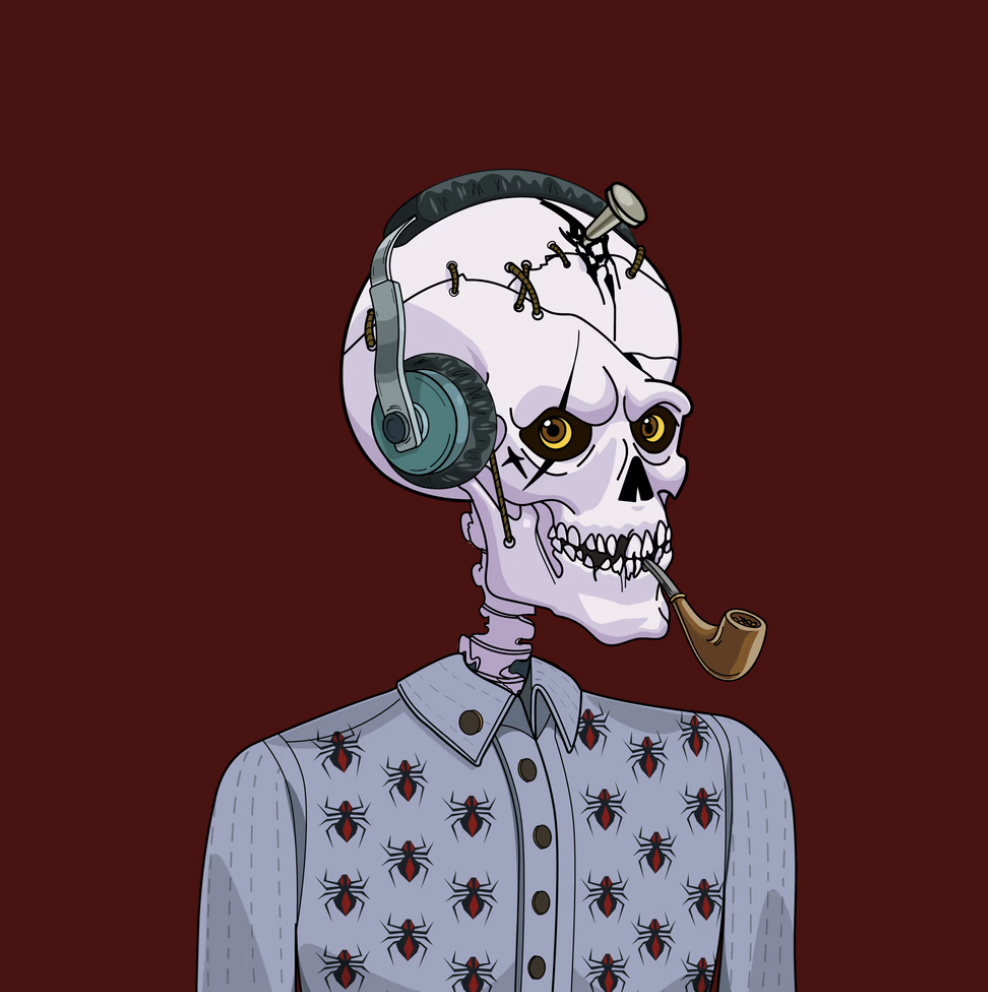 Where there are skulls, there are also skeletons! Wicked Craniums is a collection of 10,762 skeleton-themed NFTs that "live" on the Ethereum blockchain.
As the project lore goes, Wicked Craniums — which has a floor price of 0.07 ETH — belong to the island of Osseous and embody values of adventure, mischief, boldness, and camaraderie. With more than 180 characteristics, there's a wide enough variety of Craniums to fit any NFT enthusiast. For 2022, Wicked Craniums hosted a Halloween party for its holders, culminating in a performance by emo statesmen Hawthorne Heights.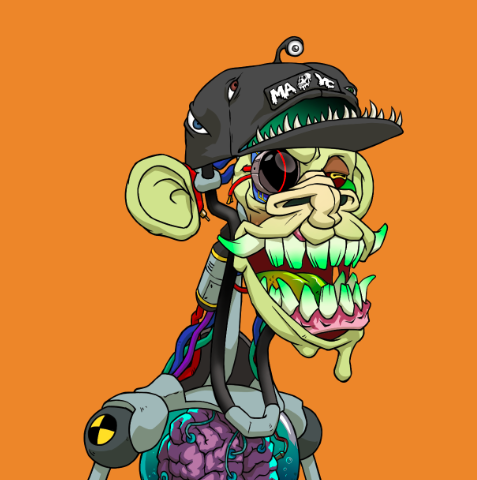 Although Mutant Apes isn't rolling out any festive activations ahead of Halloween (and may be beyond the reach of many at a floor price of 12.9 ETH) the project might be the most naturally spooky on this list. At 19,426 Apes strong, this offshoot collection from the Bored Ape Yacht Club is creepy enough to rep for Halloween.
Released as an extension of BAYC, Mutant Apes are a collection of mutants derived directly from the Bored Ape catalog. Originally either minted by BAYC owners or purchased in public sale, these Mutants make for a great Halloween PFP.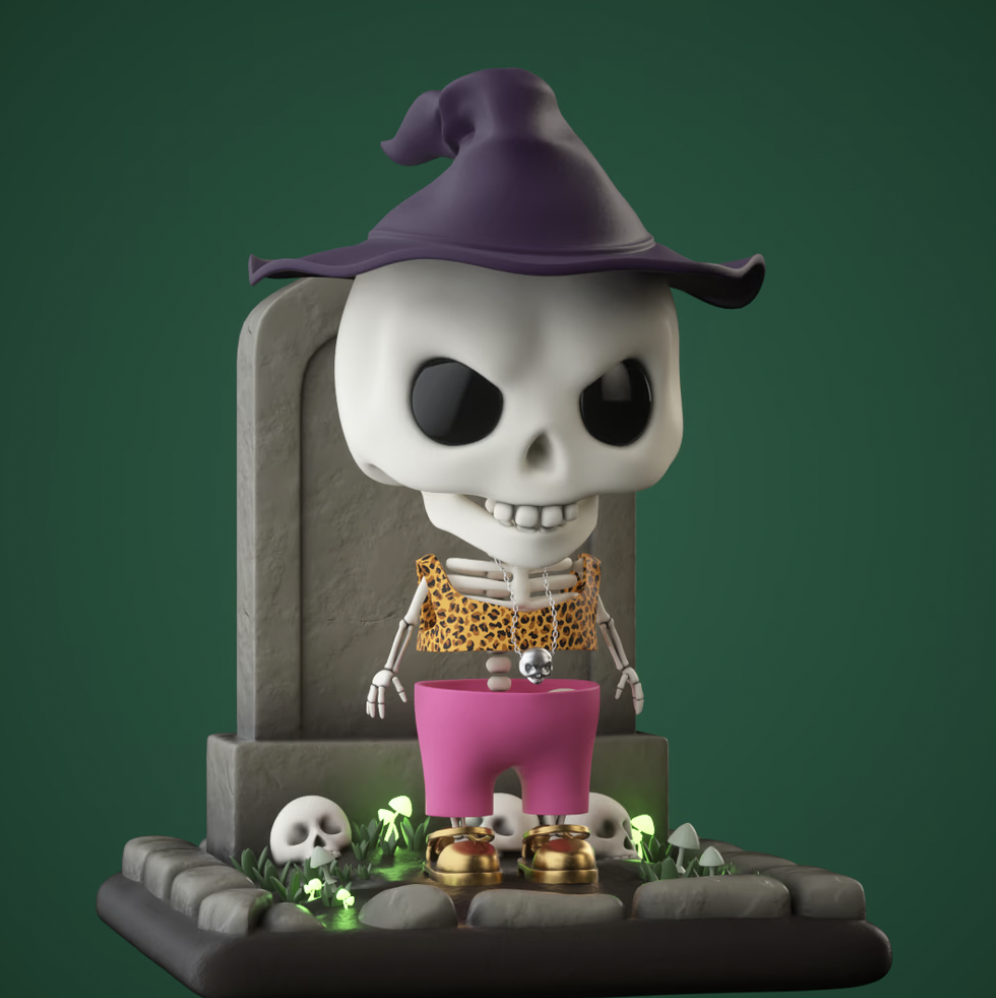 DeadHeads, which launched at the end of June 2021, received fanfare for its goal to be the first "multimedia brand that gives verifiable ownership of its IP to its fan base via NFTs." The collection consists of 10,000 spooky yet adorable 3D figures, and its sales volume has started to pick up in anticipation of the holiday. The current floor price? 0.054 ETH.
As the project lore goes, DeadHeads are lost in the NFT underworld, where "unwanted digital collectibles are burned alive." While the full story is still unfolding via the DeadHeads animated series, the project developers have continued to unveil roadmap activations including burn mechanisms and their new Skull Troopers collection.