You've heard of Metaverse Fashion Week, New York Fashion Week, Paris Fashion Week, and more. Now, we're excited to report that there's a new fashion week to keep an eye on.
Brought to you by AI creative studio Maison Meta, AI Fashion Week — backed by e-commerce platform Revolve Group — debuted on April 20 in New York City. Maison Meta is responsible for the first AI-generated collection and ad campaign for Moncler Genius as well as the generated AI campaigns for Pangaia, and other global brands.
Spanning two days and clocking over 1,000 visitors, the event held at Spring Studios featured collections crafted by 30 AI designers, chosen from 350 submissions of 15 to 30 looks each.
The competition
Each applicant had one month to curate 15-30 images depicting their collection and show environment, with the opportunity to highlight accessories and moments off the runway, such as backstage and street fashion imagery. Qualifying collections went on the AI Fashion Week app, with two rounds of voting. In the first round, the general public voted to narrow down the submissions to just ten final collections. All collections were digitally designed with no physical prototypes per competition guidelines.
A judging panel composed of fashion industry icons like Dame Pat McGrath, celebrated makeup artist Michael Mente, Revolve co-founder and CEO Natalie Hazzout, Céline casting director Tiffany Godoy, Vogue Japan's head of editorial content Alexander Gilkes, SquaredCircles co-founder and British Vogue contributing editor, among others, will name the top three winners in May.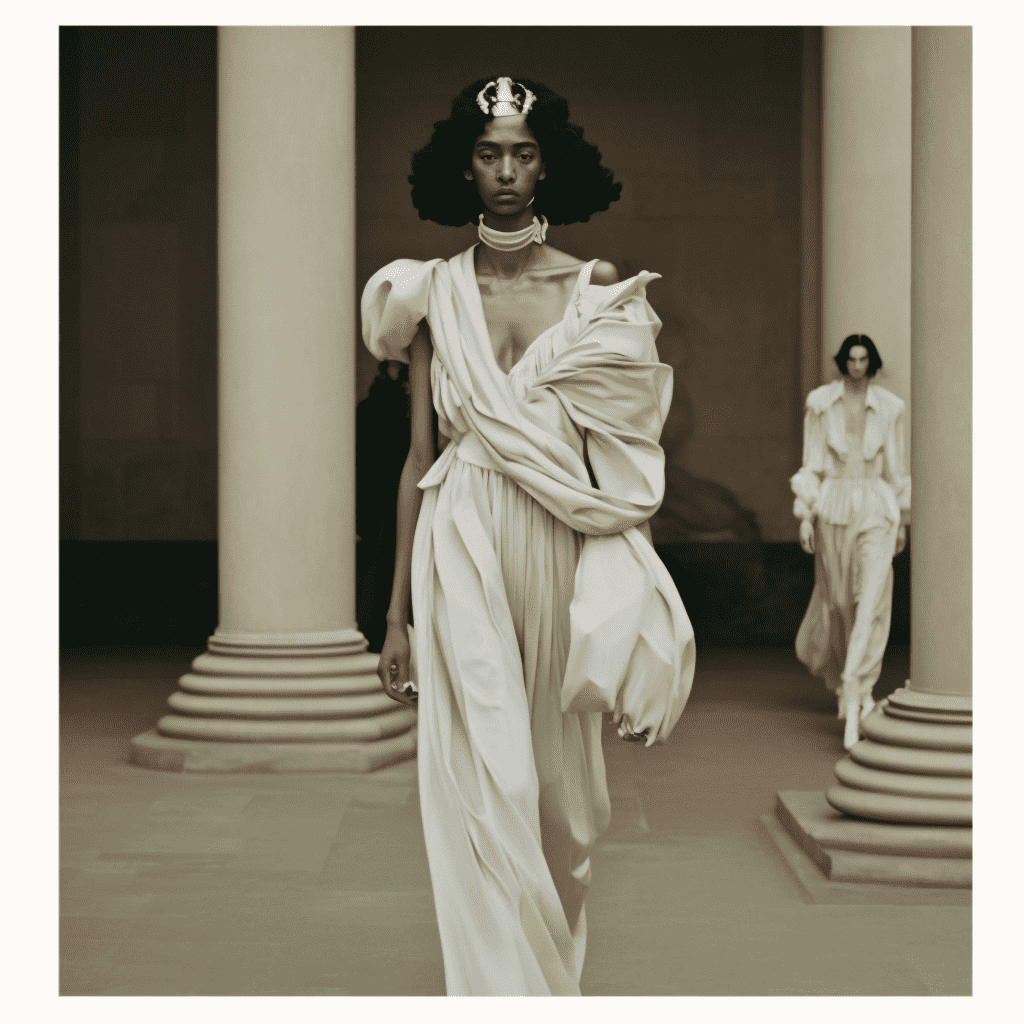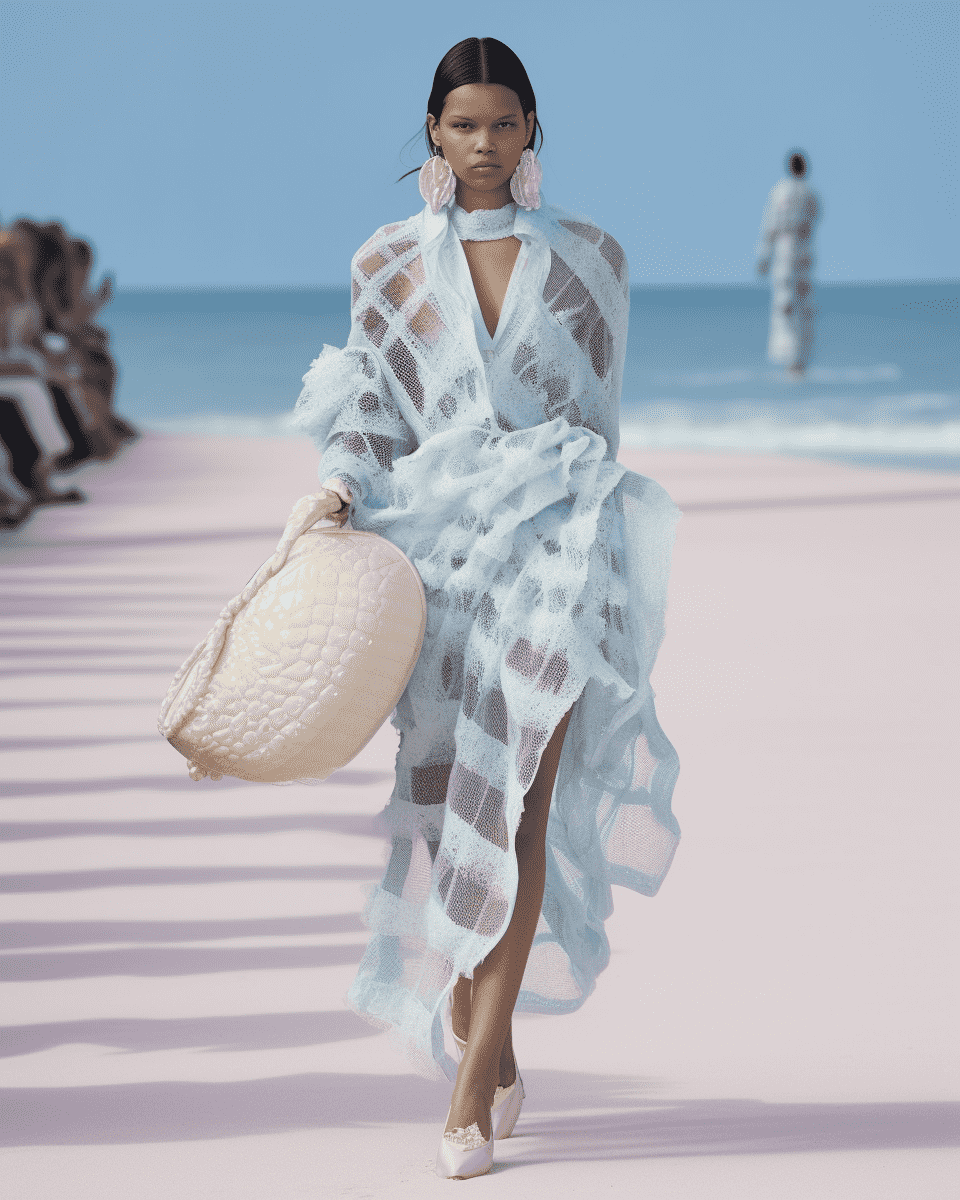 The winners will be part of the initial cohort of the first AI Fashion Tech incubator developed in partnership between Maison Meta and Revolve. Additionally, they'll be able to create their brand, design, and produce their physical collection for sale on Revolve and Fwrd.
"There is a lot of hype around generative AI, and a lot of it comes from people typing away at Midjourney," says Nima Abbasi, a partner in Maison Meta. "We tried to do that, but we could not get the images we wanted. The quality of output and the final image that you need from settings to conditions cannot currently come from one tool."
"At Maison Meta, we have created our own custom workflow that sits across various different AI tools, such as Midjourney, Stable Diffusion with custom models, plus Deform, Wrap Fusion, EbSynth, ControlNet, StyleGan3, TouchDesigner, and Notch that allows us to create the quality that we produce with the ultimate control on the final output."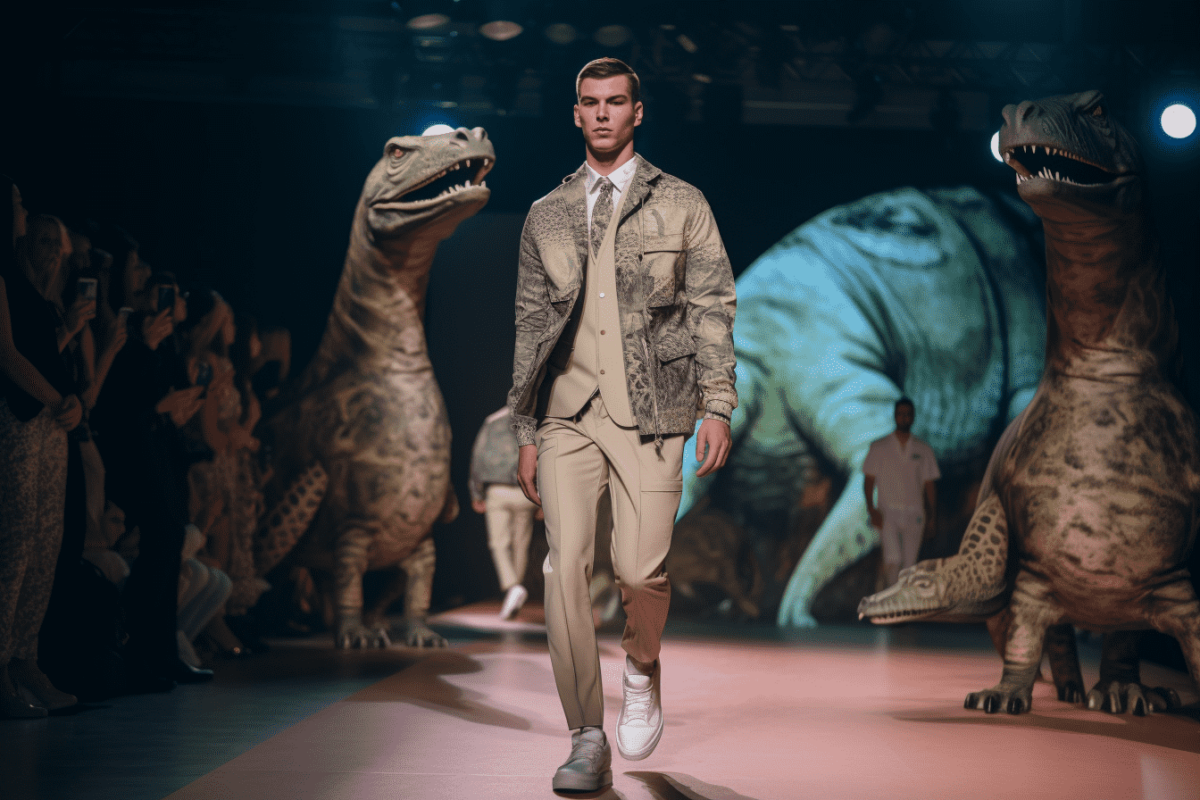 Even though the vast majority of students who hold fashion degrees are women, men still dominate the industry. Abbasi shared with nft now that 70 percent of the 350 designers who applied for the incubator are female, ranging in age from 16 to 68, all with various backgrounds and nationalities.
Since the show's opening in New York, more than 4,000 people have registered on the app to view and vote for qualifying collections. We are watching with bated breath to see if the advent of digital fashion and now AI fashion accelerates the democratization of the fashion industry.