Web3 is starting to manifest itself in the real world. The Solana Foundation, a non-profit based in Switzerland that promotes the decentralization, expansion, and security of the Solana network, recently opened The Solana Embassy in Wynwood, Miami, according to a recent tweet by the foundation.
"We called this The Solana Embassy because it's more than just a store," the tweet read. "It's a classroom, cultural center, lounge, nightclub, and store wrapped into one, all dedicated to Web3 and Solana."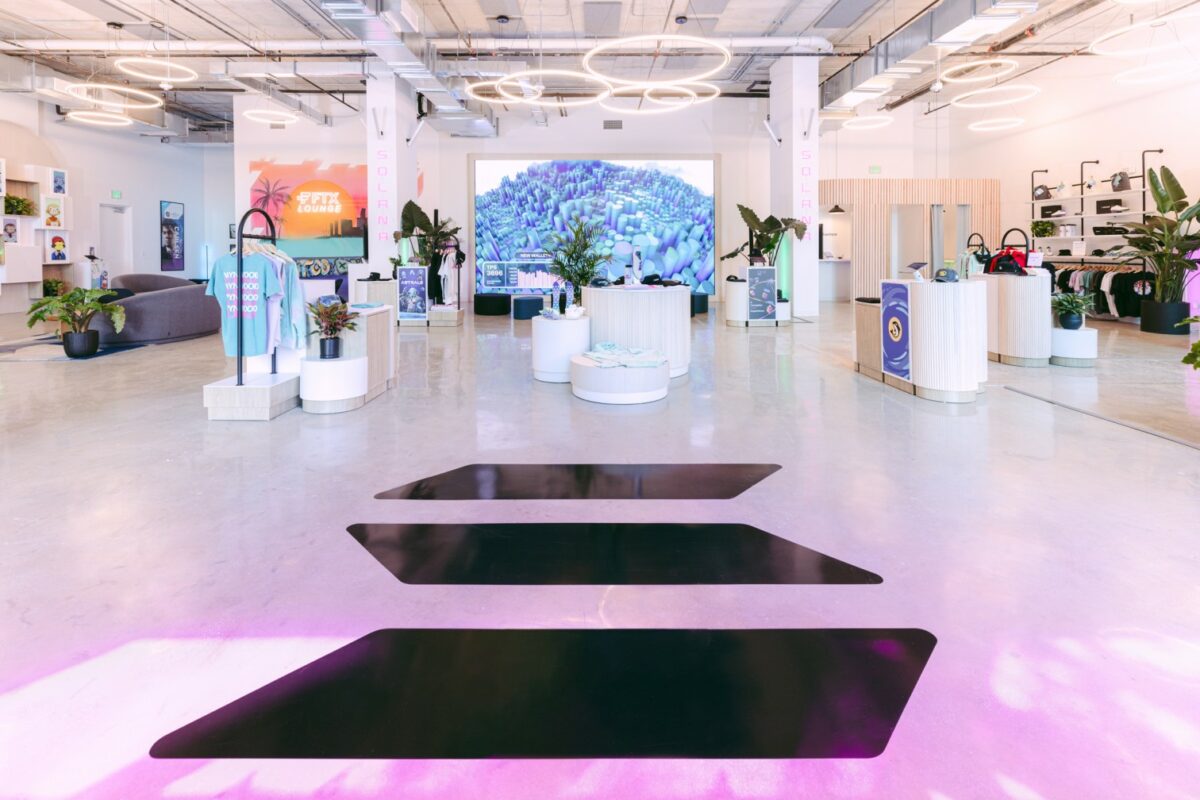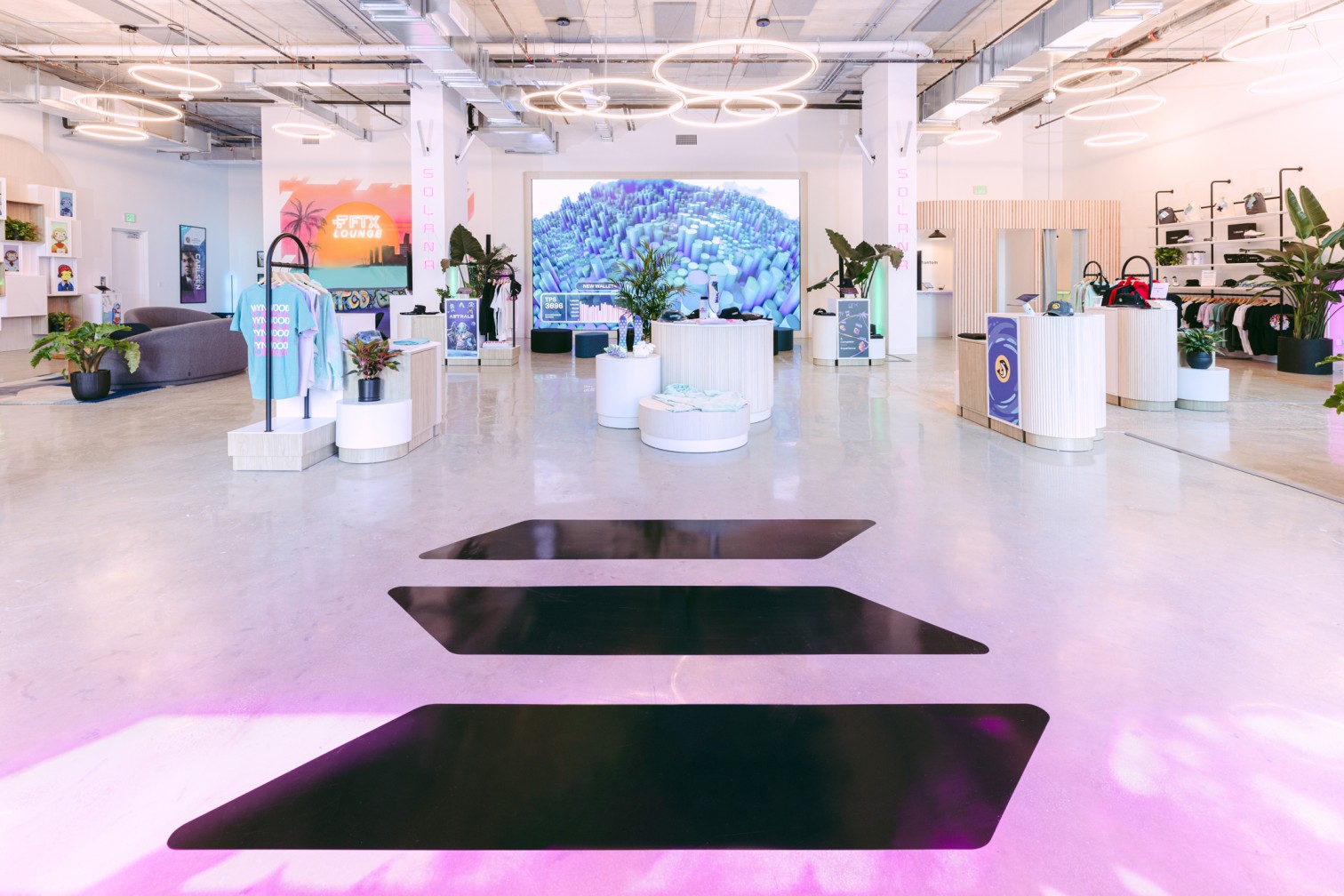 The main goal of the Embassy is to create a safe and welcoming environment for onboarding people to the Web3 space. Interested visitors will go through a number of stations and activities to familiarize themselves with NFTs and earn rewards for doing so, starting at the Embassy's "Seed Phrase" booth. Here, staff will help introduce users to the Phantom crypto wallet (one of the Embassy's partners), earning them a "check-in" NFT. From there, they will complete tutorials that can earn them $10 USDC. The Embassy has also partnered with FTX crypto exchange, and visitors can earn free merch for new signups and deposits.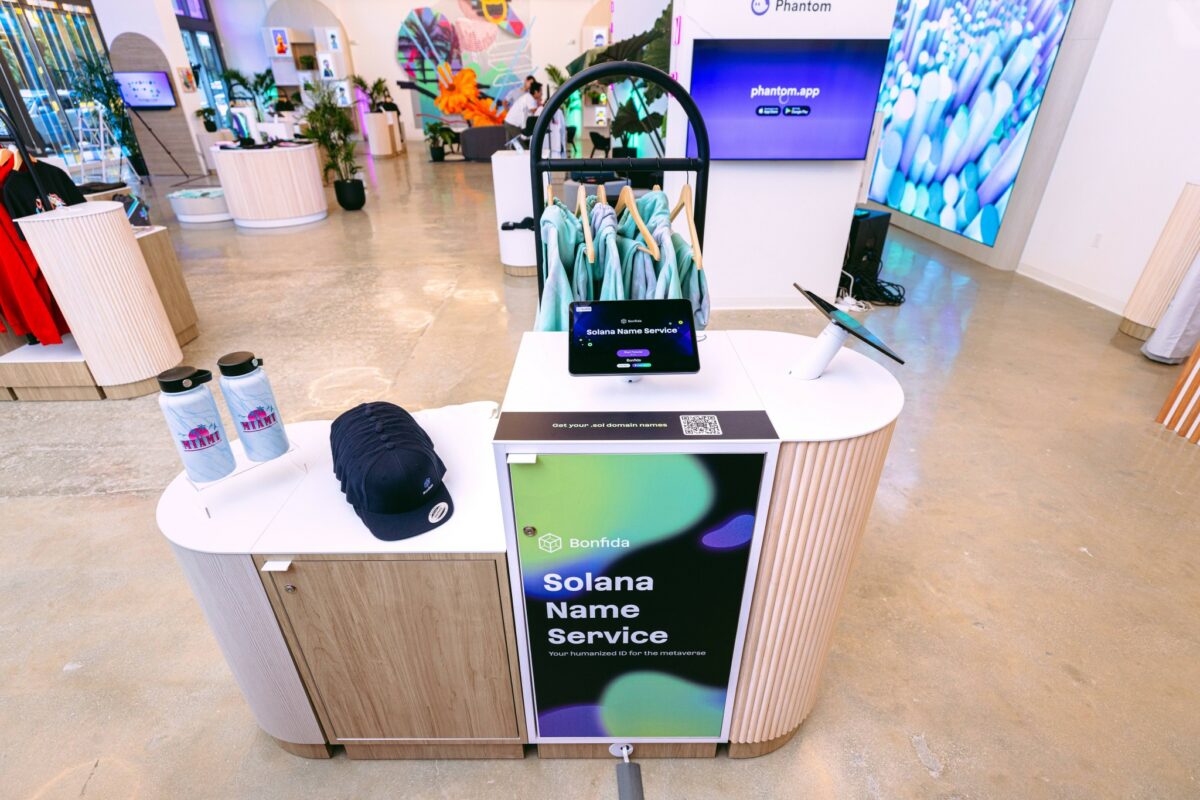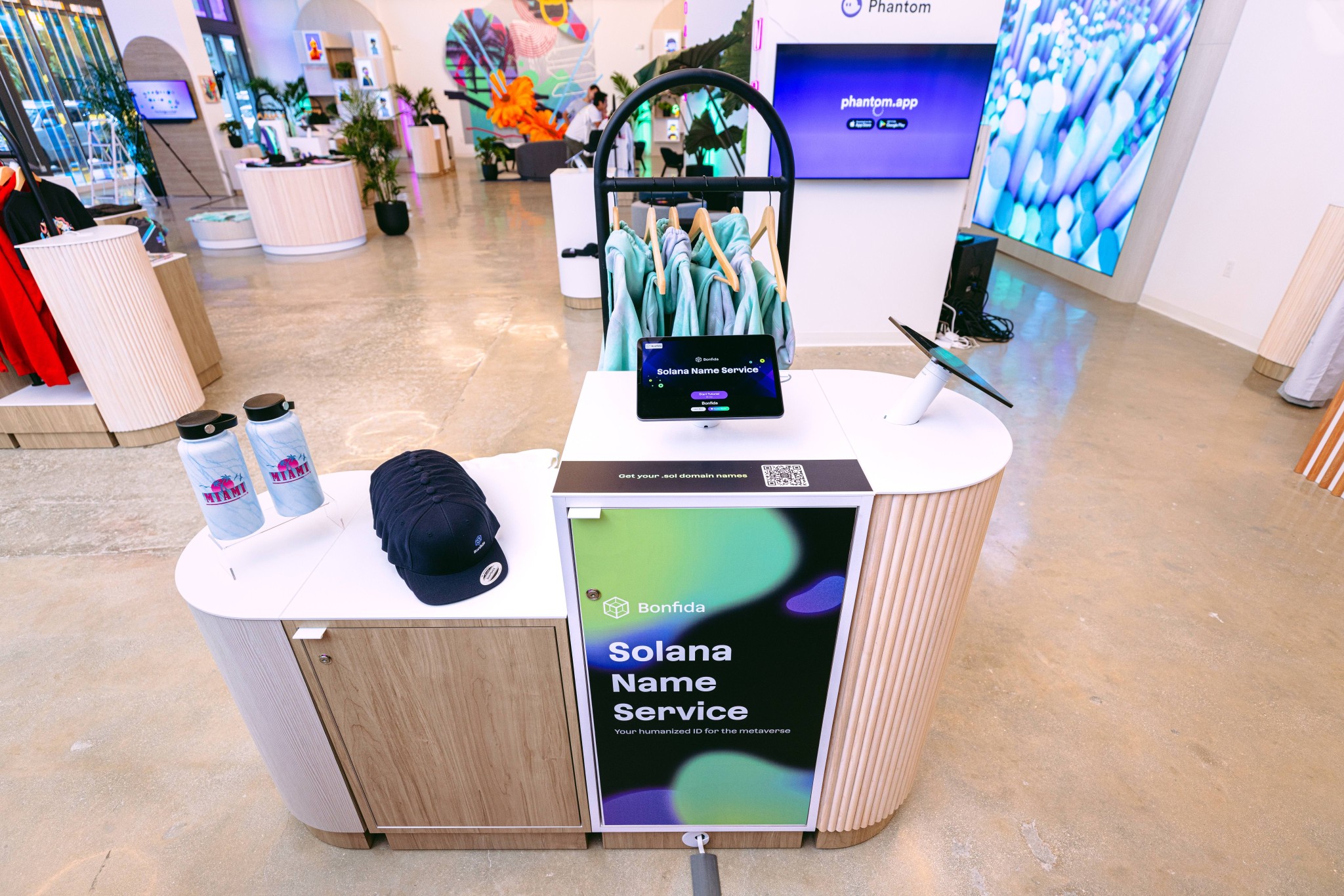 In a nod to the NFT art scene, the Embassy features two murals adorning its walls. This first is from Solana 1/1 artist-entrepreneur Wetiko, a free edition of which visitors can mint on-site, and the second is an homage to Miami by the visual artists Ivette Cabrera and Amir Shakir who make up The Color Dreamers.
Solana Spaces' global expansion plans
This isn't The Solana Foundation's first foray into opening physical spaces that act as Web3 onboarding centers. On July 28, 2022, it organization opened a permanent physical retail store at Hudson Yards in Manhattan called Solana Spaces, according to an earlier tweet from the non-profit.
Like The Solana Embassy, Solana Spaces features crypto-themed merchandise and provides various stations dedicated to onboarding people to Web3. Other stations provide educational materials on NFT projects like STEPN and marketplaces like Magic Eden, and visitors can even check out Solana's Web3 mobile phone Solana Saga. The store also features a physical gallery display of the famous Degenerate Ape Academy, Solana's first million-dollar NFT collection. Solana Spaces plans on featuring new merchandise and brand collaborations that will be regularly updated, according to a press release.
If you're expecting The Solana Foundation to continue investing in big real estate projects like this in the U.S., however, you're out of luck. Along with the announcement of the Embassy's opening, the group said that they will "never build another location quite like this in the United States," emphasizing that its goal is to place an Embassy in every country to help spread Web3.
Bridging Web3 with real life
While the concept might seem odd, having a physical location for a Web3 organization is a fantastic idea for several reasons: First, a physical store increases a company's brand exposure, especially if it's in a prime location like Hudson Yards in Manhattan or downtown Miami. Having that physical presence is like putting a store-sized Web3 calling card out into the world.
Second, doing this could be a significant asset in dispelling much of the fear and uncertainty that the non-Web3 initiated feel regarding crypto and NFTs. Walking into a well-lit, welcoming physical store environment is orders of magnitude less stressful and more familiar to crypto skeptics than setting up a MetaMask wallet alone on your laptop after reading about yet another NFT scam.
But the Solana Foundation isn't the first organization to put itself out there like this. In June, the Italian luxury brand Salvatore Ferragamo launched the Ferragamo Soho Concept store in New York.
The store allowed visitors to mint one of 256 NFTs by stepping inside an in-store mirrored installation. Once inside, a camera took a photo of whatever was inside the installation, and visitors were able to mint that photo into an NFT. While not quite the same as Solana Spaces, it shares the concept of giving people something tangible to interact with that's still Web3-focused.
While Web3 is inherently digital, it can't remain that way exclusively. Indeed, maximizing its points of physical contact with the conventional world could help hasten Web3 entry into the mainstream. We can't yet say how well Solana Spaces will perform, but physical stores designed to demystify Web3 for the public may play a crucial role in wider Web3 adoption.