The last 12 months have been rough for Solana, to put it lightly. Once regarded as a cleaner and greener alternative to Ethereum, following 2022's Earth-moving Merge that saw the NFT community's most widely-used blockchain finally shift to the more energy-efficient proof-of-stake consensus mechanism, Solana lost one of its most significant advantages over its biggest competitor in the NFT space.
Couple this with a massive August 2022 hack that saw more than 8,000 Solana crypto wallets emptied of millions of dollars in SOL, along with controversy regarding the stance of its flagship NFT marketplace Magic Eden on creator royalties. If that wasn't enough, in late December 2022, Frank III announced that DeGods and y00ts — two of the blockchain's most popular NFT projects — will migrate to Ethereum and Polygon sometime in Q1 2023.
Things may look dire for Solana on the surface, but Frank's announcement also coincided with the issuance of the first ray of hope for the blockchain this year: $BONK. But can the hype carry SOL's growth into a meaningfully sustainable position? We're just weeks into Bonk's existence, but that doesn't mean we can't provide all the essentials to follow its career as the latest meme token.
What is Bonk?
First off — what does "bonk" even mean? A meme token much like Shiba Inu or DOGECOIN, it launched on December 25, 2022, and sent SOL's price into a surge of 34 percent in 48 hours, according to CoinMarketCap data. Half of the token's supply was airdropped to users, in a move to avoid Alameda-like economics — and this caused more than $20 million in trading volume. Although its precise etymology may be up for debate, its intent as an echo of earlier meme coins is clear.
Inspired by the grassroots growth and development of its predecessor, $BONK is being positioned as a coin that's "for the people, by the people," according to official statements on its social media profiles and website. Aligning with this strategy, the 50 percent of $BONK's nearly 100 trillion coins in supply were airdropped to artists, creators, and community members active in the Solana community. That's more than 23 trillion in circulation as of writing, giving multiple creators in the space the newly coined title of Bonk billionaire.
So how do you buy $BONK, then? If you can't luck out into an airdrop in Solana communities you may be a part of, your best bet would be to purchase some SOL via a crypto exchange such as Binance, then head on to a decentralized exchange like Dexlab to trade in your SOL.
Bonk and the future of Solana
Through $BONK, its development team hopes to tackle the alleged damage that "predatory actors extracting from retail for their own gain" have wreaked on Solana throughout 2022, according to its bonkpaper. With that in mind, these first few weeks of Bonk's circulation on the open market have seen builders on Solana rewarded for their hard work in developing this blockchain.
The crazy thing is, it just might be working. As of writing, Bonk's market cap sits at roughly $106 million. That's nearly 10 times higher than Samoyedcoin's $11 million market cap, Solana's previous resident dog token. In the short term, it's even rescued Solana from lows it hasn't seen since February 2021.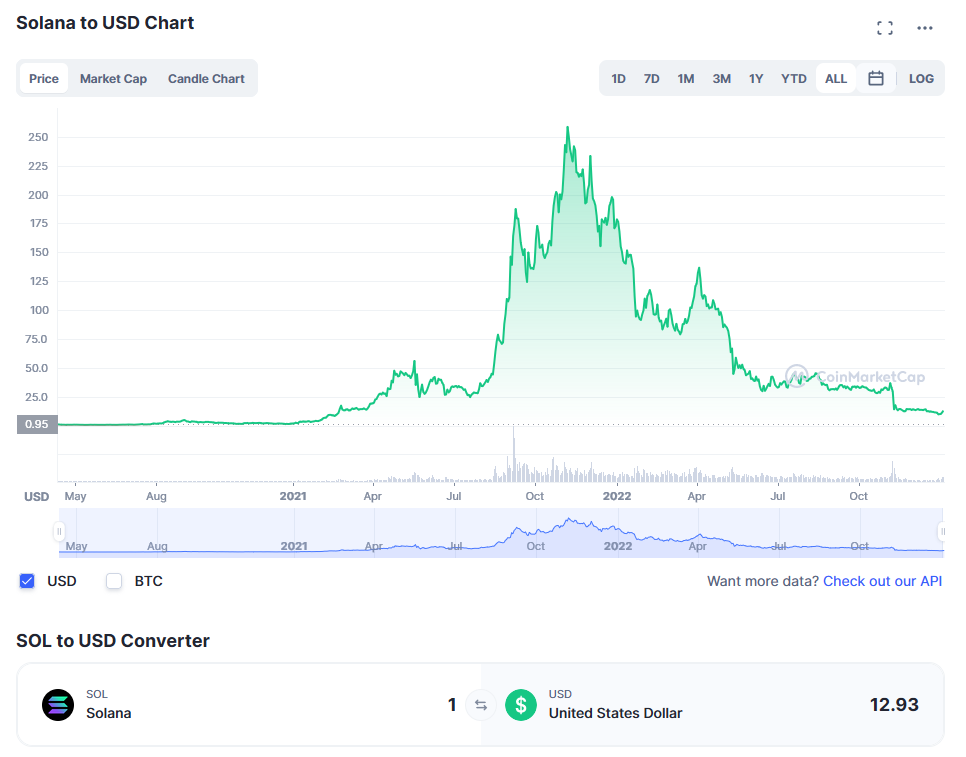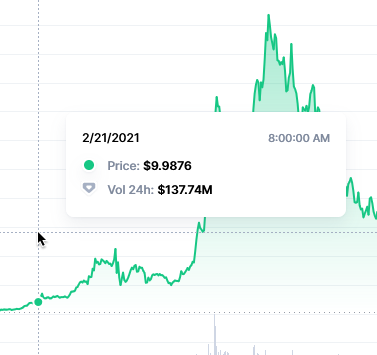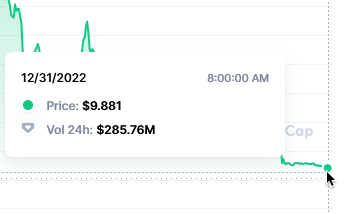 In response, many Solana-powered platforms like Magic Eden have indicated strong interest in integrating the new coin as an accepted currency on their platforms. Meanwhile, NFT projects like Jungle Cats have promised holders of their NFTs the opportunity to earn $BONK upon staking their NFTs. DeGods project leaders and community leaders missed the chance to get in on the $BONK train, however, following $BONK burning the 500 billion $BONK allocated to the project.
Although the $BONK's high yields have been a boon to many, high yields typically don't last. However, Bonk burned a total of 1 billion of its supply on January 3, which means the jury's still out on whether it will maintain respectable value in the long run. In the best-case scenario, it'll find a continued niche among traders like $DOGE and $SHIB before it. Despite the massive rally $BONK's seen in past weeks, the two OG Shiba Inu-inspired meme coins still eclipse $BONK in recent trading volume as of writing. This could speak well of Bonk, since, for example, Shiba's all-time 24-hour trading volume high was $84.48 million. That's more than four times that of Bonk's, but it proves that a surge doesn't automatically mean a token will go the way of passing trends. This means that in the worst case, it'll proceed to tank in value in the coming months following this current surge, just like the majority of meme coins that have hit the crypto market in the last decade.
To ensure $BONK's recent success won't just be a flash in the pan, its community will need to put in serious work to keep the ship afloat. Still, whatever becomes of $BONK in the future, there's one we can say with certainty: this is the shot in the arm Solana's needed for quite some time. As the meme token's first month in the space carries on, we'll be here to provide the full picture.