Several artists have made significant profits by selling their creations as NFTs. And surprisingly, many of the artists who have raked in millions are still in high school. That may be more than a little hard to believe. However, remember that the total NFT sales volume went from $94.9 million to more than $23 billion in just over a year, so there has been a lot of money flying around in the NFT ecosystem (to put it mildly).
Moreover, while most established content creators still seem hesitant to associate their names and brands with anything related to NFTs, younger artists don't seem to be so wary of experimenting with web3. Consequently, a number of innovative teen creators have been blazing a trail through the NFT ecosystem. From earning almost $4 million from one project to appearing in the world's most respected auction houses, the teens of the NFT space (NFTeens, if you will) have been leveraging blockchain technology to make some serious cash and some impressive art.
The next generation of artists may still be learning the fundamentals, but these five crypto-art teens have placed themselves on the path to shape the next generation of art — and also get crypto-rich.
FEWOCiOUS: $26 million in NFT sales
FEWOCiOUS is the moniker of Victor Langlois, a multimedia artist from Las Vegas who first became interested in art at 13. Affectionately known as FEWO, the now 19-year-old artist quickly rose to popularity towards the end of 2020. He is now one of the most prominent young artists in the NFT space.
Known for his colorful, identity-focused work, FEWO has released a wide array of NFTs over the past year on nearly all of the most popular NFT platforms, and he even had pieces sold at auction via Christie's and Sotheby's. According to CryptoArt, his works have generated just under $26 million in sales to date. As a result, FEWO has surpassed plenty of his NFT peers — and also many well-established creators in the traditional art industry — becoming a sort of poster child of the NFT movement.
Nyla Hayes: $4 million in NFT sales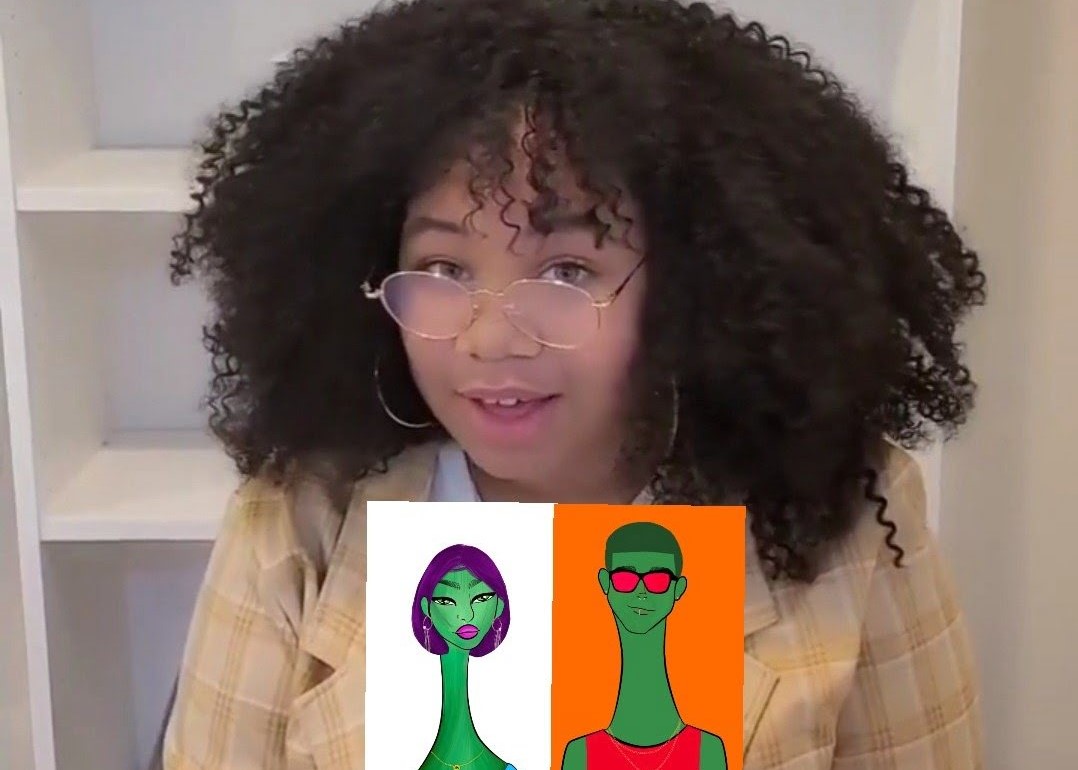 Nyla Hayes is a 13-year-old crypto-artist who found success in 2021 with her Long Neckie NFTs. In October, TIMEPieces, Time magazine's NFT community initiative, announced that Hayes would be its first artist in residence.
In a fall issue of TIME for Kids, Hayes shared how she got into art and NFTs, saying she first began drawing when she was just four before becoming interested in digital art at age nine. To date, Hayes' 3,333 piece Long Neckie Ladies collection has amassed over 1,573 ETH (more than $4 million) in sales volume via OpenSea.
Jaiden Stipp: $1 million in NFT sales
Jasti, real name Jaiden Stipp, is a 16-year-old artist considered to be one of the most prolific young artists in the NFT space. Towards the beginning of 2021, Jasti found himself deeply interested in NFTs and decided to take the plunge, minting then quickly selling his first NFT for 20 ETH ($30,377).
In an interview with nft now, Stipp remarked that his parents were initially skeptical — and more than a bit confused — by all the crypto he earned. However, that all changed once he cashed out, swapping a significant amount of ETH for USD and transferring it into his bank account. According to CryptoArt, to date, his pieces have earned him just over $1 million.
Benyamin Ahmed: $5 million in NFT sales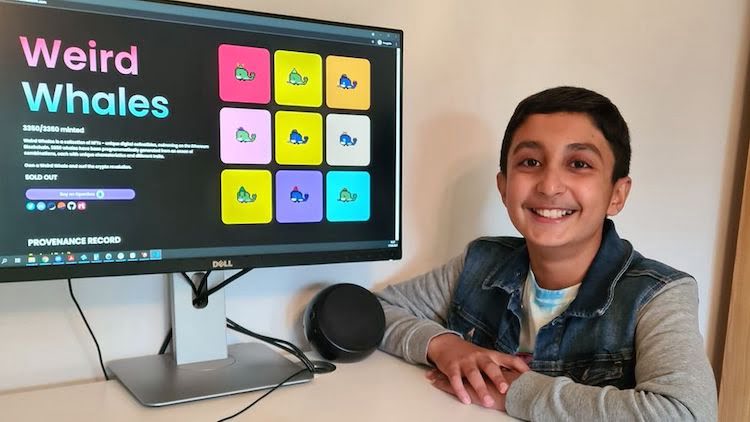 Benyamin Ahmed is a 12-year-old coder who became an NFT sensation towards the end of the summer of 2021. In August of that year, the young artist made international headlines after the successful launch of his own 3,350 piece NFT collection, Weird Whales.
Ahmed first learned about NFTs early in 2021 and decided to try his hand at creating and selling his own tokens, starting with Minecraft-themed collection. After becoming enamored with CryptoPunks, he then set off to create a sort of derivative collection. How? Marrying Punk traits with pixelated whales. To date, Weird Whales has generated over 1,837 ETH (nearly $5 million) via OpenSea and is even credited as partially inspiring Gremplin to create his iconic CrypToadz project.
Jstngraphics: $500,000 in NFT sales
Justin Bodnar, known by the mononym jstngraphics, is a 17-year old digital artist based out of Seattle. In 2021, Bodnar quickly made a name for himself in the NFT space with surreal, dreamy landscape scenes.
Although Bodnar has yet to graduate high school, his 6+ years of experience in graphic design have earned him accolades in the NFT space. Currently, he works part-time as a digital artist and photographer, and his NFTs are usually minted via SuperRare. According to CryptoArt, his pieces have brought in more than $500,000 in sales.
Editor's note: One artist entry has been deleted from this list. After publication, a young person who was featured requested to be removed, citing safety concerns. The artist operates under their given name and all the information nft now cited is publicly available. Nevertheless, we have decided to honor this request.