IRL events in Web3 can be a tricky thing to get right. Whether it's exorbitant ticket prices or gatherings that feel more like an excuse to throw a party than a way to appreciate and support artists and their work, NFT enthusiasts can have a hard time navigating the off-the-laptop realm. So it's refreshing when an organization hones in on an immersive gallery experience that puts the art front and center.
It was with this in mind that the fine art institution HOFA Gallery (House of Fine Art) unveiled Beyond the Screen on May 5, an exhibition celebrating digital and AI art at its London Mayfair district-location. Running through May 26, HOFA has partnered with Kreation, an NFT and VR experience platform, to provide a more evocative and lived-in feeling for the show's visitors that effectively captures the essence of the displayed artwork.
Last week, nft now sat down with OSF, the show's co-curator, and featured artist Alpha Centauri Kid to talk about their new works for the exhibition as well as their thoughts on the sluggish NFT market. HOFA Gallery co-founder and CEO Elio D'Anna similarly offered his thoughts on the importance of curating and hosting physical Web3 events that revolve around the center of the creative Web3 industry: the art itself.
Curating the show
HOFA Gallery was one of the first in the world to embrace the revolution happening at the intersection of crypto and art. In 2018, it hosted Qvantum, an exhibition that accepted more than 20 types of cryptocurrencies. At the time, no other gallery accepted crypto as a form of payment for multimillion-dollar works.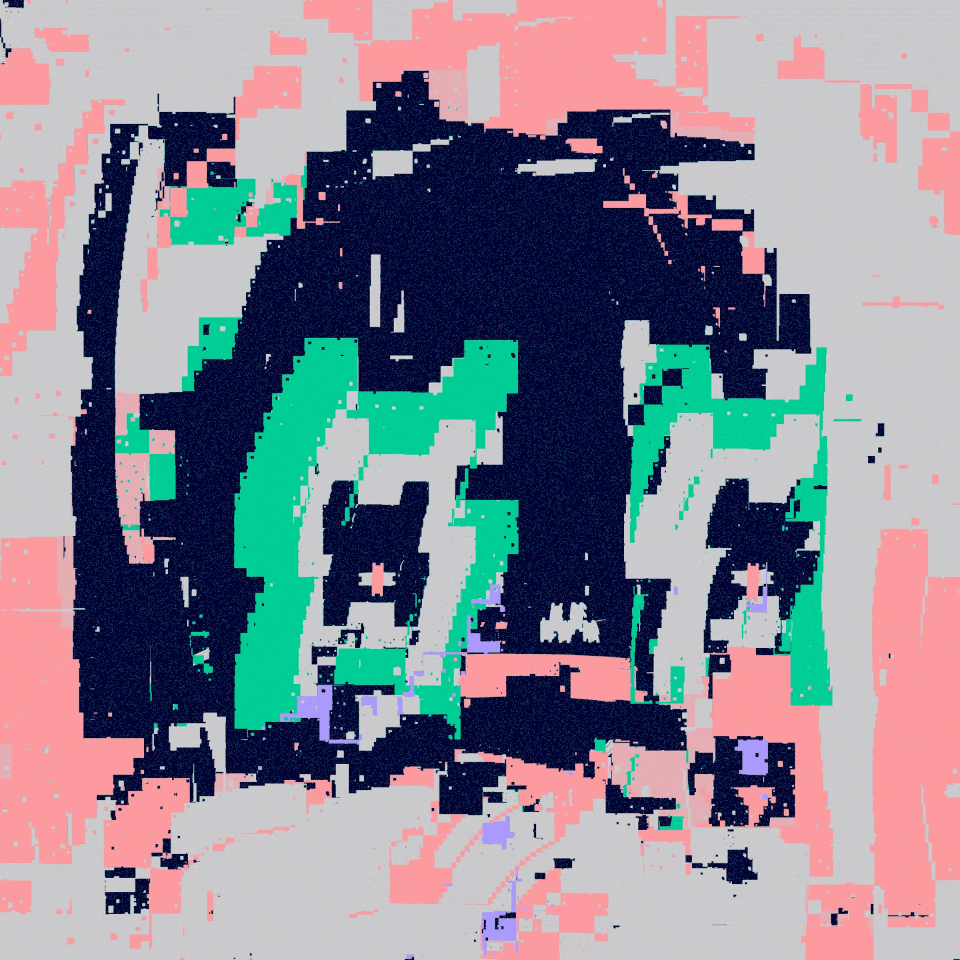 OSF — AKA Ovie Faruq — a collector, digital artist, and Web3 community leader, also had an early passion for NFTs. This led him to connect with HOFA Gallery and co-curate the Beyond the Screen exhibition. OSF was first introduced to the gallery after stumbling upon its September 2021 exhibition, Portrait of an Era, which put Bored Apes, CryptoPunks, Autoglyphs, and more on bold physical display. After getting to know Jake Elias, HOFA's co-founder, the idea came about to host an event that would be — first and foremost — a digital art event, not just an NFT event.
"There are lots of NFT events out there right now," OSF said while speaking to nft now. "But most of them don't really celebrate the actual art for the art itself, have it displayed properly, or focus on the artistic viewership and curation of what's been done. Those events are great for meeting up and networking, but there aren't enough events where the art is displayed in a way that is memorable."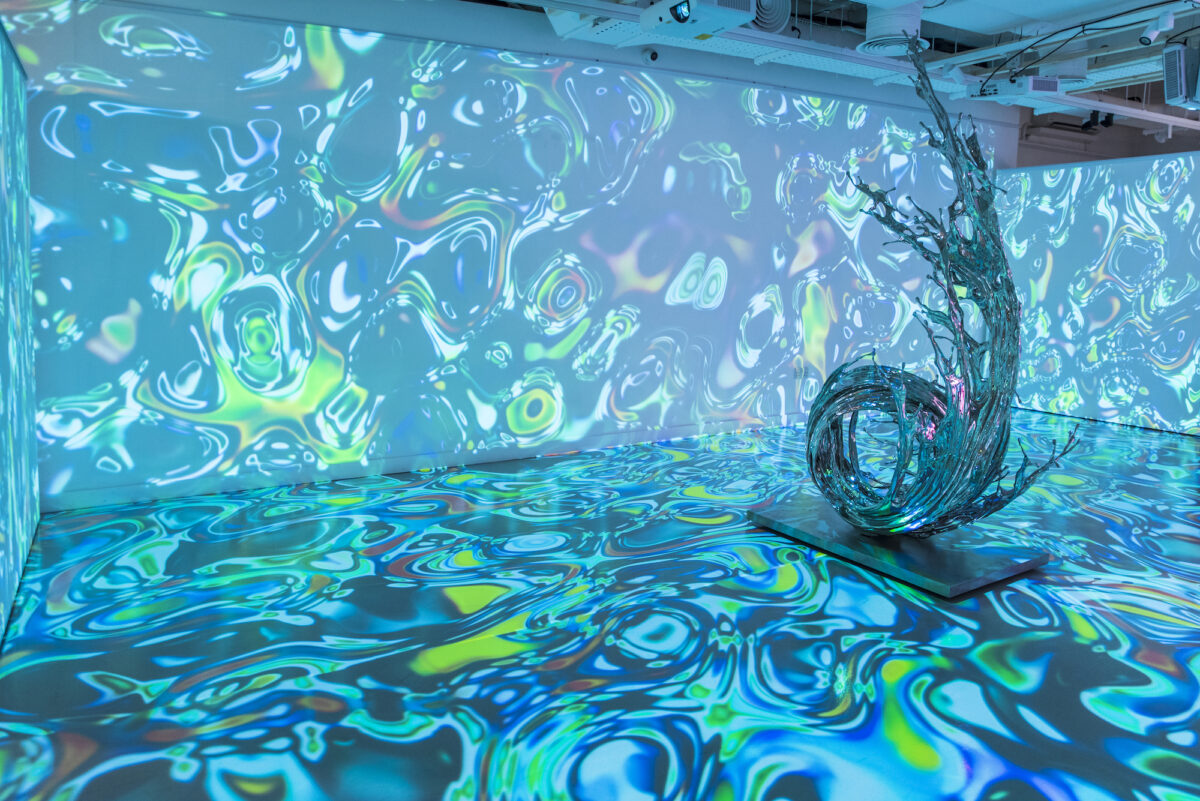 OSF is a big believer in the ability of IRL events to serve as a way to broaden the appeal of the NFT space to people outside of Web3's walls. Letting people engage with an immersive experience at an exhibition or pick through the details of a 20-foot-tall projection of an artist's work, he says, is something that makes a huge difference in people's attitudes toward crypto art.
The work OSF created for Beyond the Screen, Superfan (pictured below), is a departure from the kinds of pieces he's been creating over the past year, which largely decrepit cityscapes and the exterior faces of buildings.
"This piece is kind of like the opposite," OSF said of Superfan, which depicts a crypto-NFT loner inside the living room surrounded by Pepe paraphernalia. "I'm sure many people are like this, and maybe even myself to an extent. And I think the satire comes from being a bit over the top with all the Pepe-themed artwork."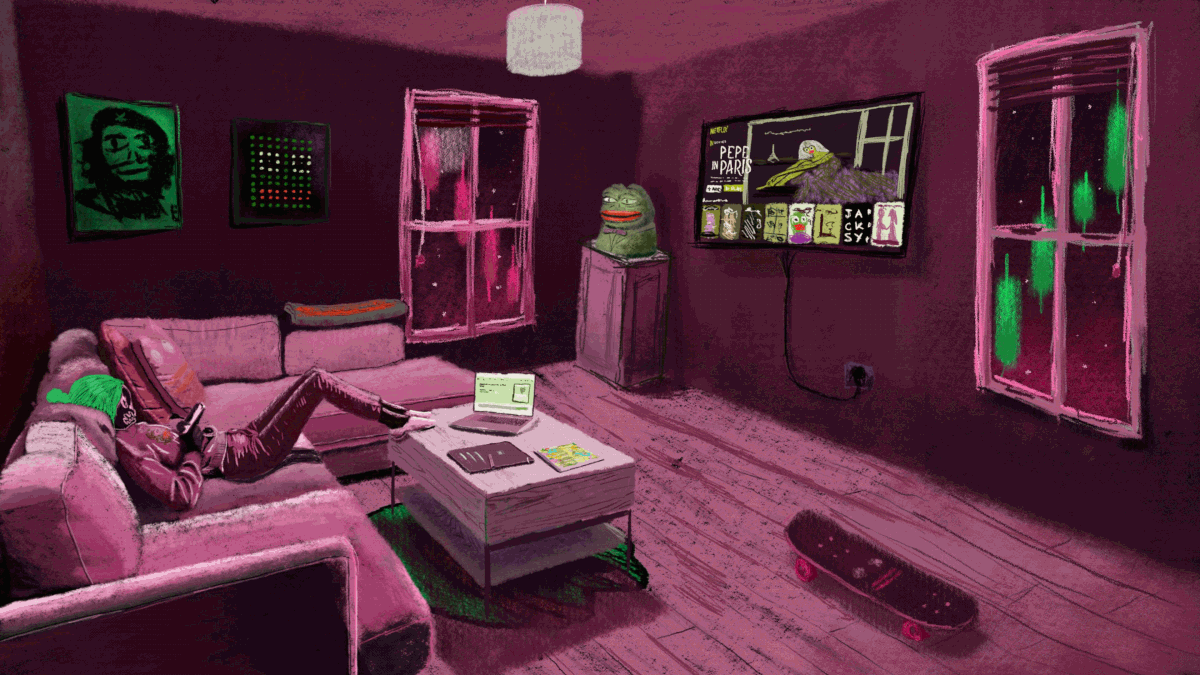 Beyond the Screen
As the AI art movement continues to acquire inertia and digital art NFTs become increasingly widespread, the HOFA Gallery team said they wanted to showcase work from some of the most inventive artists in both spaces. Beyond the Screen features 13 works from a roster of nine artists defining those genres, including XCOPY, Orkhan, OSF, Cath Simard, DeeKay, Ivona Tau, Gavin Shapiro, Alpha Centauri Kid, and 25m42.
"Obviously, there's a big momentum around AI art," D'Anna said while speaking with nft now. "AI is just another medium. Before, art was very strictly sculptures and paintings, and then it evolved into visual arts, and then into generative art, and now it evolved into AI. It's a natural progression. And I think that it wouldn't be very wise of any gallery to underestimate the creative power that artists are exploring and pushing boundaries with."
One of the artists in the show known for pushing boundaries is Alpha Centauri Kid (ACK), a well-known digital artist whose work has been sold at Christie's, featured in Proof's Grails drops, and who helped kick off the open-edition craze of 2022-2023. ACK is featuring three works for Beyond the Screen, including two versions of The Muse, a work auctioned at Christie's last November for over $100,000, and a rare landscape-based piece.
"I will be exhibiting a work from my Broken Keys piano collection, The Chosen One," ACK said in a correspondence with nft now. "This piece is special because landscape scenes are not my traditional medium, so I wanted to challenge myself to make a landscape scene that was fully me, and I think I succeeded."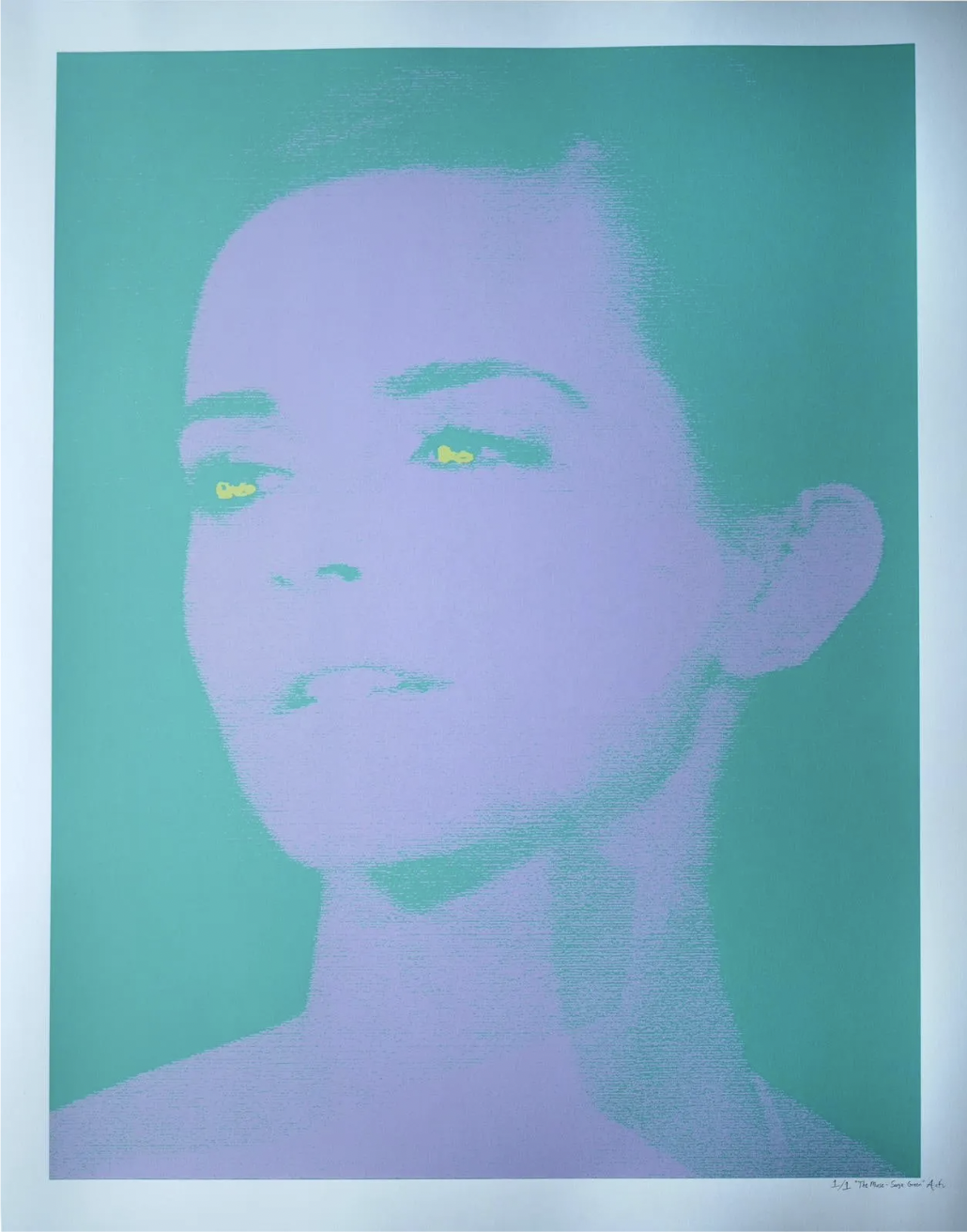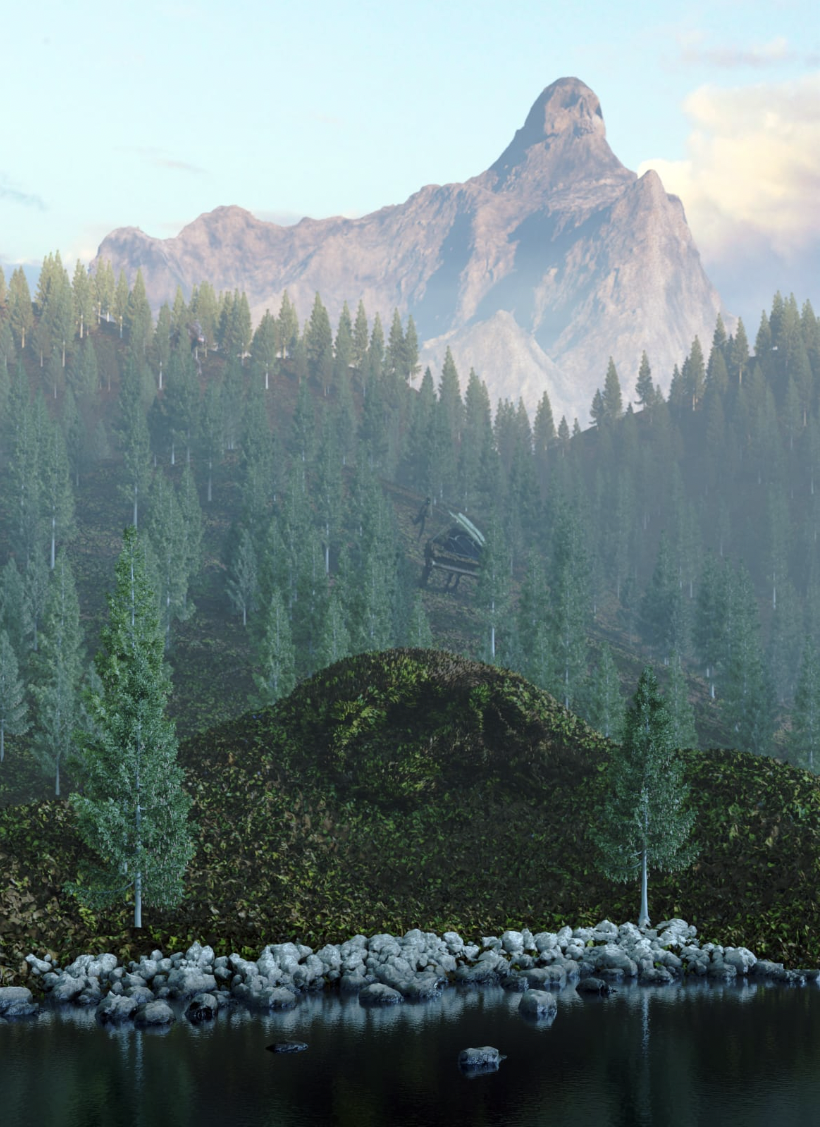 Sales down, heads high
None of the artists on Beyond the Screen's roster have any delusions about the state of the NFT market, whose sales volume figures have dropped to lows unseen since late 2021. But the bear market conversation is nothing new for Web3 artists; some even view it as a chance to show their true colors.
"Whenever you have a downturn, it's actually an opportunity," OSF underscored of the crypto winter. "When we're in a bull market, it's very hard to prove [your stripes] because everyone can be seen as an opportunist trying to profit off good times. But in the bear market, if you stick around, people can say, 'Look, Ovie was around in the 2022, 2023 bear market, now he's here in the 2024 bull market.' For me, it's a massive opportunity to earn a place in the category of people who stick around the whole time."
Another crucial factor OSF points out is that, despite the market's numbers being so low, several crypto artists have done very well in the last year, Grant Riven Yun, Sam Spratt, and Alpha Centauri Kid among them.
"The question [of the bear market] is often worrisome, but at the end of the day, we can't time the market or really fight against it," ACK said on the matter. "I've learned to not even consider it as a factor in my decision-making. I like to exist outside of the trends and just work on the art that speaks to me and do my best to communicate that visually to those who care enough to take a longer look."
Difficult market conditions aside, HOFA and its partners at Kreation have seen a 200 percent increase in new AI and digital art collectors since 2021, according to a press release from the gallery. The NFT industry might be sluggish, but interest in creating and collecting digital art continues to grow despite those headwinds.
Beyond the Screen will move to HOFA's Mykonos gallery location once its London run comes to an end. In addition, D'Anna says art lovers can look forward to a separate show they'll be putting on in the summer with pioneering AI artist Refik Anadol.
"It's going to be an NFT summer," D'Anna said with a laugh.