Similar to Black artists, Black founders are making significant strides in the Web3 space, forging a path for themselves and their communities. However, they are still underrepresented. According to data from Crunchbase, Black founders in the U.S. received approximately $2.254 billion in venture capital funding out of the total $215.9 billion allocated. That's only about one percent of capital raised.
These trailblazers deserve recognition for their innovation, resilience, and the impact they're making in the decentralized landscape — not just during events like Black History Month, but every day.
With this in mind, nft now has teamed up with Umba Daima, a Black-owned and operated venture studio, to curate a roster of exceptionally talented Black Founders deserving of recognition. By showcasing these founders, the collaboration aims to not only uplift diverse voices but to also highlight their contributions in shaping the creator economy and closing the digital divide for marginalized communities.
Emmanuel Udotong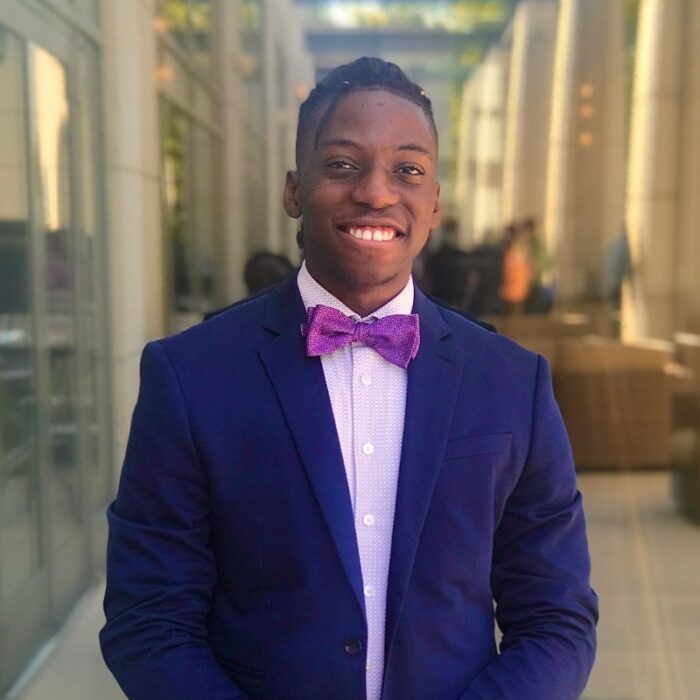 Who they are: Emmanuel Udotong is a Web3 founder, builder, consultant, and community leader who is leveraging digital technologies to advance underrepresented people around the world. Alongside co-founders Luis Carchi and Isaiah Udotong, he launched Ancient Warriors, "the first African and Latin American-inspired NFT collection." Today, he's building a blockchain security company to facilitate the safe onboarding of the next billion crypto users.
Where to Follow: Linkedin | Twitter | Instagram
Work and Why it Matters: With the recent advent of DeFi and NFTs, crypto asset custody is shifting more and more into decentralized wallets. This is great for decentralization, but now individuals are directly exposed to scams. Investors are forced to use empty "burner wallets" to test smart contracts before interacting with their main wallet. Scams are reported on Twitter and Discord, but only after most of the damage has been dealt. Without a real solution to the user security problem, there is no way blockchain can reach mass adoption.

As the Founder of Shield, a user security engine for Web3 platforms and communities that protects crypto investors from scams, Udotong hopes to tackle this problem head-on. His product currently secures 200,000 users across nearly 100 integrations.
Dayo Adeosun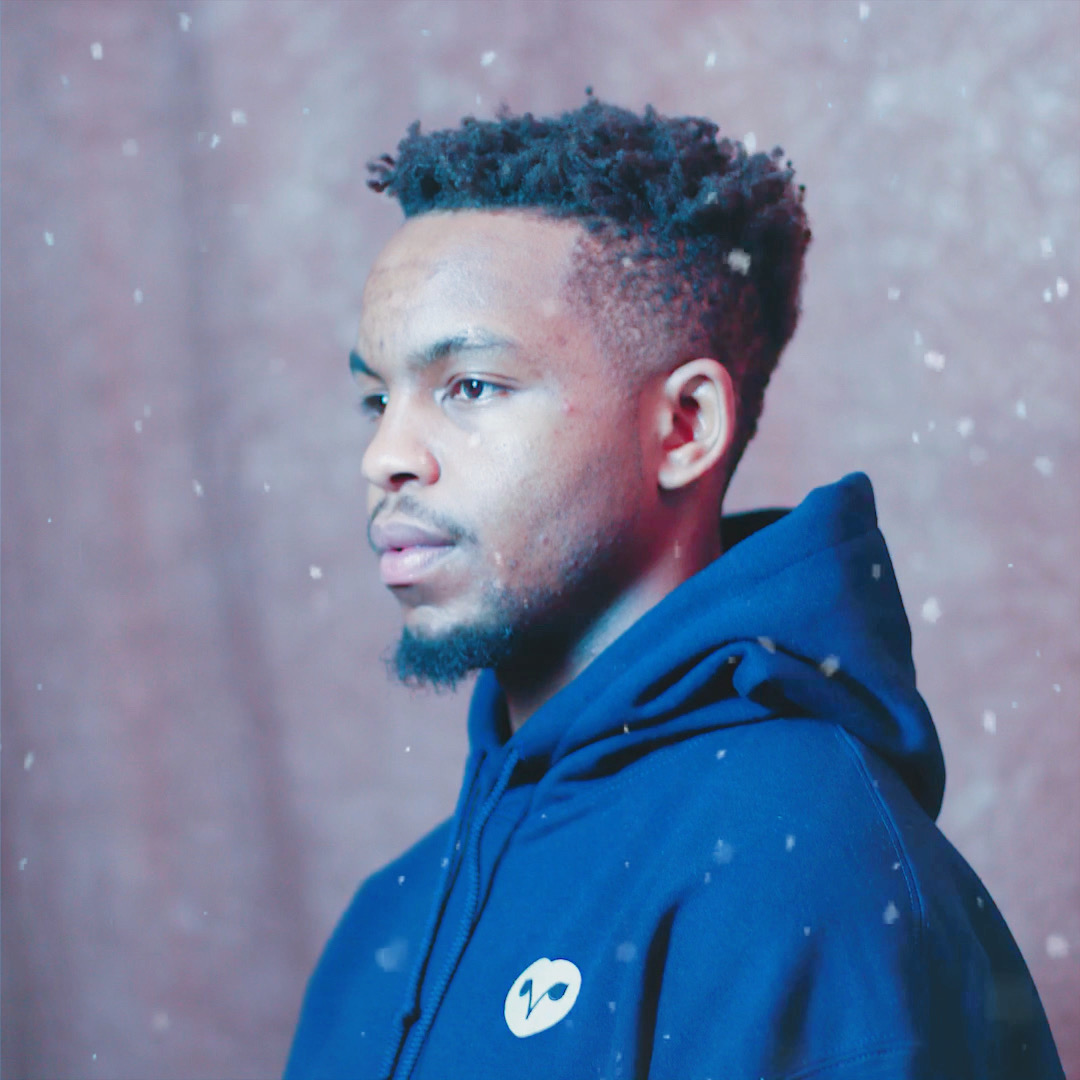 Who they are: Dayo Adeosun co-founded Glass, a company focused on creators and community. He graduated from the University of Chicago with a degree in Economics and calls New York City and Lagos his home.
Where to Follow: Linkedin | Twitter
Work and Why it Matters: Glass is the first video NFT marketplace that helps creators monetize their videos. Glass allows collectors to unlock access to videos by buying them as NFTs, or fans can collect free-to-watch videos to add to their collections. By making video and content creation a sustainable business, Glass offers a new alternative for content creators to connect, monetize and keep track of their die-hard supporters.
Tobi Ajala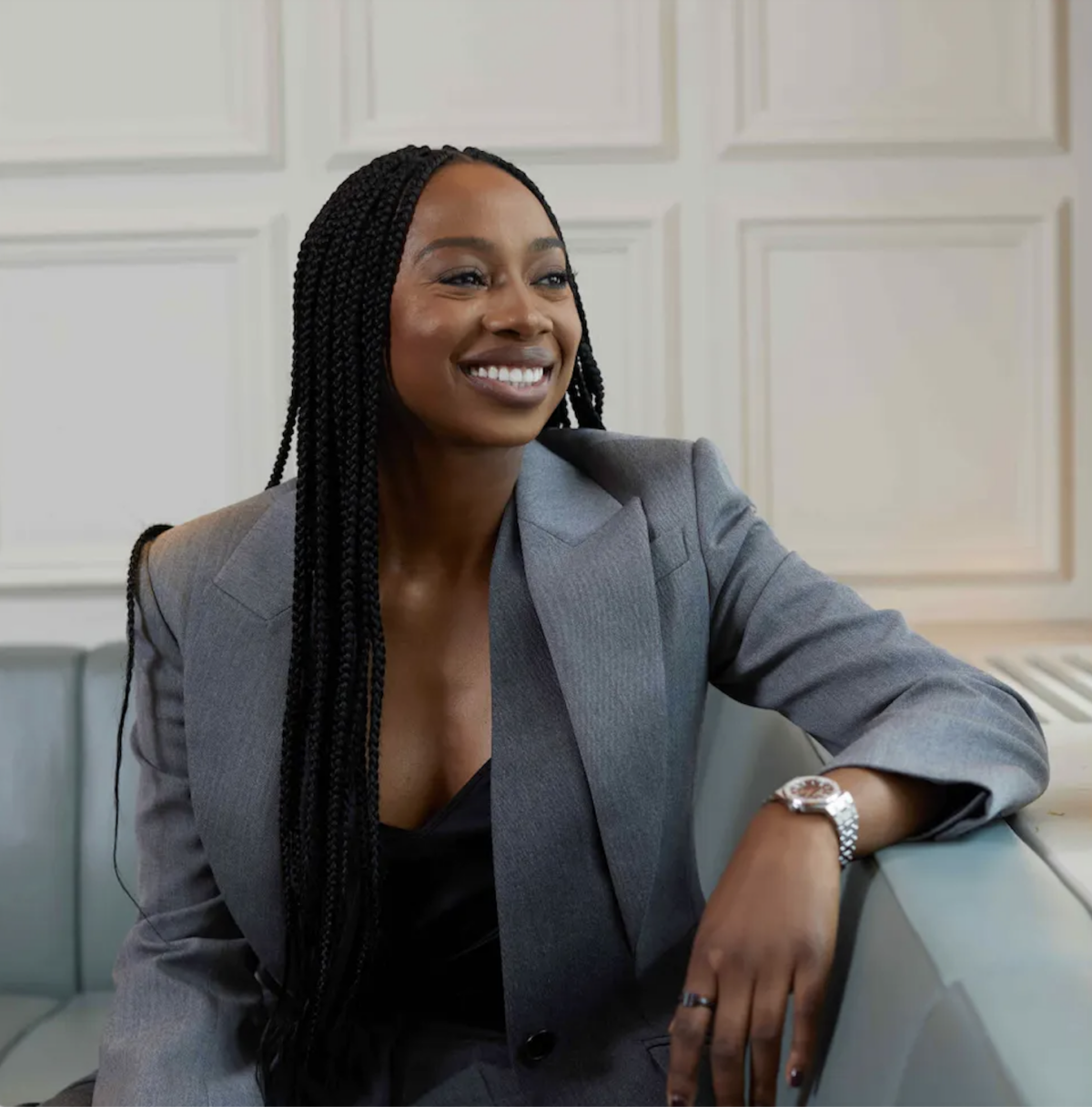 Who they are: Tobi Ajala is an award-winning technology entrepreneur, software developer, and thought leader. Having founded the world's first Black-owned and woman-founded digital agency, she specializes in leading and building early-adoption consumer experiences with innovative technology.
Where to Follow: Linkedin | Instagram | Twitter
Work and Why it Matters: TECHTEE is a boutique software house that specializes in software-based solutions that drive client growth by marrying digital design and cutting-edge software development with innovative luxury brands.
TECHTEE has been working with companies to build projects and platforms in Web3 since 2019. As a business that leads with technology first, TECHTEE prides itself in having a representative team and network that contribute to software systems that are inclusive and accessible to all users.
Ikechi Nwabuisi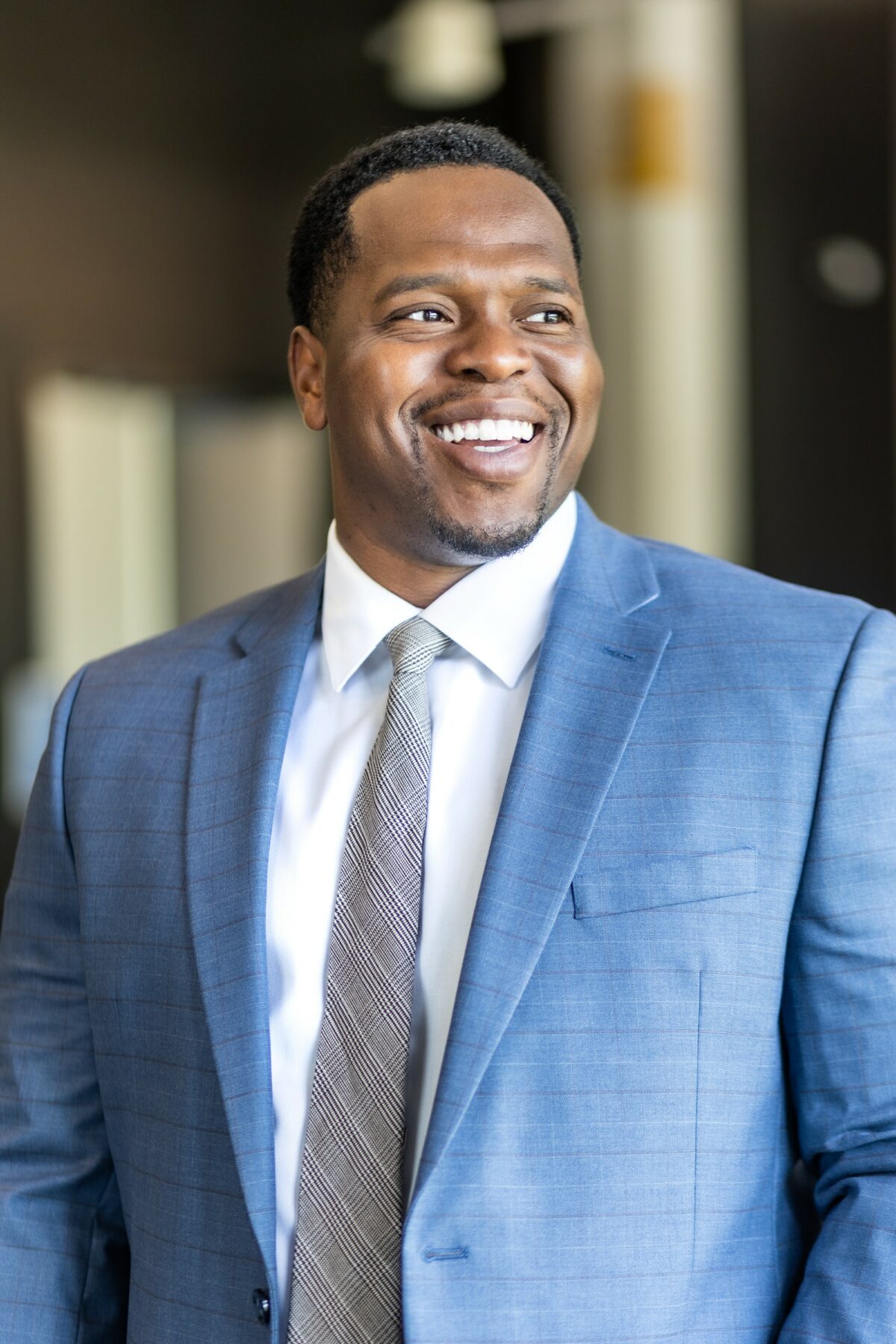 Who they are: First-generation Nigerian American entrepreneur Ikechi Nwabuisi has spent 10 years working across professional sports, finance, and technology. In 2018, he founded TRiBL to enable underrepresented communities to build wealth as a collective.
Where to Follow: Instagram | Twitter | Linkedin
Work and Why it matters: TRiBL is a social money pooling platform that enables friends to invest via group chat. With partnerships with VISA and Circle, TRiBL is helping digital communities pool and monetize globally. The platform's collective wealth-building and group economics democratize access to private market investments.
Lisa Francoeur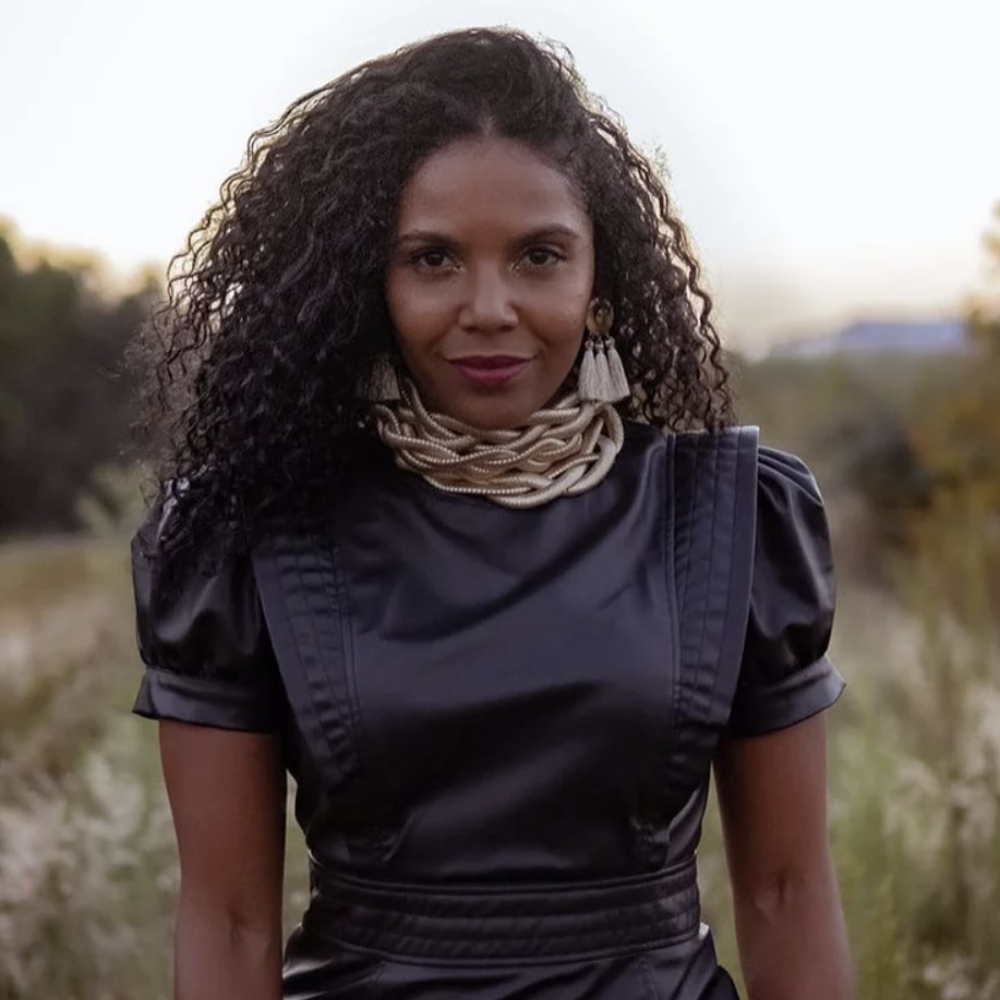 Who They Are: Lisa Francoeur is co-founder and Chief Revenue Officer of Crypto Tutors, a crypto education start-up. Crypto Tutors' B2B model specializes in upskilling corporate employees and their customer communities. A global champion of diversity, Francoeur's company organizes the world's largest diversity conference in crypto called Crypto for the Culture.
Where to Follow: Linkedin
Work and Why It Matters: Crypto Tutors' mission is to "simplify cryptocurrency so knowledge can be transformed into wealth." Through their work, the Crypto Tutors team is breaking down barriers, advancing Web3 culture, and preparing diverse communities for the "jobs of the future."
Simone Berry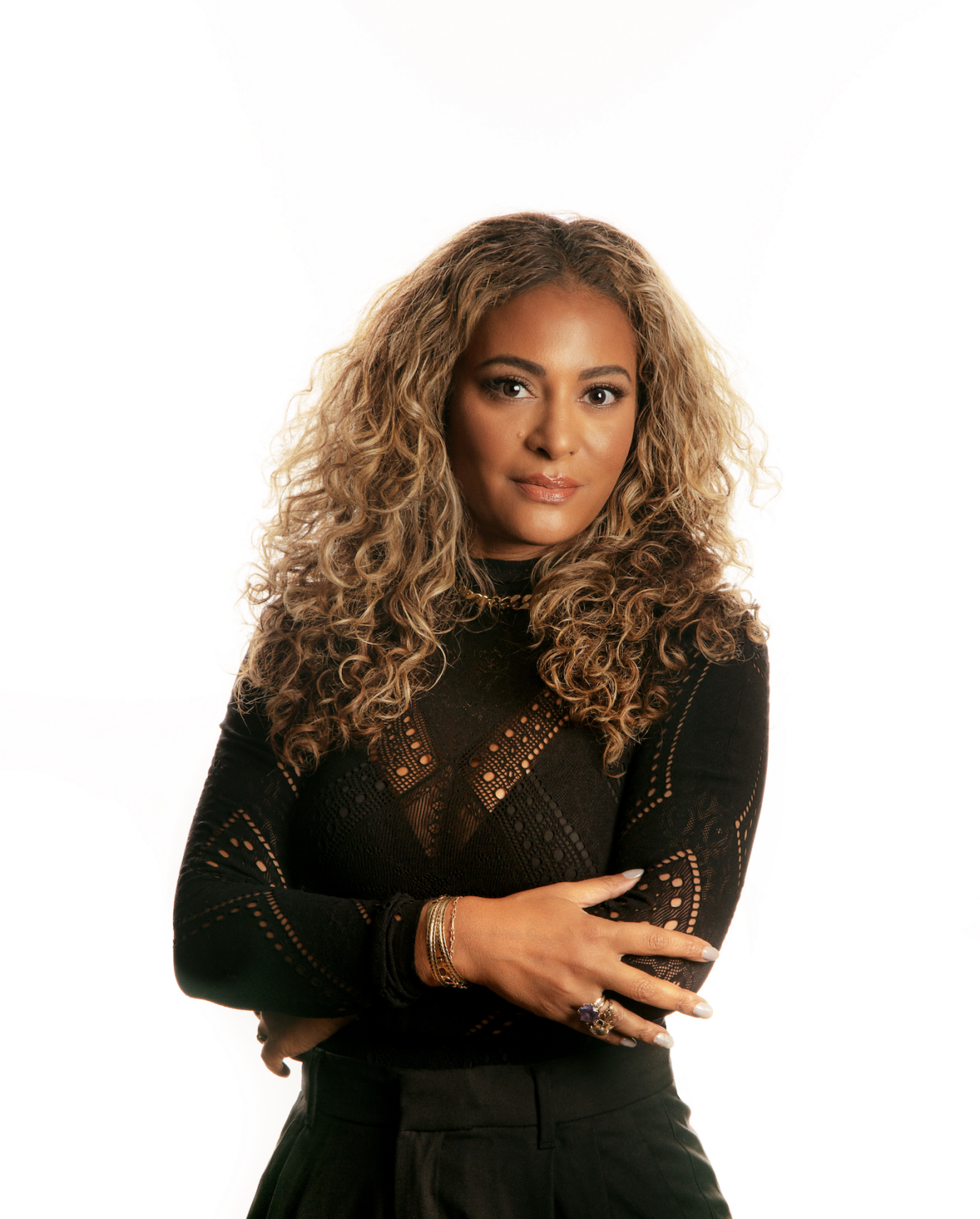 Who They Are: Simone Berry is a pioneering Jamaican figure in the intersection of Web3, fashion, and culture. In 2019, after a decade of leading design teams and elevating global fashion brands, she transitioned into Web3, recognizing its ability to empower creators.
In 2022 she co-founded People of Crypto due to the frustration of not seeing her community represented in projects, teams, and Web3. Fueled by a passion for mentoring the next generation of entrepreneurs and innovators, Simone is dedicated to building impactful blockchain solutions that shape the future of Web3 and drive consumer-focused ideas in the space.
Where to Follow: Linkedin | Instagram | Twitter
Work and Why It Matters: People of Crypto Lab (POC) is an innovation lab and creative development studio that aims to build a 'cultureverse' while investing in and amplifying creators and communities with diverse stories, teams, and projects that represent Black and Brown women, people of color, and LGBTQIA+ creators, developers, and brands. In 2022, the lab partnered with The Sandbox on Valley of Belonging, the first-ever diversity, equity, and inclusivity hub in the metaverse.
Blockchain technology offers creators a new, powerful, and potentially transformative way to monetize their work and build intergenerational wealth. It also eliminates barriers to entry imposed by gatekeepers and represents a new opportunity to onboard brands to build metaverse projects and movements that drive cultural awareness and education.
Iris Nevins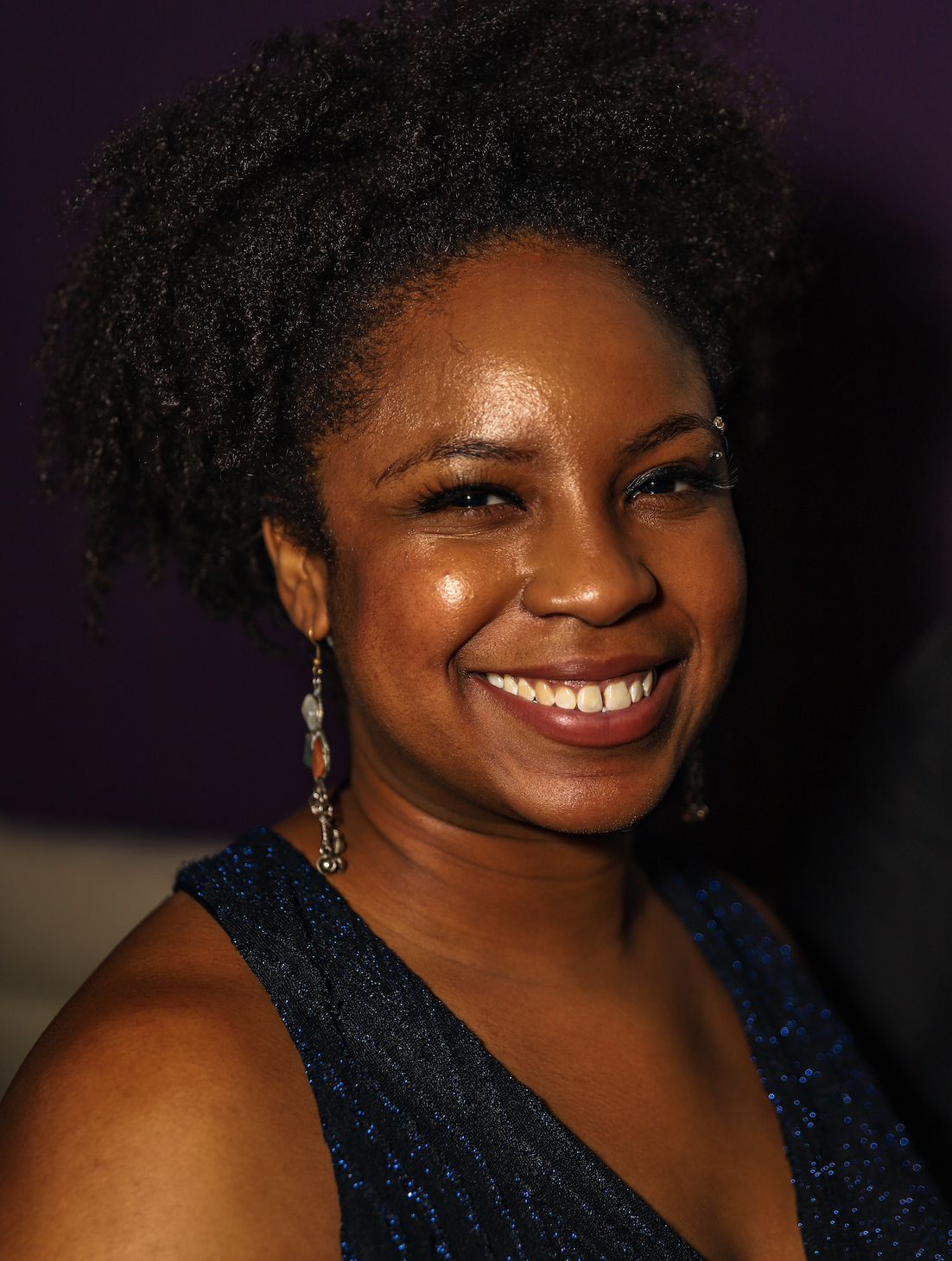 Who They are: Iris Nevins is the co-founder and CEO of Umba Daima, a venture studio creating economic opportunity by building communities and software that drive technology adoption. Nevins is a former social studies teacher and grassroots community organizer who eventually became a software engineer after realizing that tech could be used to solve large-scale societal problems.
Where to Follow: Linkedin | Twitter
Work and Why It Matters: Umba Daima is a venture studio on a mission to close the digital divide. They build communities and products that help everyday people embrace technology. Umba Daima's first product, Black NFT art, is a social media and community brand providing visibility, education, and opportunities for Black creators in the Web3 space.
Upcoming projects include Tech Misfits — a community and social networking app for science, technology, engineering, art, and math professionals and learners to connect, collaborate, and learn — and Assemble Now, an event logistics software for growing large, loyal, and diverse communities through events.
Ian Q. Grant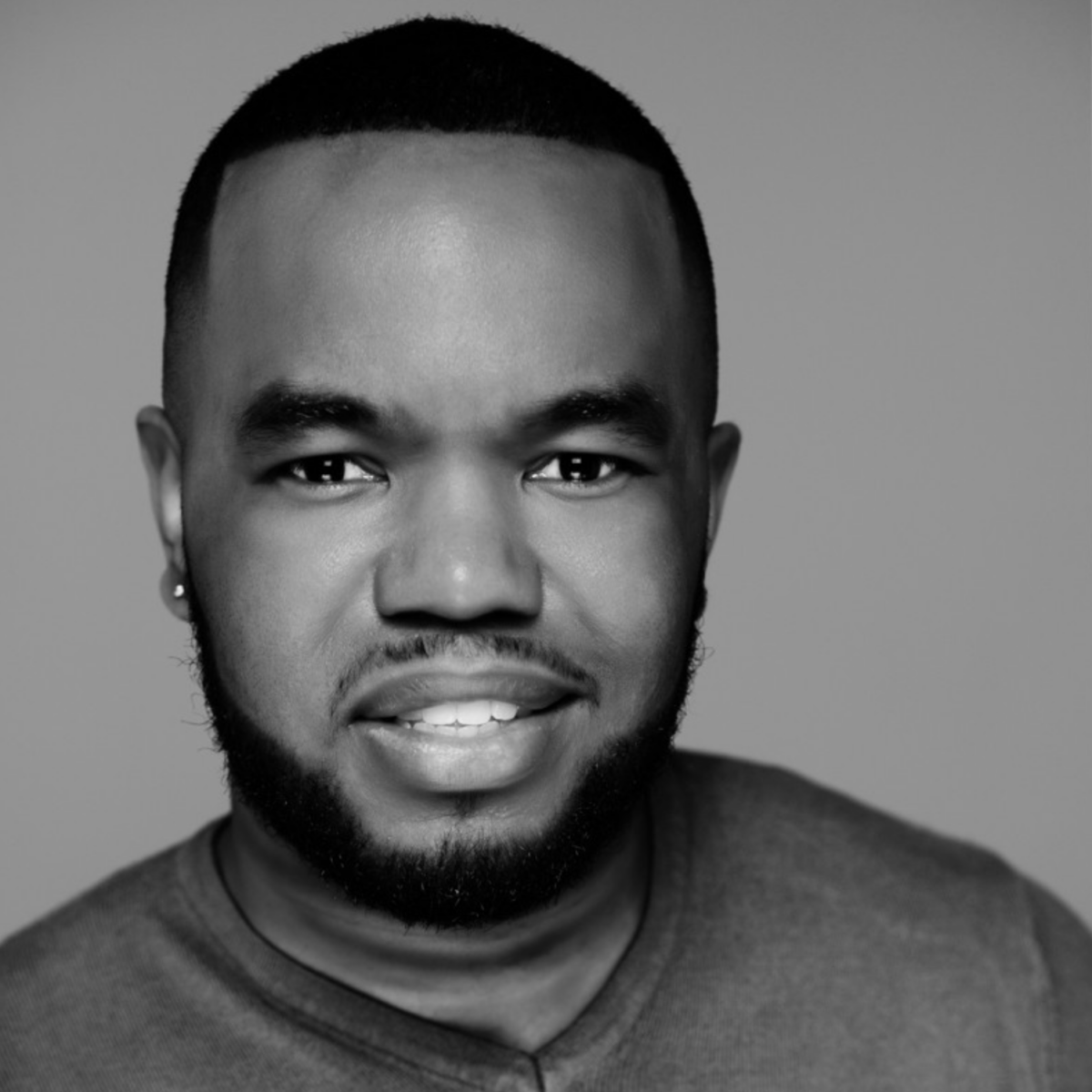 Who They Are: As an actor, producer, and co-founder of Minorities in Film, Ian Q. Grant is dedicated to increasing representation and opportunities for marginalized communities in the entertainment industry. His expertise in both entertainment and technology has allowed him to create Greenlit Protocol, a cutting-edge media rights management platform that leverages blockchain to solve the inefficiencies in the industry.
Where to Follow: Twitter | Instagram
Work and Why It Matters: Greenlit Protocol is an end-to-end rights management and royalty tracking platform that allows media and entertainment industry players to attach legally binding rights and ownership over intellectual property to NFTs. This allows them to securely and efficiently manage and monetize their IP through licensing and distribution.
Traditionally in the entertainment industry, Black creators have faced significant barriers to entry and a lack of representation. By offering a platform that is accessible, affordable, and easy to use, Greenlit Protocol hopes to level the playing field and provide creators everywhere with the tools and resources to succeed. With a focus on ownership and monetization, the platform will allow these creators to retain more control over their work and be fairly compensated for their efforts, contributing to a more equitable media and entertainment industry for all.
Shawn Wilkinson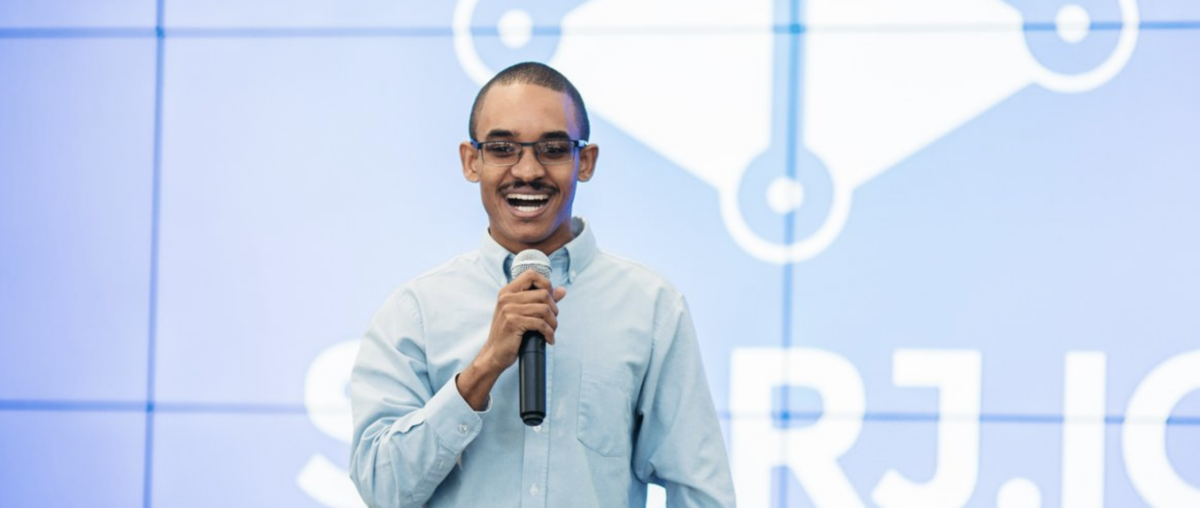 Who They Are: Shawn Wilkinson is a Jamaican-American entrepreneur and software developer, best known as the founder of Storj, a decentralized cloud storage platform built on blockchain technology. He earned his degree in computer science from Morehouse College and has become a prominent figure in the blockchain and cryptocurrency communities. In addition to his work with Storj, he founded Prodia in 2021, a distributed GPU cloud for AI, where he currently serves as CEO.
Where to Follow: Twitter | LinkedIn
Work and Why It Matters: As AI becomes increasingly ubiquitous in the software industry, Prodia's cloud provides an easy and cost-effective way for businesses to integrate AI applications into their software stack. This not only improves the functionality of the software but also allows businesses to leverage the power of AI to improve decision-making, automate processes, and create new growth opportunities. With Prodia's platform, companies can stay ahead of the curve in the fast-evolving field of AI.
LATASHÁ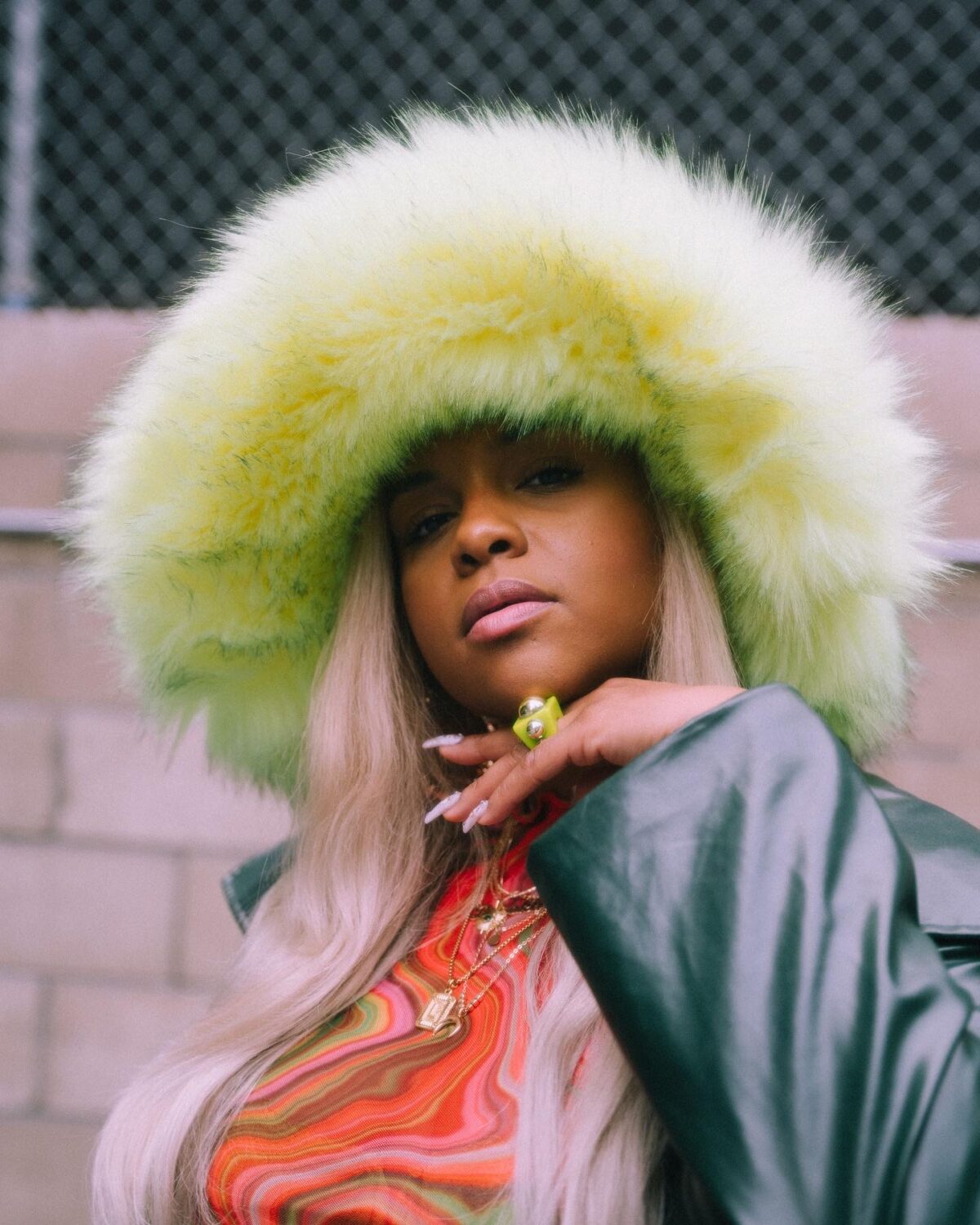 Who They Are: Latashá is a multi-hyphenated entrepreneurial artist. She is an NFT enthusiast and the Head of Community Programming at NFT protocol ZORA by day and a singer-songwriter and performance artist by night. Her heart-work is in forging her theories and stories of Black femininity, self-empowerment, autonomy, love, and transcendence into all that she voices while using technology from NFTs to Midi controllers to bring her experiences to new dimensions.
Latashá has toured worldwide with her works B(LA)K, and Teen Nite at Empire. She is currently focused on spearheading initiatives in the NFT community that onboard musicians and marginalized artists to the forefront of crypto, tech, and blockchain.
Where to Follow: Twitter | Instagram
Work and Why it matters: ZORA is a Web3 NFT protocol dedicated to offering public goods to the user from creatives, curators, and developers. Latashá began working at ZORA in 2021 as a community lead and was promoted to Head of Community when she built ZORATOPIA, a guidance platform and in-person event dedicated to supporting, connecting, and highlighting BIPOC, LGBTQIA+, and women in Web3.
Latashá is currently working on ZORA's umbrella platform, TOPIA DAO, which will be a new community initiative to support, fund and highlight creators, curators, and collectors in Web3.
Catalyst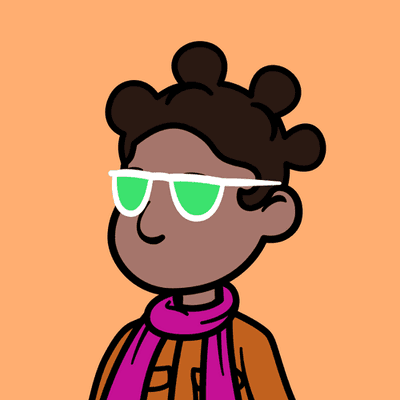 Who They Are: Catalyst is a social entrepreneur and nonprofit executive with a history and passion for scaling organizations using emergent technology. He serves as the Founder of 40acres DAO and Social Justice Fellow at the Dr. Martin Luther King Jr. Memorial Foundation. Since his teenage years, he has explored and built at the frontier of technology with the intent to liberate marginalized groups across the diaspora.

Where to Follow: Twitter

Work and Why it Matters: 40acres DAO is an internet-native community operating as a DAO that connects diverse participants in the Web3 ecosystem to cultural causes and initiatives that they align with and can contribute to. From its inception, 40acres has gone on to recruit over 500 community members, steward three unique guilds, and incubate various projects ranging from a crypto-focused bail network to curated art collections and a monthly written publication. With generations of communities being excluded from technological advancement, bringing the tech to the community and intentionally including them ensures that everyone can make it.