In 2023, crypto is seemingly becoming less of a stomping ground for wealthy white men. While racism and prejudice undoubtedly still exist on the blockchain — and the "crypto bro" stereotype has undoubtedly affected the formation of Web3 thus far — the NFT space has slowly but surely become a more equitable place for people of color to find community, support, and prosperity.
From POC creators leading the charge in Web3 music to helping popularize IRL NFT activations to bootstrapping organizations so other marginalized groups can flourish, there has been no lack of decentralized Black excellence in the past few years.
To celebrate Black History Month and the countless creators who have continued to high step the would-be roadblocks of the legacy creative industries, nft now has joined forces with venture studio Umba Daima — an organization dedicated to creating economic opportunity for historically disadvantaged populations — to present this list of artists that are most definitely deserved of flowers.
Sheena Williams
Sheena Williams, known in Web3 as SheWill (별초롱), is a Charlotte-based multi-racial artist who colors outside of intersectional lines with pieces that celebrate the many layers of her identity. Aiming to express complexities of consciousness through a lens of social awareness, her works range from carpentry and pottery to digital illustrations, paintings, and origami sculptures. A highly self-motivated individual, Williams' moniker SheWill reflects her dedication to expanding her creativity as far as her mind will take her.
AnjolaDave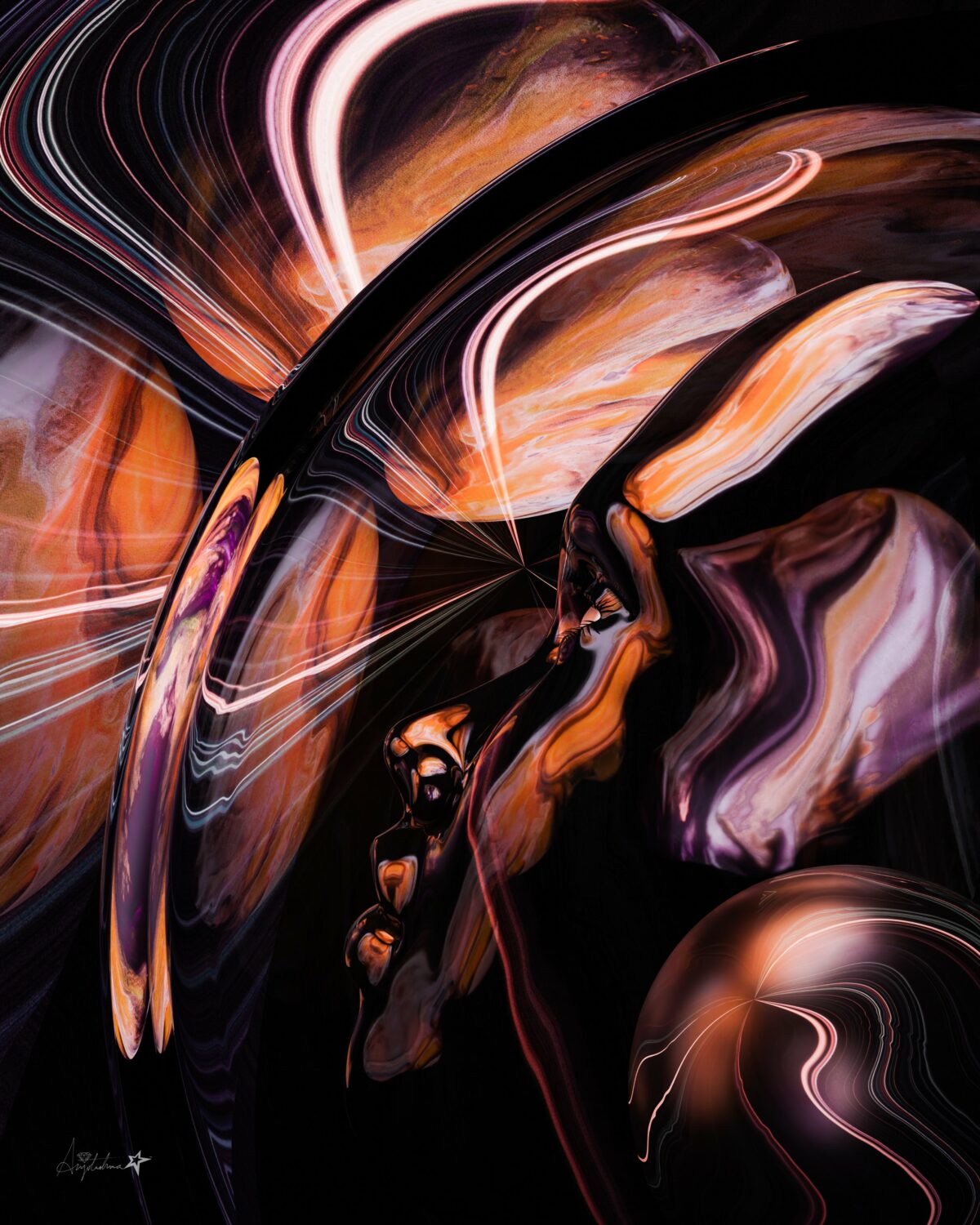 AnjolaOluwa David Aduroja, known professionally as AnjolaDave, is a 22-year-old Nigerian 3D artist who aims to tell stories and convey emotion through colorful textures and compositions. An all-around creative who also dabbles in photography, graphic design, and UI/UX, he has become known throughout Web3 for his complex, sometimes abstract 3D pieces, which he says serve to communicate energy, optimism, hope, and zest. Having faced a variety of challenges in the NFT space, AnjolaDave has sought to improve the exposure of African artists in Web3 so that his and others' work may be valued fairly.
Carl Milbourne
Carl Milbourne, better known by his moniker vuLoN_, is a visual artist who leverages his 25-plus years of design experience to create unique and expressive works. In 2019, vuLoN_ first entered the world of crypto-art, where he sought to explore and hone his craft to express his unique perspective on the world. In addition to his visual outputs, vuLoN_ is a musician who performs under the stage names Manikineter and Carl Kavorkian and releases music in the noise/industrial rap and experimental hip-hop genres.
Tika Simone
"DON'T BE AFRAID" (ft. HMLT) by @TIKATheGift

A timeless, tender embrace of the growing pains that unlock true love ♾https://t.co/UNYX0XmOWE pic.twitter.com/DzWfPEh8L7

— Catalog 💽 (@catalogworks) December 30, 2022
Tika Simone, who goes simply by TiKA, is a multi-disciplinary artist, artistic director, model, cultural curator, consultant, activist, and Academy award-winning songwriter. An all-around creative, TiKA added film scoring to her repertoire in 2019 after graduating from the Canadian Film Centre. In 2022 TiKA started her first not-for-profit organization, StereoVisual, to teach marginalized musicians and producers how to transition into making music for film and to create more equity in the film industry. In 2023, she is poised to relaunch the artistic side of her personal brand.
Isaac Udogwu
Isaac Udogwu, who operates in Web3 under the name eyesackudawgoo, is a Nigerian-American digital artist and martial artist whose works focus on different modes of Black liberation through the lens of Afrofuturism. Believing that Afrofuturism is "simply Black people existing in the future," he seeks to create unique digital worlds that envision people of the African Diaspora as fully liberated.
Lana Denina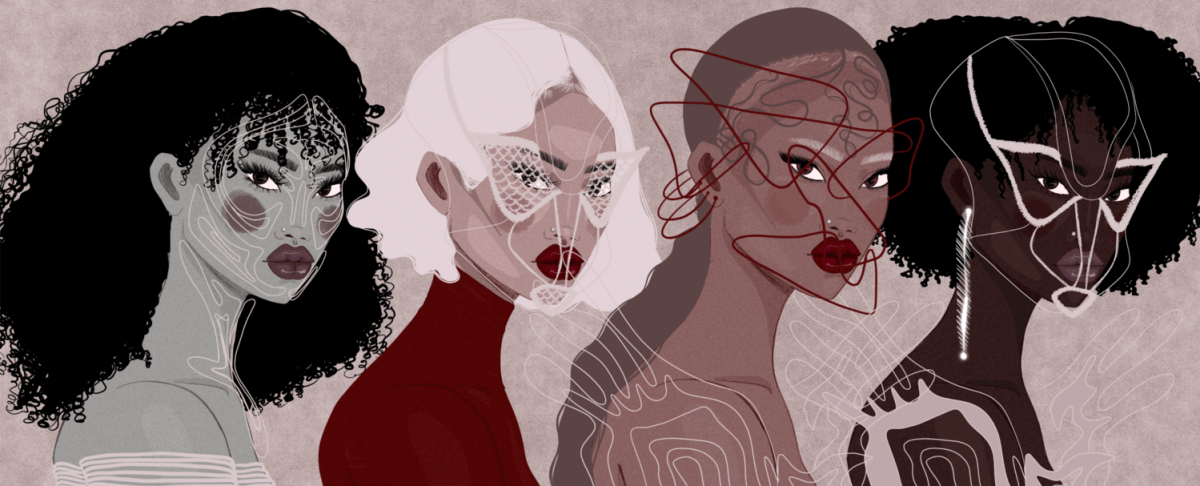 Lana Denina is a Montreal-based painter of Beninese and French origin who aims to promote a world where people can own their sexuality without feeling afraid or ashamed. An alumn of nft now's Next Up, her art explores human relationships, morphological diversity, and body movements. Through a combination of digital art and painting, Denina illustrates the different cultures (particularly Black culture) present in her life, taking a unique and personal approach to representing people of color in contemporary art.
Jahmel Reynolds
Jahmel Reynolds, who goes simply by Jah, is a filmmaker and visual artist from Brooklyn. Focusing on contemporary futurism, he explores themes of intrapersonal conflict, digital identity, and future worlds through character study and evocative storytelling. Outside of his personal endeavors and releases, he has worked on projects with LATASHÁ and TIMEPieces, and acts as the content lead for Web3 events curator Zoratopia.
Vintagemozart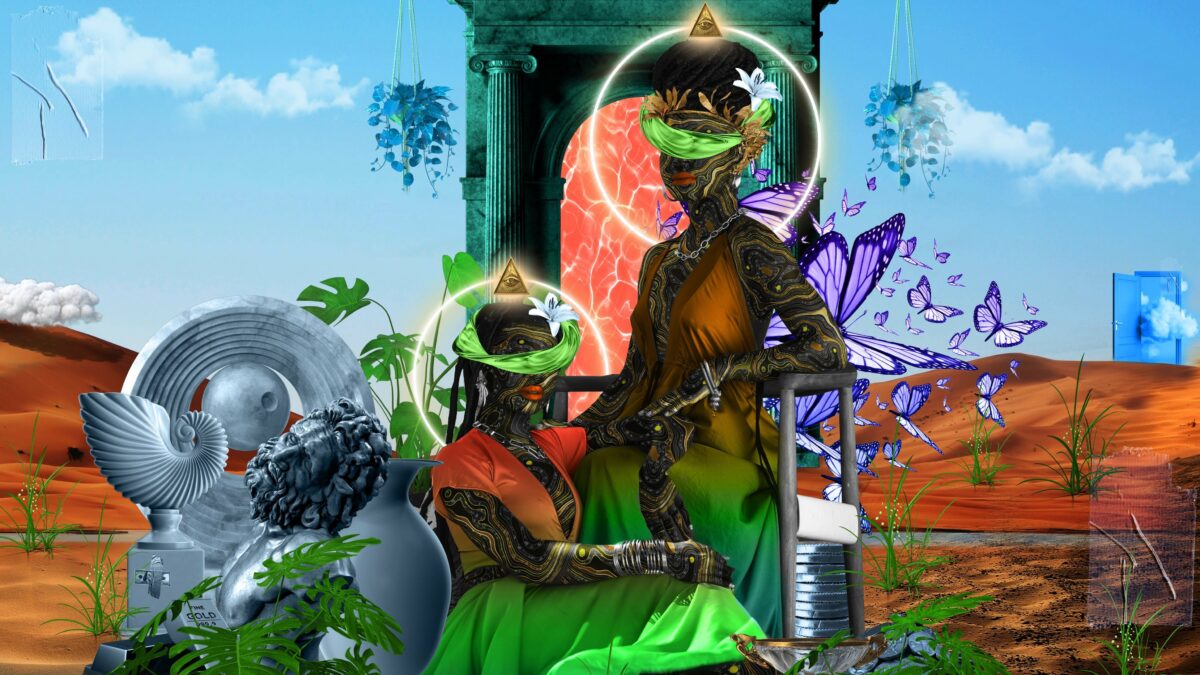 Vintagemozart is a Zimbabwean Afro-surrealist/Afrofuturist digital artist who channels African and Greek mythology themes into their work. An alumn of nft now's Next Up, Vintagemozart has become known for their surrealist digital collages, unique music and animation NFTs, and for utilizing the evocative power of digital art to create immersive experiences. Vintagemozart has said that their mixed-race heritage has greatly informed their unique style, which aims to intertwine mythological tales and historical references into mystical dreamscapes.
Jamaali Roberts
Jamaali Roberts, better known as Jam Jam, is a visionary pixel artist and illustrator whose passion for creating vibrant, imaginative digital art is matched by his drive to inspire and uplift others. Seeking to build a business that is an Ujima Tribe (Ujima meaning collective work and responsibility), Jam Jam produces illustrations, paintings, murals, designs, and fashion, and works as a mentor, eager to share his skills and knowledge to help others unlock their creative potential.
Kwame-Michael Brako
New @opensea collection. "Orbitiual Cosmo Futurism"https://t.co/xFAVcoOXaT

Only 20 of each available .03 Eth pic.twitter.com/GuXWwfjuBF

— DarkMythst 🪐| Abstract-Futurism-FX Artist (@Darkmythst1) February 9, 2023
Kwame-Michael Brako, who operates under the pseudonym DarkMythst, is a California-based multi-talented artist from Ghana. Although he started his professional career as a stereoscopic and VFX artist working on Blockbuster films like The Avengers, Guardians of the Galaxy, SpongeBob, and more, his regular Web3 artistic output draws on themes of Afrofuturism, fantasy, cosmic, and cyberpunk. To date, DarkMythst's unique blend of cosmic and natural beauty has earned him numerous accolades within the NFT and TIMEPieces community.
Nnenna Onwudiwe
Nnenna Onwudiwe, better known by her moniker NesRox, is a Nigerian-American artist who aims to explore the beauty of her culture through a variety of mediums. Utilizing 2D, AI, and digital collage, she strives to create unique and captivating pieces that express her nuanced experiences and life lessons. Currently, she is focused on telling stories that speak to the complexities of navigating the world as a melanated individual. She also acts as curator for the African Museum of the Metaverse.
James Mosely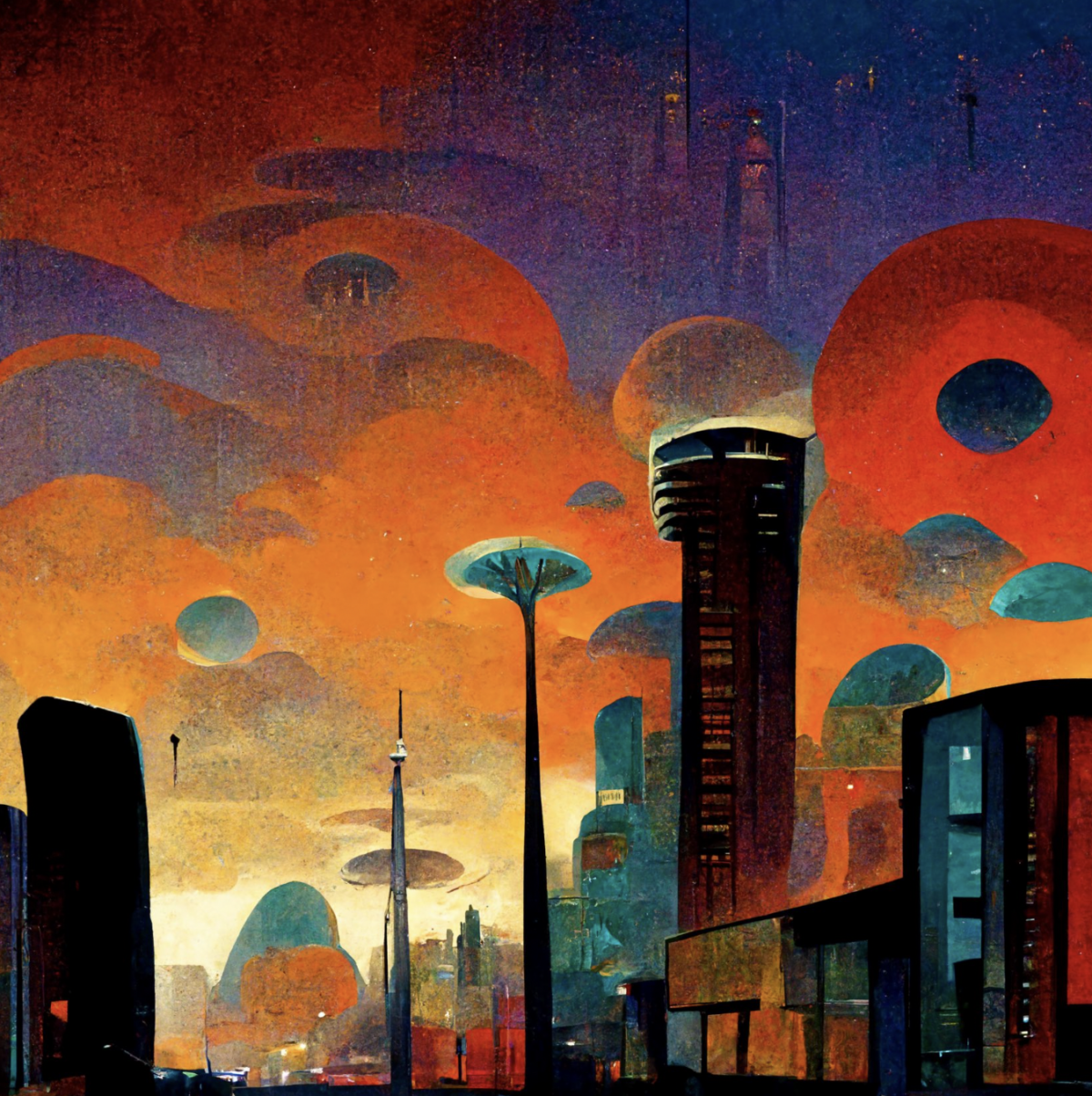 James Mosely, who goes by JwMos, is an adventurous, multifaceted artist based in Toronto who operates under the belief that art heals and builds connections. A self-titled "AfroAutistic" artist, JwMos spent more than 23 years of his life as a Behaviour Consultant and therapist specializing in Autism Spectrum Disorder. He uses his strengths and background in human psychology to influence his abstract, surreal, and fantastical 2D, 3D, and virtual art.
JHennyArt
JHennyArt is a London-based Ghanaian artist whose works draw inspiration from manga, anime, music, and Black culture while aiming to shine a positive light on individuals with prosthetic limbs. Having originally become interested in art by way of a t-shirt design company he created with a friend, JhennyArt's style has grown organically over the years. It all led to him getting involved in the NFT space in 2021 and ultimately becoming a thought leader, educator, and member of both the African NFT Community and Water & Music DAO.
Shawntel Johnson
Shawntel Johnson, most notably known by the mononym Shawntel, is a first-generation, Afro-Caribbean American self-taught artist born in Brooklyn. A self-described "Black AF artist on the blockchain," Shawntel creates vibrant, ethereal, and Afrocentric art that explores themes of surrealism, the Divine Feminine, and body positivity. Her digital paintings and collages have been displayed in Times Square and Zoratopia. Her efforts to uplift fellow Black artists have led her to maintain a Twitter list of over 2,800 Black people in Web3, including artists, traders, curators, builders, and collectors.
Kyn Adams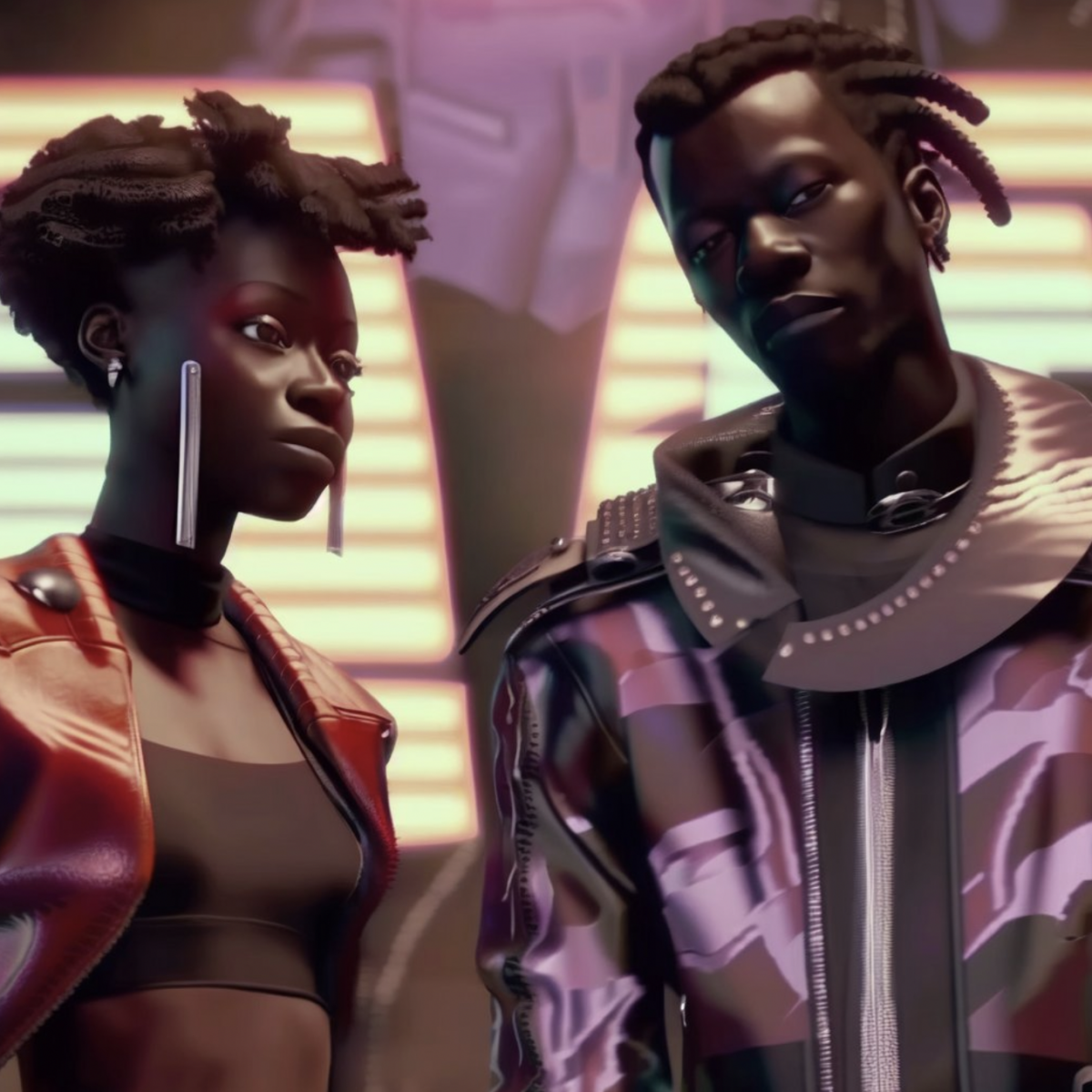 Kyn Adams is a streamer, 3D printer, and Discord moderator who uses technology (like 3D printing and AI generators) as a means to create art. Although he describes himself as more of a technician than an artist, he's become a steward for Web3 by collaborating on a variety of NFT projects and acting as the technical/community lead for W3BBIE, a black-owned NFT development studio and Web3 accelerator.
Lemny Perez
Dominican digital art..

Habichuelas con Dulce—sweet red beans..Dominican desert during Catholic Lent.. pic.twitter.com/ZXNlxUNtyK

— 🇩🇴drlemny.eth NFT.NYC '23 (Dorje Gyatso) (@lem__ny) February 28, 2023
Dr. Lemny Perez is an Afro-Dominican writer, actor, psychologist, abstract artist, and art collector from Harlem who has quickly become an integral part of the NFT community. Currently, she is a curator for SearchLight.Art. In the past, she's worked on carbon-neutral NFT initiatives, sold around 100 1/1 NFTs, shown at three dozen NFT art shows, has been featured in Forbes Magazine and Known Origin platform, and was invited to speak at the 2021 and 2022 NFT.NYC conference.
Nygilia McClain
Nygilia McClain, who goes simply by Nygilia, is an experimental artist specializing in creating 2D and 3D blended fantasy visuals. Growing up playing basketball and video games, such as Final Fantasy and Legend of Zelda, she developed a deep appreciation for the power of storytelling, culture, and visual art. Now, she utilizes virtual reality, coding, illustration, photography, and animation in her character design endeavors. Nygilia's art has been exhibited in galleries and museums worldwide, where she has become known for her avant-garde approach to otherworldly, abstract depictions.