In Web3, everyone is building towards the future. As an internet ecosystem centered around cryptography and decentralization, the blockchain has become a hotbed for far-sighted innovation. The NFT space itself, which exists at the intersection of finance, art, and tech, is proof enough of this fact.
A great abundance of digital and generative artists exist in proximity to Web3, and their efforts to curate blockchain-based bodies of works are both future-oriented and a logical next step for careers in art. But to those established, revered, and often older artists beyond the reach of the blockchain, NFTs can feel elusive, volatile, and perhaps even unrealistic.
But some seem to exist on the outskirts of the conventional commons of artistic industries. For them, time and existence are viewed through a different lens: Hilma af Klint (1862-1944) was one such person. An enigmatic artist unknown until the 1980s, she remained beyond the mainstream scope of the art world, despite her pioneering work with abstract art.
However, this was on purpose. Incredibly, af Klint dictated that her paintings not be shown until at least 20 years had passed since her death. In this way, her art was truly and by definition future-oriented. And her pieces have entered the most futuristic evolution possible: her sparse and coveted catalog will be minted and thus immortalized on the blockchain, thanks to the Gallery of Digital Assets (GODA).
The Hilma af Klint NFT drop
From November 14 to 17, an NFT series featuring 193 VR and AR renditions of Hilma af Klint's Paintings for the Temple series will be placed up for dutch auction. As a digital continuation of the official af Klint catalog, each artwork will live as one of two editions. The first will be non-commercial and remain with the publishing house. But the second edition will be for sale.
The paintings within this collection were produced by Stolpe Publishing with the endorsement of the Hilma af Klint Foundation, are presented by Acute Art, and will be available on Pharrell Williams' GODA platform. Don't let the many groups behind the endeavor confuse you, since, come release day, GODA will present a straightforward way for all collectors to place a bid. At the end of the auction, the lowest of the top 193 bids will be implemented as the final sale price for each NFT.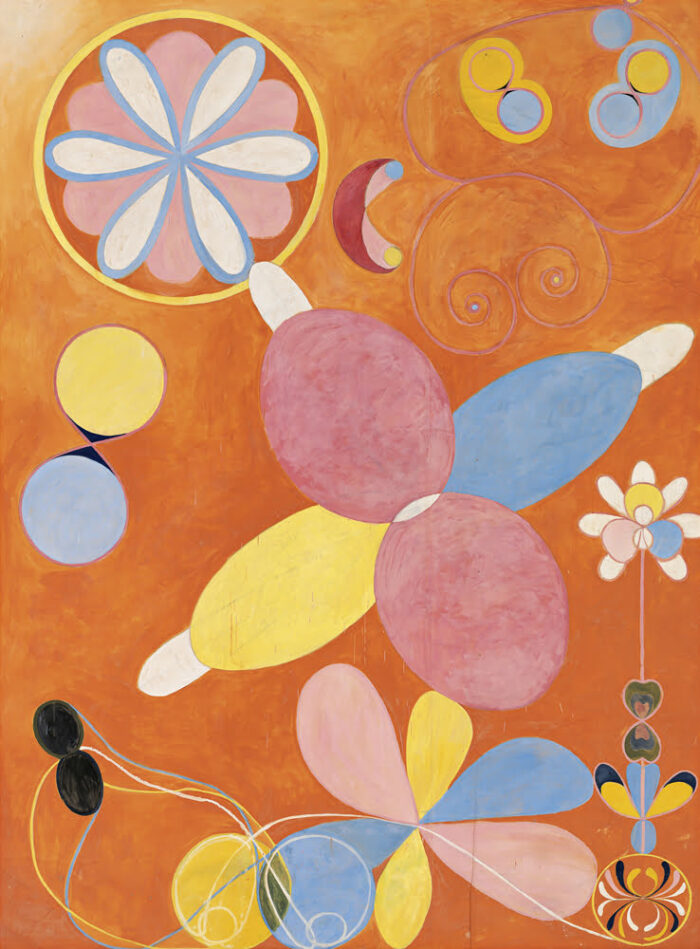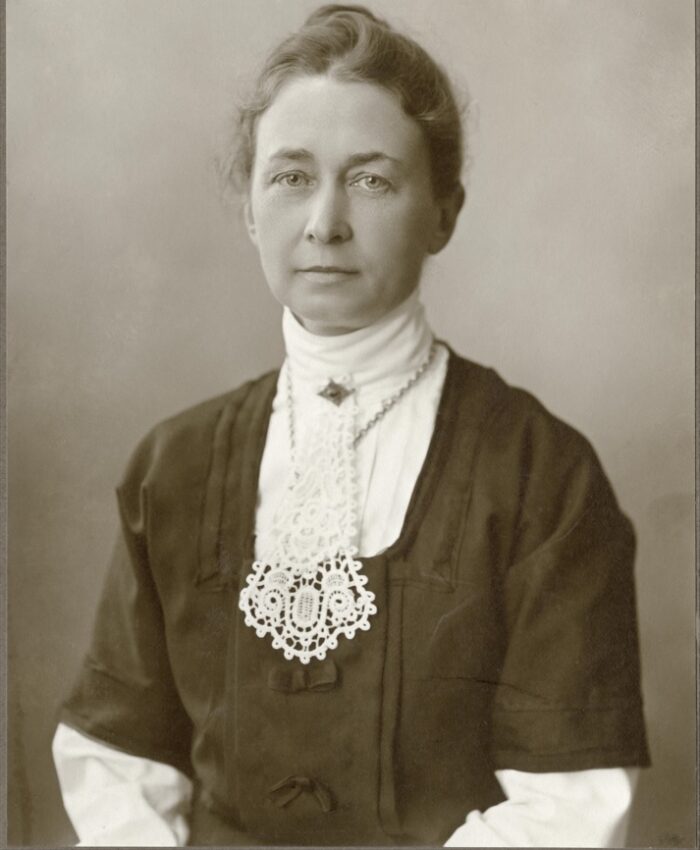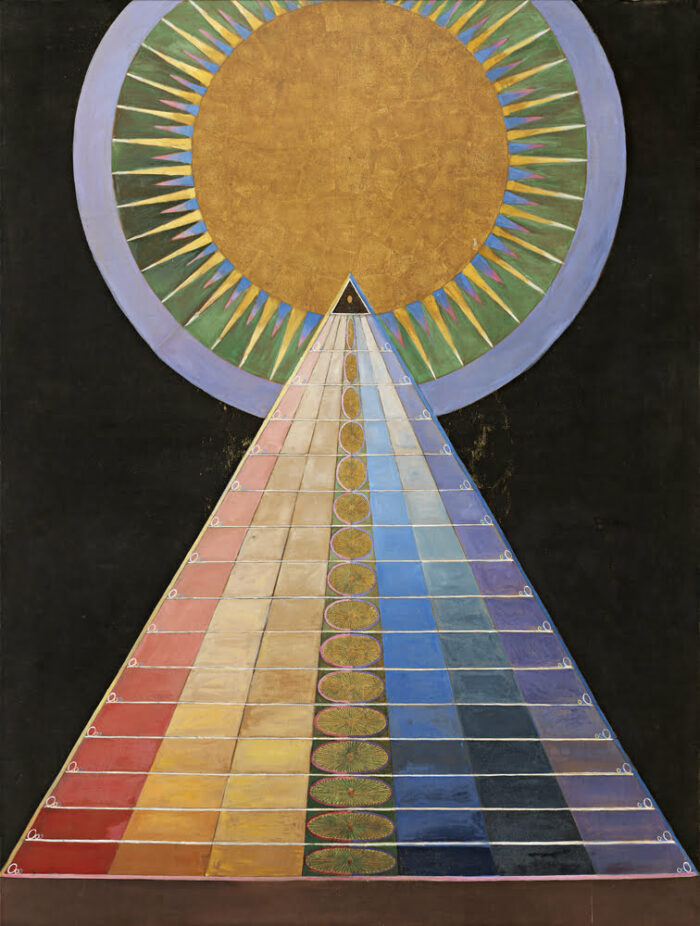 Stewarding Hilma af Klint into the future
It's heartwarming to know an artist of af Klint's caliber is onboarding to the world of NFTs. Throughout history, artists like hers were glossed over, some perhaps never to be rediscovered. Of course, this is in stark contrast to what blockchain technology can do for artists today, since it acts as a public ledger for all to see.
Considering the secretive nature of af Klint's works, her legacy is an ideal one for the blockchain, since the blockchain is built for cryptography, decentralization, and even anonymity — all values that speak to the nature of af Klint's works.
"In this new era and this new medium of cryptography and blockchain, I feel like she'd be the type of artist [who] would be first in line to do something like [venture into NFTs]," Andrew Drayton, GODA's NFT/Web3 Advisor said in an interview with nft now. "We can talk about her like she's an artist now, in this day and age. Because her art — everything is just so relevant."
For Drayton and his peers at GODA, bringing af Klint's work onto the blockchain was crucial. And, in light of her catalog and the nature of GODA as a trusted and curated source for leading contemporary NFT artists, it's clear to see why the collaboration was met with the greatest attention.
"For me, I find it to be really incredible that this woman had this foresight of creating paintings for the future. They truly do hold up today, as if she was making them to become NFTs," GODA Co-Founder Todd Kramer said in an interview with nft now. "Having these pieces immortalized on the blockchain really hammers home her dream of painting for the future."
To learn more about the forthcoming Hilma af Klint collection and how it aligns with the current evolution of the contemporary art world, visit the official GODA website here.