In celebration of this year's Pride Month, the NFT community has shown up and showed out with a spectacular array of initiatives supporting queer artists and the greater LGBTQ+ community. Although the NFT space isn't necessarily known for its diversity and inclusion, Web3 organizations have still been doing the most to promote equality without being, well, cringey.
Among the many endeavors launched this June in support of Pride exists an interesting new exhibition from prominent NFT platform SuperRare (SR). Aptly named SuperQueer, this multi-week initiative bridges both online and physical events that promote LGBTQ+ representation throughout Web3.
Kicking off the month of SuperQueer activations, SR introduced a unique new exhibition aimed at giving shine to the underrepresented trans artists in the NFT space. With SuperTrans, SR brought in prominent transgender artist Laurel Charleston to create a six-week online exhibition centered around the transgender, gender non-conforming, and non-binary artists making strides in Web3.
What is SuperTrans?
Set to run from June 3 – July 16, SuperTrans is an online exhibition hosted on SR that features transgender, gender non-conforming, and non-binary artists making waves in the NFT and Web3 space. Featuring 11 artists — including prominent creators like FEWOCiOUS, Klara Vollstaedt, SamJ, and more — the online exhibition showcases not only some of the best and brightest crypto-artists on the blockchain, but a variety of artistic disciplines that illustrate the diverse talents of the NFT community.
Although surely propelled by the SR team and community, SuperTrans is undeniably the triumph of Charleston, who says they immediately had a grasp on the type of exhibition they wanted to curate when offered the gig by SR. "[SuperRare] originally told me I could create any curation supporting the [LGBTQ+] community. Whether that was with LGBTQ artists or trans artists or anything. But immediately, my mind went to my trans community," Charleston said in an interview with NFT now.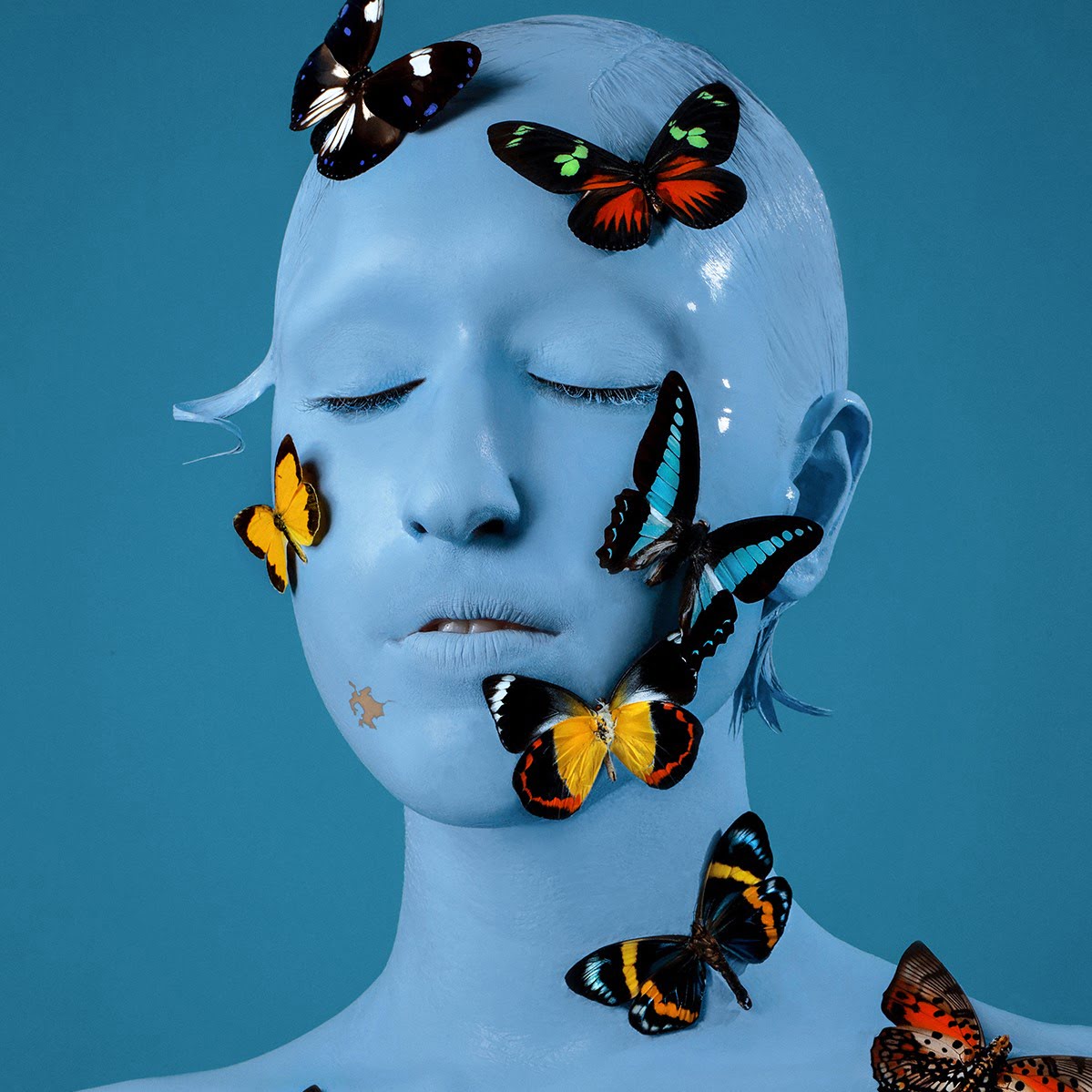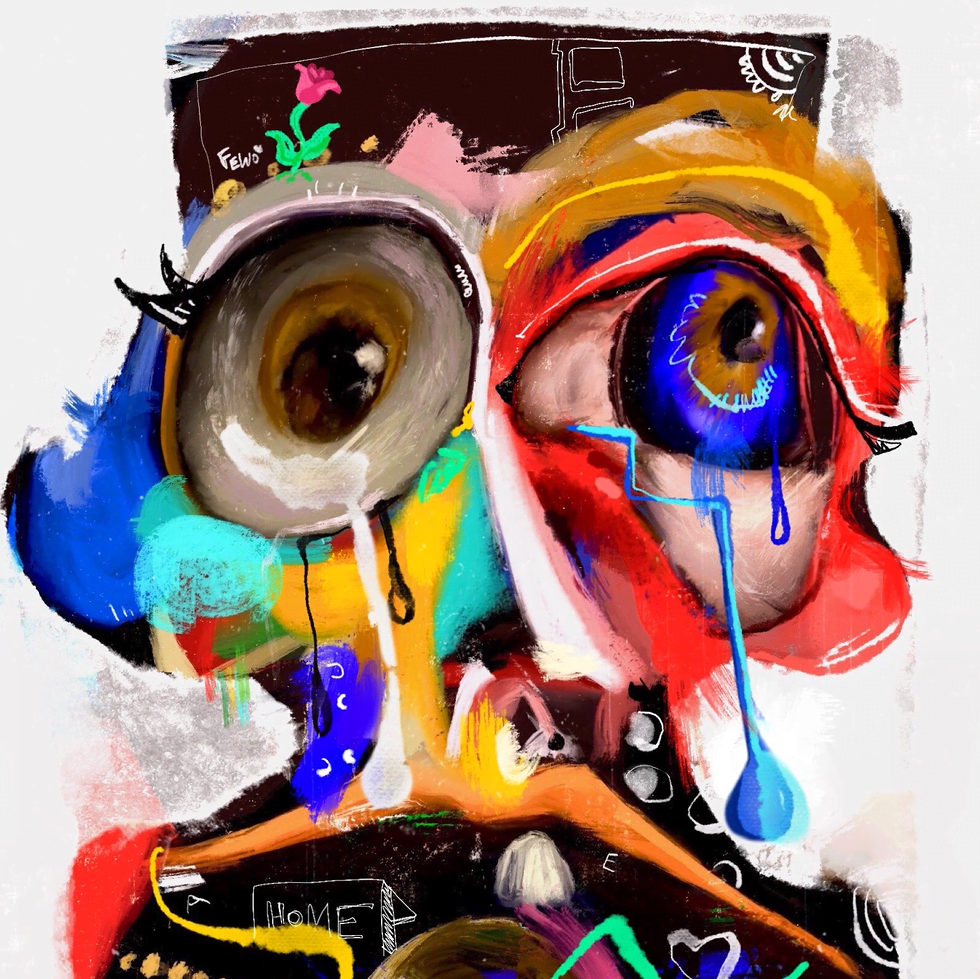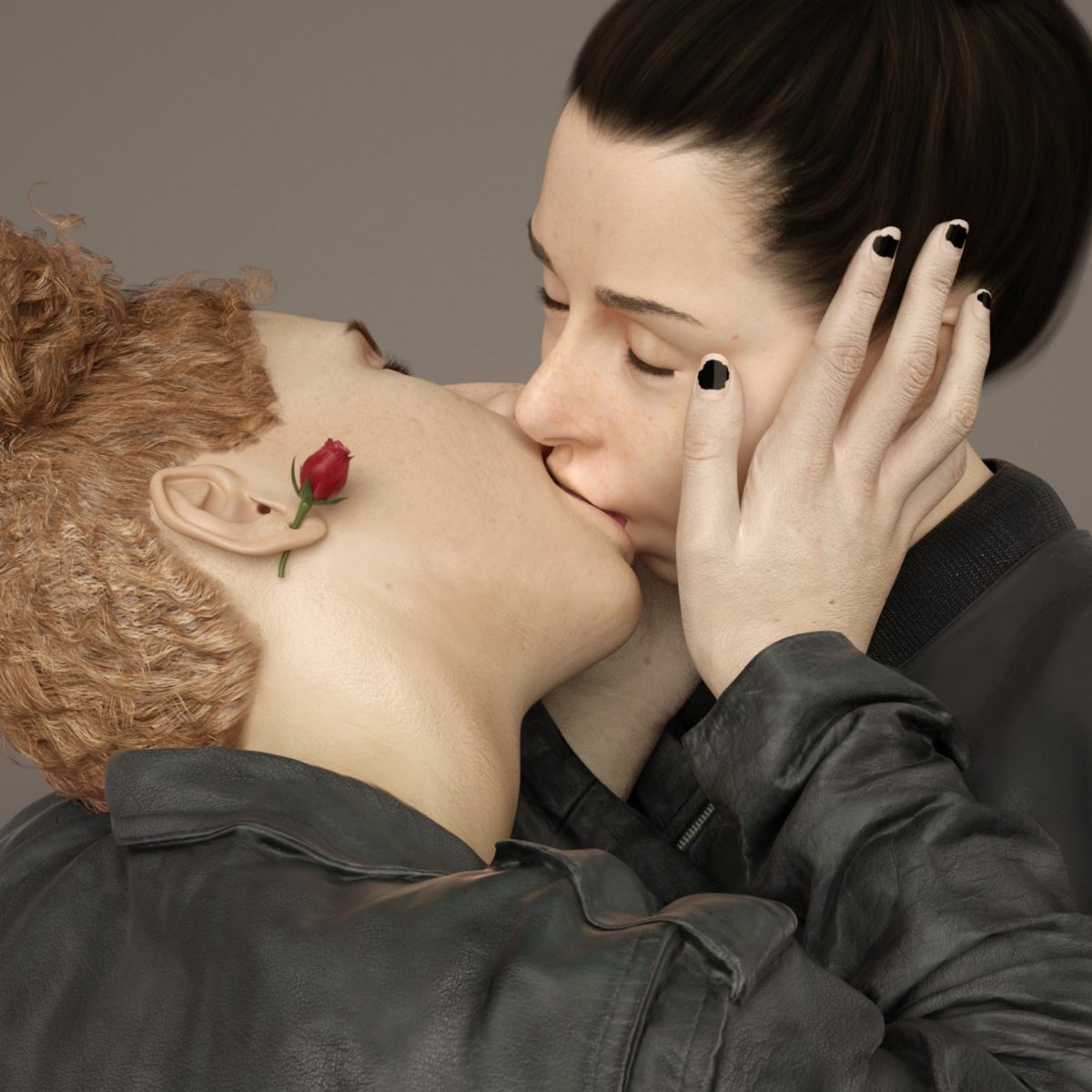 "I wanted to curate a group of artists that are diverse in identity, and diverse in the type of art that they do and the craft that they work with," said Charleston. "We have people from every point in their NFT career. And these are people that are going to, and have been taking the world by storm."
To further promote diversity in NFTs and exemplify the crossover between physical and digital, Charleston joined forces with NYC-based queer artists Nicole Ruggiero and Sam Clover to present a physical exhibition titled ICONS x SuperTrans. With this physical exhibition that was presented June 9-15, Charleston, Ruggiero, and Clover combined their curatorial efforts into an IRL experience for SuperRare's pop-up gallery in Soho New York.
Why initiatives like SuperTrans matter
It goes without saying that the promotion of diversity and inclusion in crypto, NFT, and Web3 spaces is incredibly important. Yes, the NFT ecosystem is undeniably a melting pot of art, tech, and culture. But the racism, sexism, and homophobia that were present in Web2 have yet to be ousted from this growing, decentralized creative ecosystem.
Society — and especially a niche internet microcosm like the NFT space — simply won't change overnight. This means it's up to each member of the NFT community at large (not just those with sizeable followings) to do their part to further the discussion surrounding LGBTQ+ issues and create a safe, welcoming, and equitable space for diverse groups.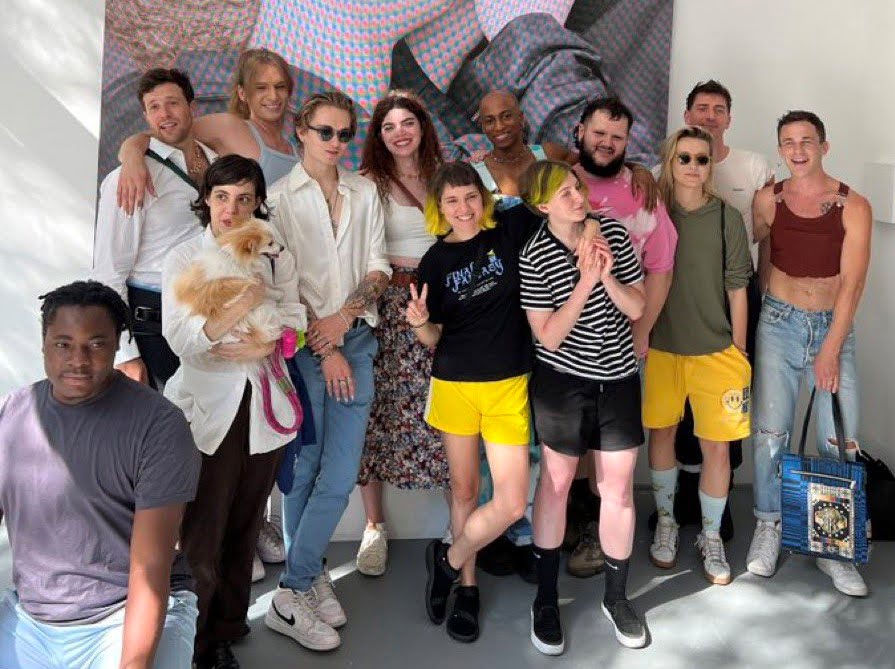 For Charleston, having larger organizations and platforms provide resources to these communities directly is a major step in uplifting underrepresented artists. "For [SuperRare] to reach out to me, a member of the trans community directly and say, 'Hey, look, here are the tools, we're here to support you." That is the most important thing these platforms can be doing," Charleston tells nft now.
It hasn't been lost on any of the many artists involved in SuperQueer and SuperTrans that trans people have historically been removed and isolated from traditional institutions. Yet Web3 platforms like SR and initiatives like SuperTrans have the power to give back to LGBTQ+ individuals and other marginalized communities in new and innovative ways.
"Today, [transgender artists] are just beginning to get the visibility that we deserve. If it's only the trans community that is supporting and uplifting trans people, our road to equity and equality will be so much longer," said Charleston.
"So please enjoy SuperTrans. Check out all of these incredible artists and even get inquisitive. Click on an artist, find out who they like, find out who they follow, who they're inspired by, and go down that rabbit hole and enjoy and explore all of their incredible works."