William Mapan has emerged as a familiar name in generative art circles over the past two years.
The NFT100 honoree first rose to prominence with respected collections on Art Blocks and fxhash, enthralling collectors with his stylistic range and attention to detail.
However, Mapan broke into the broader Web3 conversation this month with the standout success of his "Sketchbook A" mint pass release, which totaled $646,620 in sales for the 60 passes available.
Reflecting on the "crazy auction," the 33-year-old said. "Nothing was planned. I just wanted to share a dear algorithm of mine with you. And you connected with it much more than I anticipated."
We caught up with the ascendant generative artist to discuss the inspiration, process, and nostalgia behind "Sketchbook A" — released in partnership with Verse as one of two new series under the exhibition "Intimacy."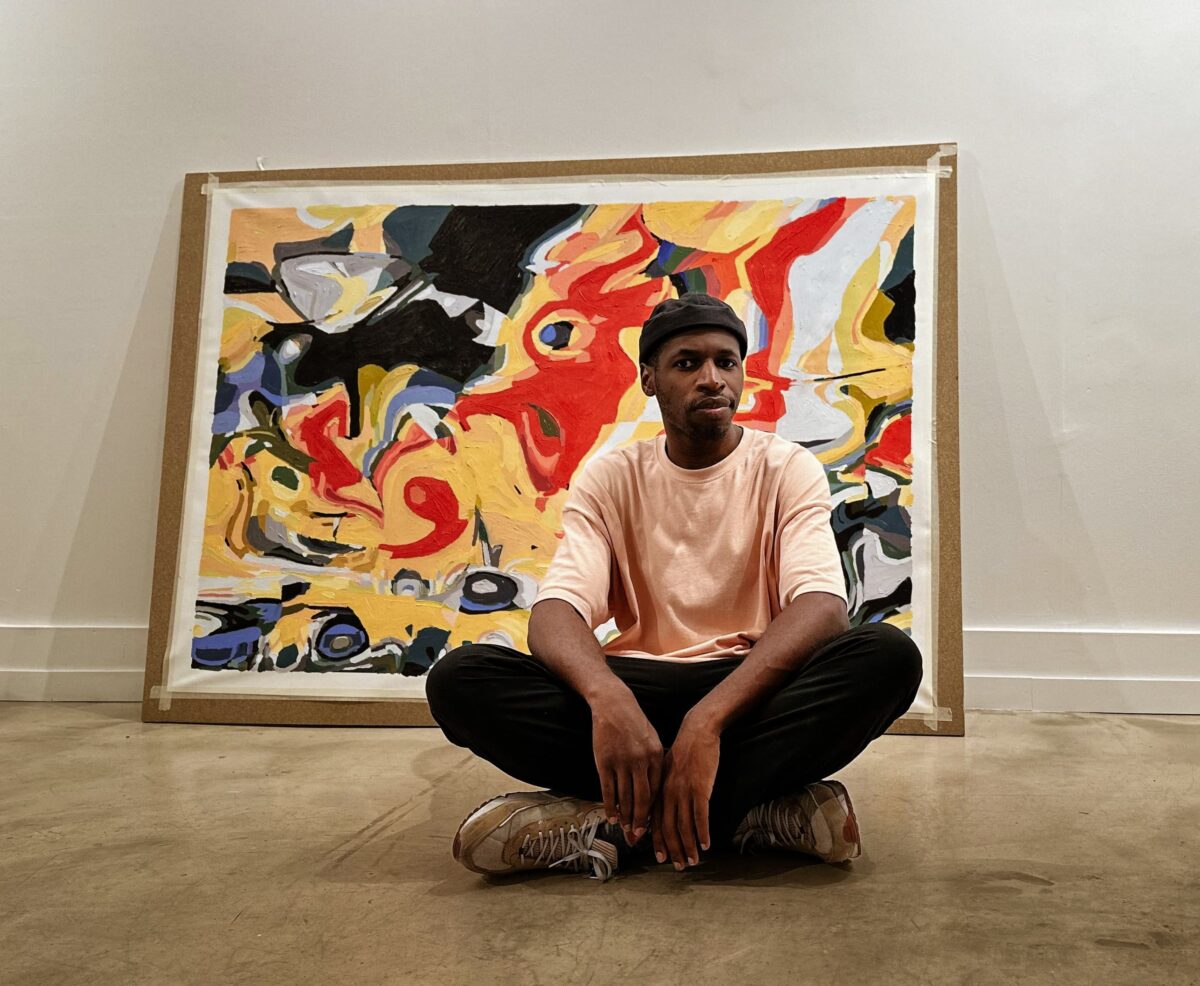 Mapan's Practice
Regarded by many in the Web3 space as a code-based digital art pioneer, Mapan is a Paris-based artist with a background in software development and a passion for texture.

Prior to NFTs, Mapan worked as a creative developer, something he did for over a decade, with art being a secondary pursuit. However, this all changed for the artist when he entered the Web3 space in 2018 and sold his first NFT in 2021.
Since then, he has had a variety of successful collections, including Art Blocks debut, "Anticyclone," which has moved more than 6,600 ETH ($11.9 million) in total sales volume, fxhash mainstay "Dragons," "Strands of Solitude," "Distance," and most recently, "Sketchbook A."

In addition to his extensive art practice, Mapan teaches at Gobelins, l'école de l'image in Paris — a consular school funded by the Parisian Chamber of Commerce and Industry that prepares for all visual creation professions.
"Sketchbook A"
Featured in Mapan and Verse's "Intimacy" exhibition, "Sketchbook A" represents one of two new algorithmic series by the artist. As Verse describes it, "They call on the viewer to contemplate the way in which artist and computer collaborate in the creation of art today, as well as the extent to which preconceived ideas about physical art influence us when critiquing digital artworks."

While Mapan's past works are known for a distinct flair, "Sketchbook A" is a notable and deliberate departure from this style. However, underlying elements of texture, light, and color remain noticeable.

Verse shared that "Mapan purposefully creates an organic aesthetic suggestive of analog methods. As a nostalgic ode to childhood's untainted creativity, the works' textures suggest the use of mediums such as crayons, felt-tip markers, and colored pencils."

Outputs in Sketchbook A, as shown below in a few minted examples, result from Mapan's desire to infuse digital artistry with nearly tangible materiality in his works.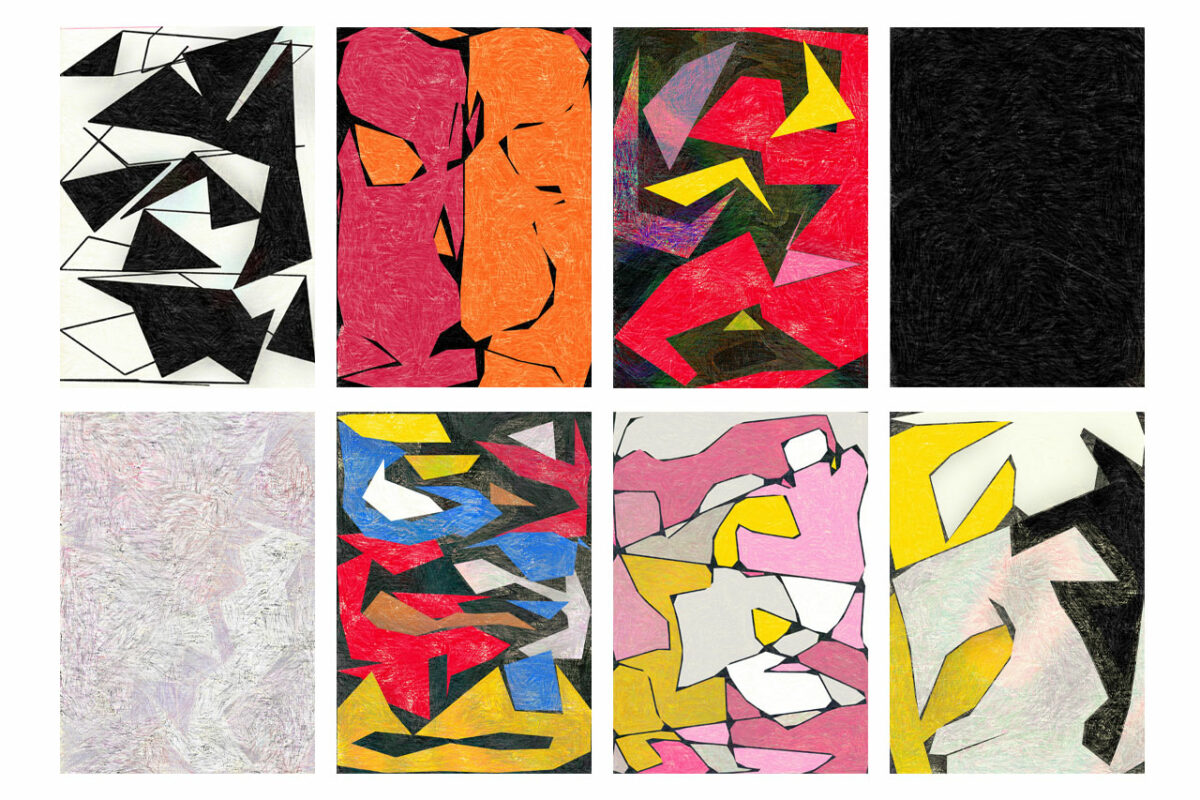 Inspiration
"The inspiration for 'Sketchbook A' was to tap into my very own physical practice of sketching," shared Mapan, adding, "It is, first of all, a study and research of myself."

He explained that two of his most specific inspirations for the project were two "very young peeps" — a younger version of himself, around the age of seven or eight, and the second, his two-year-old son.

Mapan said, "In the house I grew up in, my mother put up some artworks made when I was very young. Most of them are Mother's Day gifts! She's very proud of them and keeps them carefully. I often wonder how I made this or that artwork. I wasn't surrounded by art when I was younger, so I see these pieces as very raw expressions."

As for his son, Mapan said he derives inspiration from him daily, adding, " I can see in real-time how at this age, you express yourself with no constraint, no boundaries, and a lot of fun. I try to get back to these feelings when sketching."
Process
When sketching, Mapan explained that he tries to fill his sketchbook to find new shapes or color combinations, many of which he said are discovered by coincidence.

"This process is very important to me. It just feels good. Then, from time to time, I'll try to translate this way of drawing, filling a shape, painting, whatever… into lines of code to iterate faster on my research."

Speaking to why the texture or tactile-like element of Sketchbook A is so significant to him, Mapan expressed, "I guess it is important because it's how I — everyone — started with art."

He explained that it is a language everyone can understand, "as almost everyone once made some art with their own hand. Yes, even those 'beautiful' Mother's Day gifts haha. I like this connection and don't want to lose it. Could be physically, digitally, or both."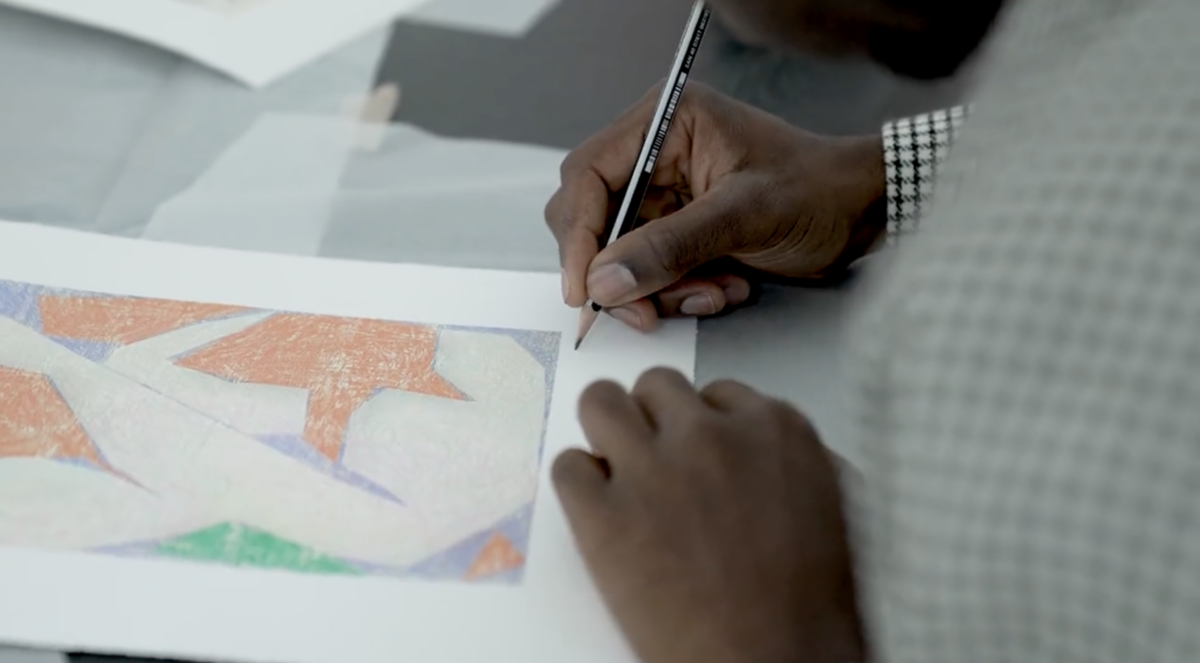 Objective Nostalgia
With "Sketchbook A" embracing textures of crayons, colored pencils, felt tip pens, and more, the works provide an intentional sense of nostalgia to the viewer.

"Nostalgia is a powerful driving force that can embrace a lot of people. But in the case of 'Sketchbook A,' it is a consequence of my goal of translating my own sketching practice," shared Mapan.

He explained that by doing so, he feels he is connecting with people who do or have practiced the same at some point in time — in a sense, tapping into a collective youth-like creativity.

"All in all, I think we can all connect with 'Sketchbook A,' and this connection can bring some nostalgia along."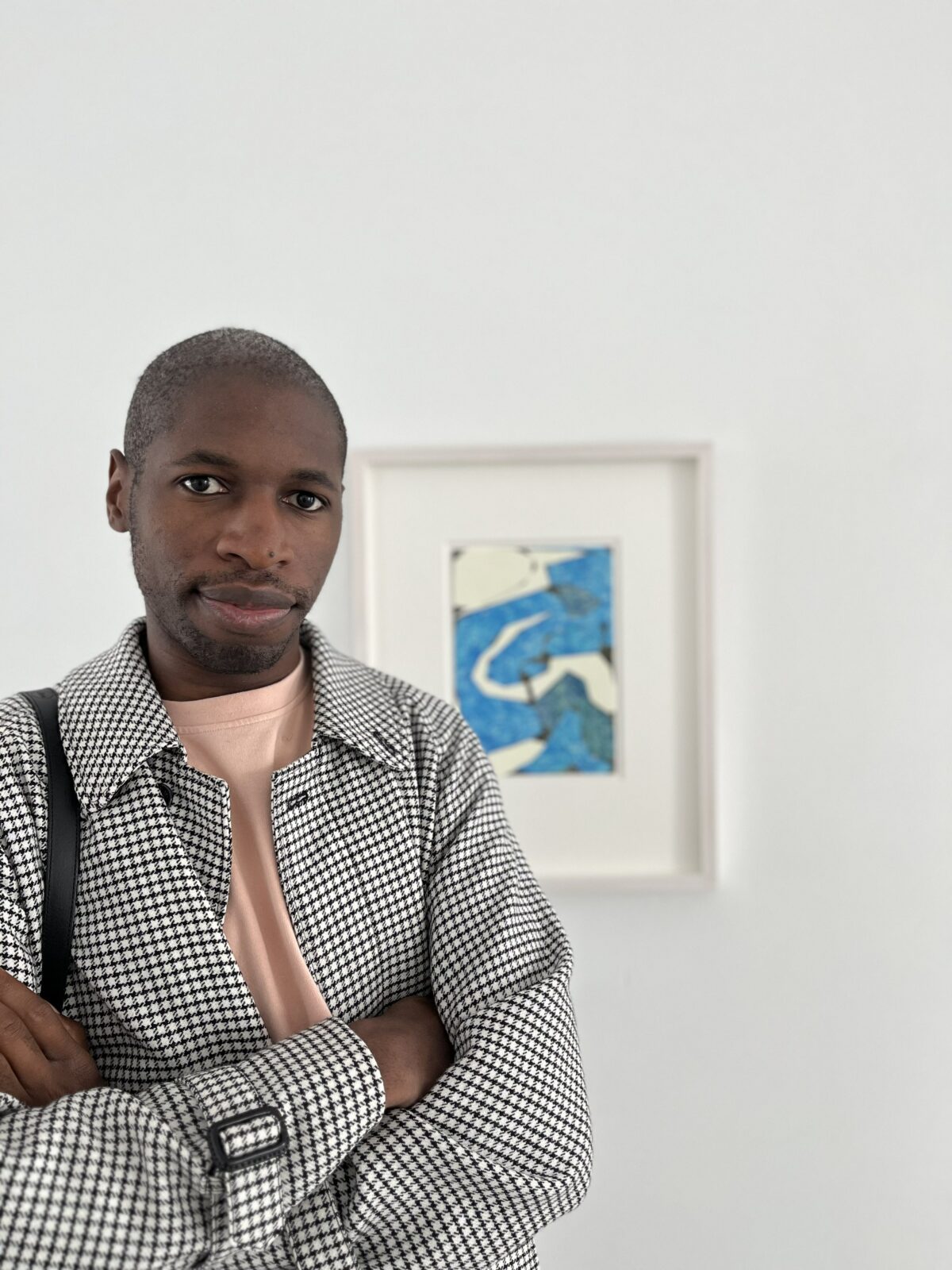 Physical and Digital
Notably, Mapan offered "Sketchbook A" in the form of a digital mint, limited to 64 editions, as well as a physical, hand-signed print release, open to all.

Sharing his reasoning behind this, Mapan explained, "I wanted the minted collection to be 64 editions. As 64 pages of a sketchbook. It is a way for me to keep it simple and to be able to iterate and make another sketchbook in some months or years if I feel like it."

While Mapan and Verse could have jointly curated an edition of 64 and sold them in that fashion, he shared that after some ideation, they decided they would open the algorithm to anyone who wanted to play with it, enabling that collective creativity and childlike curiosity.
In doing so. Mapan empowered the "Sketchbook A" collectors to curate their final minted outputs. While this approach sparked some debate in the community, Mapan held true to his vision for the project.
"The connection I was looking for was about to happen at a much bigger scale than 64," he asserted, validated by Verse's report that visitors generated over two million outputs.

In anticipation of this engagement and interaction, Mapan and Verse added a physical element to the project, with Mapan explaining, "It would be a shame not to have a souvenir of this connection. So, the prints sounded like the best solution. It demonstrates one of the wonders of generative art: getting something unique by exploring an algorithm."

While the minting period for a digital example of "Sketchbook A" has ended, the physical timed edition is open for another 47 days. As an encore of sorts, Mapan's "Through Your Eyes" series is set to kick off on Nov. 13 with the auction of seven additional artworks as part of the "Intimacy" exhibition.

In closing, Mapan declared, "Sketching is not something to be underestimated. Let's go fill some sketchbooks."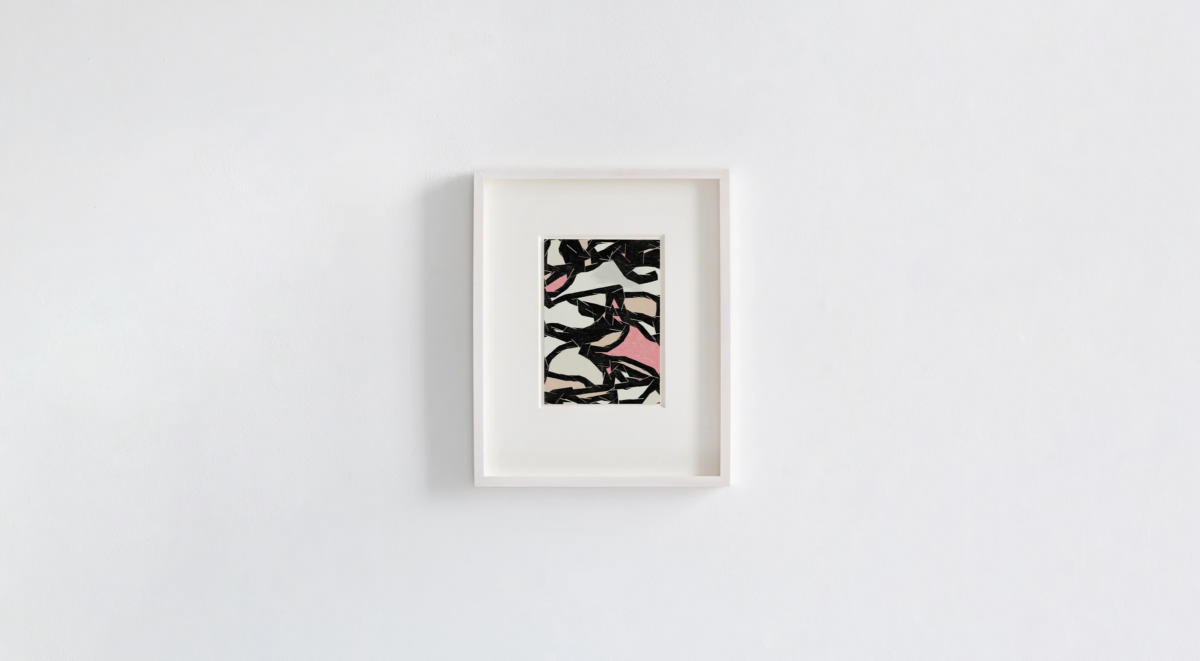 Verified On-Chain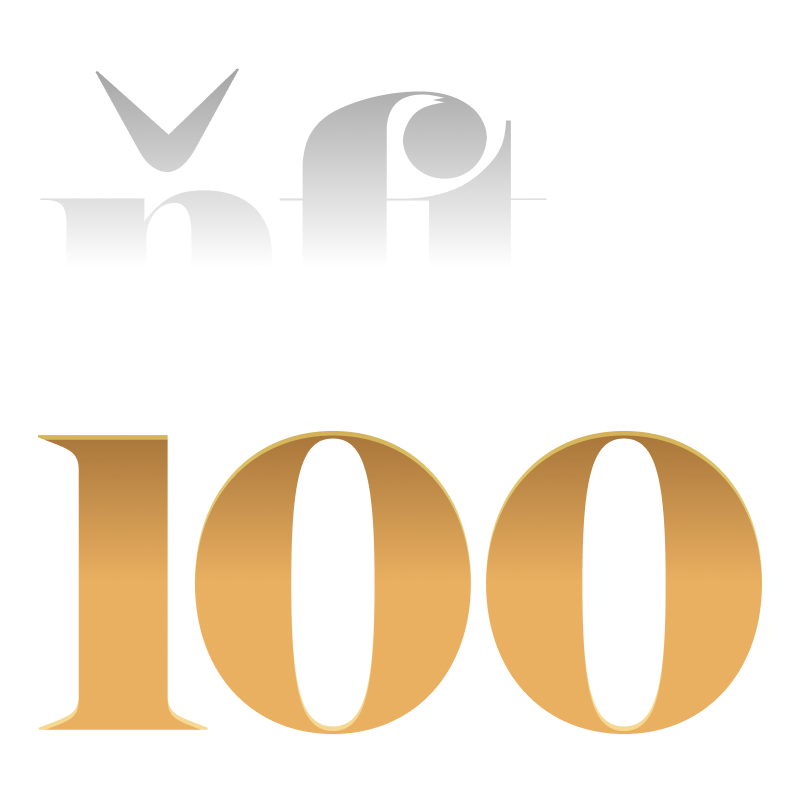 Want more NFT100 honoree interviews?
Get the full list of everyone we spoke with below